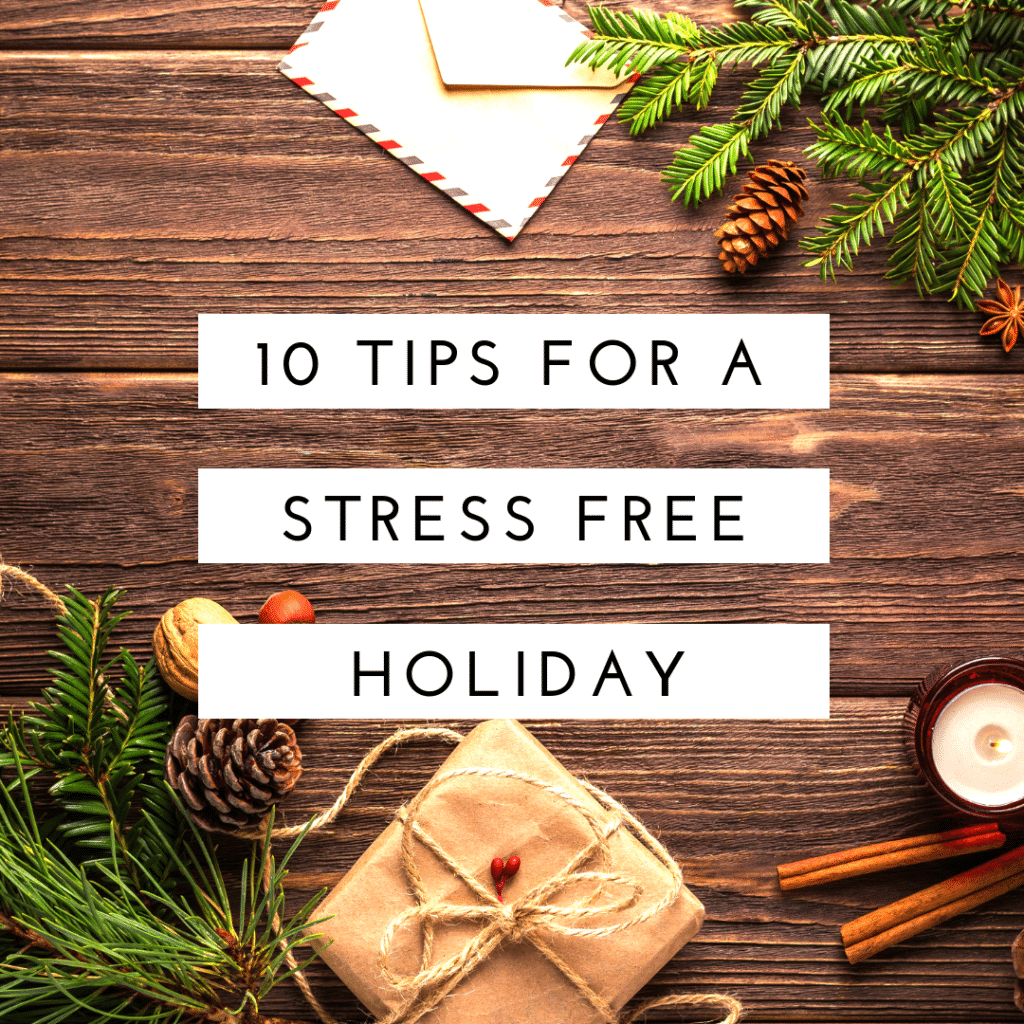 10 Tips for a Stress-Free Holiday
The holiday season is a joyful time, but all the family engagements, shopping for gifts, and extra baking you have to do can make for a stressful season. The key to experiencing less stress during the holiday season is doing less and enjoying more. Consider these 10 tips for a stress-free holiday to ensure your holidays are amazing this year!
Minimize Your Décor
While decorating for Christmas is fun, keeping up with cleaning around all the extra décor can be a chore. This year consider minimizing the amount of seasonal décor you add to your home to make housekeeping a little simpler throughout the season.
Digitize Your Address Book
Handwriting Christmas card envelops can be a time-consuming process. To make this task a little easier, take a few minutes to put your friends' and family's addresses into your computer. Then you can easily print your addresses on the labels, making more time for fun activities.
Keep Gifts on Hand
Chances are, you're going to need a last-minute gift at some point during the season. Keep a few universal gifts, like a bottle of wine or locally made jam, on hand just in case you need to quickly check a gift off your list. It is also a good idea to keep a gift stash for those last minute gifts!
Trim Your To-Dos
Your to-do list can grow and grow during the holiday season if you're not careful. Reevaluate each item on your list and cross off any chores that aren't absolutely necessary this year. You don't need to do everything, just do the things that are important to YOUR family!
Strategic Wrapping
Wrapping your presents as soon as you buy them is a great way to keep them hidden from prying eyes, but it can quickly become overwhelming to make every package beautiful. Instead, start wrapping early but add the bows and decorations later. You can stack the boxes more easily without the baubles, making them simple to store and transport.
Stock Your Pantry
Start buying baking and cooking essentials early to avoid last-minute trips to the store to purchase something you need while in the kitchen. Grab things like flour, sugars, baking powder and soda, yeast, broth, seasonings, and butter during your regular shopping trips to ensure your pantry is stocked throughout the holiday season.
Make a List
Keep yourself organized this season by creating a list of people you need to buy presents for, the presents you plan to buy each person, and your budget for each gift. That way, you'll know exactly what you need and how much you'll spend this shopping season.
Ask for Help
If you start to feel overwhelmed by everything, ask for help. Your family will be glad to take a few things of your plate to let you enjoy the holiday festivities. Remember kids can be great helpers for wrapping gifts and decorating. Most people love and appreciate kid wrapped gifts!
Say Thank You
It's often easy to forget the true reason behind the holiday season but taking the time to say thank you and appreciate your blessings will help you quickly release any stress you're feeling. And make sure your family understands the importance of gratitude throughout the season by reminding them how much love they have in their lives.
Take Care of Yourself
With all the business of Christmas, it's easy to forget to take care of yourself during the season. Take some time to relax in the midst of the hustle and bustle to ensure you're making the most of holiday season.