19 Thanksgiving Dishes You Can Make for Under $5
Need to take a side dish this Thanksgiving?
Here are 19 Thanksgiving Dishes You Can Make for Under $5 each. These are all easy meals that are sure to WOW your family and friends!

This simple recipe is often thought of as scary, unattainable or complicated. When in fact I think it's such a simple and easy recipe. While we don't have the option in the States to buy frozen Yorkies, I can't imagine why you wouldn't just make this recipe anyways. Approximate cost = $4.00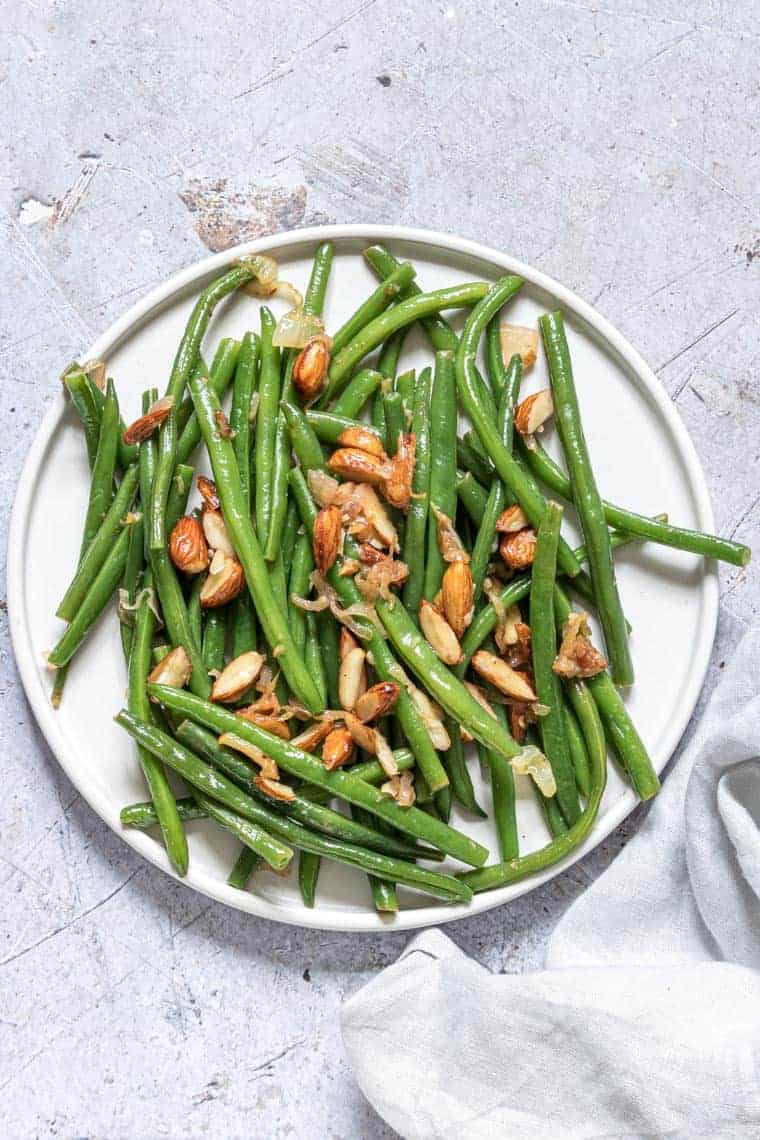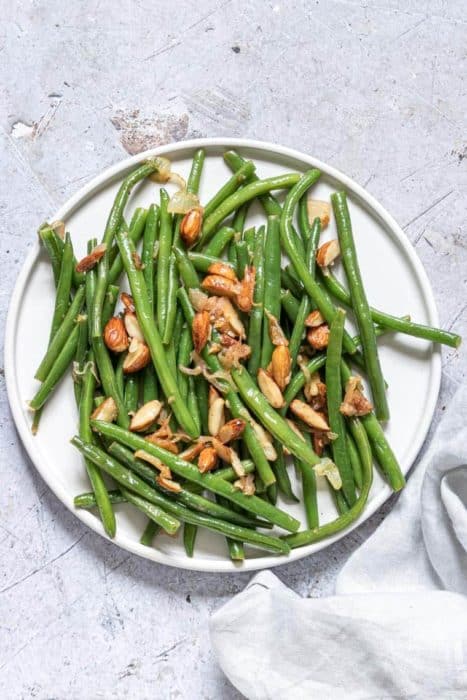 Veggie lovers, this low carb Green Beans Almondine is a super easy and elegant side dish that combines crisp green beans with fried almonds with an garlicky lemon butter sauce. It is a great dish for entertaining, serving during the holidays, Christmas, Thanksgiving and for simple weeknight dinners.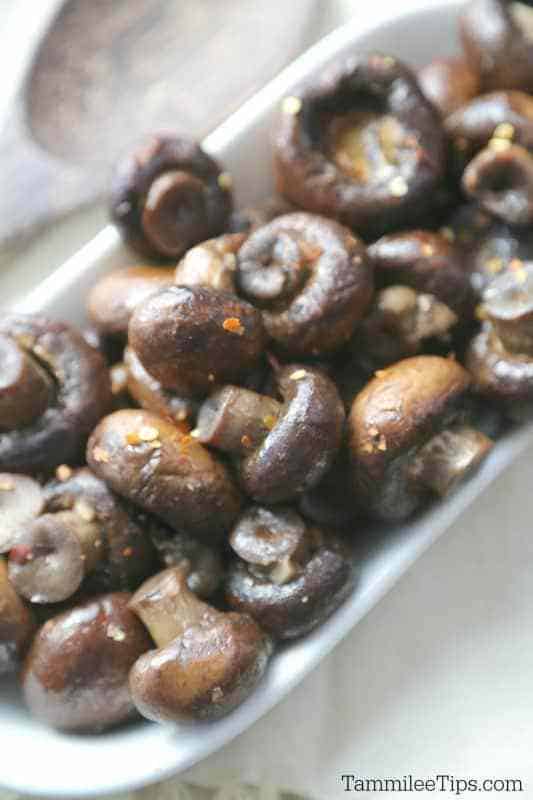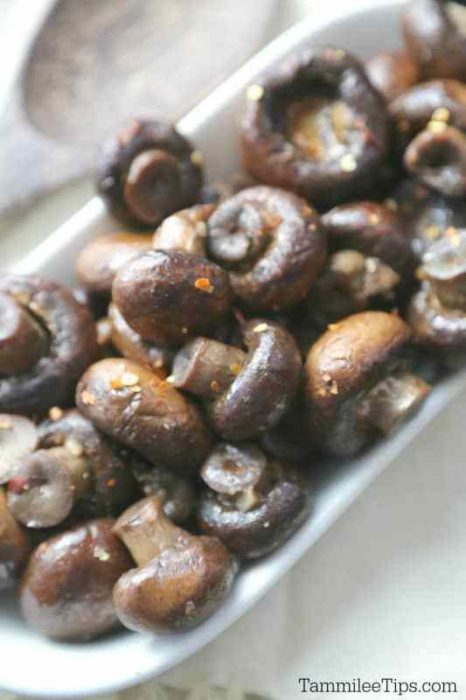 If you love mushrooms this is the recipe for you!  This Slow Cooker Crock Pot Garlic Mushroom Recipe is fantastic, especially if you love mushrooms!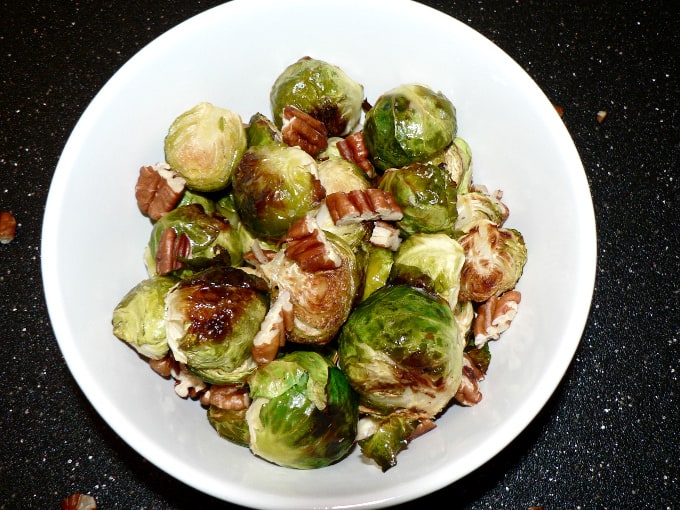 If you like Brussels Sprouts, you know that they taste the best when they are roasted. Roasted Brussel Sprouts are crispy and delicious! And you take crispiness to the whole new level, when you add crunchy pecans to the Brussels Sprouts.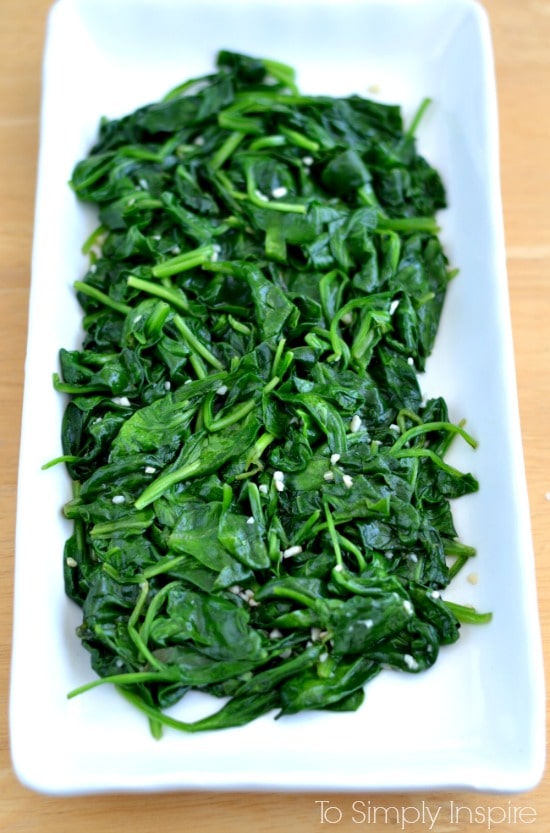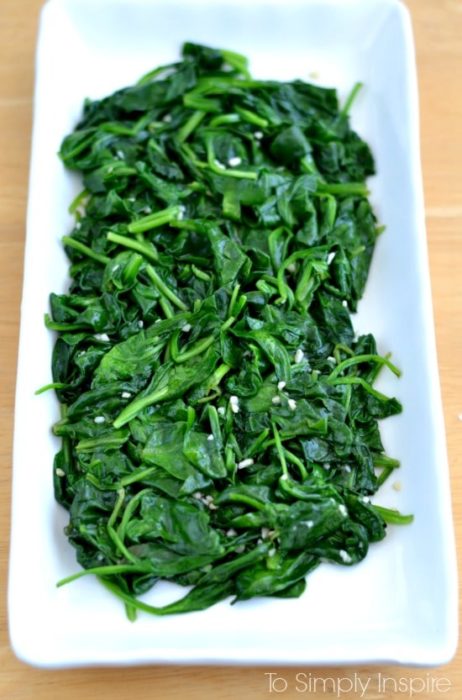 Adding garlic to simple Sauteed Spinach adds so much more flavor to this easy, healthy side dish.  It's a perfect low-carb option to add to chicken or fish.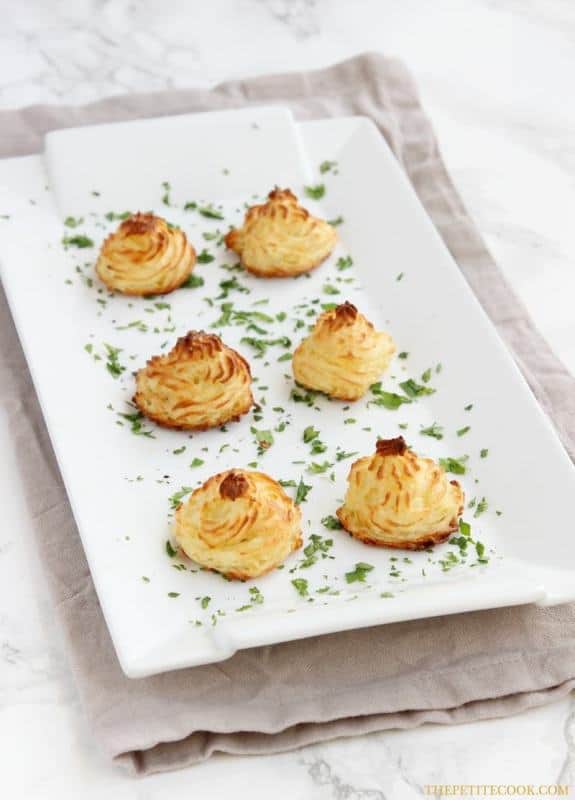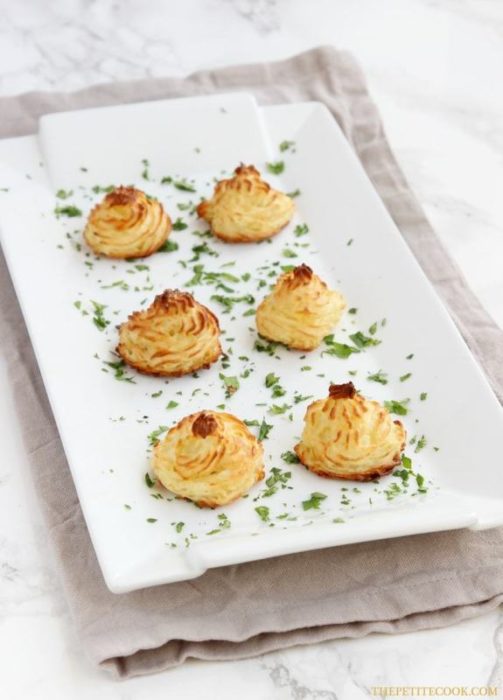 3-Ingredient easy duchess potatoes that look fancy, but are incredibly easy to make. Perfect to entertain guests, they're also gluten-free and dairy-free!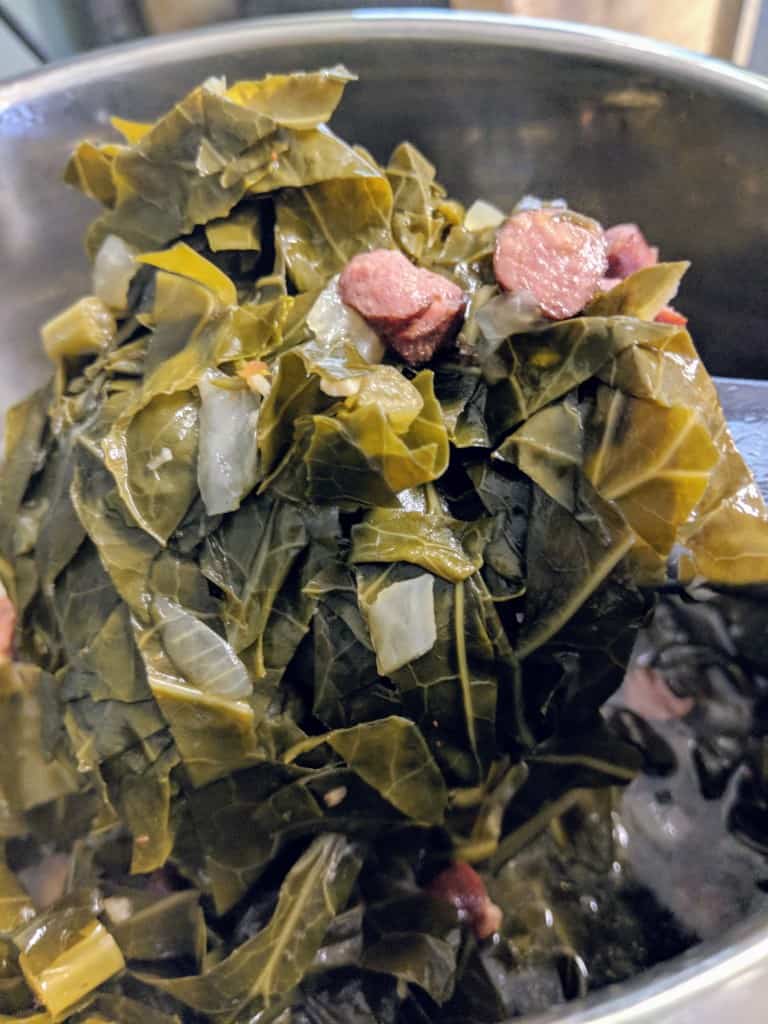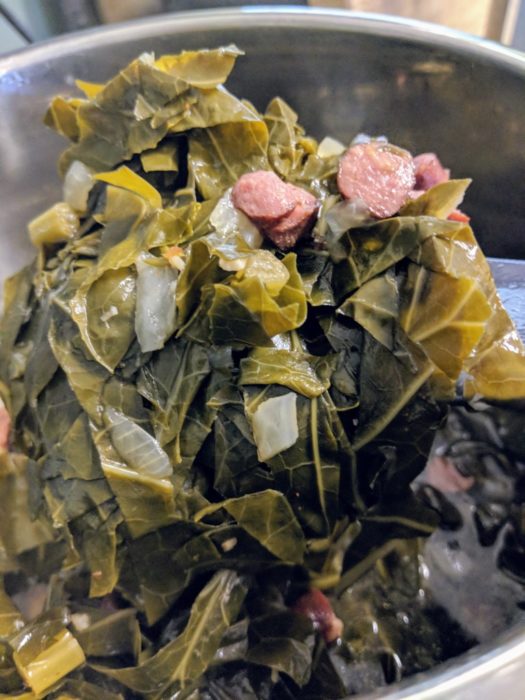 Quick and easy to make ahead. Leave in the Instant Pot or put in a slow cooker to keep them warm!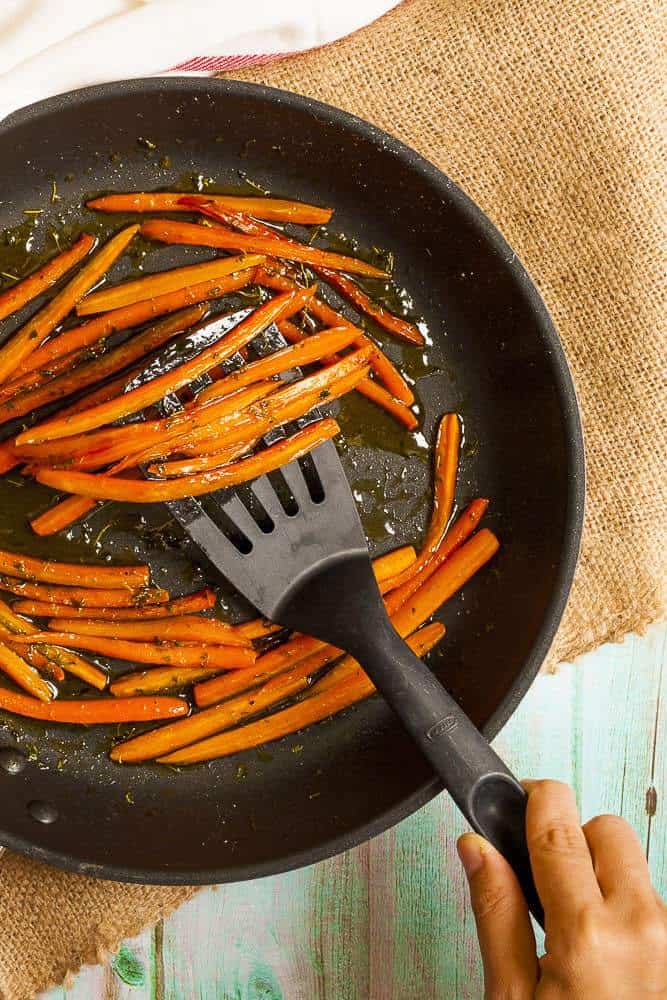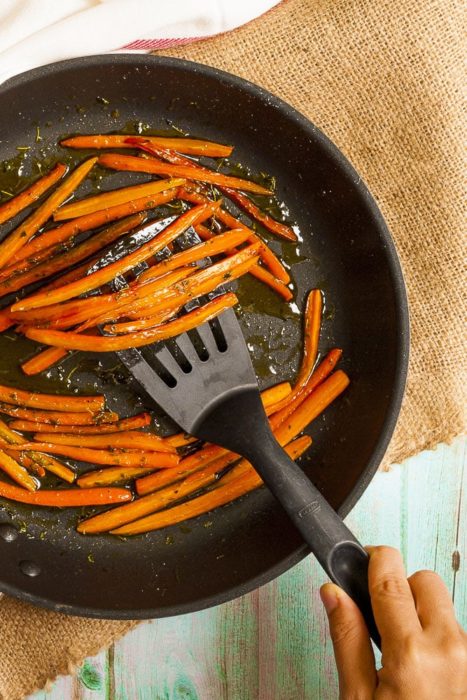 Sauteed carrots in Maple Thyme Glaze is a real crowd-pleaser not just among adults, but among kids as well. Maple glazed julienne carrots are such an elegant and delicious side dish to add to your Thanksgiving or Christmas dinner. They are easy to prepare and fit most diets.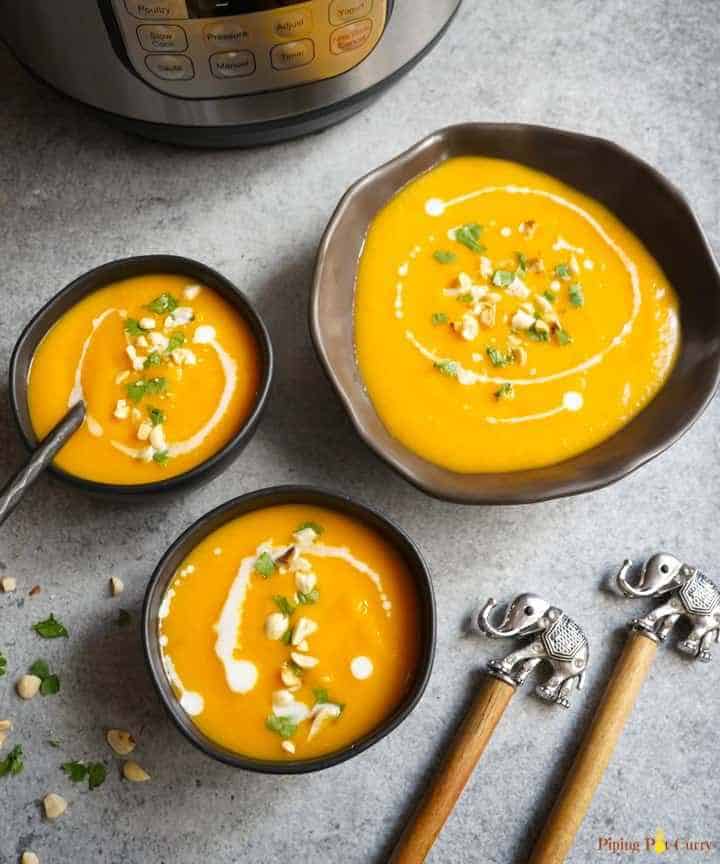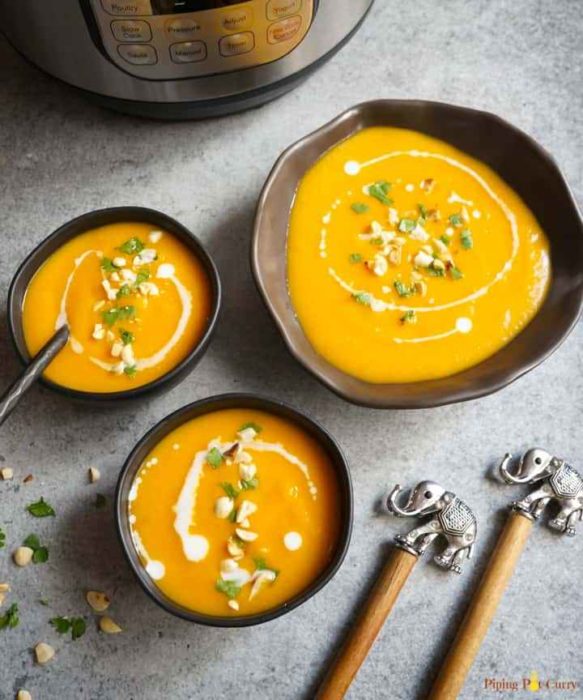 Excited to have a warm bowl of creamy soupy goodness? This Thai Butternut Squash Soup made in the Instant Pot is what you have been waiting for. It is creamy, flavorful, healthy and vegan!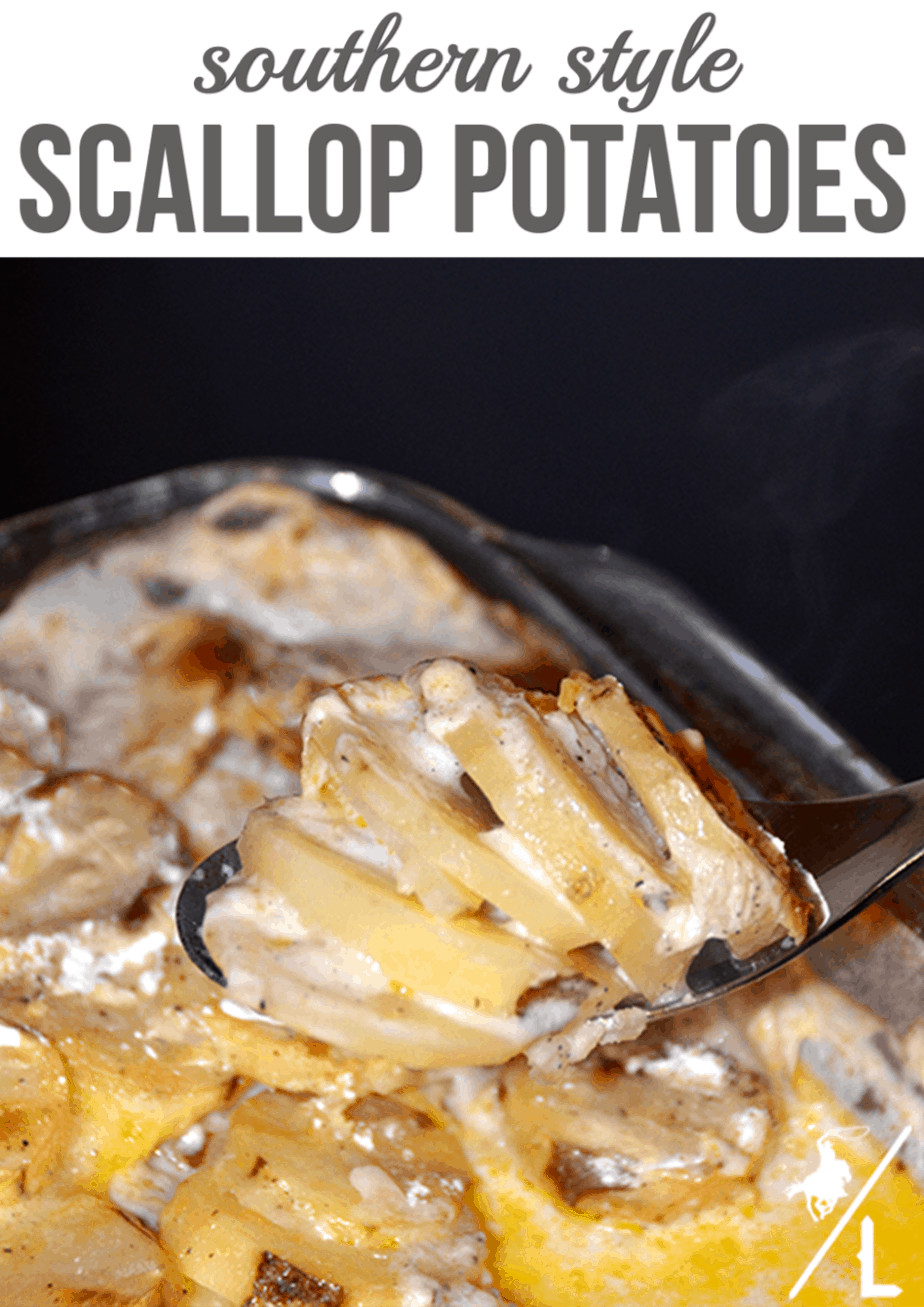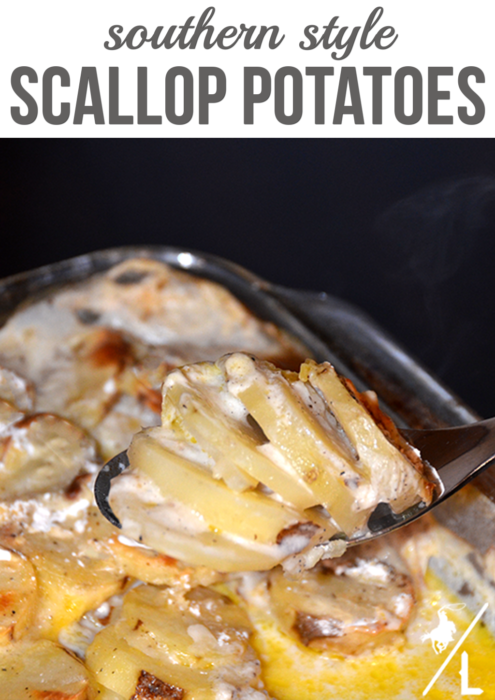 We all have certain foods that make you think of home, right? Well this is home for me! My mom makes this recipe for almost every big occasion and holidays and is my all time favorite thing she cooks. It's also the only recipe of hers that I can duplicate that tastes the same.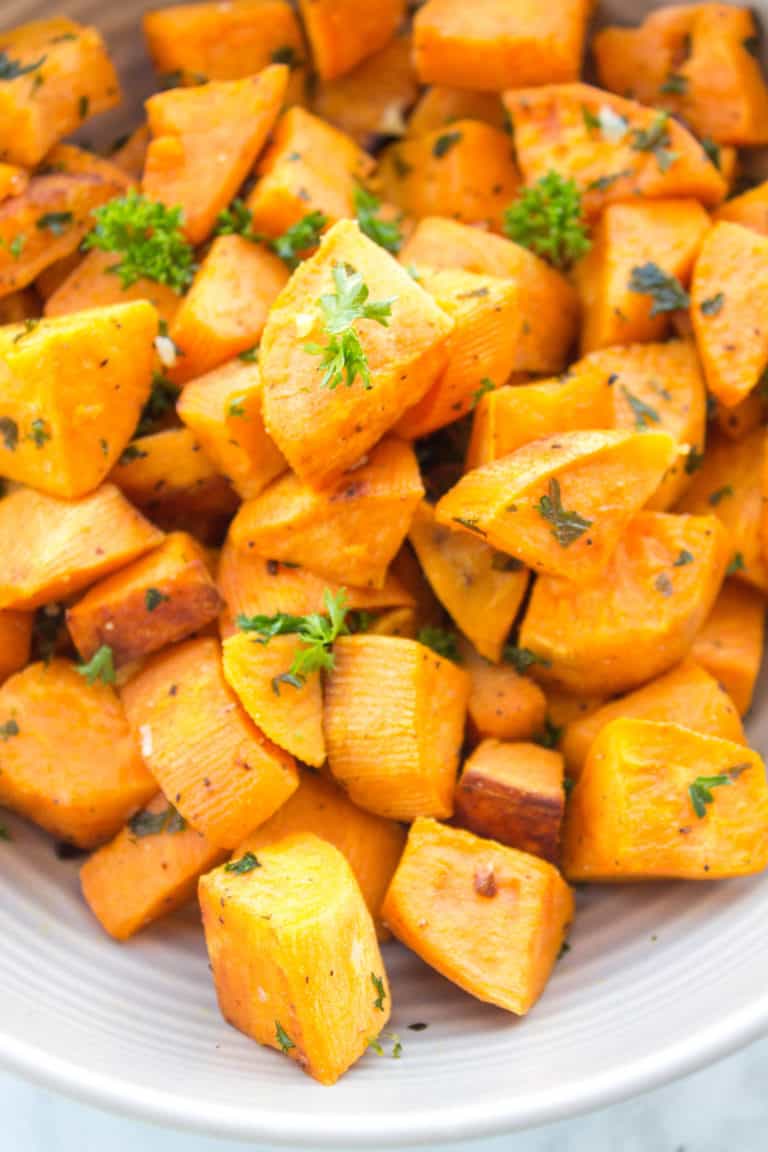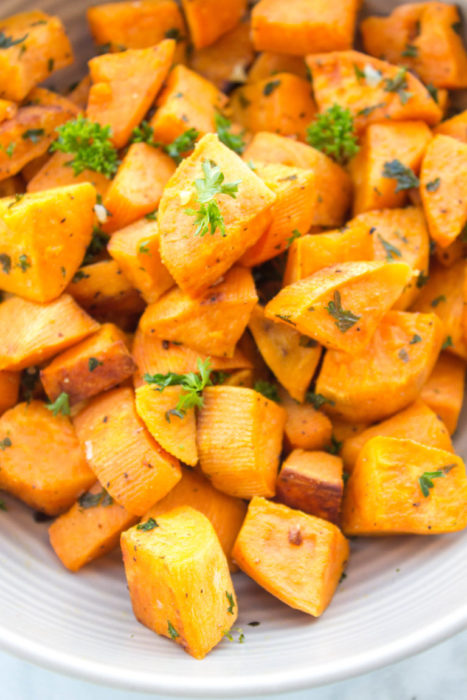 Looking for a healthy side dish that goes with just about any dish? Try these Herb-Roasted Sweet Potatoes! They are perfectly roasted and coated in herbs.


This cheesy potato casserole is our absolute favorite! And, there's a secret "extra ingredient" that we add into these cheesy potatoes, which makes them extra awesome!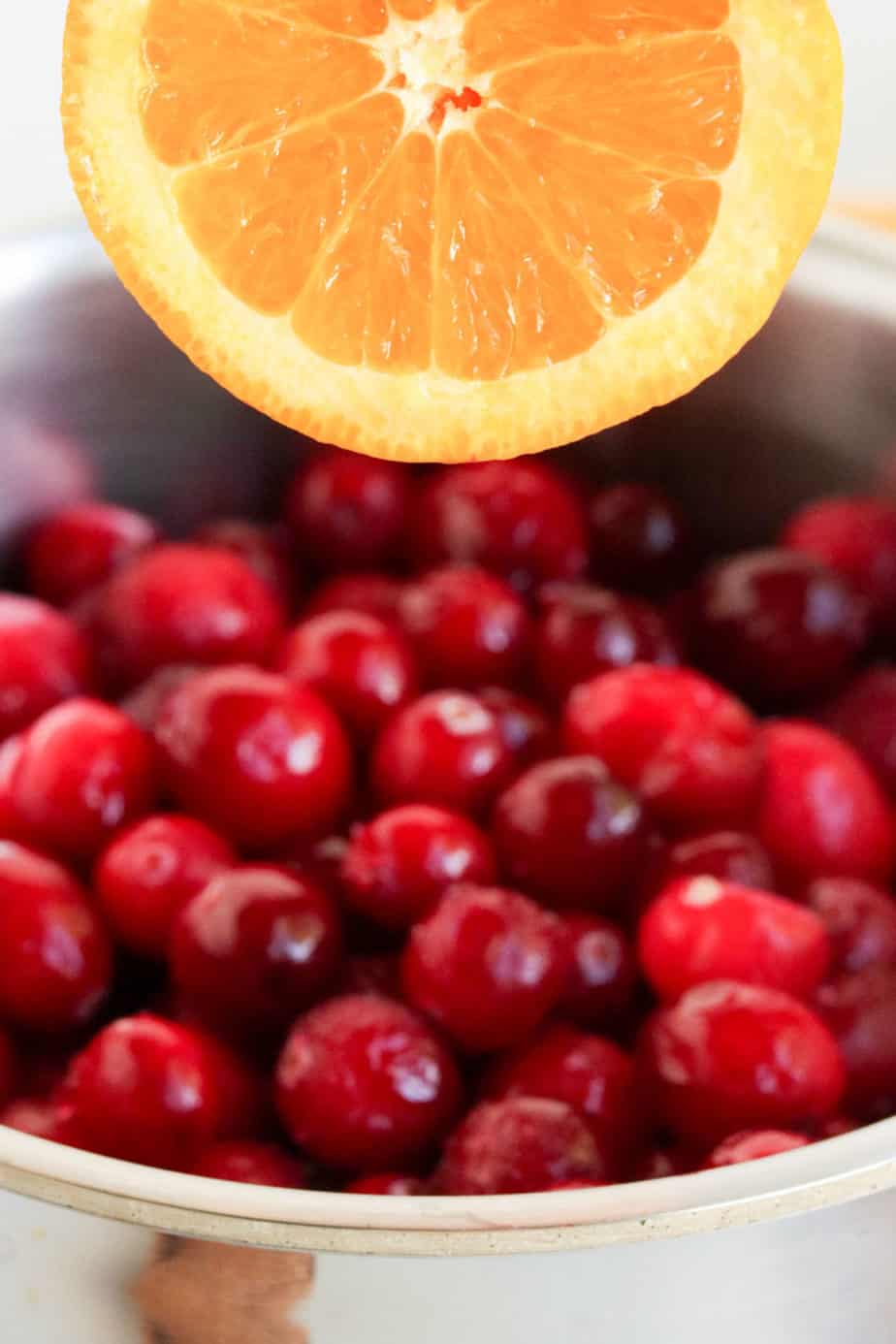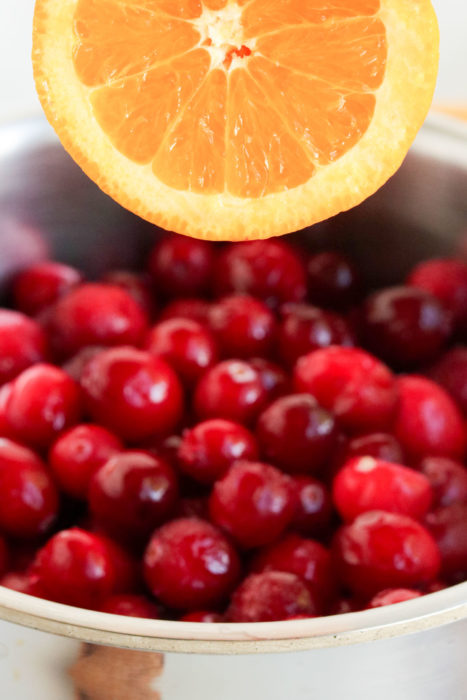 Cranberry Sauce: This classic thanksgiving side dish packs a punch of new flavors thanks to the addition of fresh orange juice, orange zest and a touch of cinnamon. Approximate cost = $4.00

Roasted rosemary potatoes: the perfect addition to any meal. With simple seasonings and a top secret step that will take potatoes to the next level, you can have perfect roasted potatoes in under 30 minutes tonight! Approximate cost = $3.50 – one bag of potatoes!

You'll be asked for this cream cheese corn casserole recipe every time you bring it: sweet corn with cream cheese, chile peppers and spices make a super side dish! Approximate cost $4.50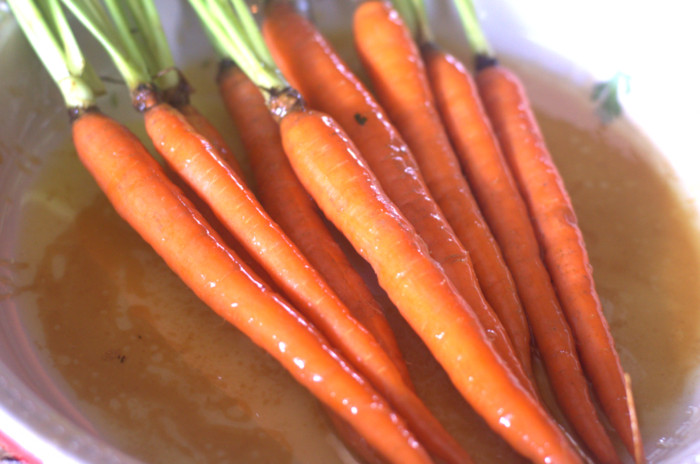 Looking for the perfect honey-roasted carrots for your holiday feast? This easy honey-roasted carrots recipe can't be beat! Approximate cost $3.50.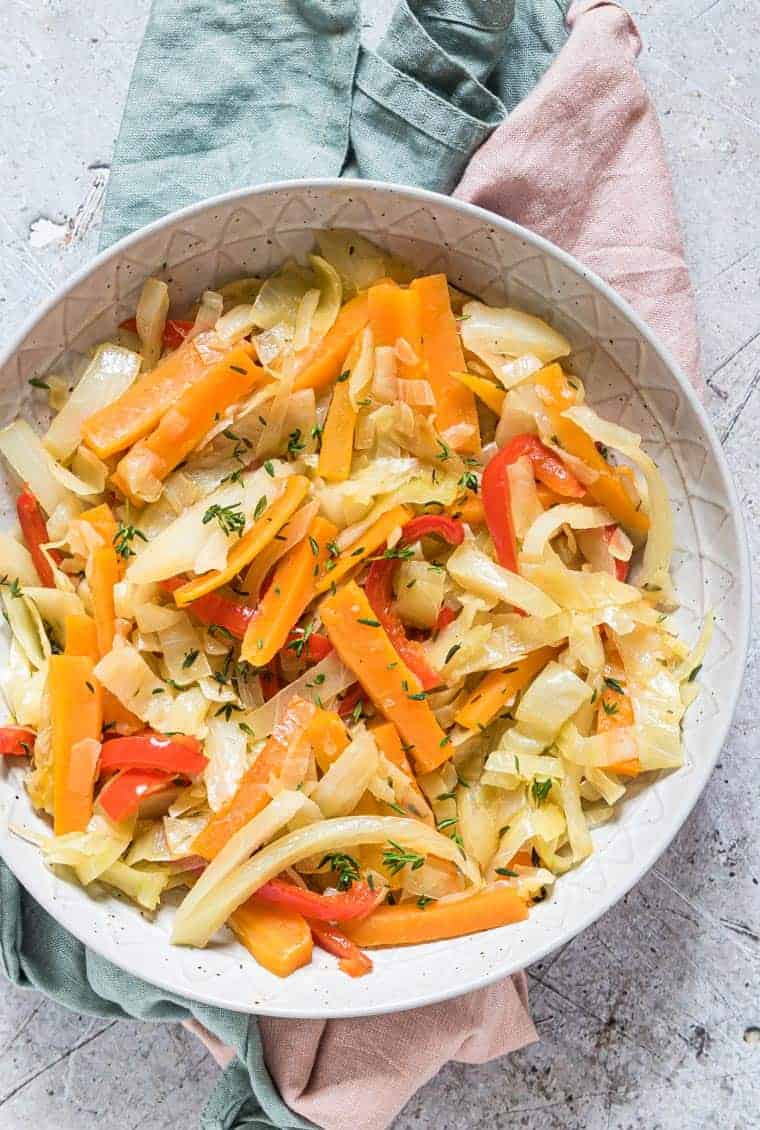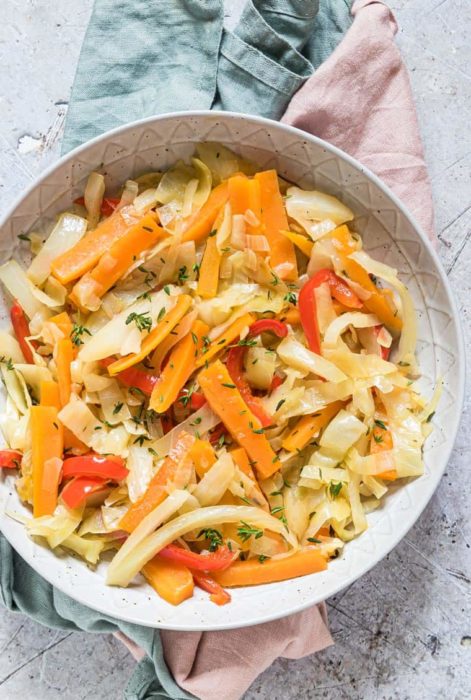 This sweet Jamaican Cabbage Recipe is one of those perfect side dishes that goes with almost everything. Quick and easy to prepare and bursting with everyday fresh vegetables and herbs, it's a little slice of the Caribbean served on a plate.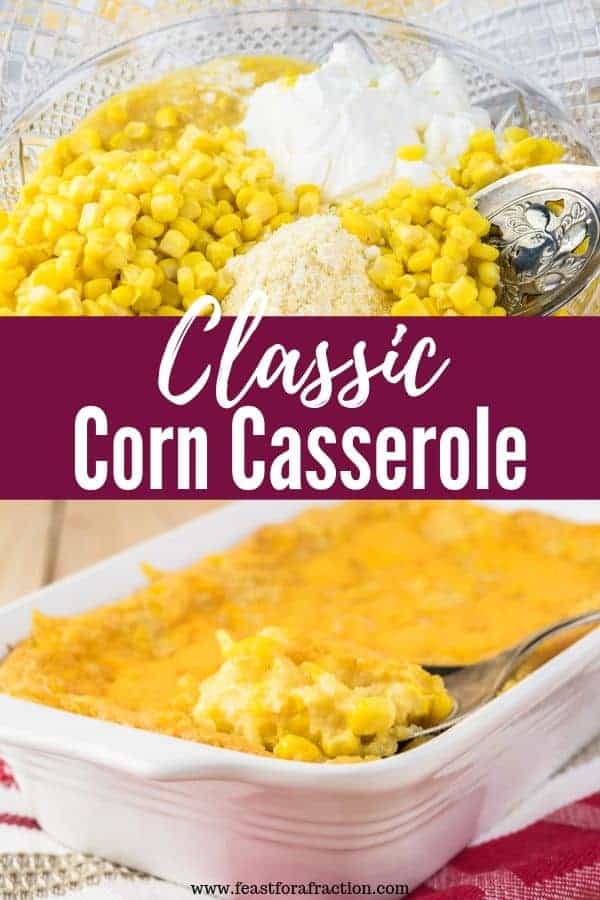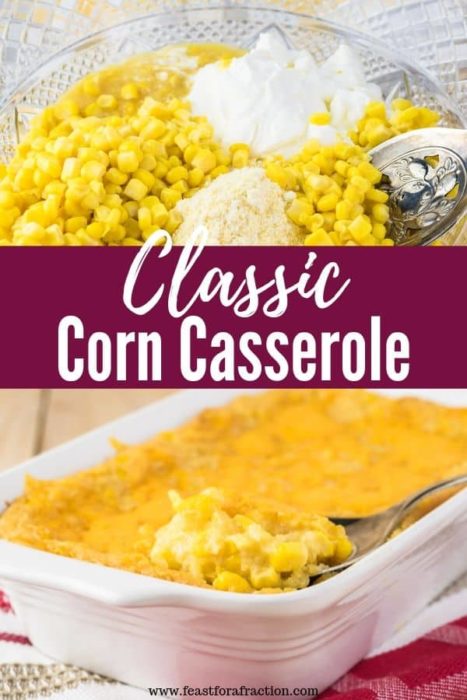 Corn casserole, corn pudding and spoon bread are all possible names for the same dish – Whole Corn, Creamed Corn, Sour Cream, Butter, Eggs and Jiffy Corn Muffin mix. It doesn't get much simpler than that.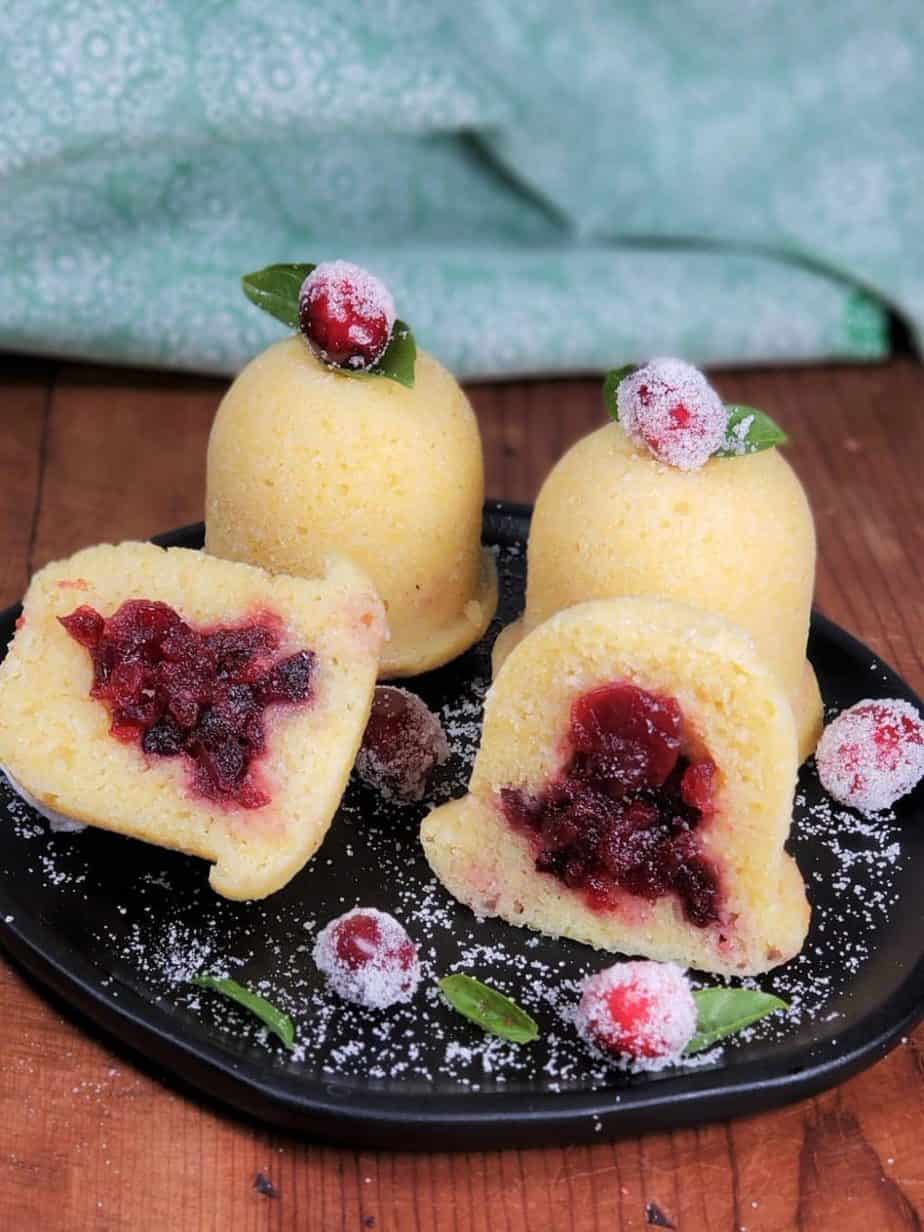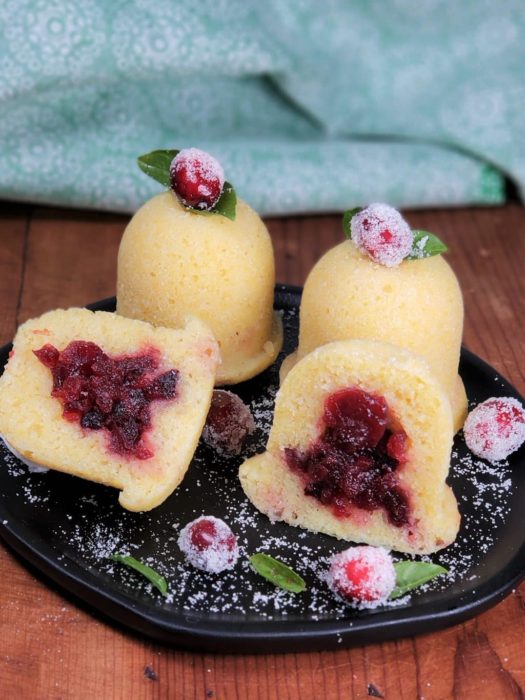 Instant Pot Cranberry Cornbread Bites shaped like Christmas Jingle Bells, pair up for the perfect bite of sweet and tart spiced cranberries.