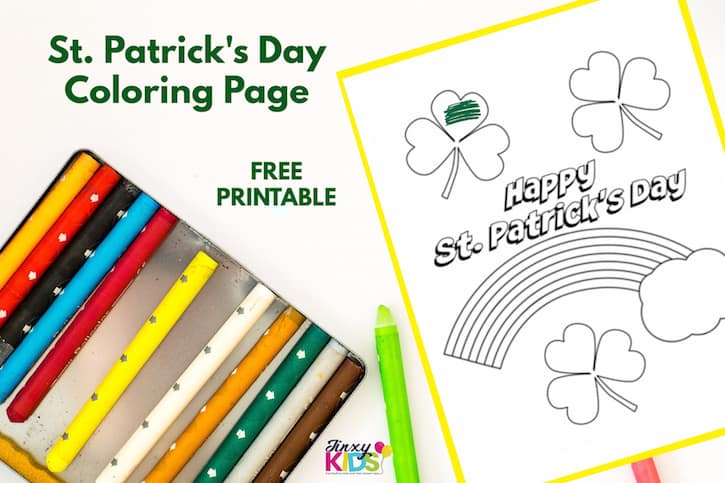 We are big fans of St. Patrick's Day in our home. One thing we also love are all things free!
Printables are a great way to save money on everything from parties to home decor. With St. Patrick's Day right around the corner, I figured now would be a perfect time to share with you some of my favorite St. Patrick's day printables!
There is something for anything you might be looking for. From decor to activities, this list has it all!
Here are 20 St. Patrick's Day printables that you can use for your St. Patrick's Day celebration at home.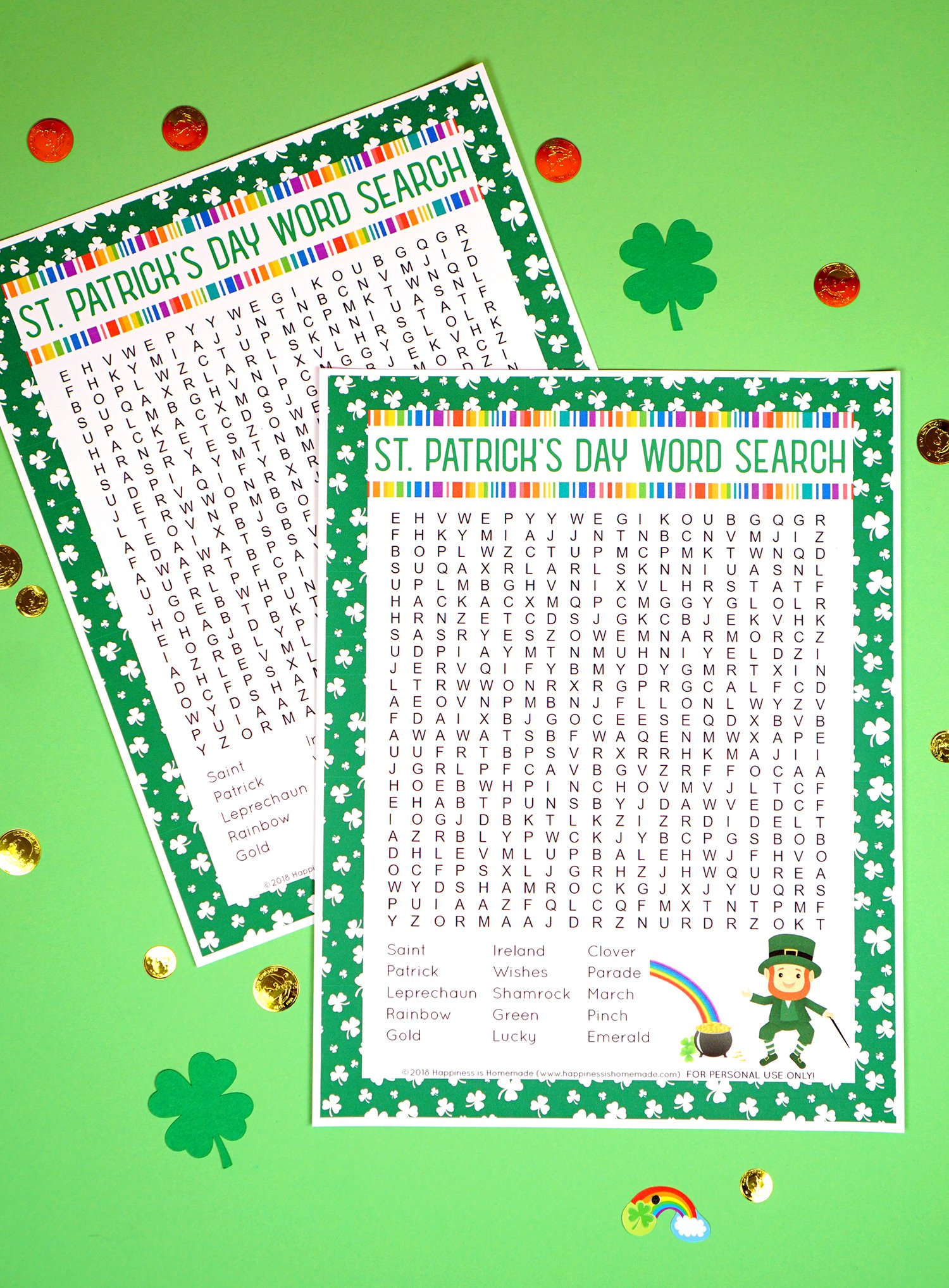 This St. Patrick's Day Word Search printable puzzle from Happiness is Homemade is lots of fun for kids of any age! Older kids and adults would even enjoy this word search to celebrate the holiday. Whether you are a teacher, afterschool care teacher, parent or leader of any kid's group – this printable is perfect for St. Patrick's Day! Or create your own Word Search printable puzzle!
If you are getting ready for St. Patrick's Day party, you will want to grab these St. Patrick's Day Cupcake Toppers from Dear Creatives. These add for a great addition to cute cupcakes that you may be serving. You could also possible use these to print out on sticker paper to give out as sticker gifts to the kids in a party favor bag.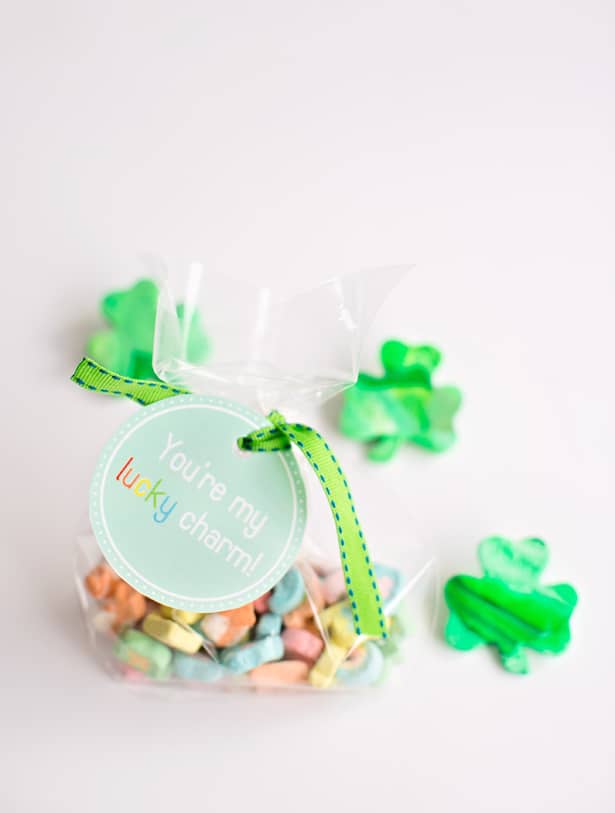 These St. Patrick's Day Free Printable Tags from Hello Wonderful make cute and easy favor tags you can print out to celebrate St. Patrick's Day with your kids. Fill these treat bags with marshmallows from Lucky Charms cereal, which all kids tend to be addicted to anyways, right? You can use other cute candies as well, but these are just the popular favorite.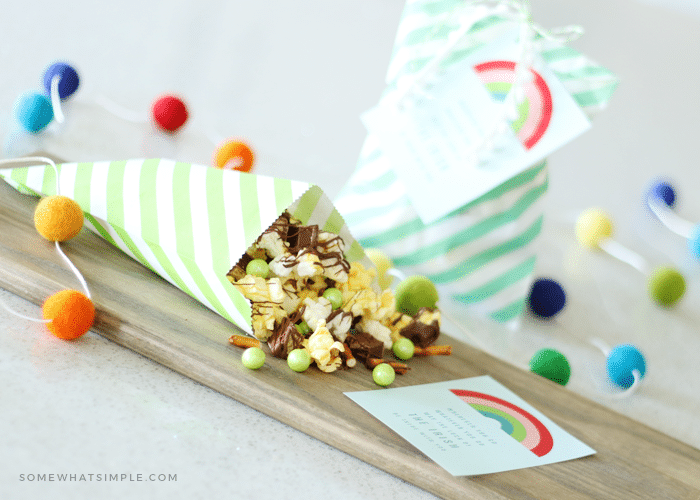 This St. Patrick's Day Gift from Somewhat Simple is so very easy. Spreading some cheer on this holiday is always so much fun. I remember how magical St. Patrick's Day was for me as a child. This is an inexpensive way to give a little sweet treat to the kids without breaking the bank!
What an adorable craft this St. Patrick's Day Agamograph from Easy Peasy and Fun! If you have never made an agamograph, you really should. This agamograph template is perfect for kids or kids at heart because it's simple, easy and so cute to look at after it is finished.
I absolutely love how cute these Gold St. Patrick's Day Printable Tags are from Mission to Save. I can think of so many possibilities of how to use these to make the holiday special. Kids and adults will love to receive these with a sweet treat attached.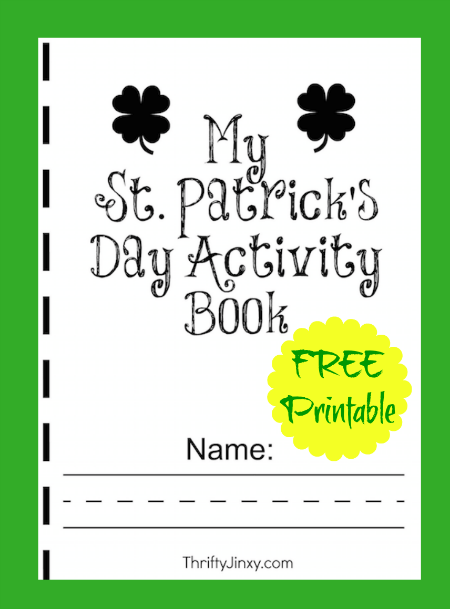 Nothing gets more fun than a whole St. Patrick's Day Activity Book that was put together over at Thrifty Jinxy. Grab each of these pages and then put them together to form a book. There are blank pages as well that can be used for the kids to be able to create their own artwork!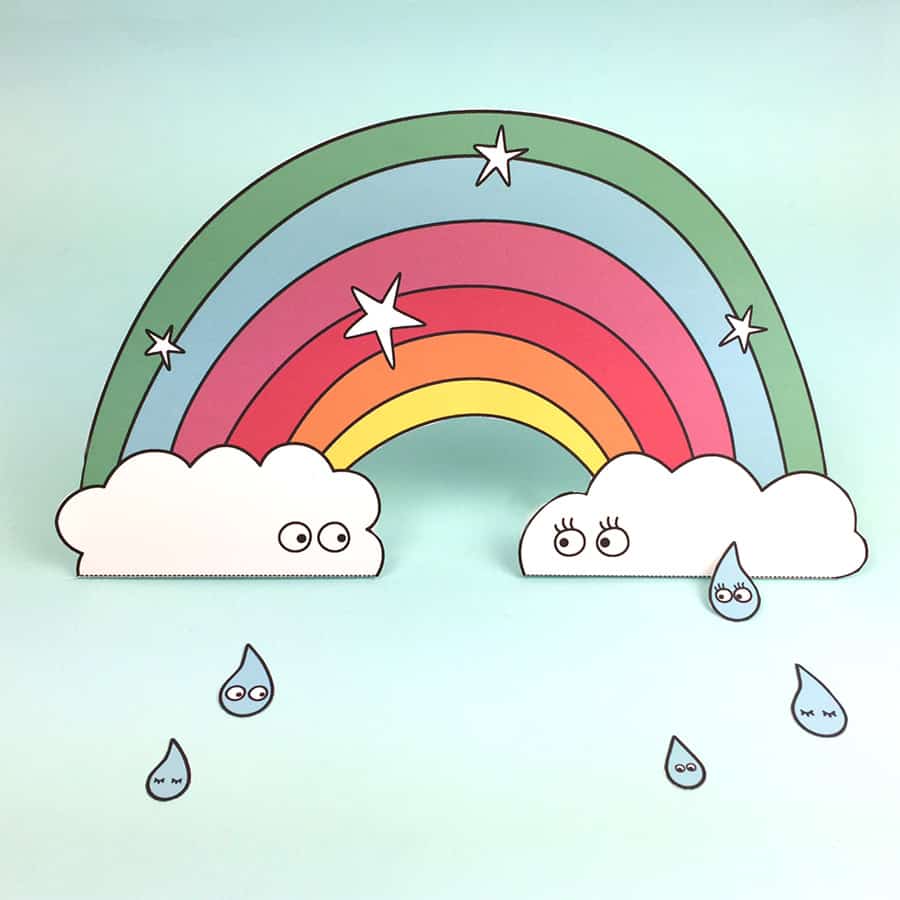 This Printable Paper Rainbow Coloring Activity from Hello Wonderful is so very fun! You can stand the rainbow up in your child's room or they can just color the blank template. All you need is cardstock, a printer, scissors and the free printable template to make this fun rainbow craft.
A great learning printable from Buggy and Buddy is this Making Words Activity. I love that this celebrates the holiday and allows kids to learn in the process. Word creation like this is such a wonderful tool to get them thinking of what can be created out of a bigger word that they already know!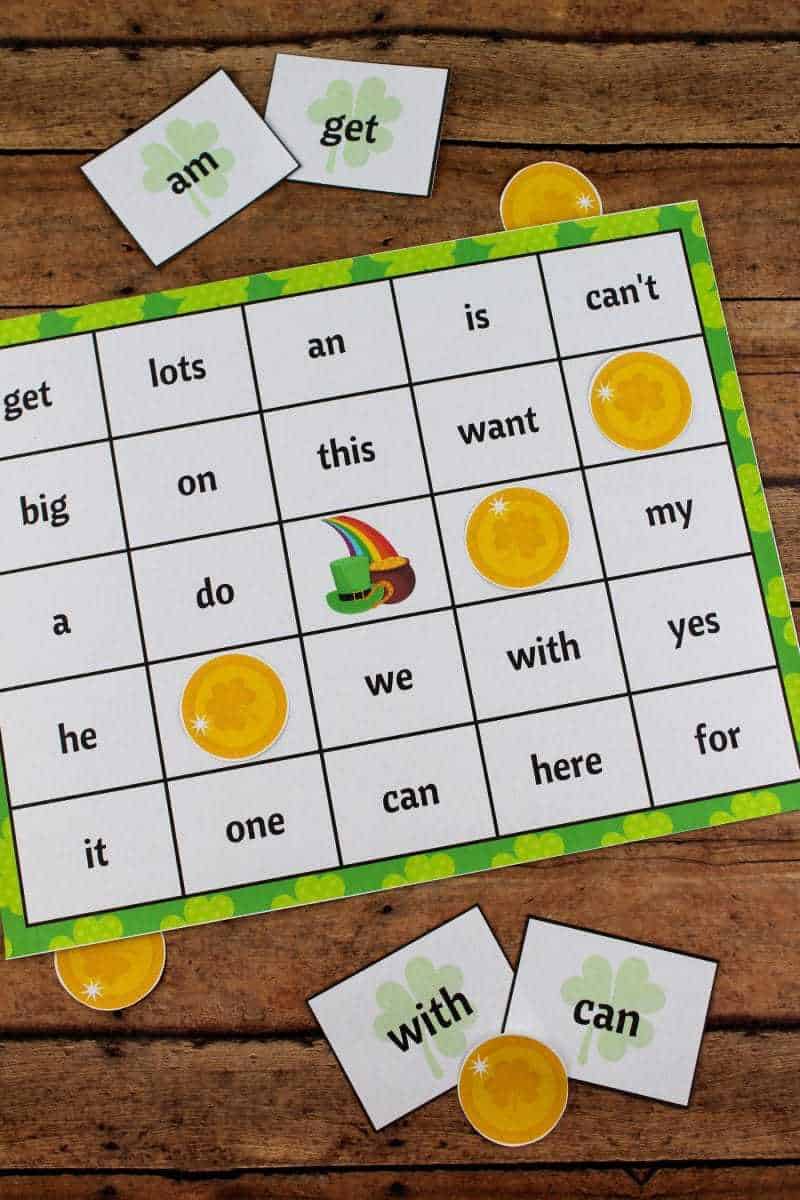 Crayons and Cravings has such a super fun St. Patrick's Day Bingo that you can play together with your kids. I am always looking for creative ways for kids to learn and to be able to celebrate their favorite holiday all in the same activity.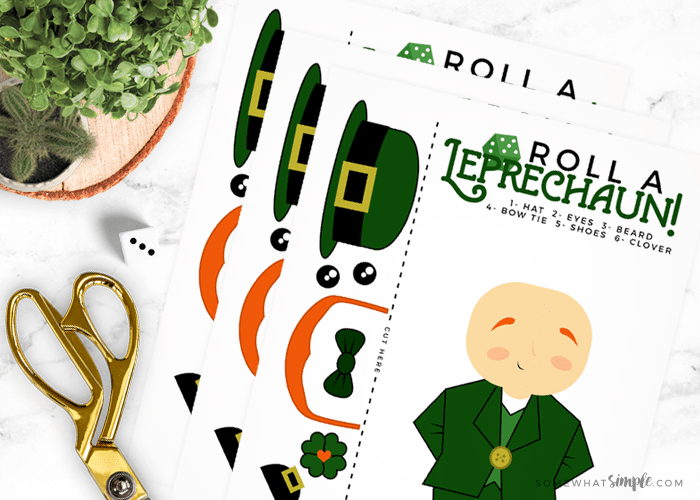 So much cuteness with this Leprechaun Game from Somewhat Simple. Your kids will be putting together their own Leprechaun by rolling the dice to put the parts on the little guy. A family game night is alway so much fun and definitely gets the laughter and conversation going.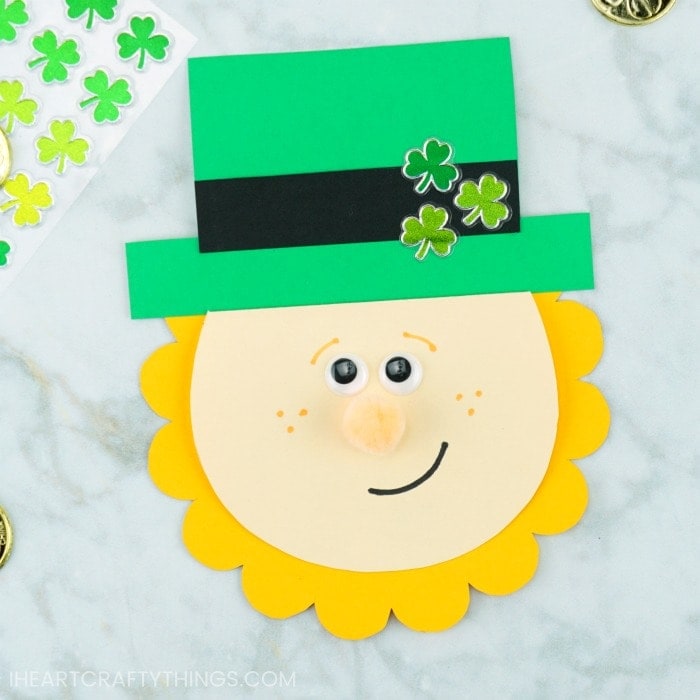 If you love to make crafts this Printable St. Patrick's Day Card from I Heart Crafty Things. Once you get this guy made you can add on things such as cute quotes. Creativity can run wild with this one as your child creates the Leprechaun face to be able to open into a card!
This Printable Leprechaun Puppet is so much fun from Easy Peasy and Fun! Puppets have always been a fascination among those young and old. This one has such a fun expression and the possibilities for using them to put on a show are endless!
This pack of St. Patrick's Day Coloring Pages and Activities from Fun With Mama has so many learning activities for kids in the age group of preschool and kindergarten. There are a lot of games and fun to do for St. Patrick's Day!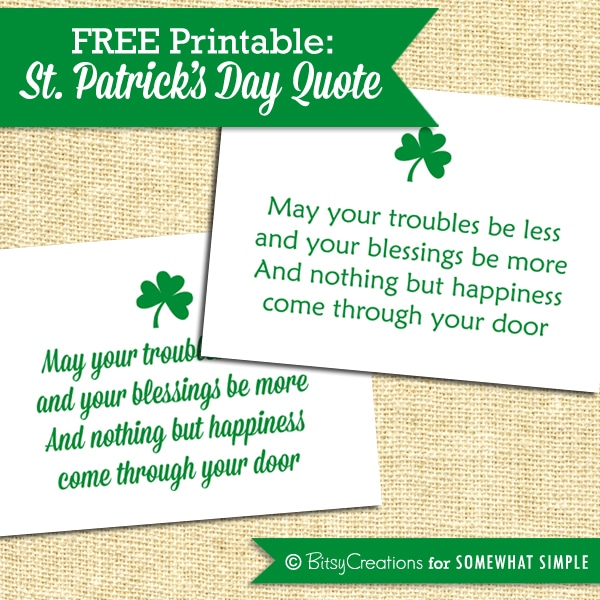 Such an adorable St. Patrick's Day Quote Free Printable from Somewhat Simple to decorate with for the holiday! These little bits of encouragement will go a long way for anyone that receives them or sees them. This is perfect for those that don't celebrate with over the top crafts and activities.
If you love to give treats out on St. Patrick's Day, these Rainbow Candy Jar Printable Tags from Mission to Save are perfect! We tend to focus on the kids when it comes to this holiday, but these would make the perfect teacher gift as well.
A perfect decor item for your home is this St. Patrick's Day Quote Printable from A Night Owl Blog. I like to decorate for the holidays, no matter which one it is, and this is so simple that it will go with any home decor that you may have!
Do you ever put notes in your kid's lunchboxes? These St. Patrick's Day Lunch Box Jokes are seriously perfect! They are fun questions that have even better answers that your kids will love.
One of the more fun ways to celebrate the holiday is with a St Patrick's Day Kiss Me I'm Irish Printable from Create Craft Love. The tags are so adorable to be able to put on treat bags and give out!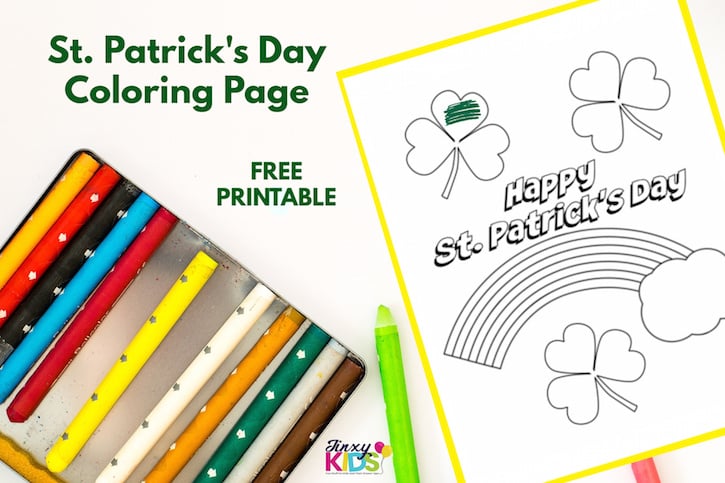 Another activity that the kids will love to do is this St. Patrick's Day Printable Coloring Sheet from Thrifty Jinxy. Their creativity can shine as they color this printable in the way that they want to. Seeing young minds put together a coloring sheet is like watching their imagination explode on to paper!
I hope that you find things here that your family can enjoy to celebrate the St. Patrick's day holiday. Which one is your favorite?