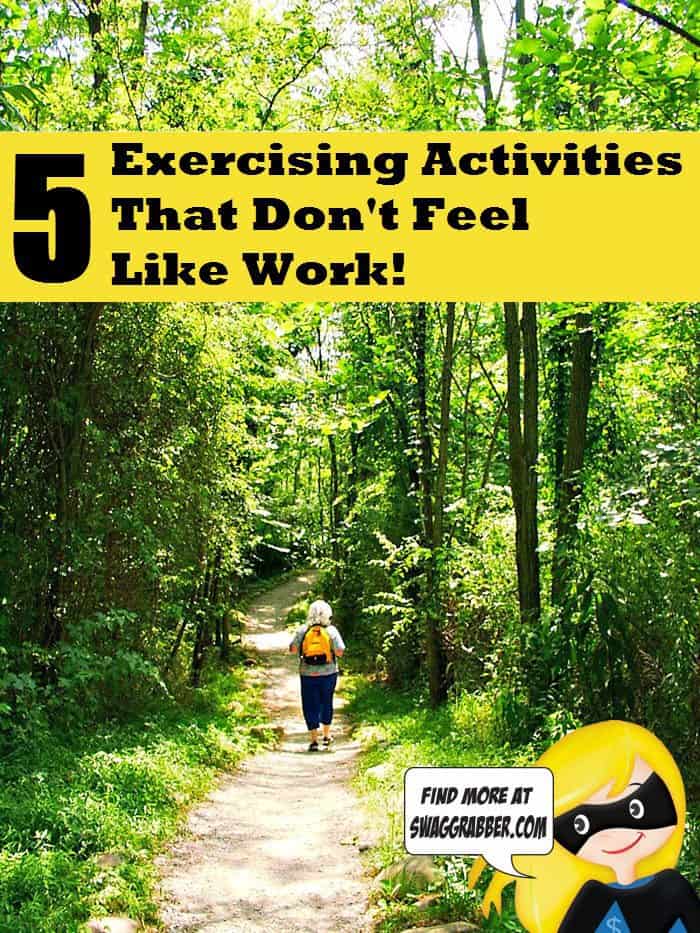 Exercise is a huge part of staying healthy and living a healthy lifestyle – we all know this. I personally dread going to the gym so I am always looking for other ways to get excercise in that isn't work. Here is a few different things that I like to do that give me a great workout, but they are actually fun and don't make me feel like I am actually working out.
Bike Riding: We love to ride bikes as a family – we ride to get yogurt, the park, or just around. I know what you're thinking, bike riding is sometimes considered a vigorous exercise! Well, you don't necessarily have to ride bikes vigorously, you can take a nice leisurely bike ride throughout a park or around your neighborhood and still get a great workout in.  It is great for cardio as well as thinning out those thighs!
Swimming: Swimming is an amazing workout, I mean…it is an Olympic Sport for goodness sake! I love to swim regardless of whether that is in a pool, lake, or even the ocean! Swimming requires effort from both your legs and arms so it is great to work out those parts of the body as well as providing you with some cardio. Also, nothing is better than a refreshing dip in the pool on a hot summer day!
Hiking: Climbing and hiking literally uses so many muscles and gives you such an amazing workout. Even though this provides you with a workout, I think that the greatest part is the sense of accomplishment you feel and you also get to enjoy the beautiful view of nature. Not too mention, most parks are FREE or super cheap to visit!
Yoga: A lot of people assume that yoga is really easy and it's so pointless to do. It takes a lot of strength and power to be able to hold the poses necessary. Yoga can be extremely beneficial to your body and it is so relaxing. If you are very stressed and feel overwhelmed in your life, I would highly recommend getting into Yoga because you will feel so much better, I promise. You can usually find videos at thrift stores, garage sales, or online for FREE or super cheap too!
Frisbee Golf: If you don't know what Frisbee golf is, it's basically just like regular golf but instead of hitting a ball with golf clubs, you throw a Frisbee and try to get it into a basket and you score it just like regular golf. However many throws it takes you to get the basket, that's how many "strokes" you account for, the lowest score wins! I love playing Frisbee golf for a workout, walking the course of 18 holes can be anywhere from 1-3 miles depending on the course, which makes for a great workout. Look for used sets at local pre-owned sporting goods stores, they are usually super cheap!
These are just a few activities that you can do to get a great workout in while still having fun. Honestly, any type of activity is going to be so much better for your health. Whether that may be playing outside with the kids, or even taking a stroll around the neighborhood. I hope you all enjoy!