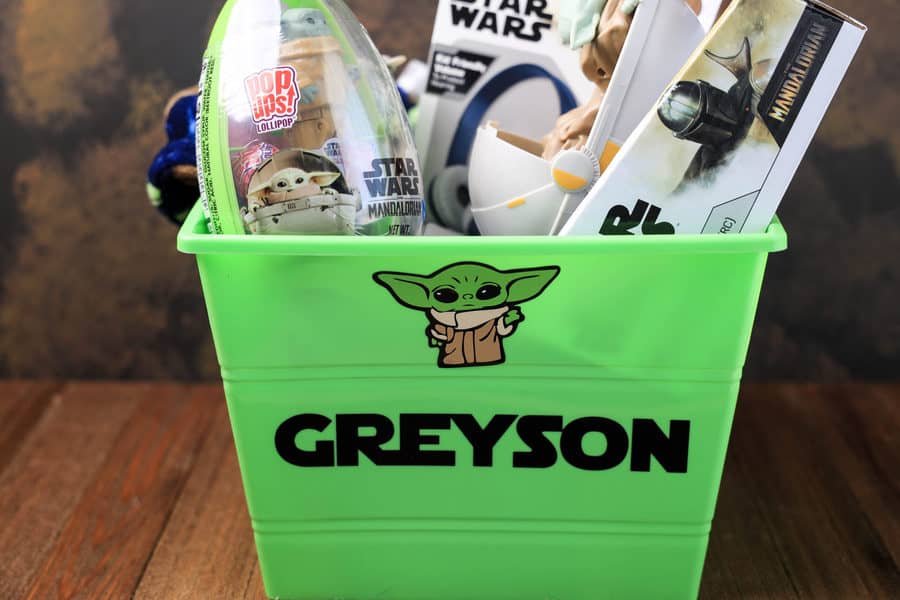 I know, I know…his proper name is Grogu aka The Child. Sorry, but he will always be Baby Yoda to me!
But seriously, how cut is that?
If you got a little Baby Yoda fan, hook them up with this insanely cool Grogu gift Basket! This was created using things we found at Dollar Stores and other discount stores so keep an eye out next time you are out. We found this bin at Dollar Tree for a few dollars. Then after Easter they have a cool basket to store toys, games, or anything else in!
We have included directions on creating Baby Yoda stickers and Jedi Name on a Cricut, but you can also just use a home printer and printable sticker paper if you don't have one.
Check out some of the cool items we found…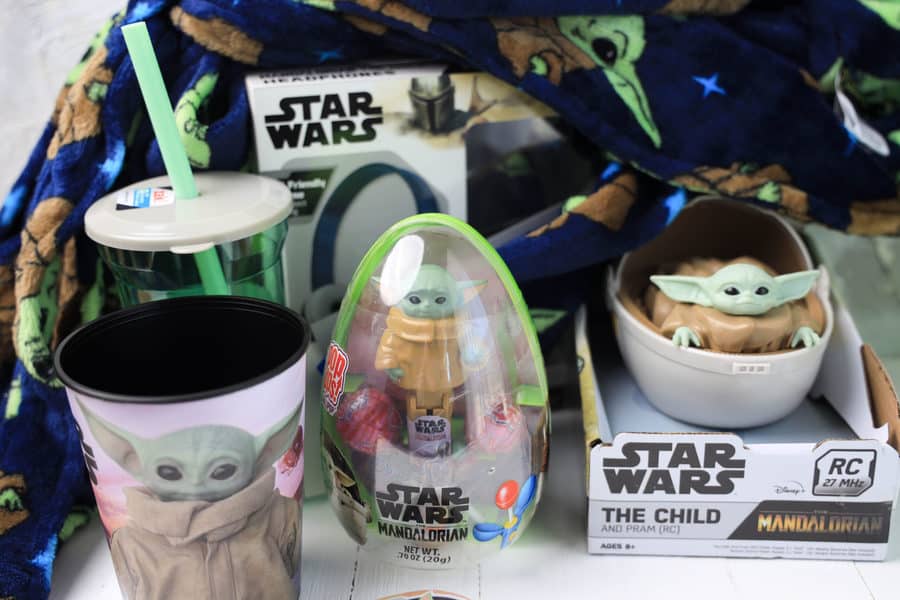 Baby Yoda Easter Basket Items: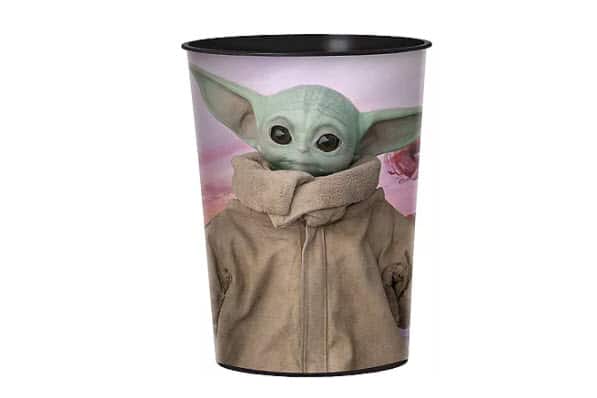 The black plastic cup features a wraparound print of their favorite baby Yoda-like creature, The Child.
PRICE: $1.00 with free curbside pickup. Free for delivery eligible items $49+.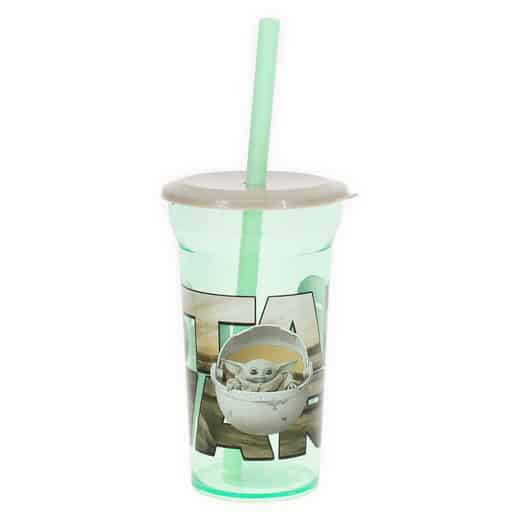 Hydrate with the best in the galaxy! the star wars® the mandalorian™ fun sip tumbler has an awesome, iconic graphic featuring the child™ & star wars® logo.
PRICE: $5.00 – Shipping is  flat $7.95 for entire order.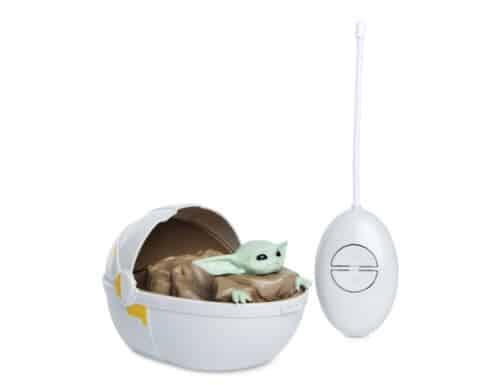 Fans of the Mandalorian™ will love having a remote control the child™ toy! let this adorable little jedi follow u everywhere, just like mando!
PRICE: $5.00 – Shipping is  flat $7.95 for entire order. Limit 2 per order.
The mandalorian™ the child™ kid-safe headphones are so ridiculously cute! ur little ones will be one with the force in these. did we mention how cute?!
PRICE: $5.00 – Shipping is  flat $7.95 for entire order.
Walmart has this one online for $5.00 right now. These have been seen in local stores so you might want to check next time you are in there.  Kohl's has The Child Robes on clearance too.
PRICE: Free pick up.
These Star Wars The Mandalorian with Grogu Jumbo Eggs are full of fun and great for any fan! They have a unique finish that is molded and printed with the characters. 5.5″ tall and Includes 2.71 ounces of delicious jelly beans and dextrose shapes.
PRICE: Free pick up.
Grogu Wash Cloth and Green Bin were found at Dollar Tree. Keep your eyes open!
How to Make the Baby Yoda Sticker:
You can use our FREE Baby yoda SVG to print it at home using printable sticker paper. Then cut out the sticker getting as close as possible to the picture.
If you want a bunch of them, you can use the StickerMule free $10 credit to get quite a few of them for FREE!
We have also created instructions on how to create these on your Cricut machine. Check out our tutorial on How to Make a Baby Yoda Sticker on a Cricut Machine!
How To Make the Jedi Name Sticker:
Import the FREE Star Wars / Jedi font zip files. You can print it at home using printable sticker paper.
Or you can use a Cricut. Open Cricut design space. Use the text feature and then select the star jedi font you want to use. Then type out the name. Size to the area of the basket that you are using.
Once you have it sized send it to cut on vinyl setting. Weed the design. Use transfer tape over the top and scrape well. Peel back making sure the design sticks to the transfer tape. Press onto basket and scrape well. Peel back slowly making sure the design sticks to the basket.