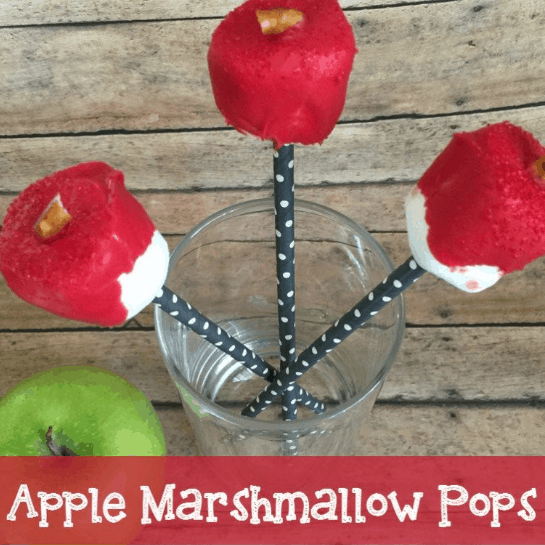 Back to School Apple Marshmallow Pops
When it comes to back to school time, I have always been a big fan of making up special little treats for the kids to take into school to share with their teachers and classmates. I wanted to come up with a really simple idea that didn't require any cooking or baking at all, so I thought of the adorable little "Teacher's Apple" Marshmallow Pops!
Marshmallow Pops are really common these days because well, what's not to like…Marshmallows and chocolate!! Also, I think putting anything on a stick instantly makes it taste better, so let's get into how to to make these really simple treats!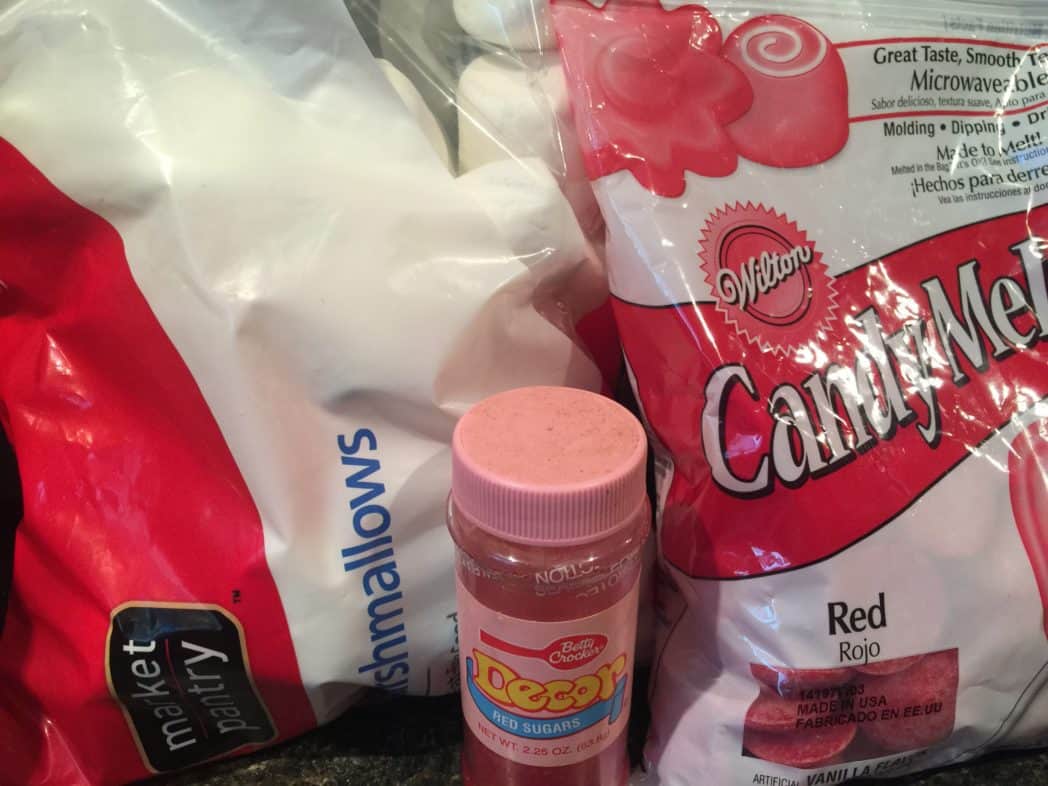 Supplies:

Marshmallows (as many as needed)
Red Candy Melts (1/2 cup – the whole bag, depending on how many pops you are making. 1/2 cup of candy melts covered about 6 marshmallow pops for me)
Red Sprinkles (optional)
Pretzels
Paper Straw Sticks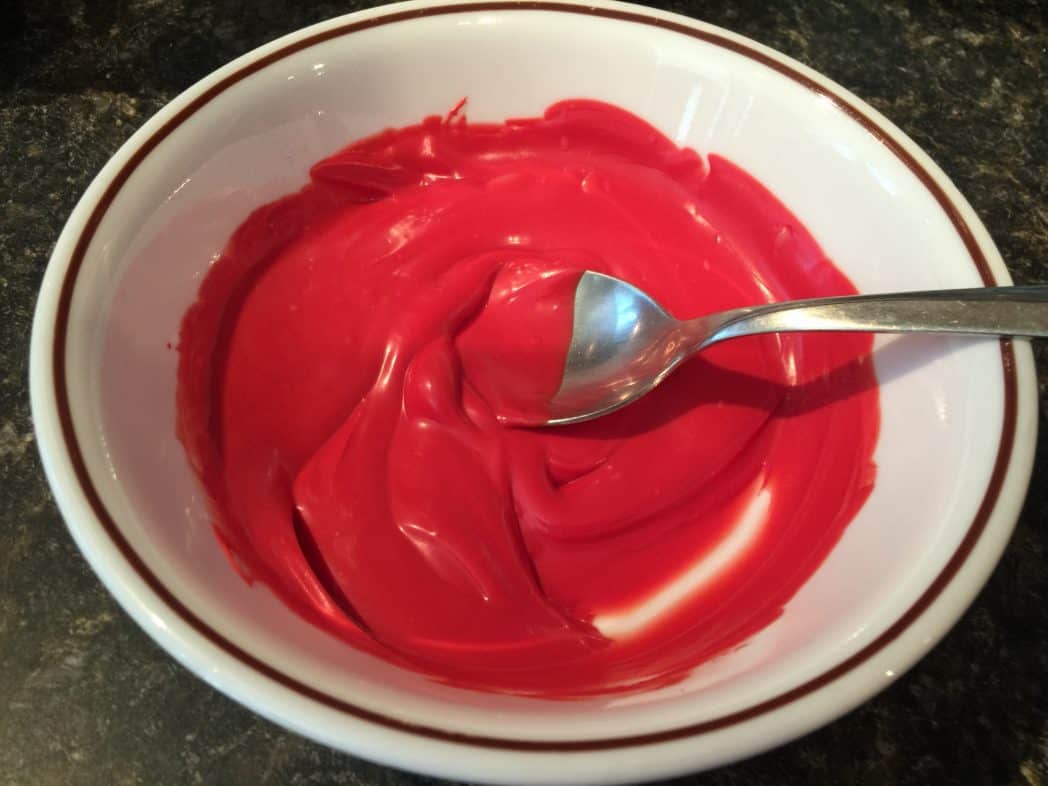 Process:

Melt Candy Melts in 30 second intervals in microwave safe bowl, stirring between each heating until smooth and creamy.
Line a tray with wax paper
Dip each marshmallow into the chocolate and place on the tray
Immediately top with sprinkles
Break your pretzels into pieces and be sure to add your "stem" while chocolate is still runny (this way when it cools, the stem will be stuck into the marshmallow)
Allow to cool in refrigerator for about 15-20 minutes
Finally add a stick into each one and you have a delicious marshmallow pop!
ENJOY!