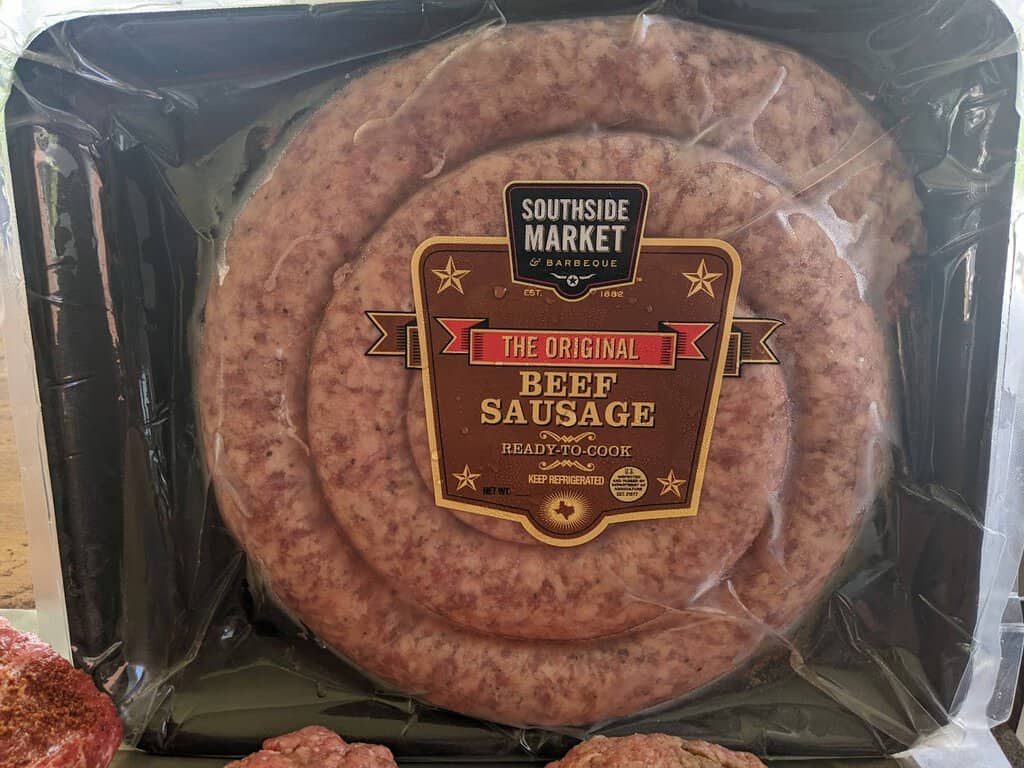 Best Smoked Sausage Recipes
When it comes to smoked sausage, there's just no beating Southside Market. Their sausages are mouth-wateringly delicious, and they make for some of the best dishes around!
Southside Market sent us some Fresh Original Beef Rope Sausage to try so of course we had to go looking for some fun recipes to use it with. We've rounded up some of the best sausage recipes from some of the best food bloggers around so there's a recipe here everyone!
First off, Southside sausage was sent unsmoked – so of course we had to smoke it because we LOVE smoked sausage. Then we incorporated it into recipes all week. We had fun finding new ways to use it. Below is some new ideas and recipes for using smoked sausage!
FYI – They do sell it smoked as well, they have Original Beef Sausage and Sausage Slammers and more if you want to try different ones!
---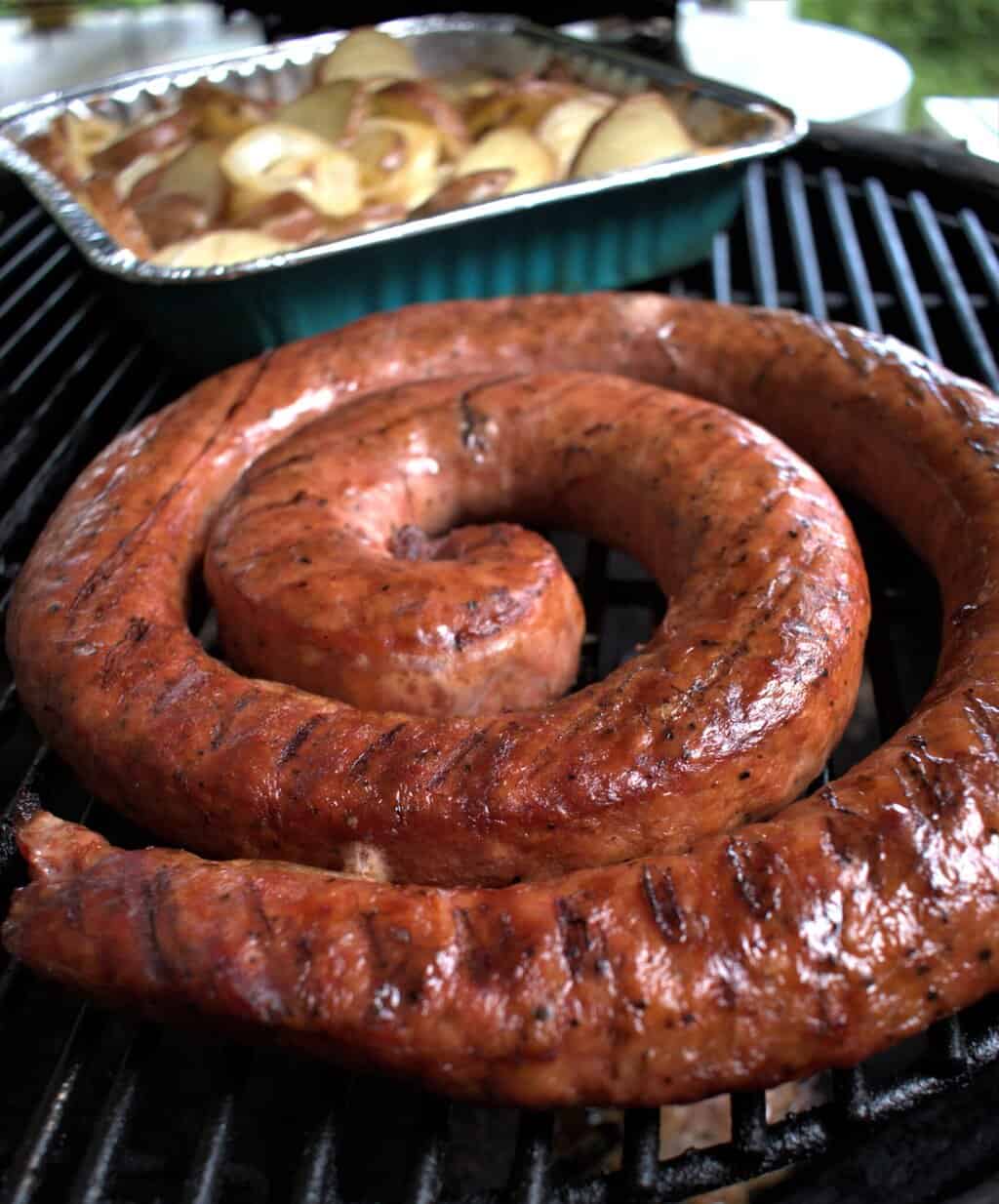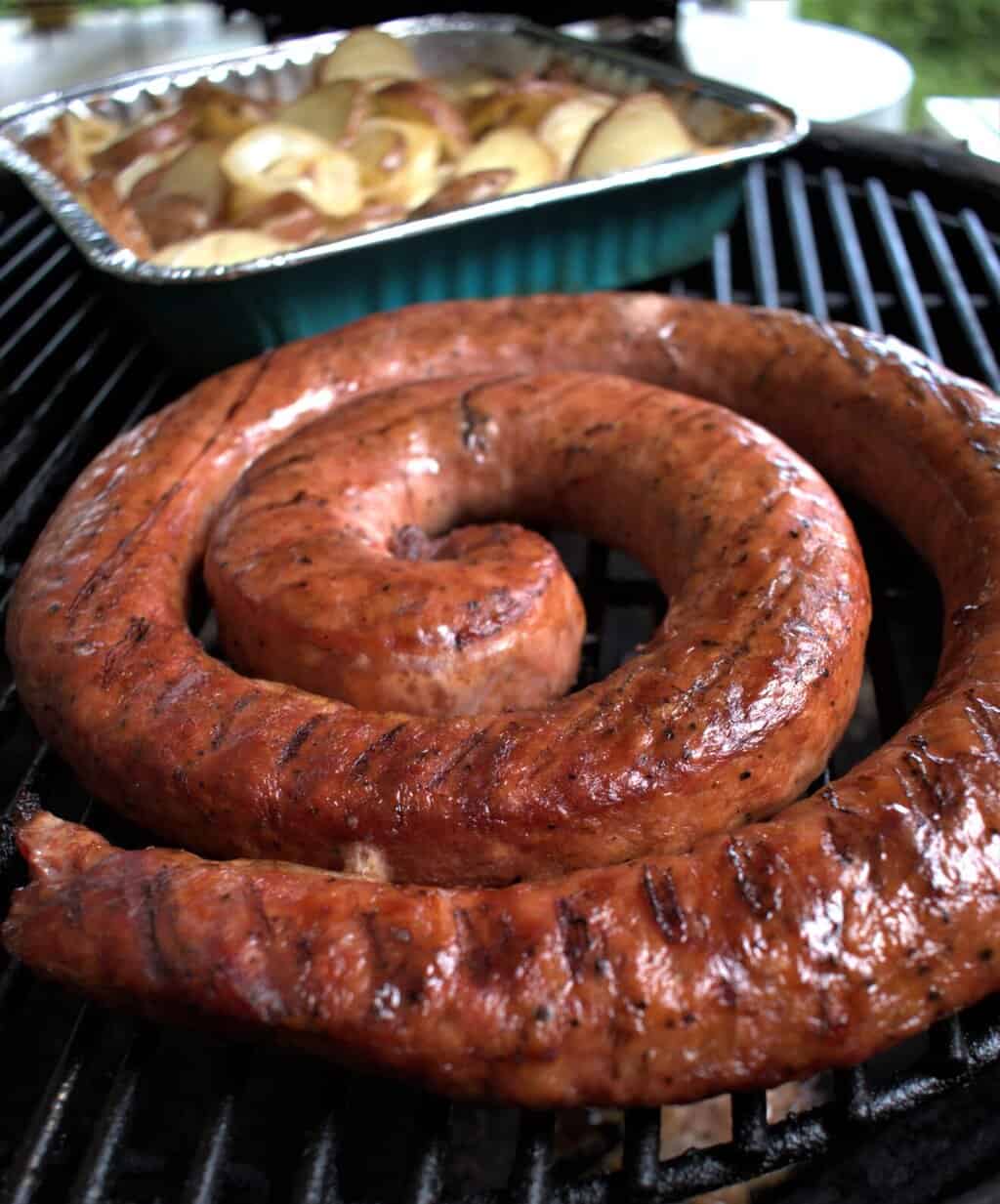 Sausage smoking is a great way to add flavor and preserve your meat. The most important factor in smoking sausage is the temperature you want it low and slow. I like to start my sausage smoking at around 225 degrees Fahrenheit and smoke for about an hour. This gives the sausage a chance to cook evenly and allows the smoke to penetrate the meat.
---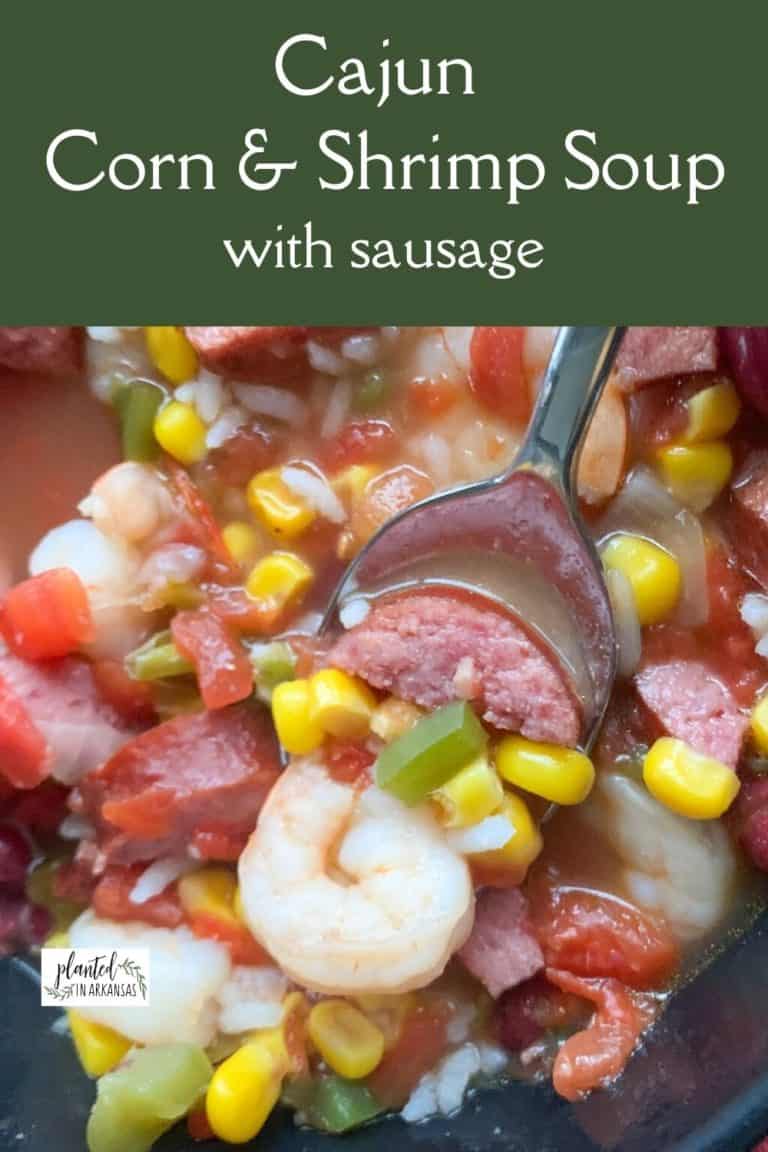 AMAZING CAJUN CORN SHRIMP SOUP WITH SAUSAGE
Sometimes, you get a hankering for soup but don't want the the typical chicken or beef. This spicy Cajun corn shrimp soup with sausage brings the heartiness and warmth, but the spices and meat pairings bring a welcome change. This is always one of my favs – anything Cajun must have sausage in it!
---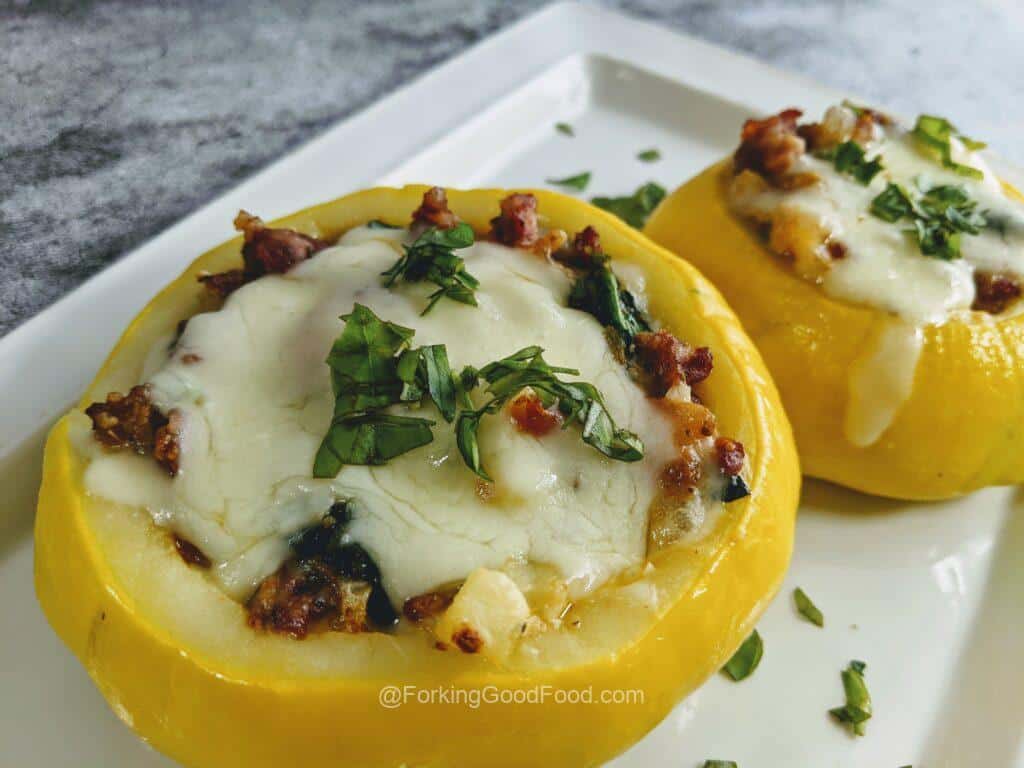 Sausage Stuffed Patty Pan Squash
These sausage stuffed patty pan squash are stuffed with savory sausage and topped with cheese, making them a tasty and nutritious meal. This is one we made and we loved!
---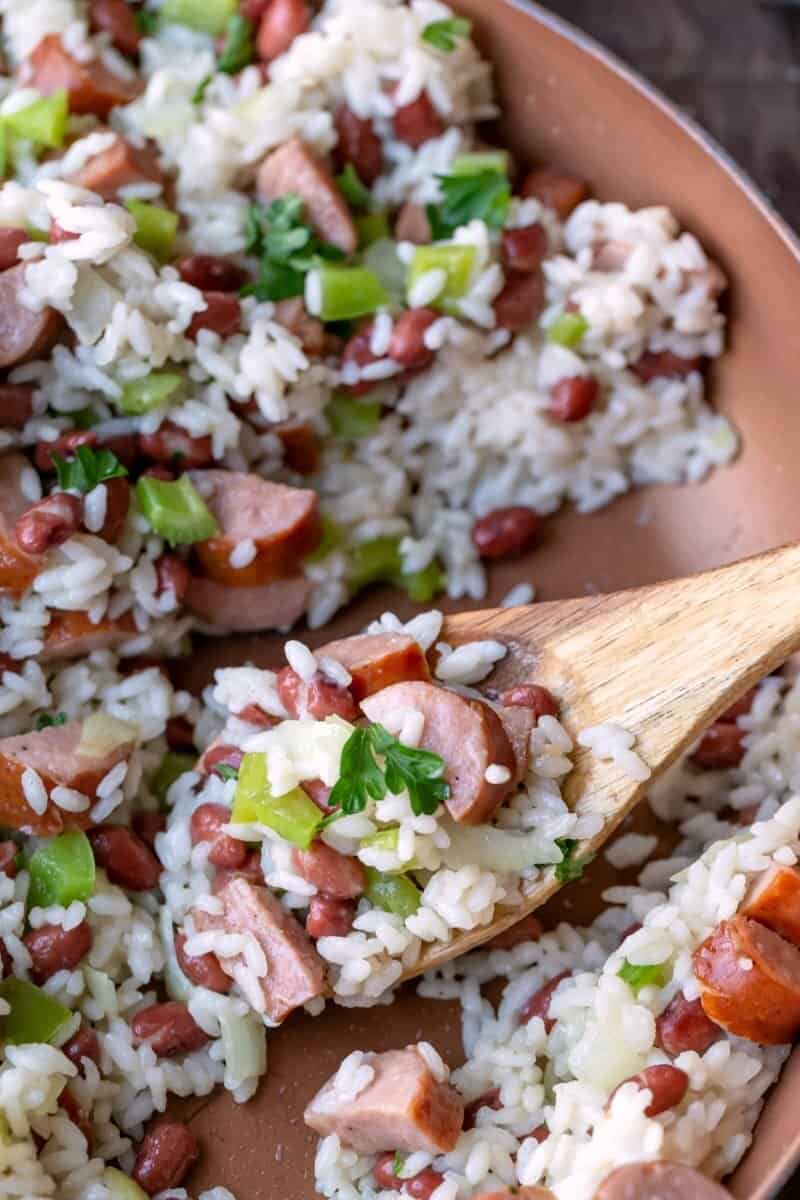 RED BEANS AND RICE SKILLET
Red Beans and Rice Skillet is the simplest way to make red beans and rice. This easy one-skillet meal is made with smoked sausage, beans, and rice! Definitely one of the easiest meals we made!
---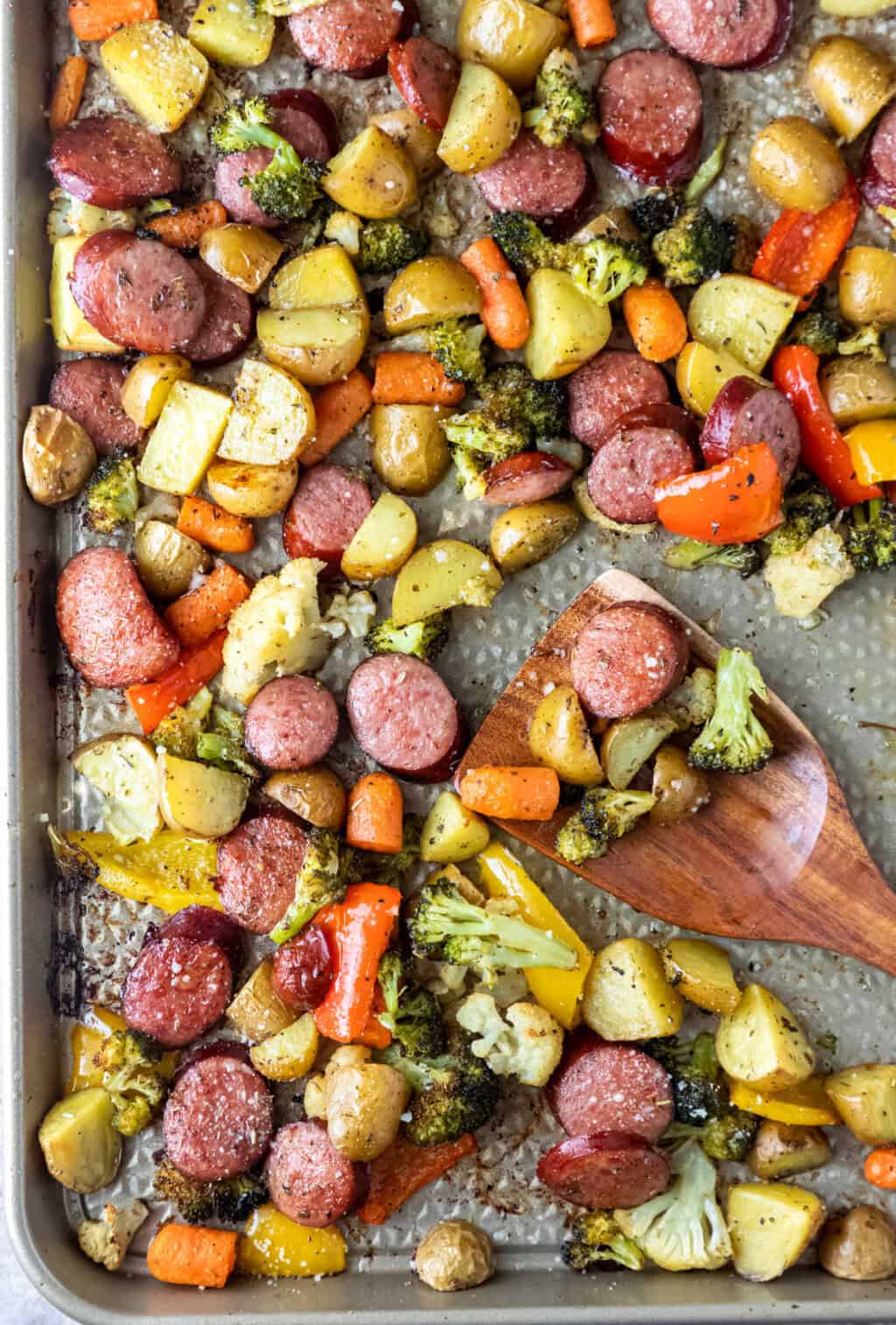 SHEET PAN SAUSAGE AND VEGGIES
Sheet pan sausage and veggies is an easy dinner recipe that turns roast veggies like broccoli and cauliflower and sausage (kielbasa) into a delicious and healthy meal. This is a great use-it-up meal! Use-it-up meals are meals that take what you have left in your fridge at the end of the week, and they turn those items into a meal. Another one that was a hit with the family!
---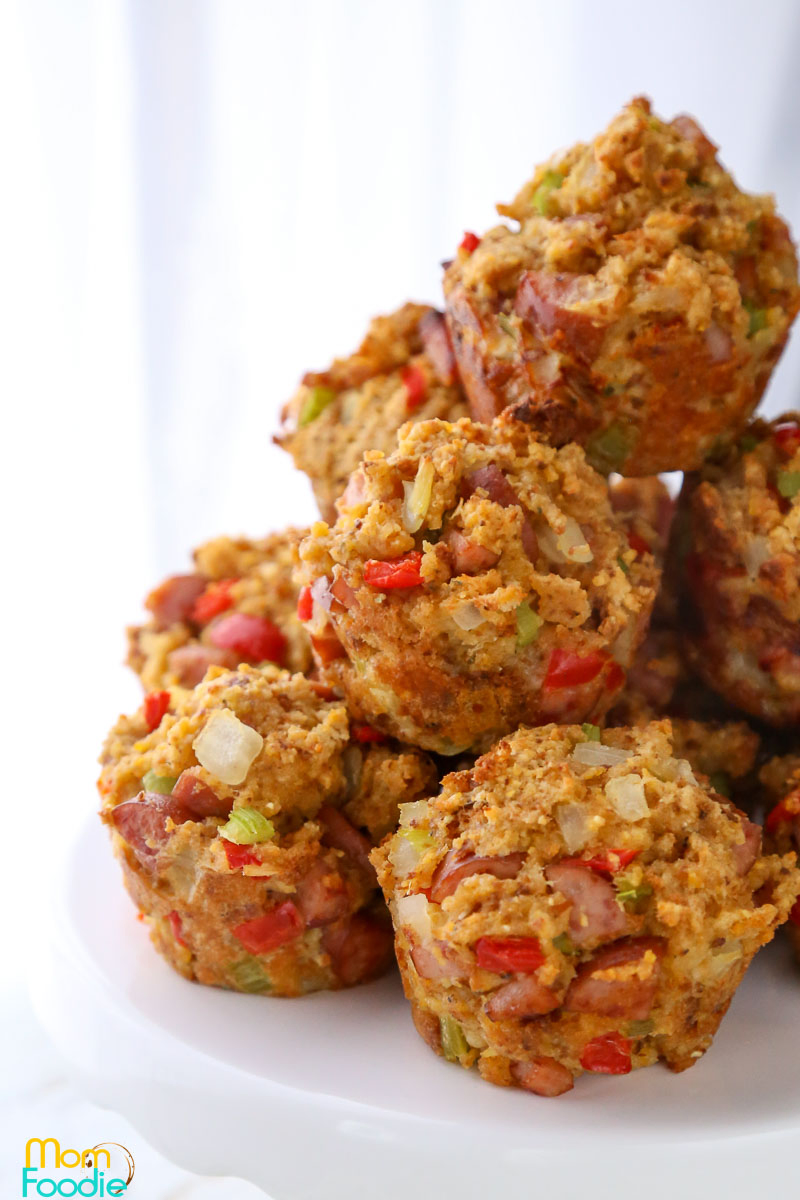 SMOKED SAUSAGE STUFFING MUFFINS
These Smoked Sausage Stuffing Muffins are a fun side dish for your holiday dinner or breakfast. They're also a festive party appetizer or even a quick meal during this hectic season. These easy-to-make, savory muffins really are amazingly versatile.
We made these and had them with scrambled eggs for breakfast!
---

Air Fryer Stuffed Portobello Mushrooms with Basalmic Glaze
These stuffed mushrooms are the perfect weeknight meal! They are healthy, vegan, gluten-free, and low-carb. Plus, they only take a few minutes to make. By far one of my favorite recipes!
---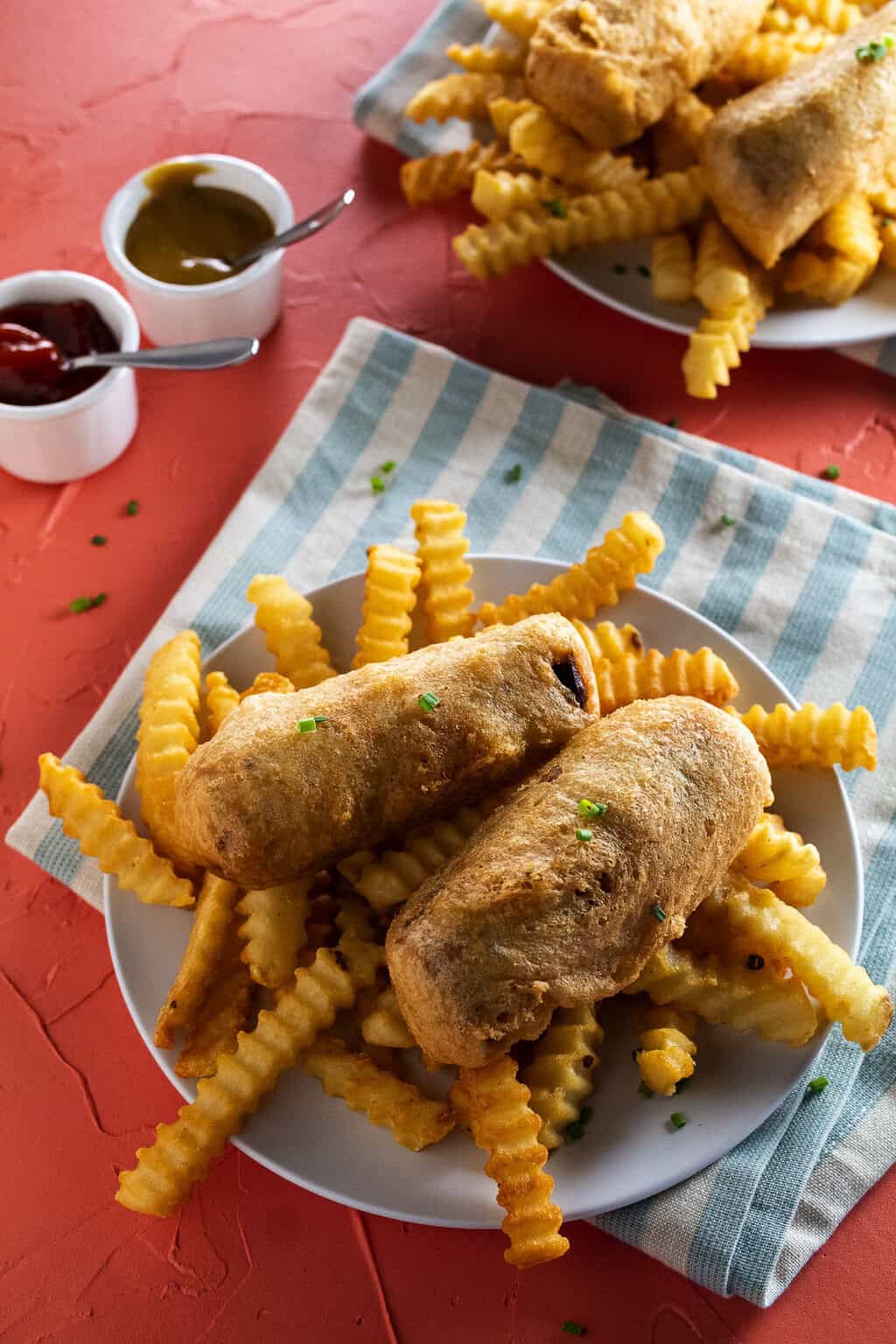 BATTERED SAUSAGES RECIPE
Battered sausages recipes – popular in the UK, battered sausages are simply delicious, indulgent, and surprisingly easy to make (for fried food). Although these sausages are deep-fried, they aren't greasy. And there is a reason for that.
---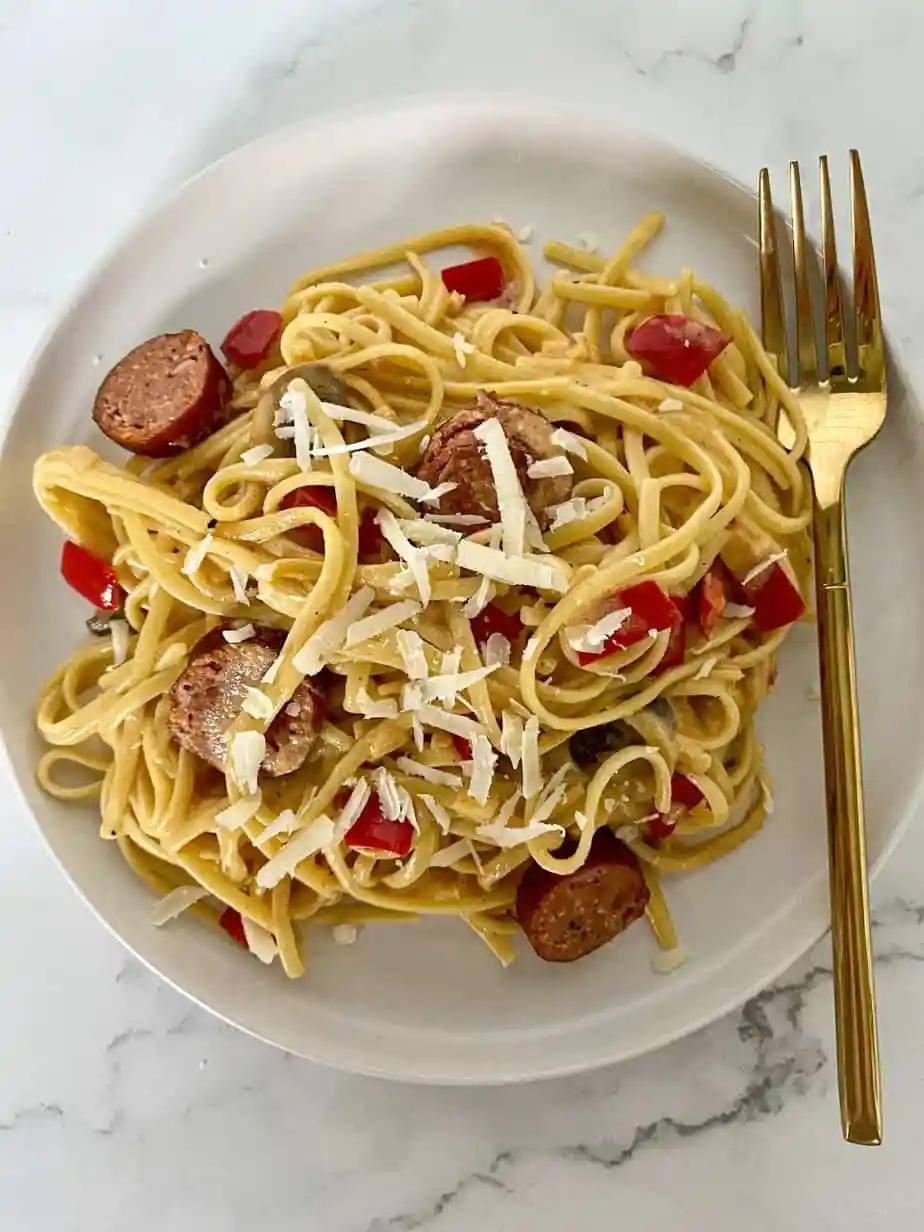 Cajun Spaghetti with Creamy Parmesan Sauce
Cajun Spaghetti with Creamy Parmesan Sauce will be your new go-to spicy pasta recipe. Using simple ingredients this creole spaghetti is easy to make and comes together in 30 minutes. Creamy Cajun pasta with sausage is a new twist on spaghetti night.
---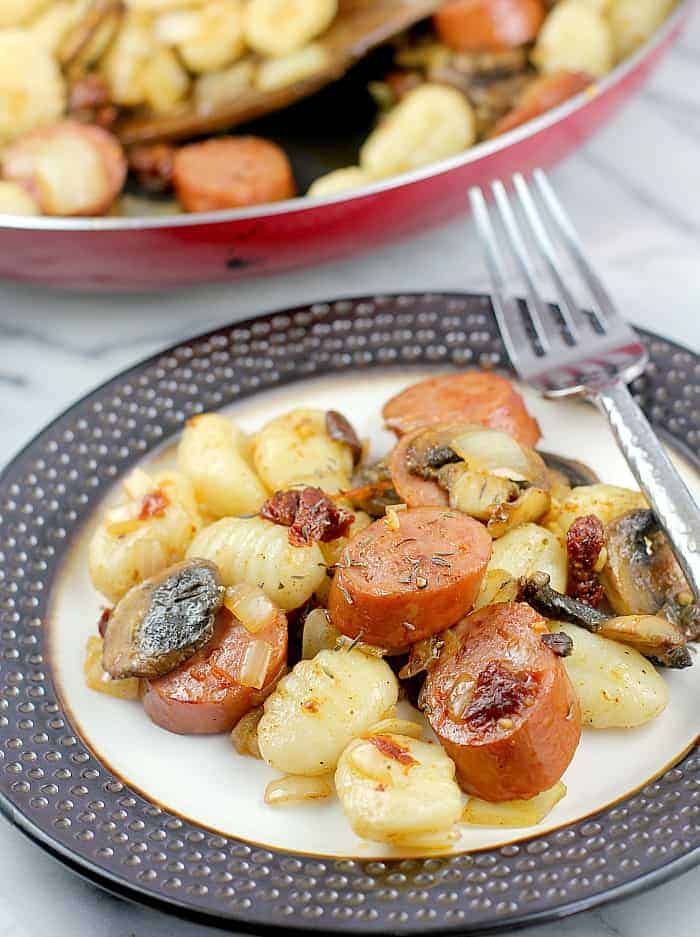 Cajun Smoked Sausage and Gnocchi
Smoked sausage cooked up with onion, mushrooms, garlic, sun-dried tomatoes, and lots of Cajun seasoning, then served with super easy gnocchi. This new dinner idea is ready in under 20 minutes and versatile so we can change it up however we like to help us during this busy time of the year.
---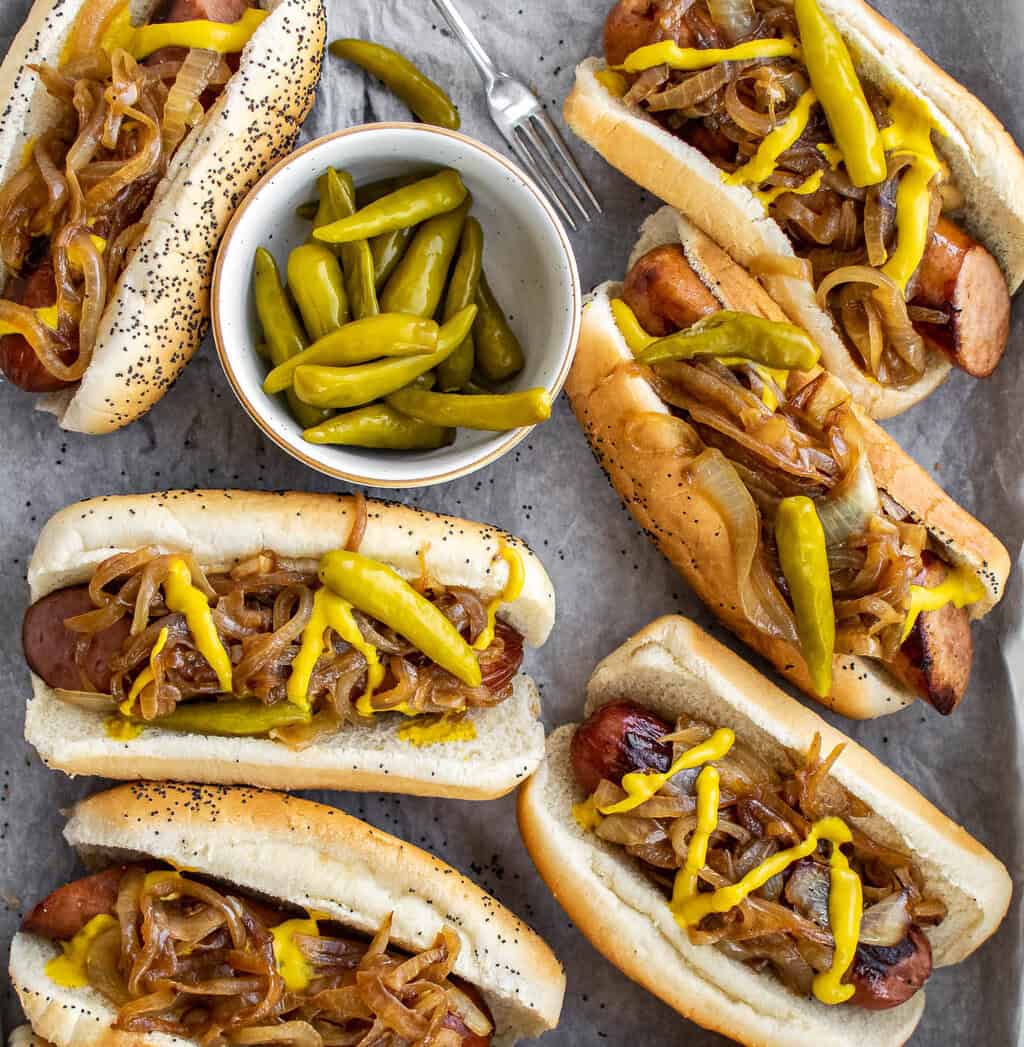 Maxwell Street Polish Recipe
You've likely heard of a Chicago Style Hot Dog, but have you heard of a Maxwell Street Polish? This Chicago classic consists of grilled or fried polish sausages topped with yellow mustard, sweet grilled onions, and spicy sport peppers on a bun.
---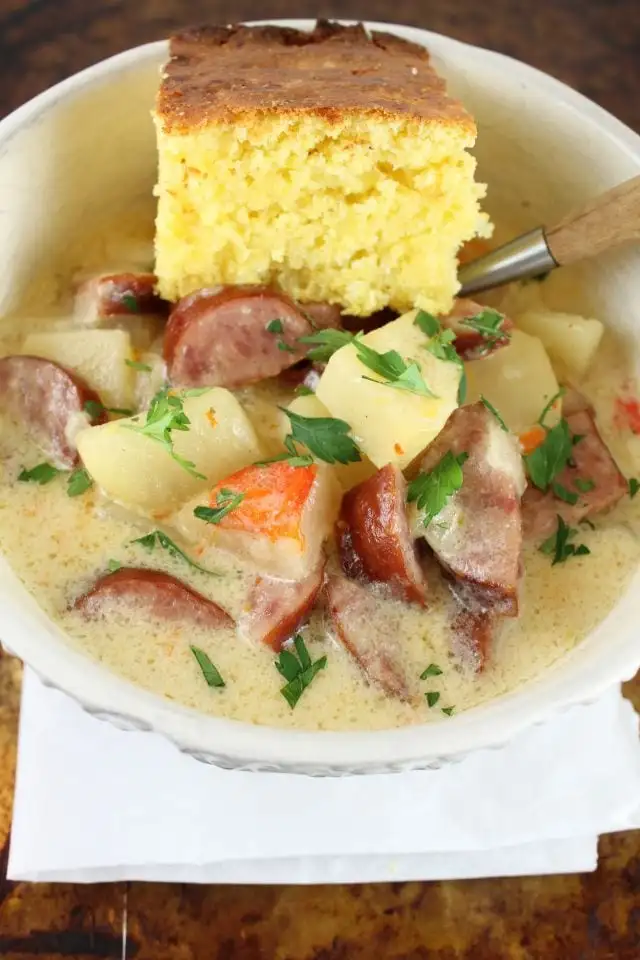 SLOW COOKER CHEESY SMOKED SAUSAGE AND IDAHO POTATO SOUP
This Slow Cooker Cheesy Smoked Sausage and Idaho Potato Soup is perfect for every occasion from tailgating to family game night or dinner with friends.  This is a hearty and filling meal that everyone will enjoy!
---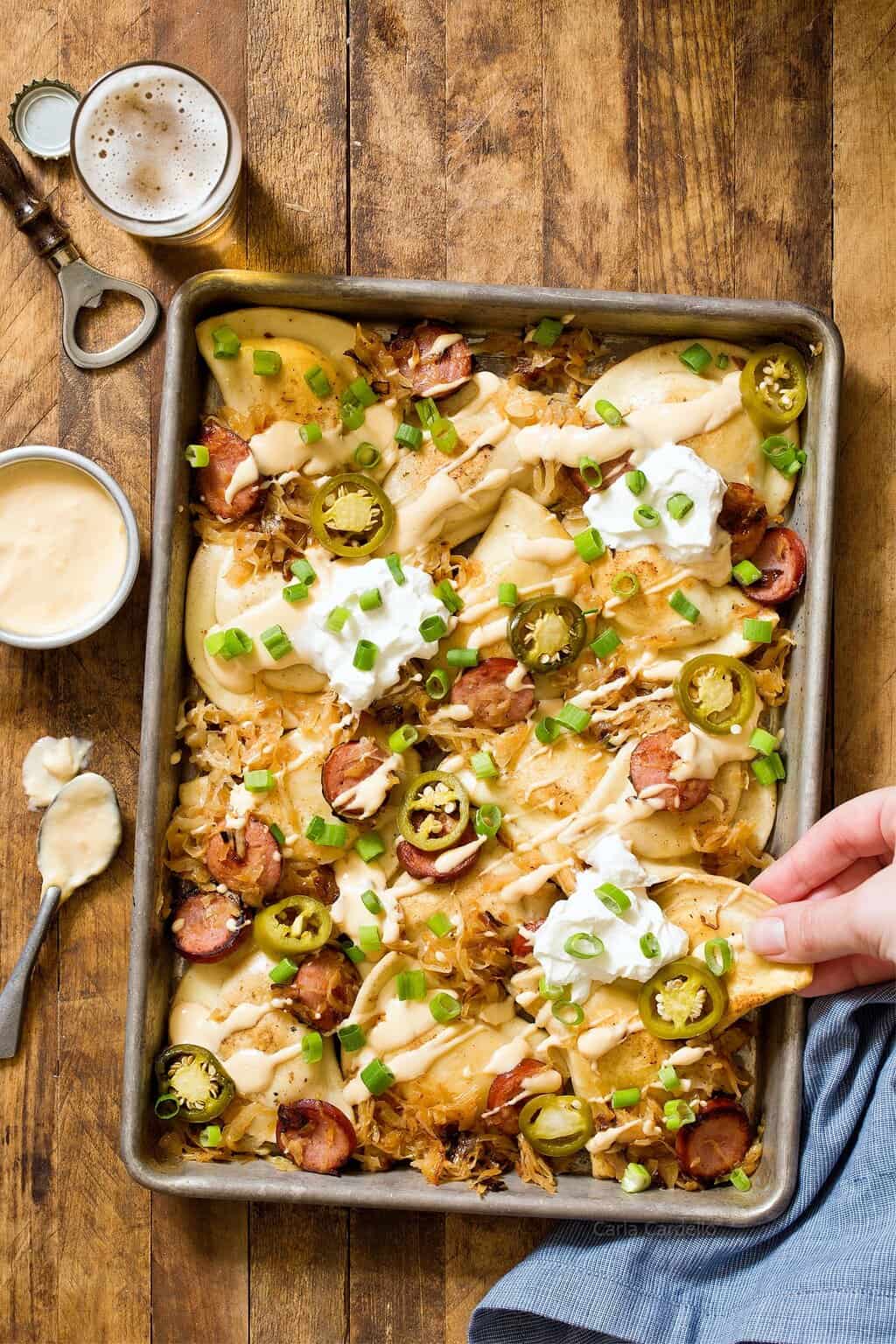 Pittsburgh Pierogy Nachos
You could use smoked sausage instead of kielbasa to make Pittsburgh Pierogy Nachos with  sausage, sauerkraut, and a homemade beer cheese sauce will bring a little bit of Pittsburgh to your kitchen!
---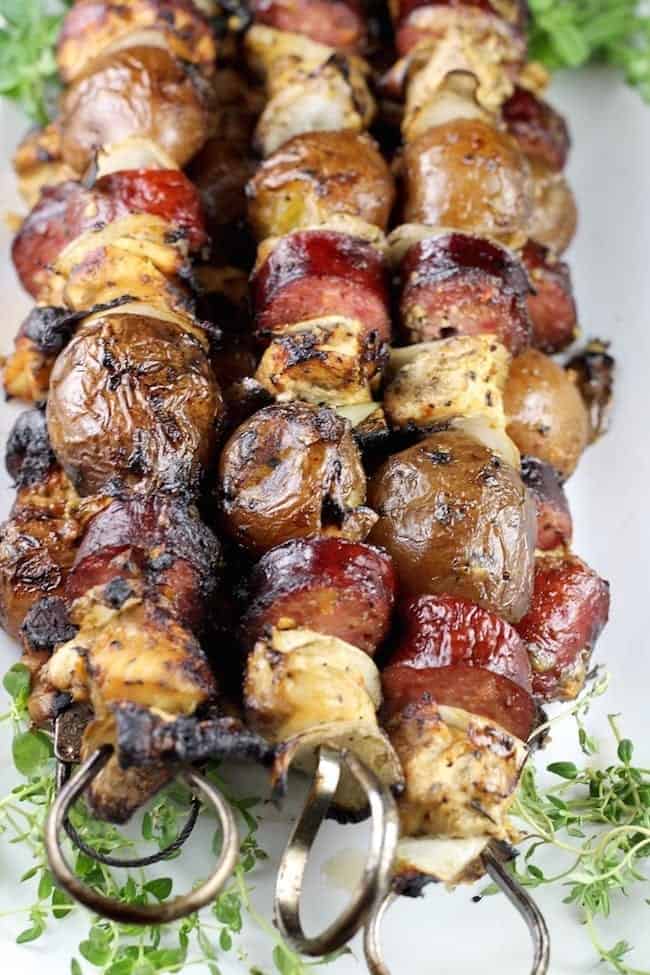 SMOKED SAUSAGE CHICKEN AND POTATO KABOBS
Smoked Sausage, Chicken and Potato Kabobs are the perfect dinner on the grill. Easy enough for busy weeknights or weekend cookouts.
When it's too hot to cook, we are grilling almost every night. This simple recipe comes together really quick and can be prepped ahead of time to make it even easier.
---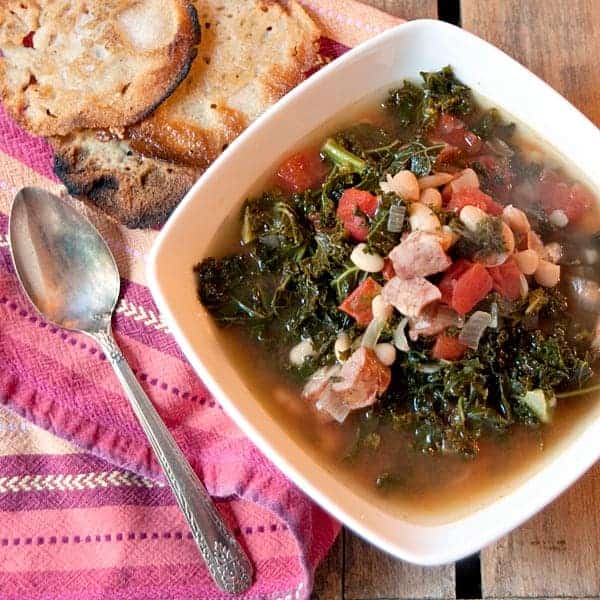 Sausage and Kale Soup
Sausage and kale soup–a hearty fall and winter soup featuring smoky sausage and kale. Serve with your favorite cornbread alongside. You can use this with collard greens too!
---
There you have it, a bunch of fun recipes to try with smoked sausage!