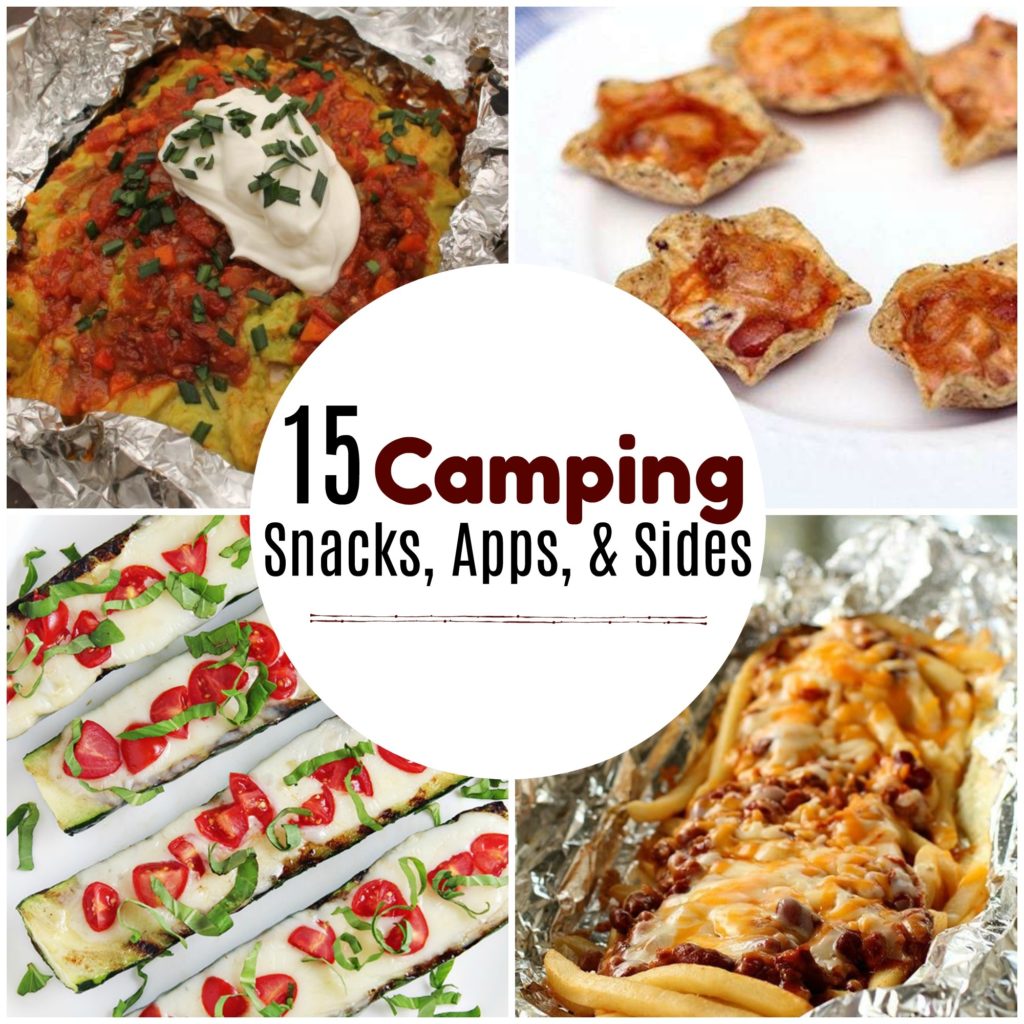 We love camping. We are in the woods or at the beach as much as humanely possible. We are constantly looking for innovation and fun food to take with us. We love making crockpot camping meals!
Here are some great recipes we have found…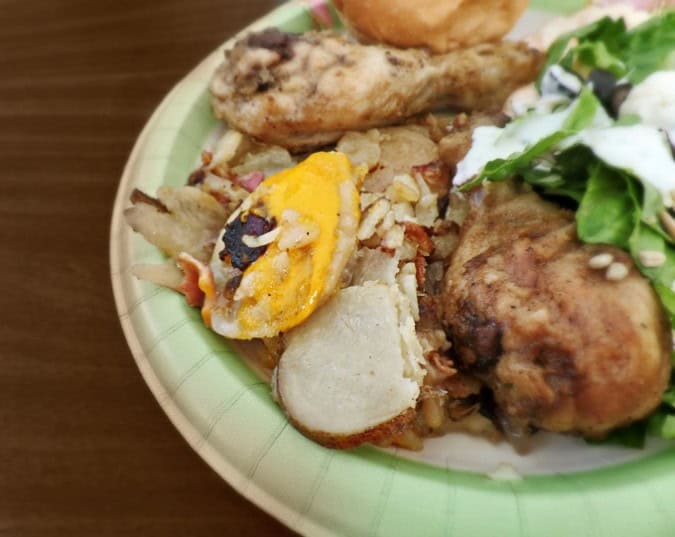 Dutch Oven Potatoes Recipe
One of the staples of our family camp is the last night having a large family dinner of Dutch Oven Potatoes and Dutch Oven Chicken. It just wouldn't be camping without it! Of all Dutch Oven food, my family's recipe for Dutch Oven potatoes is my absolute favorite, so this year I paid close attention as my brother was cooking them to find out how it was done! And I'm going to share the secrets with you!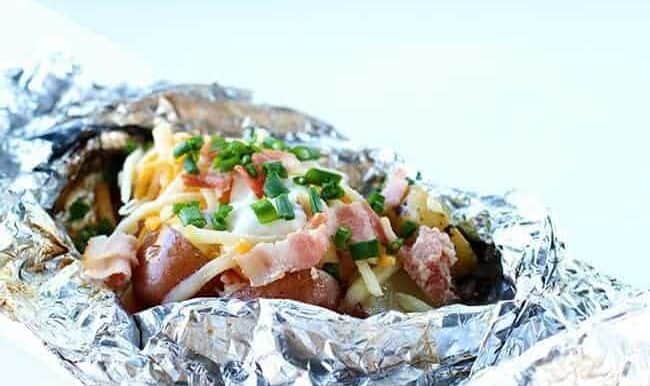 Campfire Grilled Loaded Baked Potatoes
This is most likely my favorite tinfoil dinner that I made this year camping. While I love the others, such as my Tex Mex White Bean Packets and my chili coconut scallops, loaded baked potatoes are a dish that's near and dear to my heart.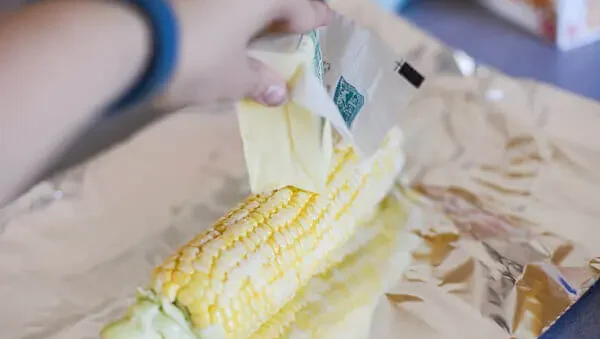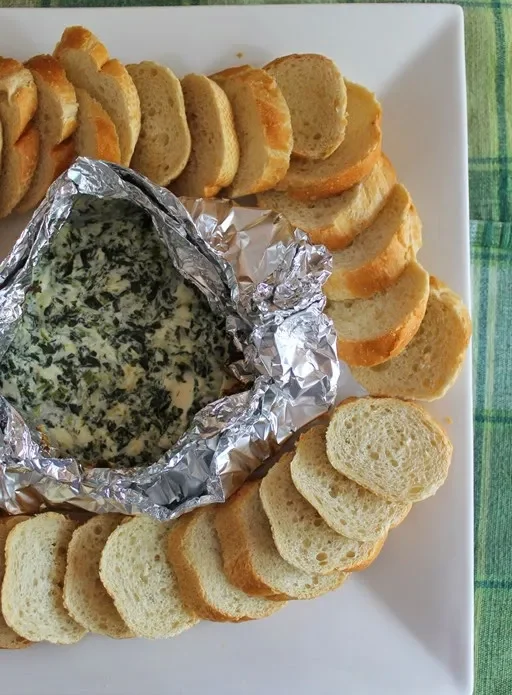 CAMPFIRE SPINACH DIP RECIPE
This simple campfire spinach dip recipe is perfect for camping! Simply wrap the ingredients in a foil packet to create an easy camping meal.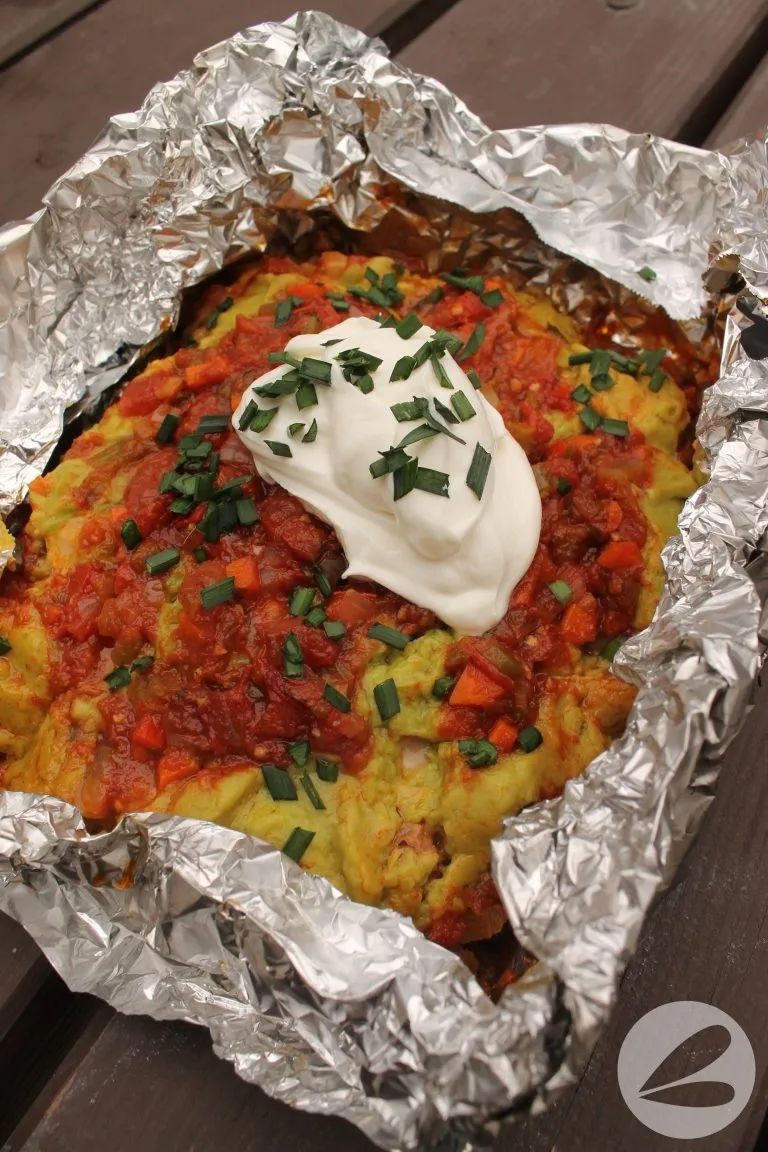 TINFOIL PACKET NACHO DIP
This nacho dip serves a lot of people so its perfect for large families or gatherings with friends.  Be prepared for it to disappear fast, it is just that good!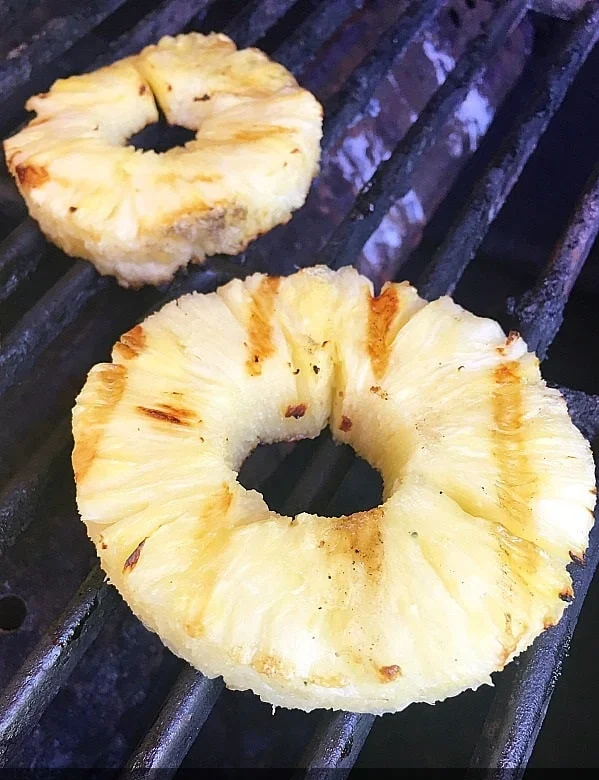 EASY GRILLED PINEAPPLE SLICES
This grilled pineapple slices recipe is going to be a new summertime treat! A fresh fruit recipe that can be an easy side dish or healthy dessert!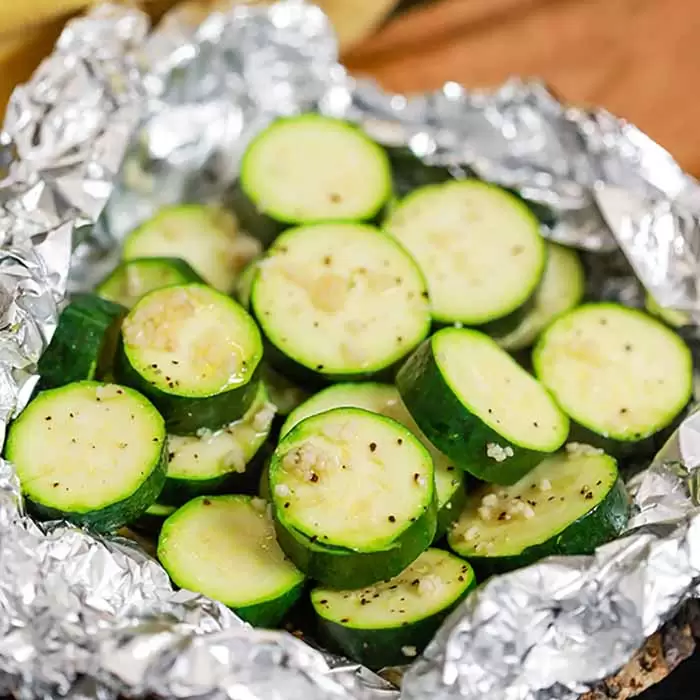 Grilled Zucchini Foil Packs Recipe
Grilled Zucchini Foil Pack Recipe is the easiest side dish and clean up is a breeze.  The veggies have the best flavor from the grill and it is so frugal.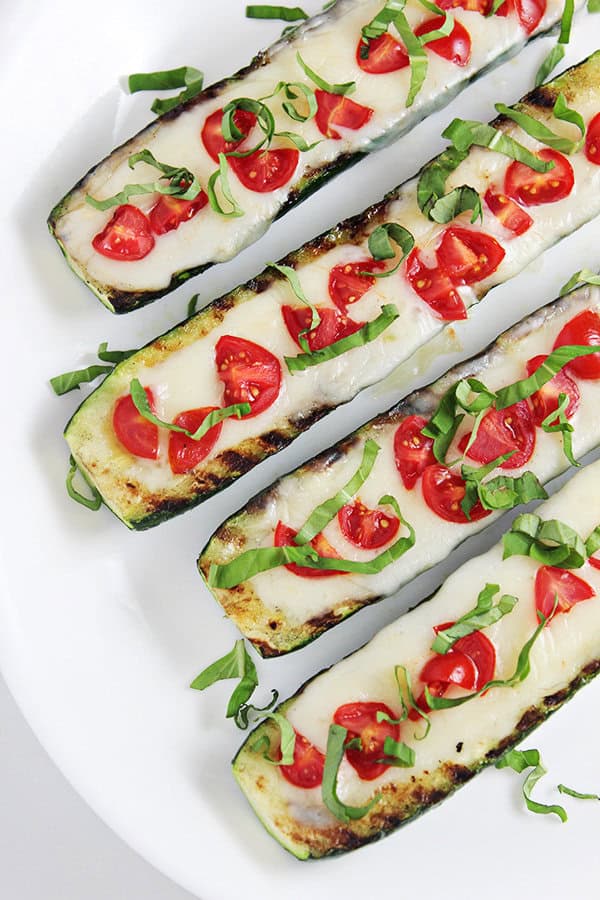 GRILLED CAPRESE ZUCCHINI BOATS RECIPE
With simple steps and only a few ingredients, this Grilled Caprese Zucchini Boats recipe makes summer meals even more delicious!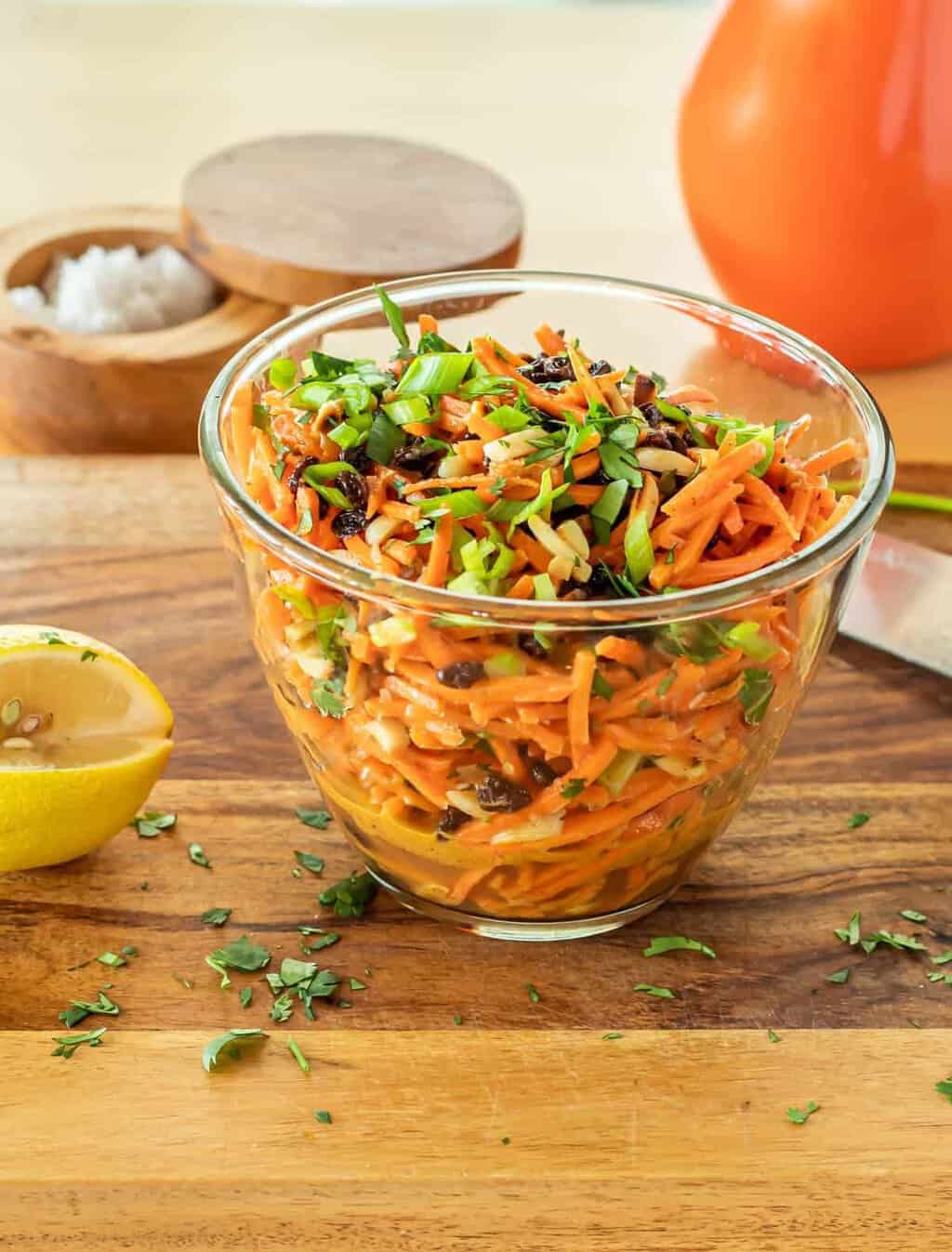 Moroccan Carrot Salad With Lemon Dressing
A fresh and crunchy salad of matchstick carrots, toasted almonds, and sweet currants tossed with a sweet/tart lemon and olive oil based dressing… Moroccan flavors sing in my Moroccan Carrot Salad With Lemon Dressing! This is a tasty and quick side dish with a grilled chicken breast, or a perfect light lunch topped with crumbled feta cheese.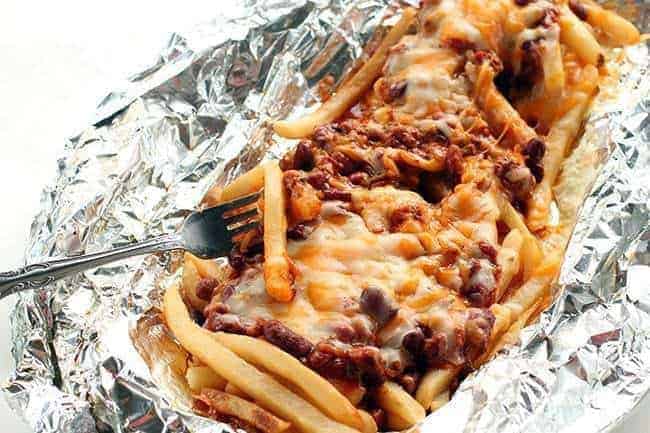 Campfire Chili Cheese Fries Tin Foil Dinner
If anyone would make chili cheese fries on the BBQ, I swear, it would be me. Yes. On the BBQ. In tinfoil. You are welcome for this crazy addition to your junk food cooking repertoire.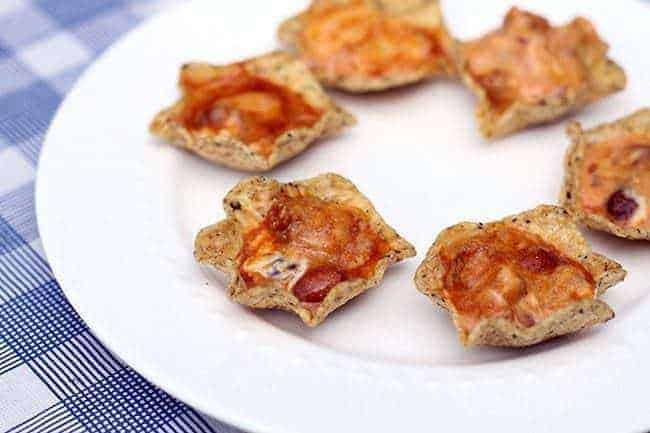 Cheater Tex-Mex Chips N' Dip
I'd like to thank my sister for this fabulous camping recipe because I truly cannot remember the last time we ate appetizers while camping. These babies were whipped up after a long afternoon of fishing and hanging around the beach in the gorgeous sunshine that we had at the lake last weekend. We soon realized shortly after reaching our campsite that we had completely skipped lunch while lounging in the sun and our rumbling stomachs roared their disapproval over this fact.
Got any others you would like to add to the list?
More Camping Tips: