These cute and easy Easter treat bags are sure to be a hit with all ages! All you need is some cellophane bags, a bit of ribbon for the handles, and your favorite Easter treats. Use Reese's Pieces and they will look like carrots!!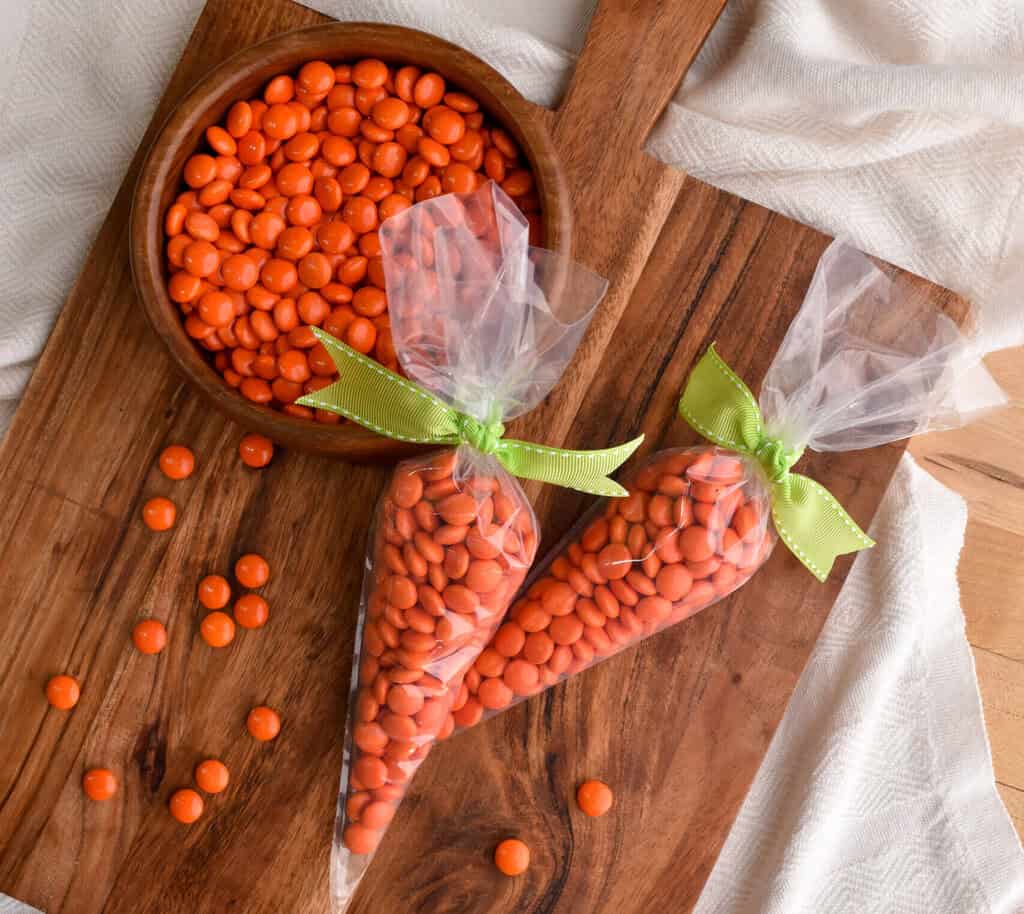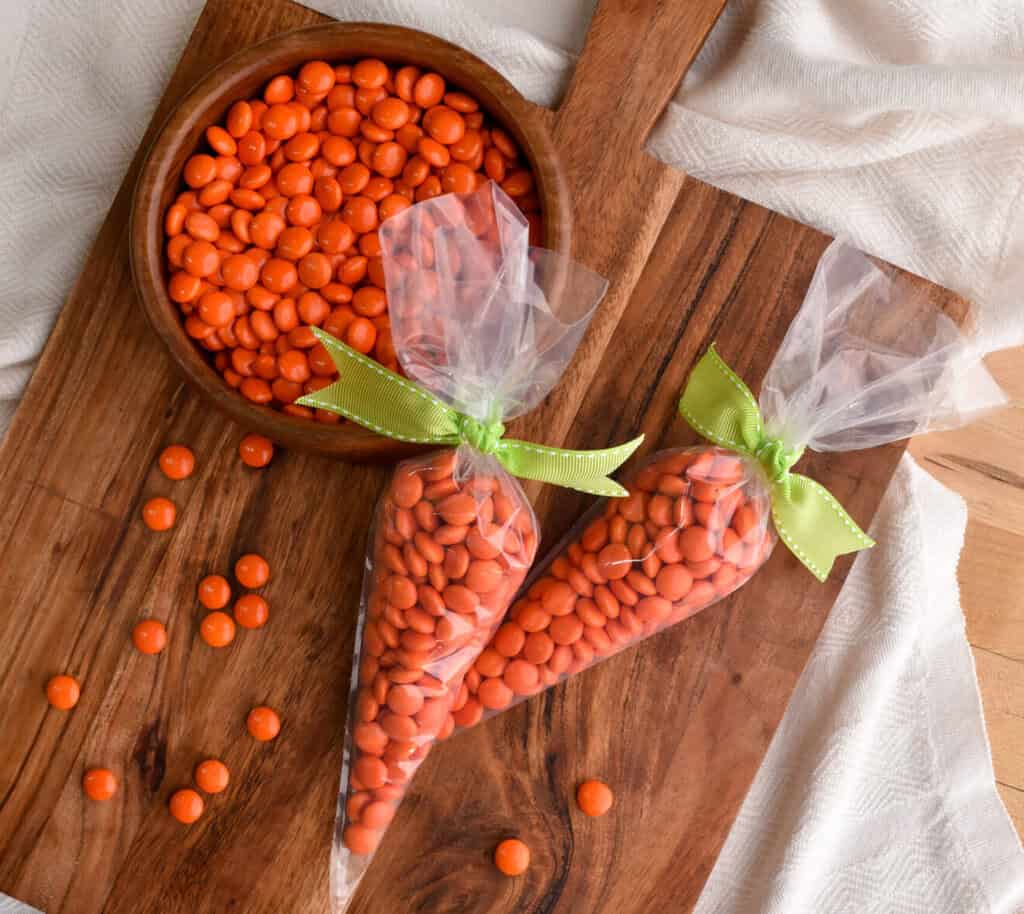 Make your Easter celebration even sweeter with these easy-to-make, carrot-shaped treat bags! Perfect for kids to fill with treats and gifts, these bags are simple to make and are sure to be a hit.
With just a few supplies like felt, ribbon, and glue, you can create these fun bags that add a unique twist to the traditional Easter basket. Get creative and dress them up with colorful ribbons or embellishments for an extra special touch. These party favor bags are sure to be a hit with both children and adults alike and they are very inexpensive too!
What you need to make these…
orange Reese's Pieces
green ribbon
Of course you can use any candy you want! Red and Green M&Ms for Christmas, the options are endless!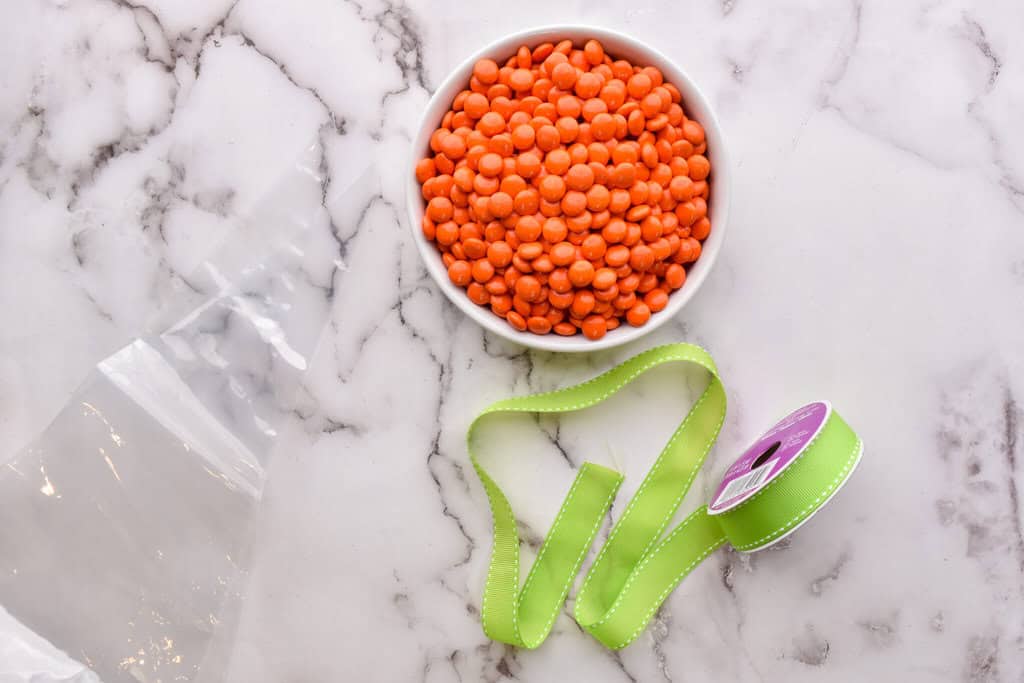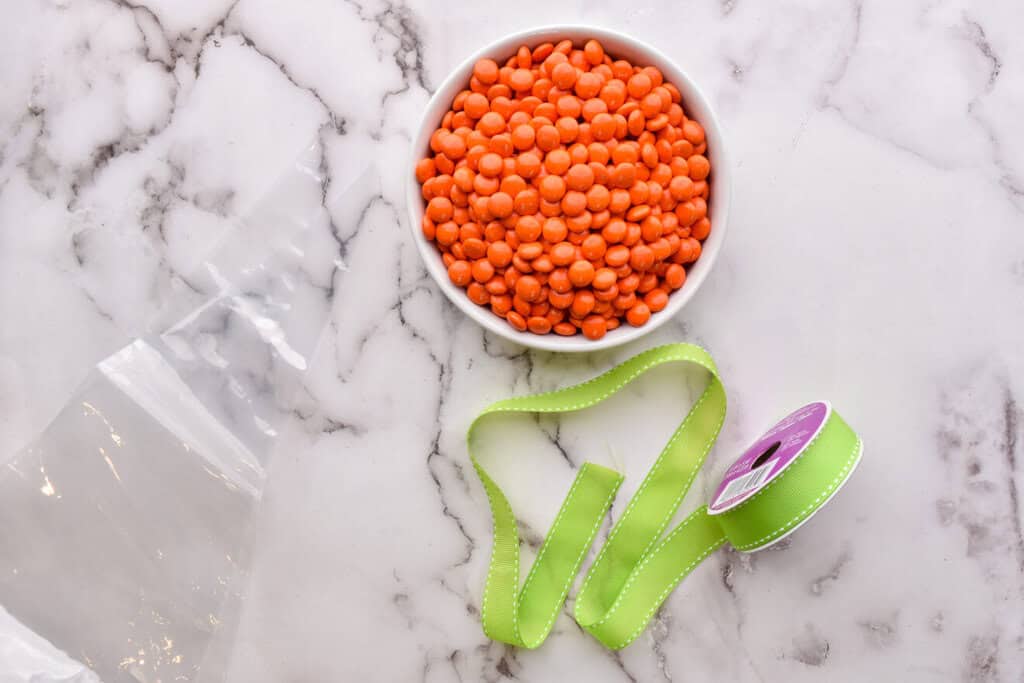 How to make these cute carrot bags….
Fill each bag with Reese's Pieces. Then tie to tops with a green ribbon, trim the ends.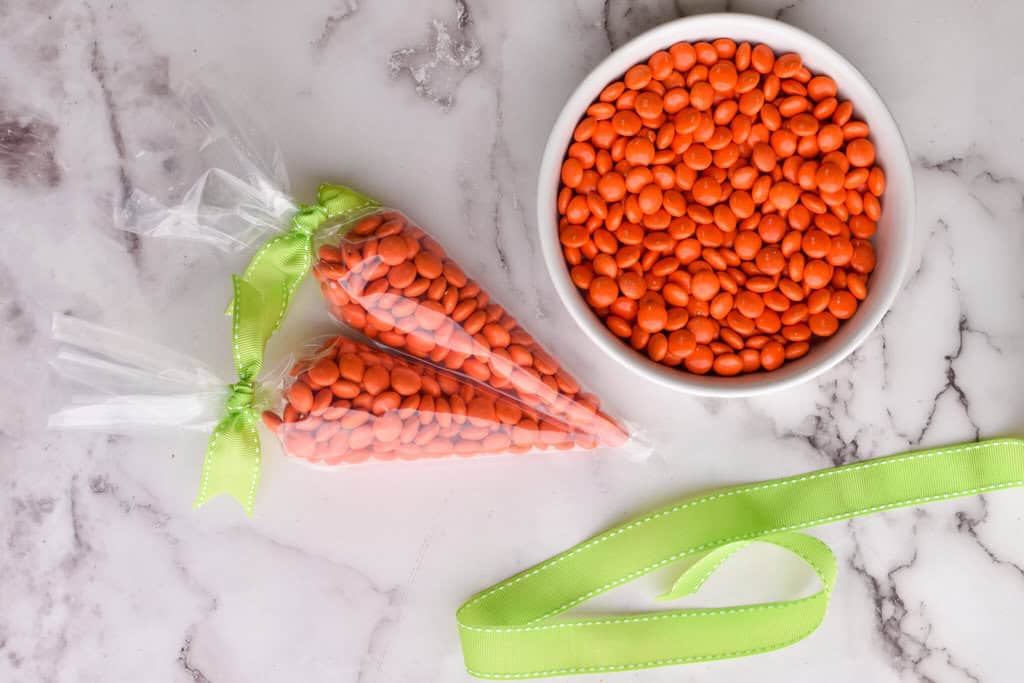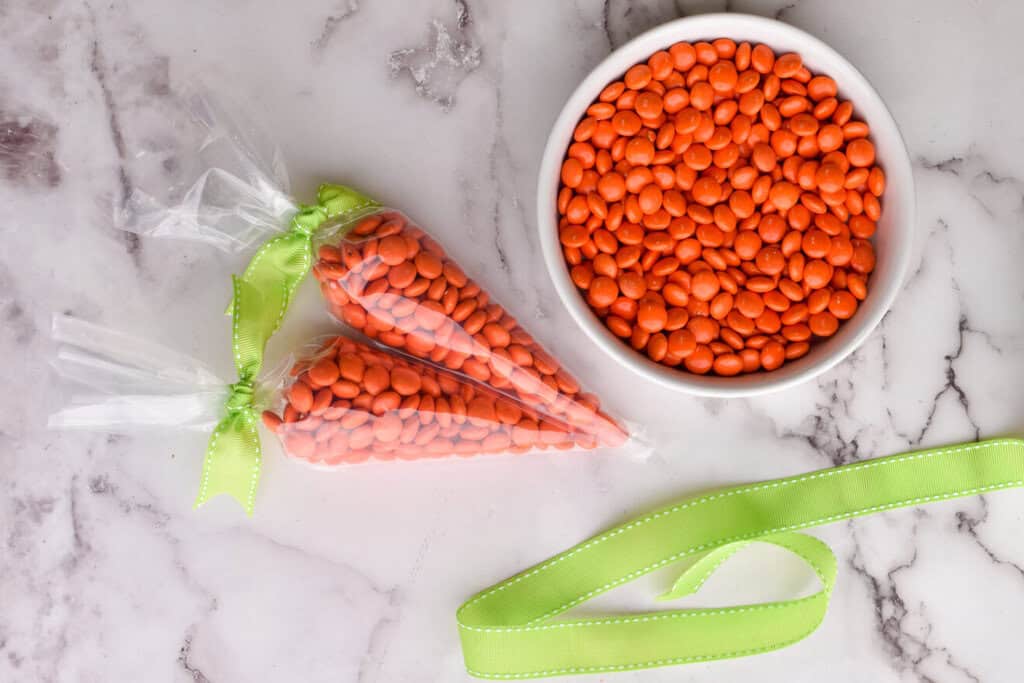 Cut the tops of the bags if they are to long. That is it! Doesn't get any easier than that! Perfect for school or church!
Carrot Bag Tips:
You can tie the ribbon in a bow or simply use a double knot
Cut the ends of the ribbon at an angle or fold it and cut to make a 'V'.
This makes a great gift for friends, family and kids!
More Fun Easter Tips