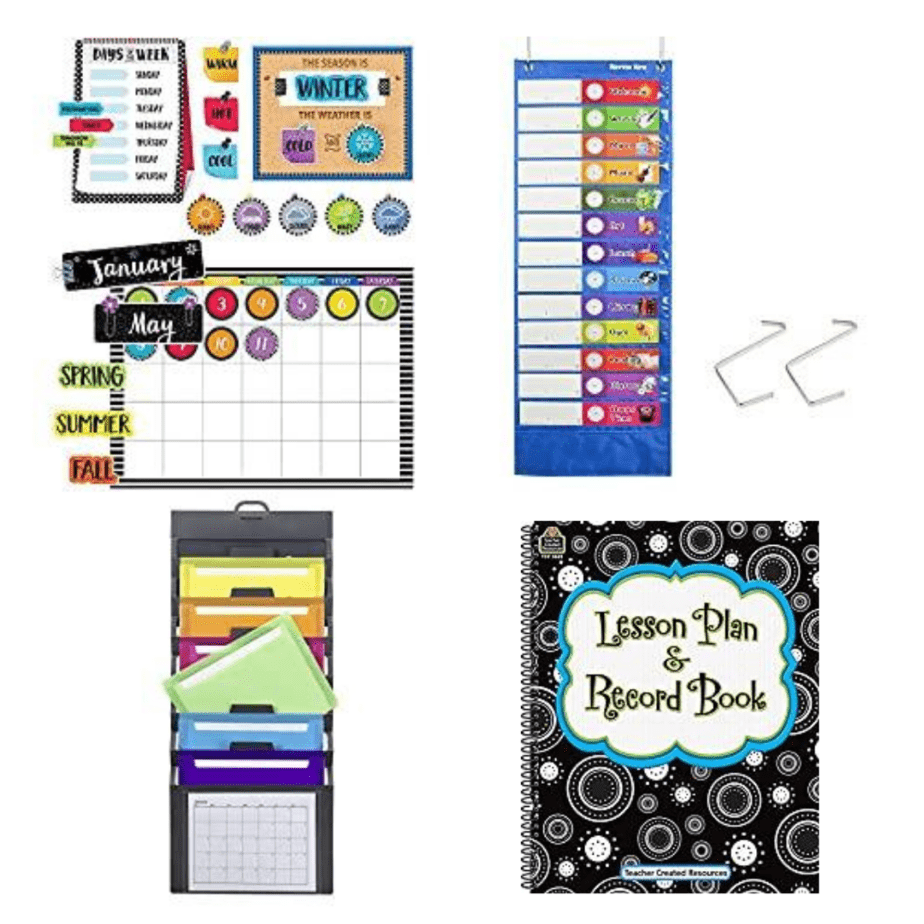 With many parents facing the back to school season in a new way, homeschool has become more popular than previously realized. Whether you're a first-year, second-year, or fifth-year homeschooler and beyond, this list of things to help you homeschool will keep your schooling days running smoothly at home.
Cool Tools to Help You Homeschool
Professional 6-in-1 Laminator Machine
Incorporates the best laminate technology and uses a double roller and lightning-fast warm-up to get you laminating in just a few minutes! Just flip the switch, pop in a sheet, and you'll be on a roll in no time flat!
AmazonBasics D-Ring Binder – 3 Inch, 2-Pack
3-ring binder (2-pack) with 3-inch D-shaped rings; can hold up to 600 sheets of paper.
Smead Cascading Wall Organizer
Reduce desk and office clutter by utilizing often overlooked wall space. Ideal for both office and home organization.
AmazonBasics Wide Ruled Composition Notebook, 100 Sheet, Marble Black, 4-Pack
Composition notebook with 100 sheets of paper (56 gsm weight paper stock; 92% brightness); 4-pack of marble black.
Class Schedule with 26 Cards, 13+1 Pockets. 13 Colored + 13 Blank Double-Sided Reusable Cards
Deluxe 26 Scheduling Cards: 13 delightful double-sided subject cards plus 13 blank cards. Made from premium cardboard with dry-erase film, easy wipe off, and reusable. Meet all your free-will scheduling needs and eco-friendly.
SimpleHouseware Mesh Desk Organizer with Sliding Drawer
Two side load letter trays, and a tray with a 3 compartment Drawer. Upright section has five 2″ Compartments.
Crazy Circles Lesson Plan & Record Book
Create lesson plans and record Attendance and grades for 40 weeks of school. Perforated pages allow one list of students' names to be used across several pages of records.
Bostitch Office HP12 3 Hole Punch, 12 Sheet Capacity
Boasting a durable, all-metal design, this three-hole punch can stand up to the toughest tasks and provide reliable performance for years to come.
Creative Teaching Press Bold & Bright Calendar Set Bulletin Board
67-piece set contains a calendar chart, 12-month headlines, 31 pre-numbered calendar days, and 4 blank calendar days, a days-of-the-week chart, seasons and weather chart, and coordinating labels.
Learning Resources Create-a-Space Storage Center
All-in-one storage center features all the space you need to keep your homeschool classroom clutter-free.