The Pinwheel Sandwich, is a classic favorite among kids and adults alike. Packed with tasty ingredients like meat and cheese, this scrumptious snack can be made in a variety of ways to ensure everyone will enjoy it. Whether you're looking for an easy make-ahead party appetizers, lunch options, or after-school snack, the Pinwheel Sandwich is a great choice.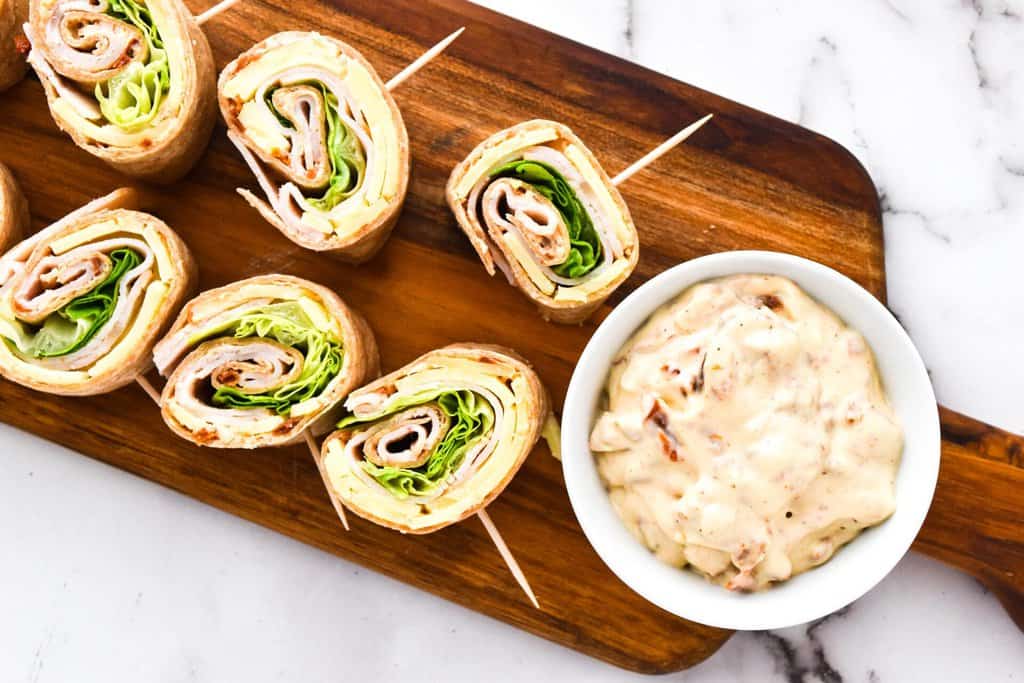 Pinwheel sandwiches are a great easy meal to make for any occasion. They can be filled with almost anything and come together quickly, making them the perfect finger food. From classic ham and cheese to more creative combinations like BLT & avocado or chicken pesto, there's something for everyone!
We have rounded up some easy and unique pinwheel recipes that will have you drooling in no time.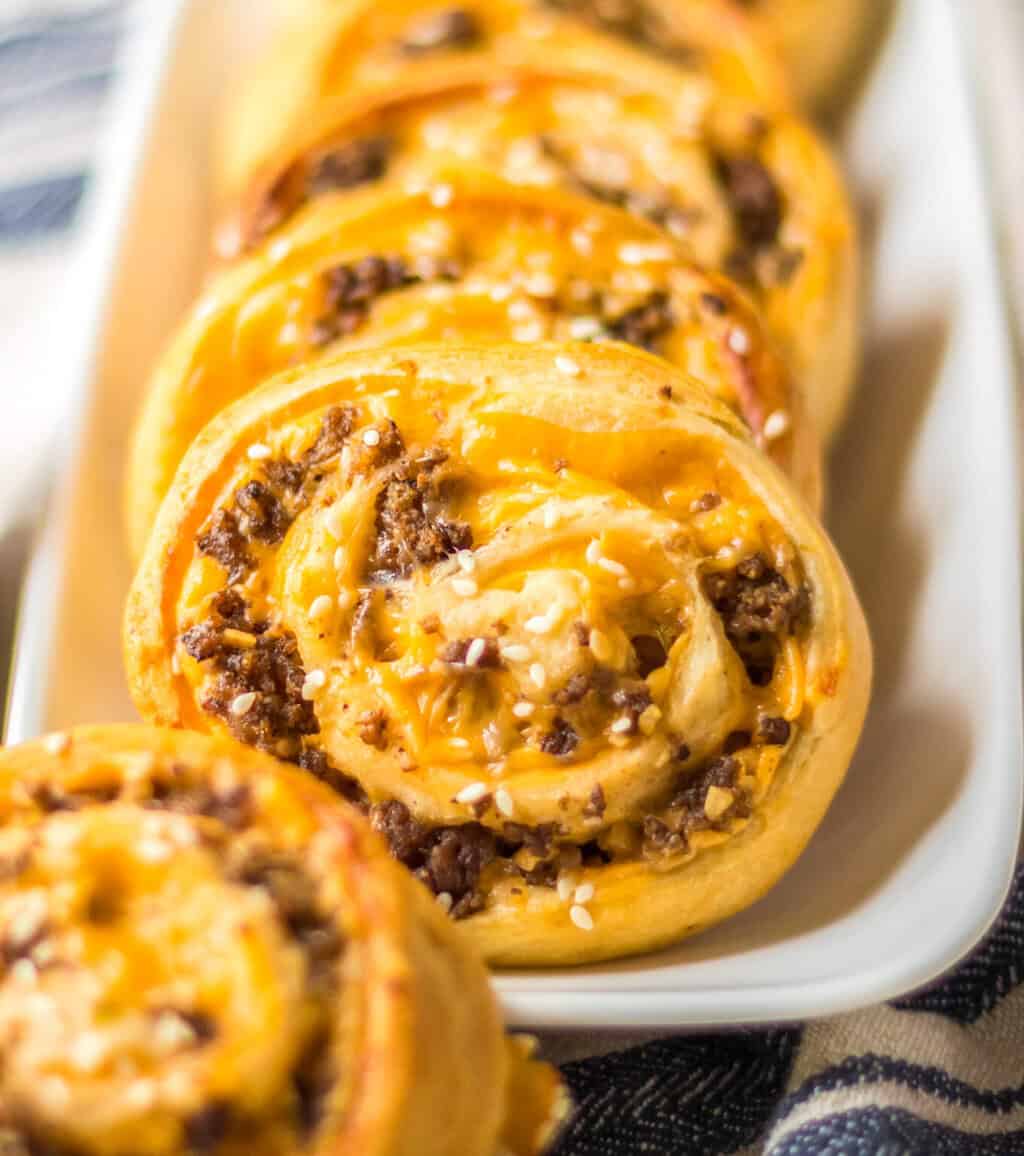 Big Mac Pinwheels
Big Mac Pinwheels or Beef Roll Ups are crowd-pleasing appetizers that are very easy to make! The tasty rolls are perfect for Super Bowl parties, gatherings and potlucks.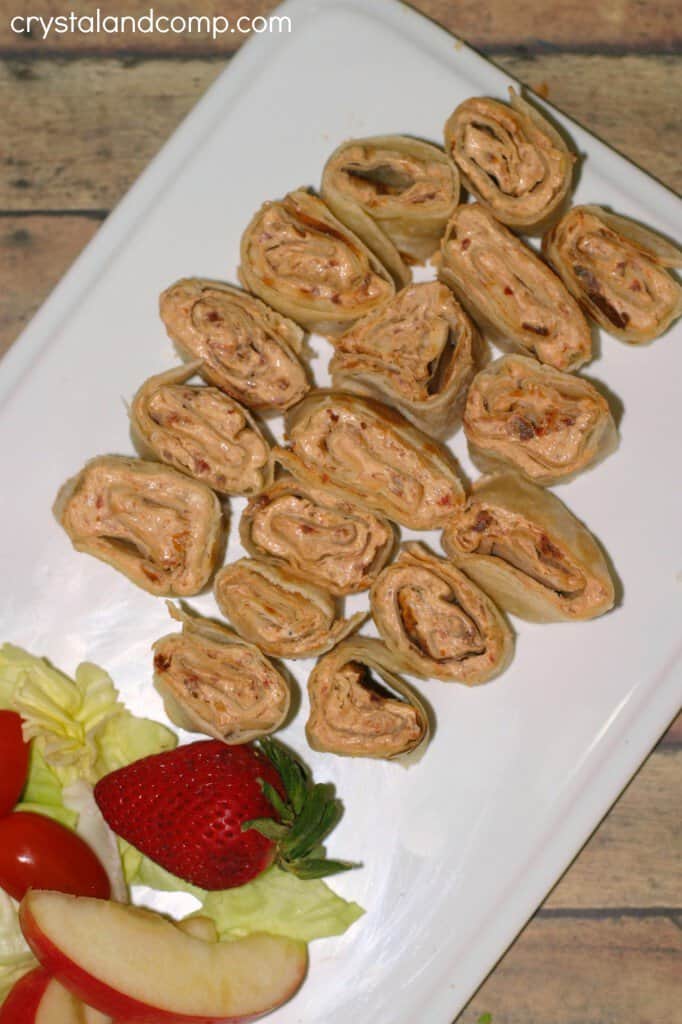 Basil Sun-Dried Tomato Pinwheels
With the weather getting warmer outside this appetizer is perfect for a summer party. You could certainly also eat them as a snack or a light afternoon lunch.
More fun recipes to try: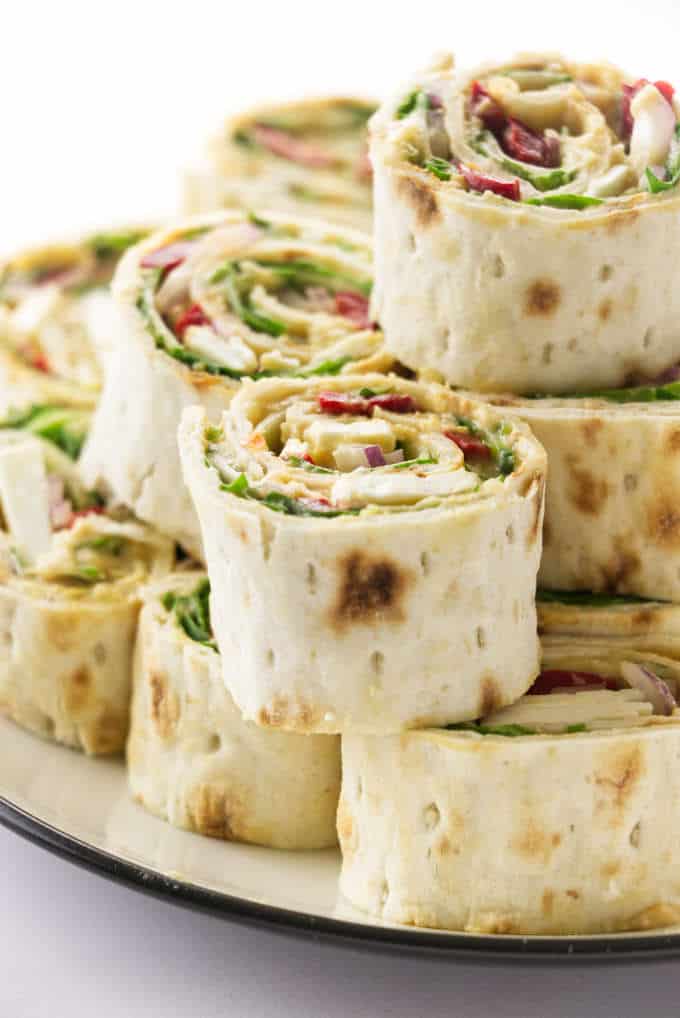 Mediterranean Pinwheels
Mediterranean Pinwheels make a delicious finger food and easy party appetizer! These Mediterranean-inspired snacks feature healthy ingredients like creamy hummus and crunchy vegetables. They're easy to assemble roll up into a healthy pinwheel sandwich.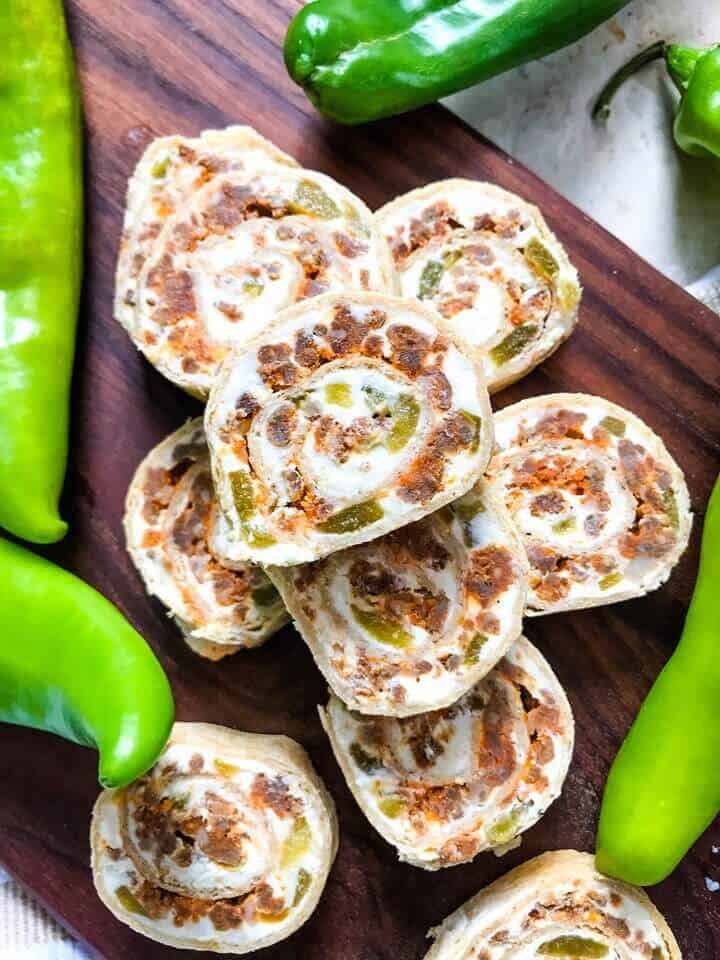 Hatch Green Chile Chorizo Pinwheels
Full of Mexican flavors, these Hatch Green Chile Chorizo Pinwheels are a quick and easy appetizer recipe!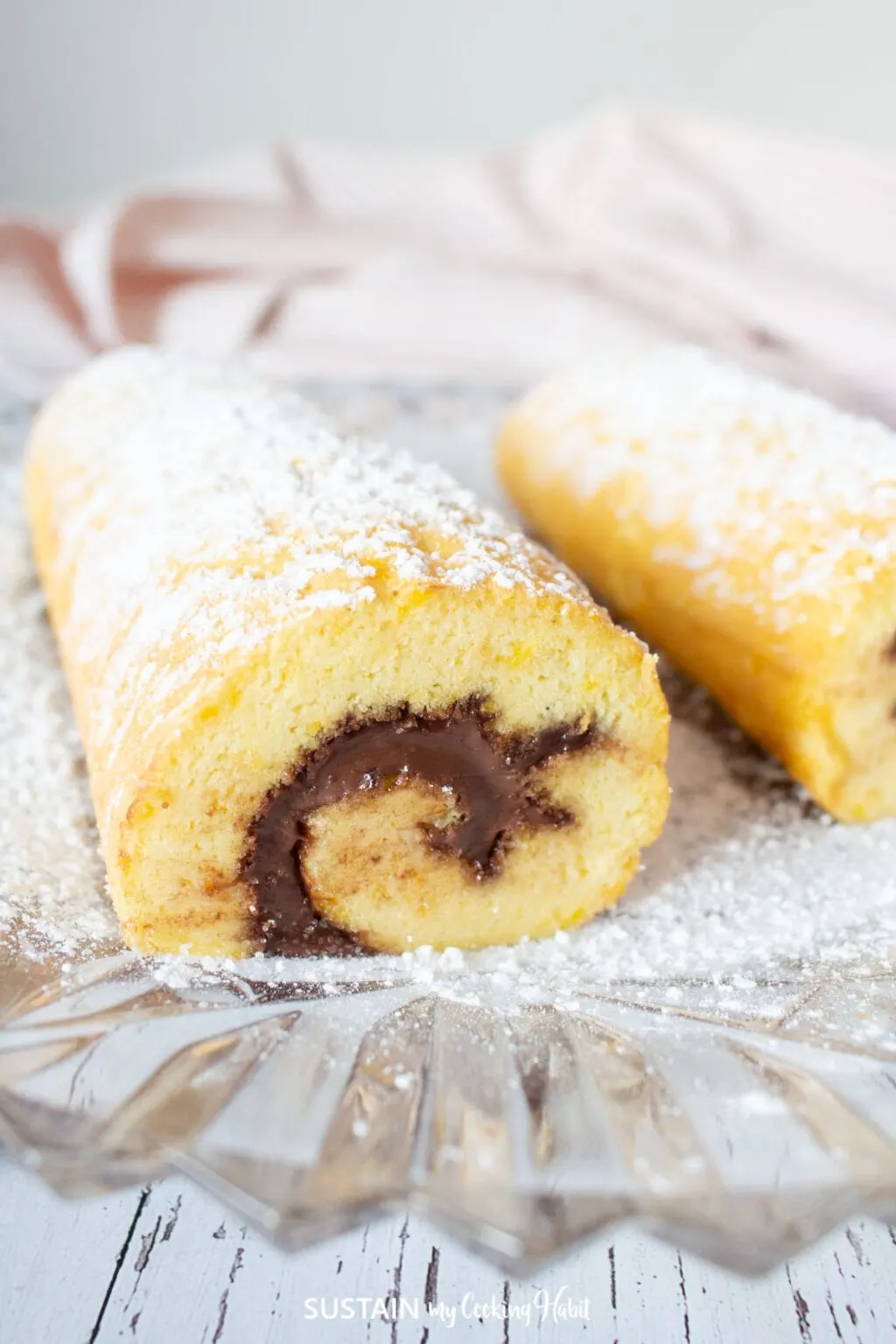 Nutella Swiss Roll Recipe
A delicious and moist sponge cake wrapped tightly into a delicious swiss roll dessert with a smooth and creamy chocolate Nutella spread filling.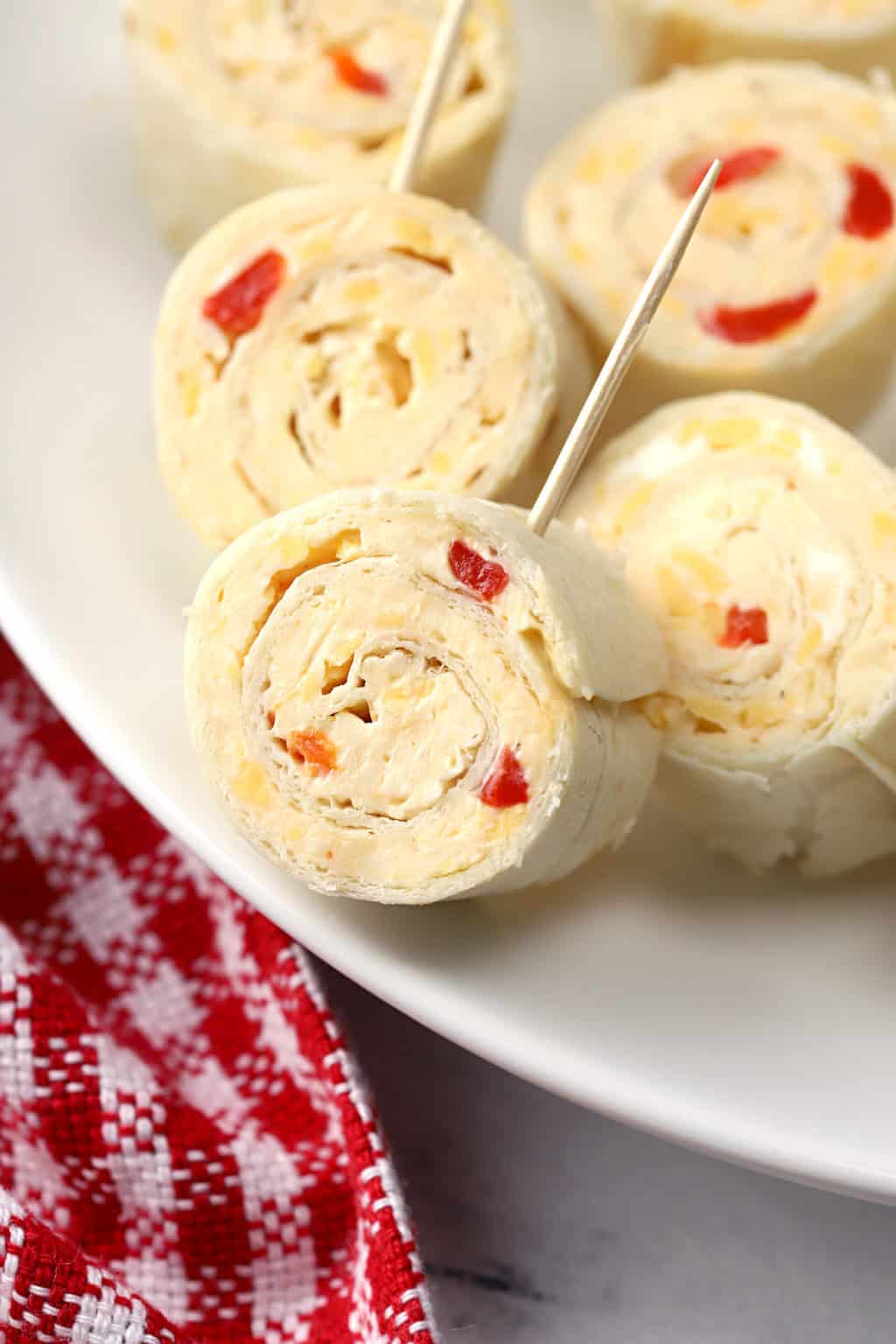 PIMENTO CHEESE PINWHEEL SANDWICHES
Pimento cheese pinwheel sandwiches are the perfect appetizer for your next tailgating party. Creamy homemade pimento cheese is rolled up into flour tortillas and sliced into single serve bites.
Fun Holiday Recipes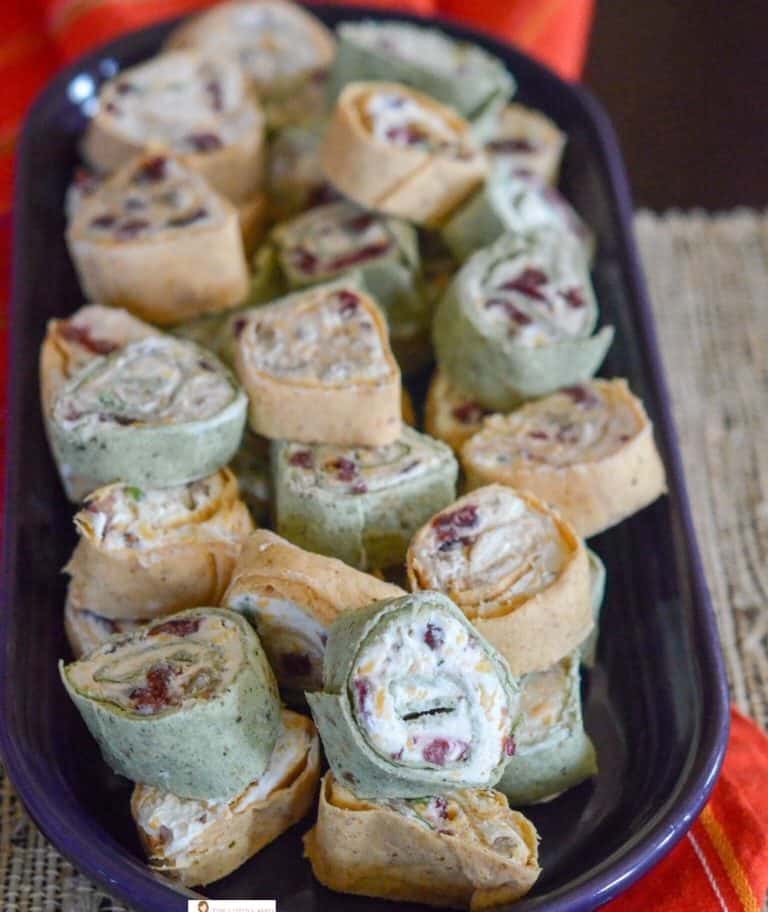 CRANBERRY CREAM CHEESE PINWHEELS
These cranberry cream cheese pinwheels are on repeat for us this holiday season. Tortilla roll ups with cranberries and cream cheese with a lovely dose of shredded cheddar, chopped pecans and green onion? What's not to repeat? This is the cranberry cream cheese appetizer you have been looking for!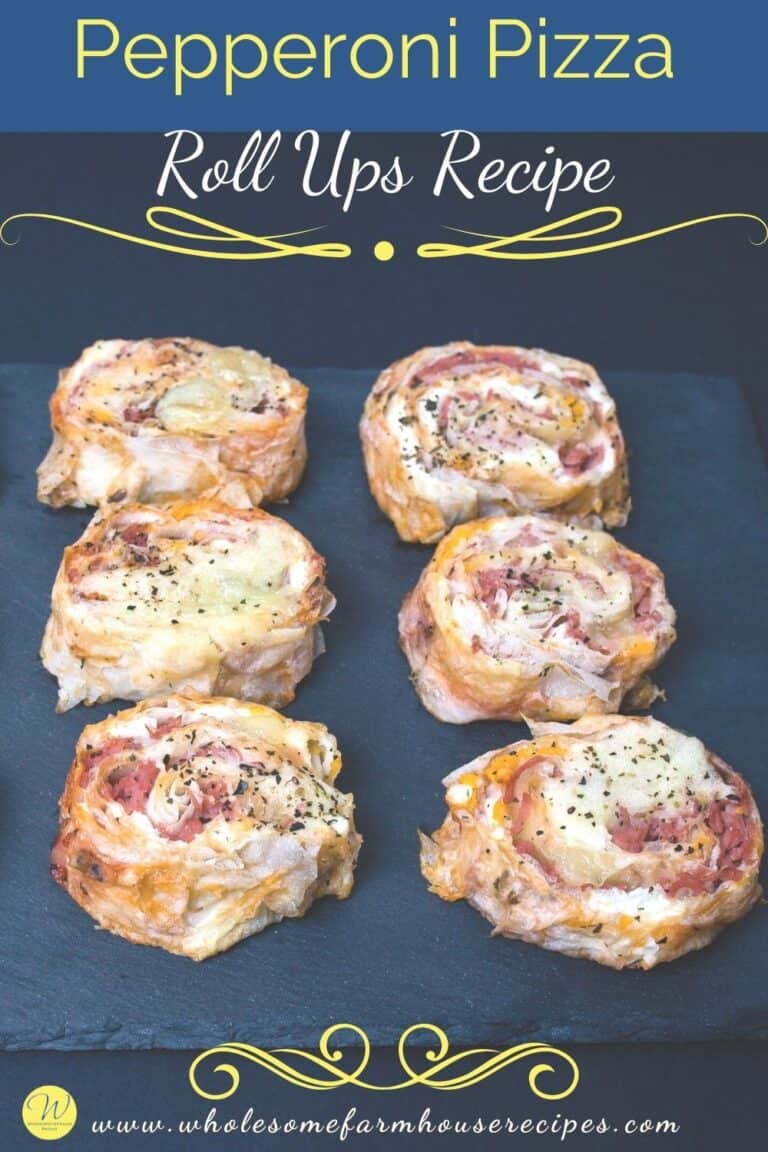 Pepperoni Pizza Roll Ups Recipe
This delicious Pepperoni Pizza Roll Ups recipe is easy, fun to make and guaranteed to delight even the pickiest palate. With classic pizza flavors kids love paired with a unique presentation they'll find exciting; these roll ups are sure to satisfy even the pickiest eaters in your household.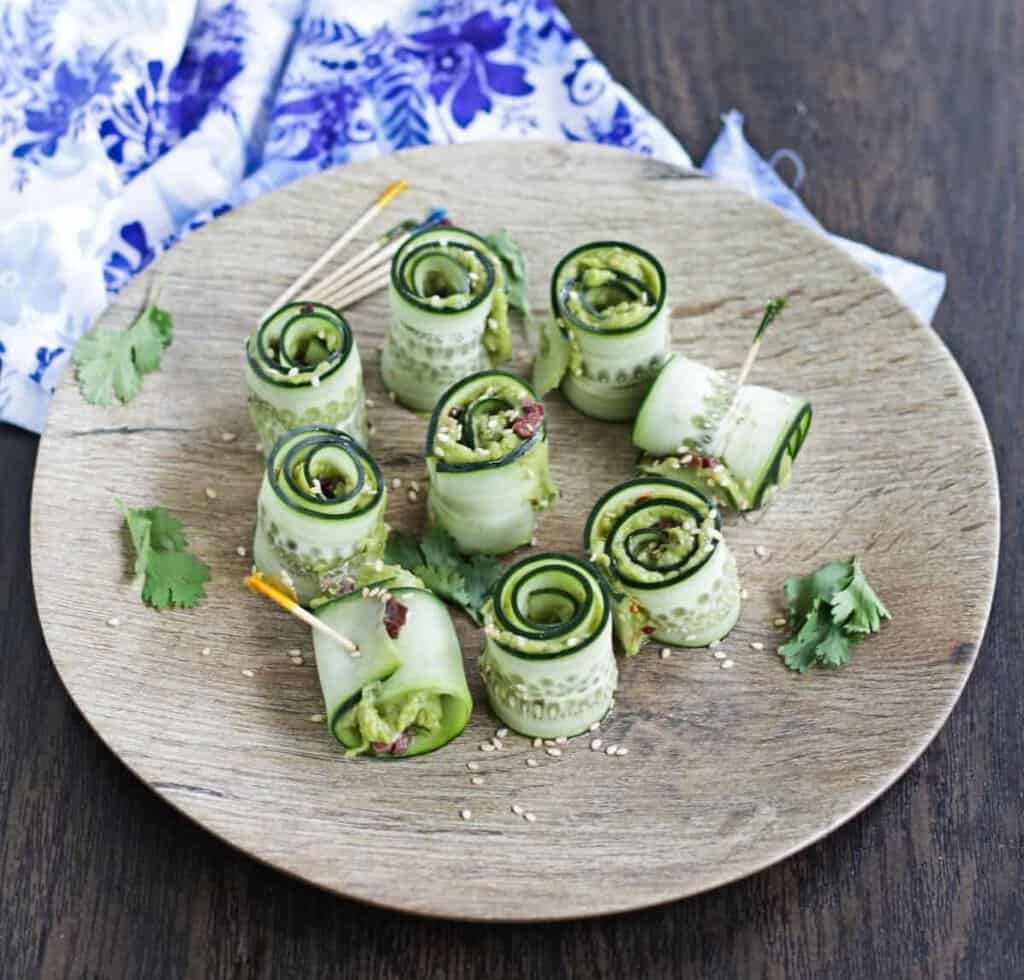 VEGAN CUCUMBER AVOCADO ROLLS
Cucumber Avocado rolls has to be the most easiest and the most delicious appetizer / snack. There is no cooking and it just needs cucumber and avocado predominantly.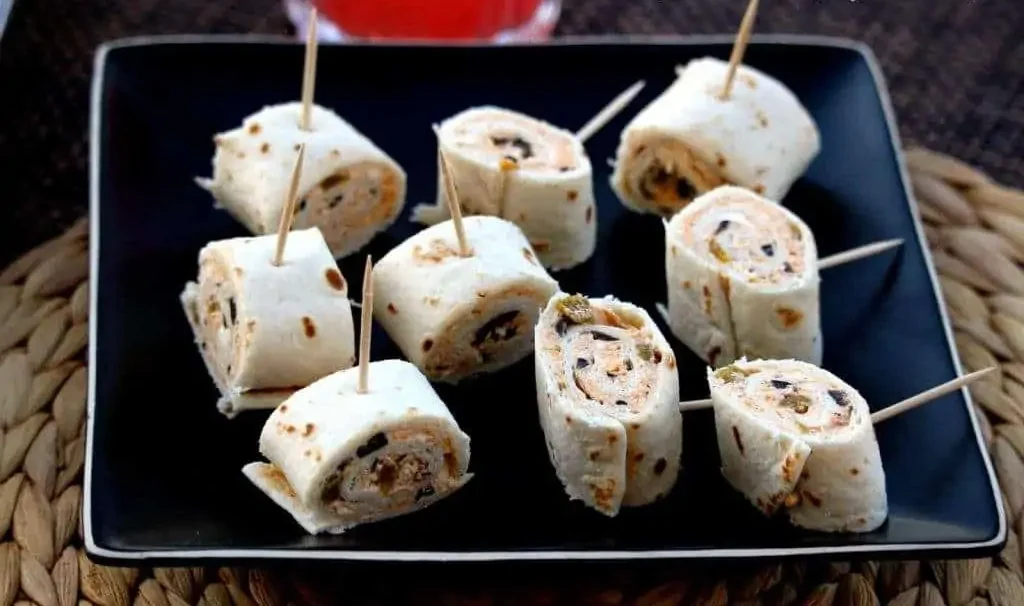 Fiesta Pinwheels – Simple Bite Sized Appetizer
Fiesta Pinwheels is an excellent bite sized appetizer which can be made ahead of time for a party or in large quantity. It takes only 15 minutes to make these tortilla rolls and no cooking is required.
Smoked Salmon Pinwheels
Serve these stylish smoked salmon pinwheels at your next dinner party. They are easy to make and go great with a cheese and cracker platter.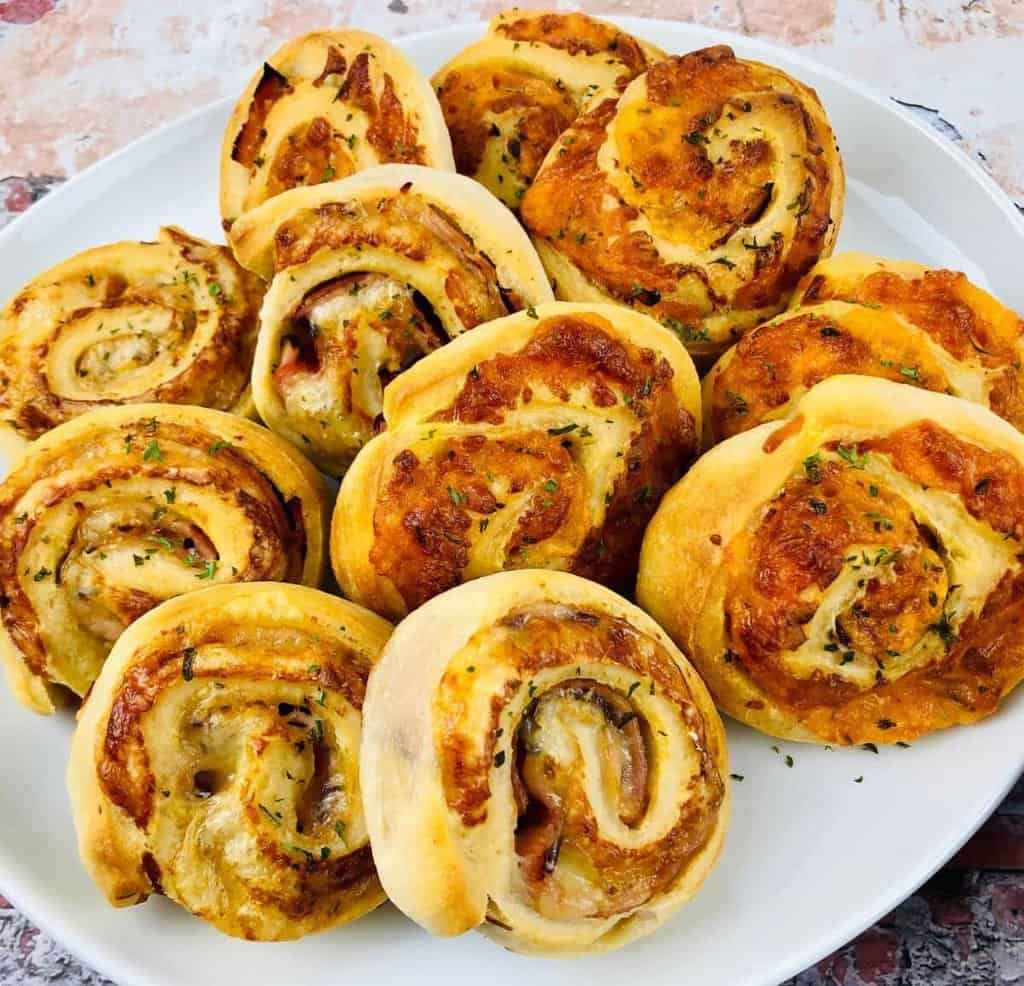 Ham and Cheese Roll-Ups
Ham and Cheese Roll-Ups are so easy to make and are a great appetizer for your next party. These easy ham and cheese pinwheels would even make for a great easy lunch.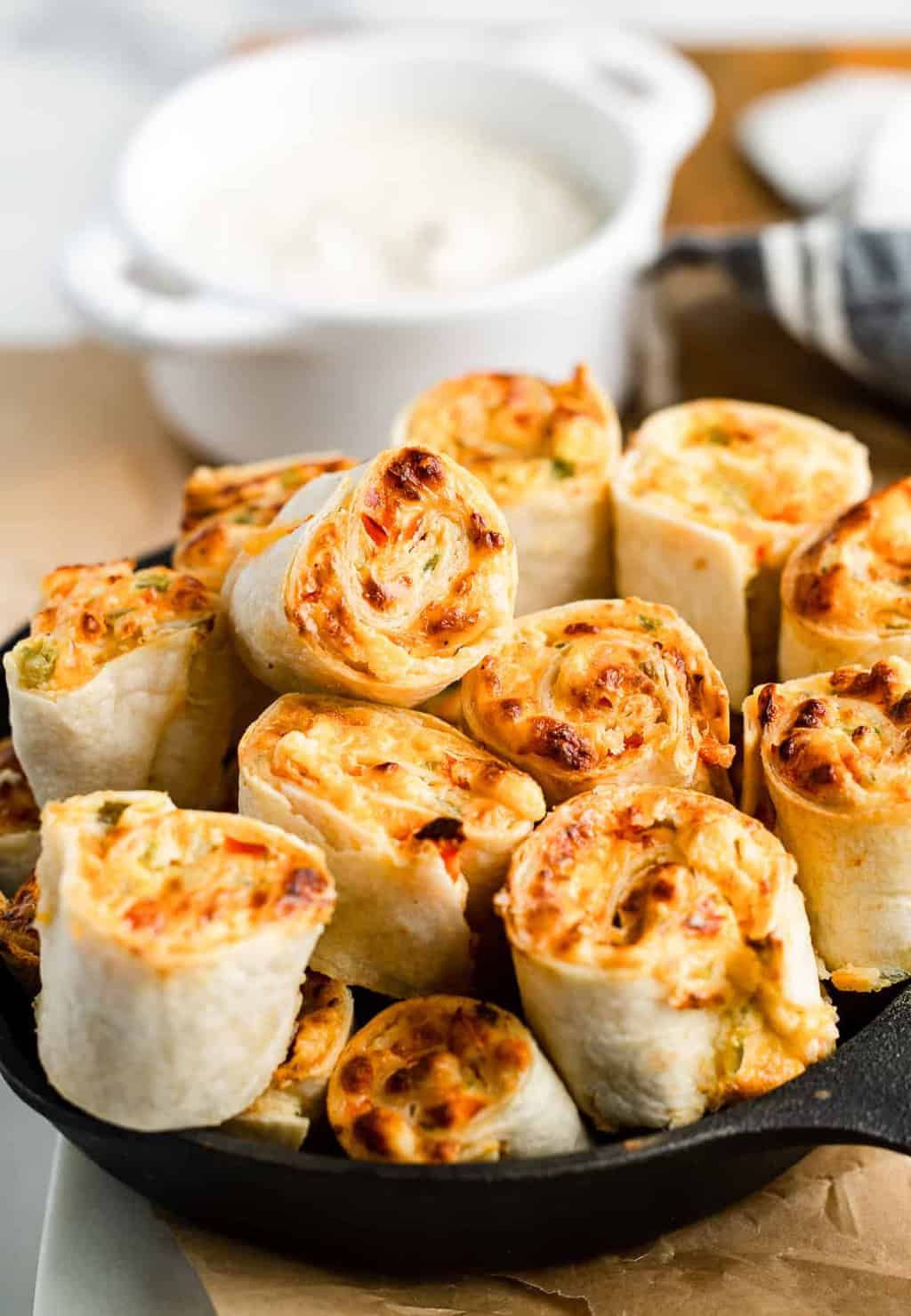 JALAPENO CREAM CHEESE PINWHEELS
These jalapeno cream cheese pinwheels are a copycat of Canadian chain restaurant Montana's delicious appetizer menu item. Soft flour tortillas get stuffed and rolled tight with a savory, cheesy filling packed with briny jalapeños, crisp bell peppers, and crunchy scallions.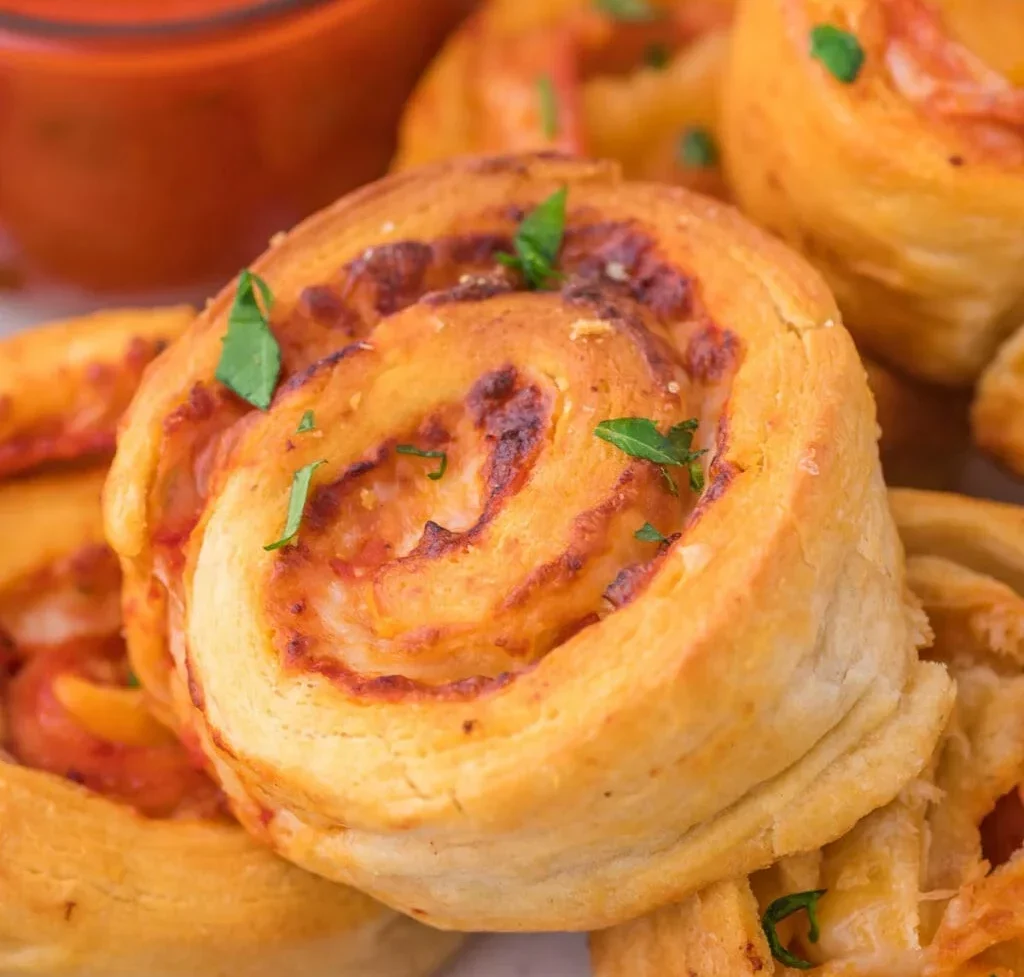 PIZZA PINWHEELS
Pizza Pinwheels are quick and easy to prepare with your favorite pizza toppings, then rolled tight, cut, and cooked until crispy. The perfect finger food for parties, game day gatherings, or serving for snacks.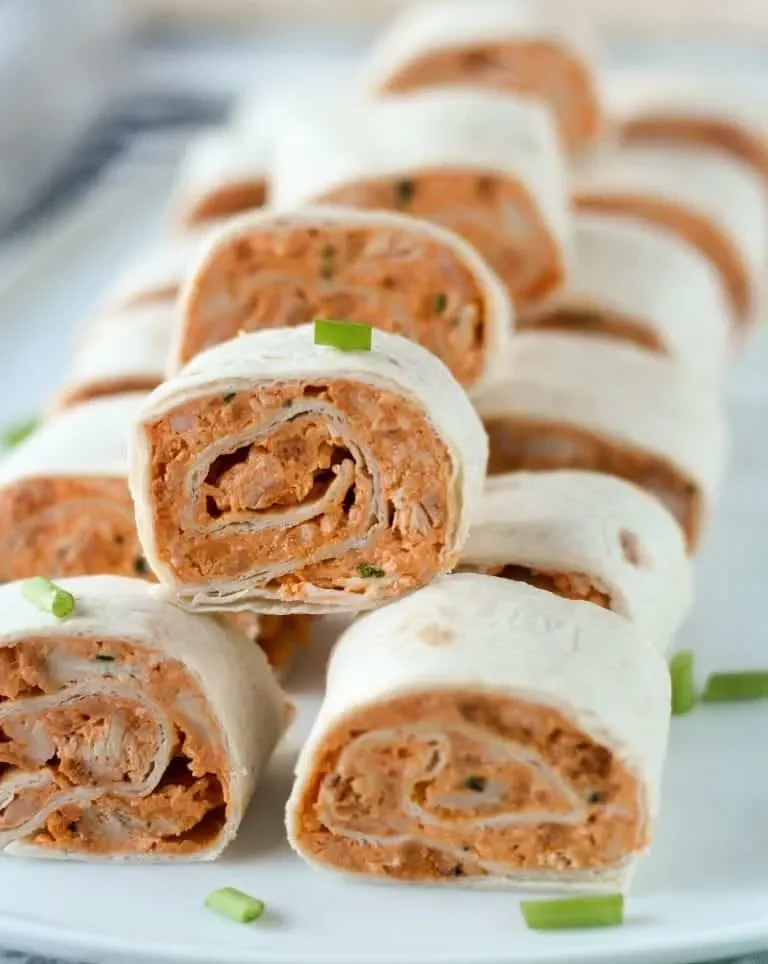 Buffalo Chicken Pinwheels
These Buffalo Chicken Pinwheels are packed with cream cheese, cheddar cheese, buffalo sauce, diced chicken and ranch dressing. These buffalo chicken wraps taste like hot wings!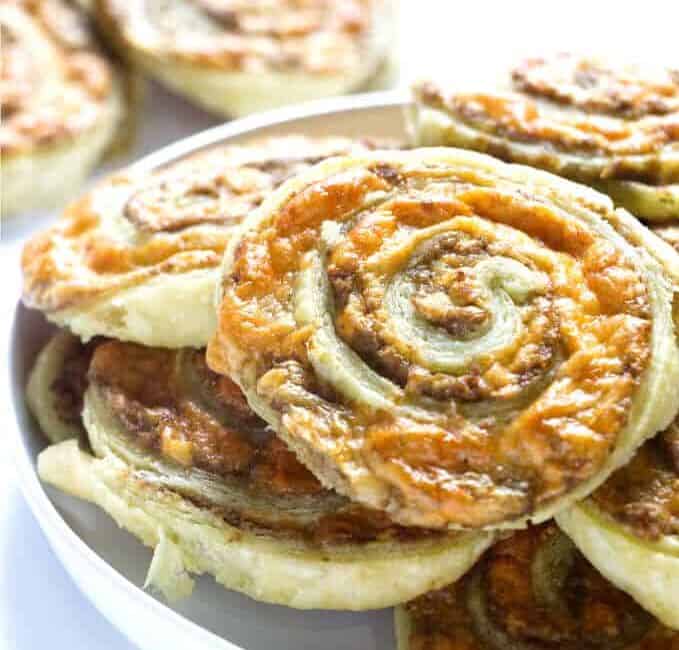 Olive and Cheese Pinwheel Appetizers
This olive and cheese pinwheel appetizer is a great way to start a party. Serve these delightful appetizers with beer or wine while your guests gather before dinner. It is a quick, fuss-free appetizer and it only takes three ingredients.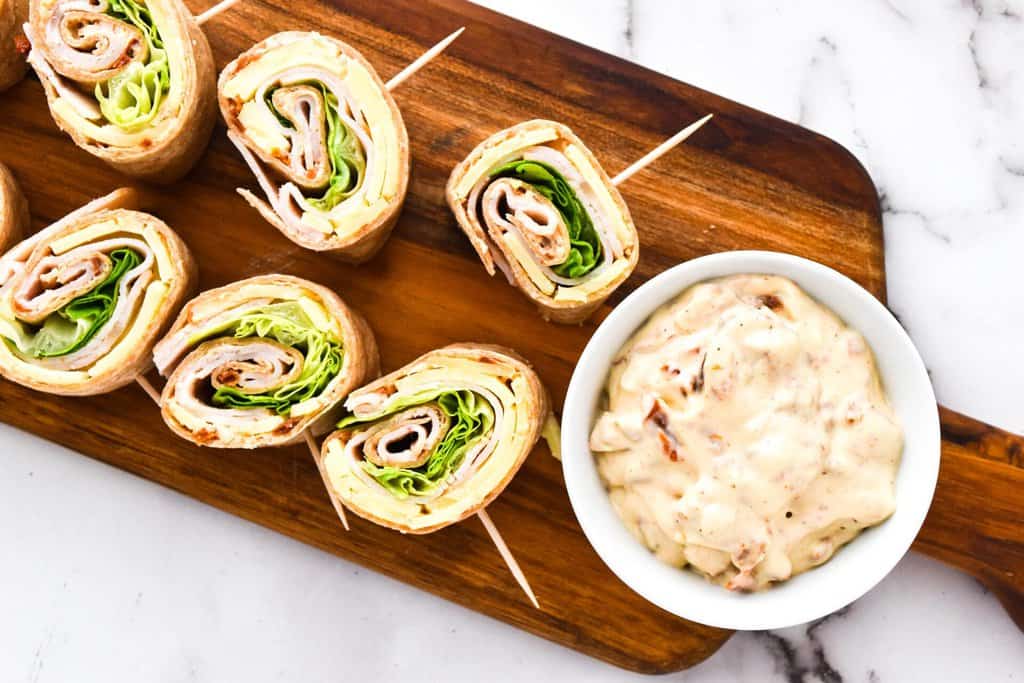 Turkey and Cheese Roll Ups AKA Sundried Tomato Pinwheels
Missing lunchtime inspiration for you and your family? Look no further than these delectable Turkey and Cheese Roll Ups, the perfect handheld snack or meal! Made with only a few simple ingredients, these roll ups are a cinch to prepare – plus they make excellent leftovers too.
Frequently Asked Questions About Pinwheels
The best part about pinwheels is you can make them with just about anything you have on hand. You can use sun-dried tomatoes, sharp cheddar cheese, black olives, red pepper, deli chicken, and more!
Yes, you can make pinwheel sandwiches the night before. To do this, prepare the sandwich ingredients and assemble them as directed in the recipe. Once assembled, wrap tightly in plastic wrap or foil and store in an airtight container in the refrigerator overnight. When ready to serve, unwrap and slice into individual pinwheels
It's simple! Start by spreading the tortilla. Add layers of meat and cheese. Roll up the sandwich tightly and cut it into 1-inch slices. Secure each slice with toothpicks to keep them together.
Pinwheel Sandwiches can be made up to 24 hours ahead of time. To do this, assemble the sandwiches according to the recipe instructions, wrap them tightly in plastic wrap, and store them in the refrigerator until you're ready to bake and serve them. This is a great way to have an easy snack or meal ready when guests arrive!
Yes, it's important to refrigerate the rolled-up sandwiches before cutting them into slices. This will make sure that they hold their shape when baking and also help prevent any ingredients from slipping out. Be sure to wrap the sandwiches tightly in plastic wrap before storing them in the refrigerator.
May seem like a silly questions but it's actually quite important. A sharp, serrated knife is ideal for cutting pinwheels as it will give you a nice clean cut without squashing your ingredients and ruining the pretty design.
Store leftovers in an airtight container or wrap them tightly in plastic wrap until ready to serve. They can also be refrigerated overnight, but make sure to pull them out of the fridge at least 20 minutes before serving so they have time to come to room temperature.