Fantastic Meals That Sound Expensive But Aren't
Want to impress someone with dinner? Whether is is Valentine's Day, an Anniversary, or just dinner with friends, sometimes it is fun to do something special. You think it needs to be expensive but it doesn't, you can create fantastic gourmet sounding meals without spending a fortune. Here are some Fun Meals that Seem/Sound Expensive But Aren't!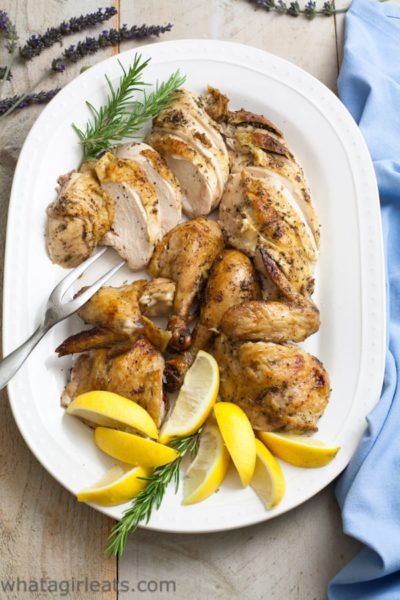 French Roasted Chicken
This roasted chicken sounds like something you
Might get in a French bistro, but is easy and affordable enough to make at home.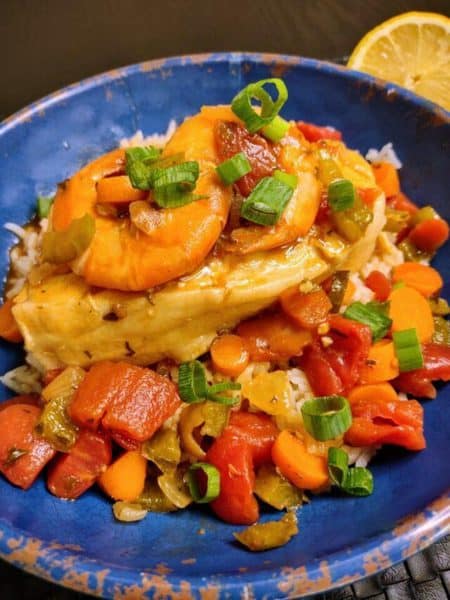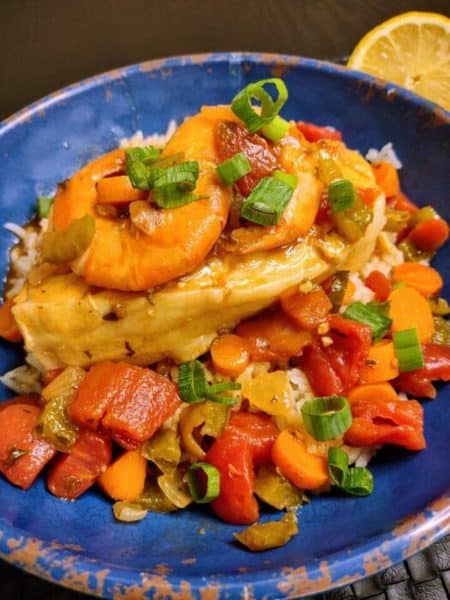 Courtbouillon
Courtbouillon is a traditional Creole, roux-based, poached fish stew served over rice. It's thick and hearty and can be made with several types of fish.

Ricotta Blackberry Stuffed Giant Pasta Shells
This Gnocchi and Asparagus in Cream Sauce feature pillowy gnocchi and sweet, crisp-tender asparagus coated with a rich yet not too heavy cream sauce.
Get the recipe here >>

Meatballs with Chimichurri Sauce
Meatballs with chimichurri sauce sound fancy and expensive, but are actually cheap enough to make for a weeknight dinner or to impress! For less than $2 a serving, you can have this meal at home!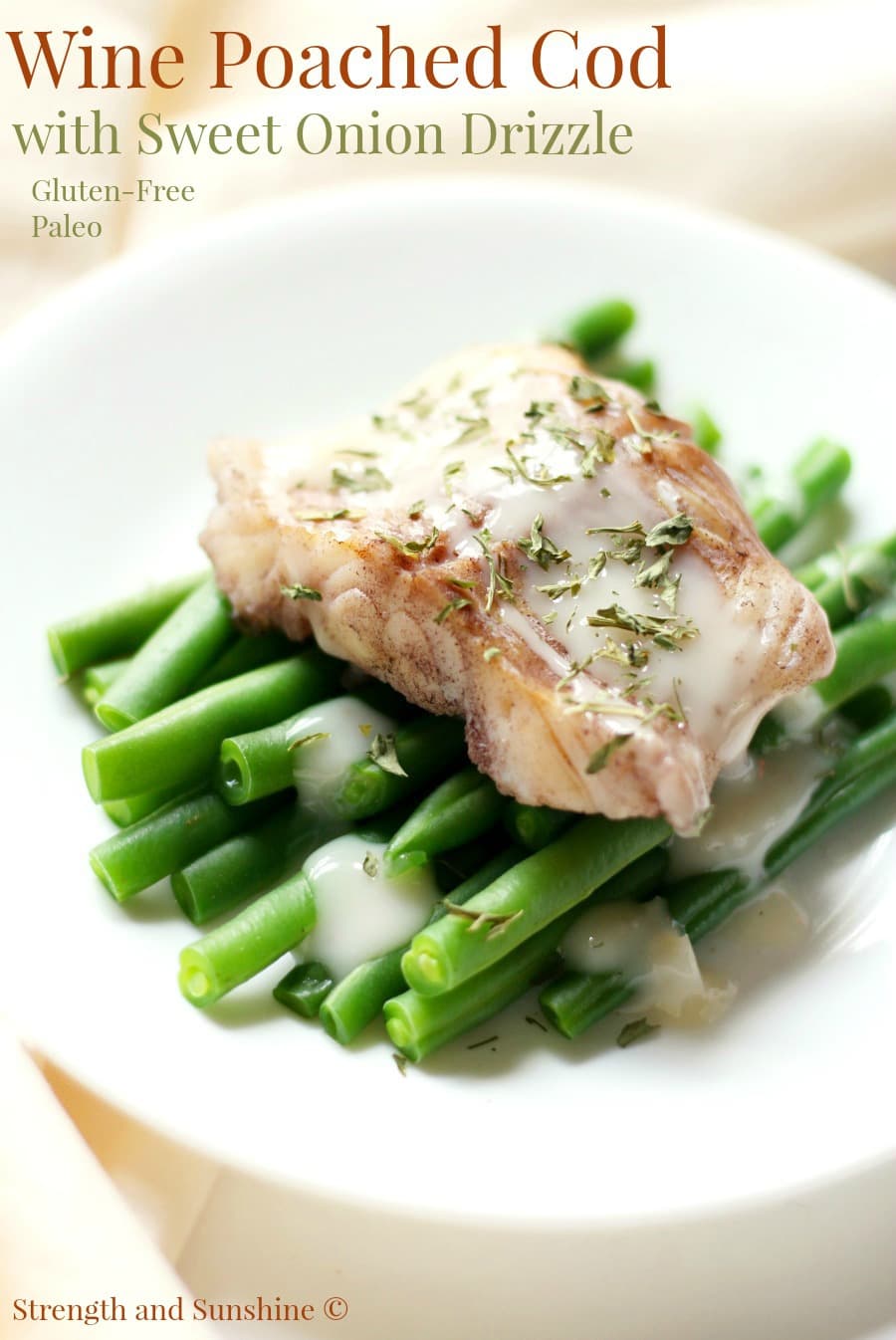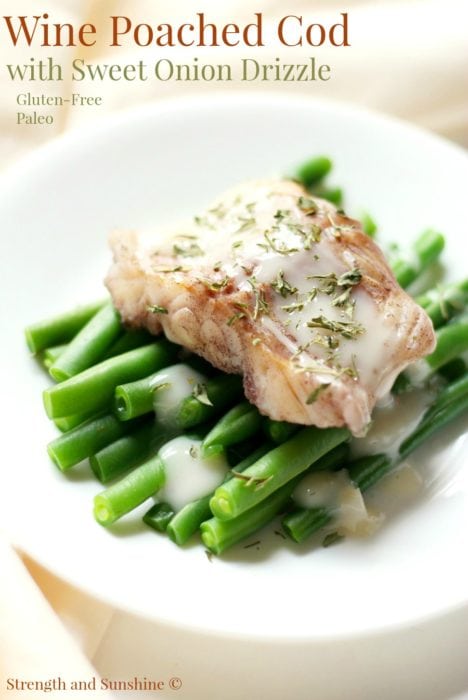 Wine Poached Cod With Sweet Onion Drizzle
Treat yourself to an easy and elegant dinner of Wine Poached Cod with Sweet Onion Drizzle. This recipe is gluten-free, paleo, and perfect for a luxurious date night without all the fuss!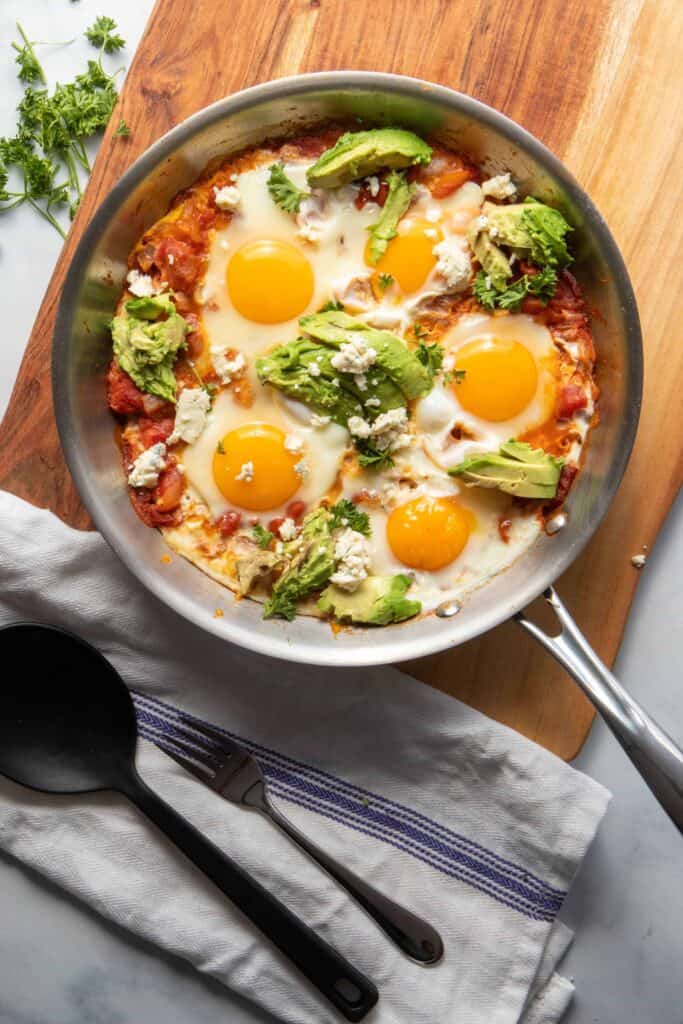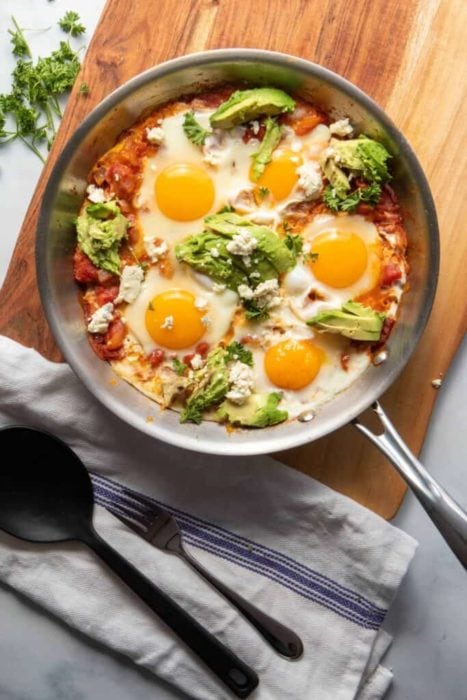 Moroccan Shakshuka
Shakshuka is a Tunisian (or more broadly, North African) dish, with poached eggs in a bed of spicy tomato sauce. Perfect for lazy Sunday brunch! Nothing better than breaking into the yolk of the shakshuka eggs and have it mix into the rich tomato base. Yum.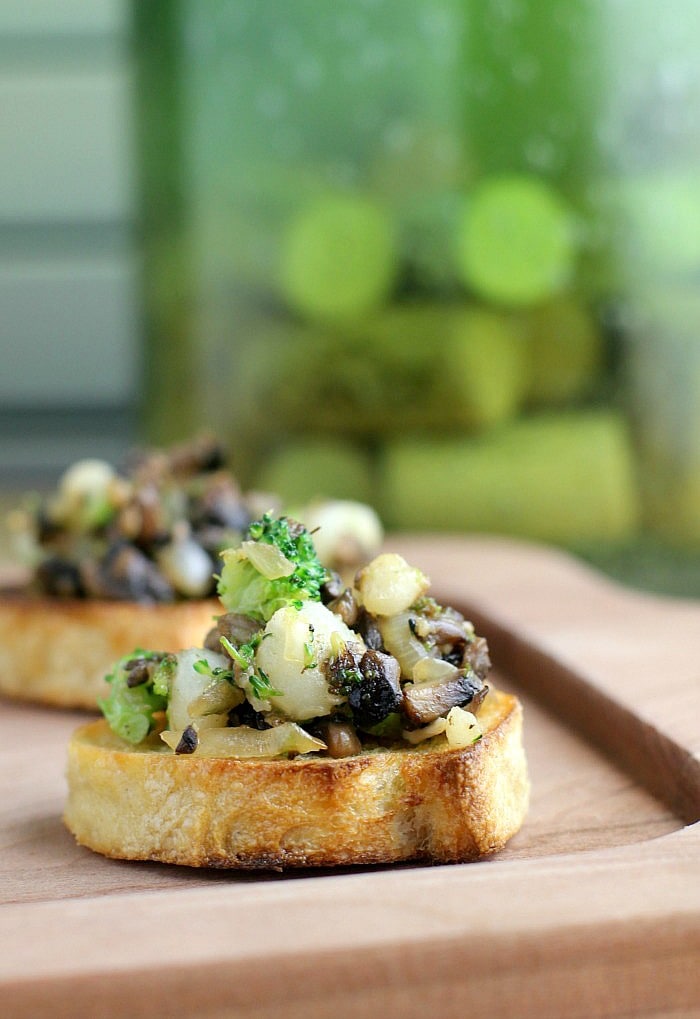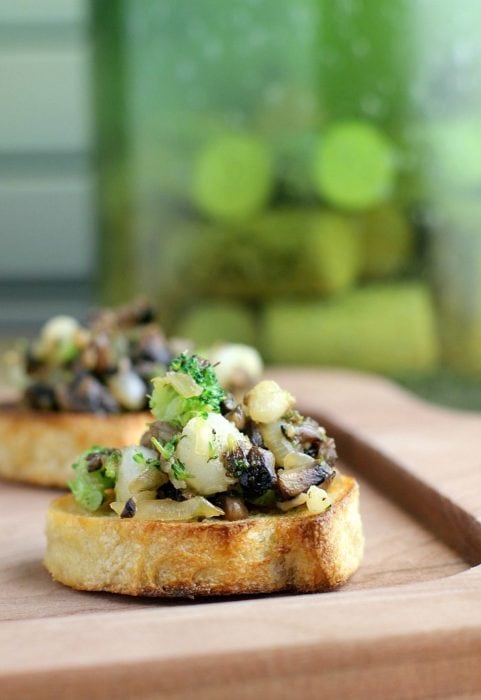 Winter Crostini with Mushroom, Broccoli, and Hominy
This luxurious appetizer, while quick and easy to make with inexpensive ingredients, is sophisticated and divine with mushrooms, broccoli, and hominy kernels, cooked in wine, garlic, and butter. Piled on crusty crostini toast, this Winter Crostini with Mushrooms, Broccoli, and Hominy recipe is the perfect touch to add to any holiday spread.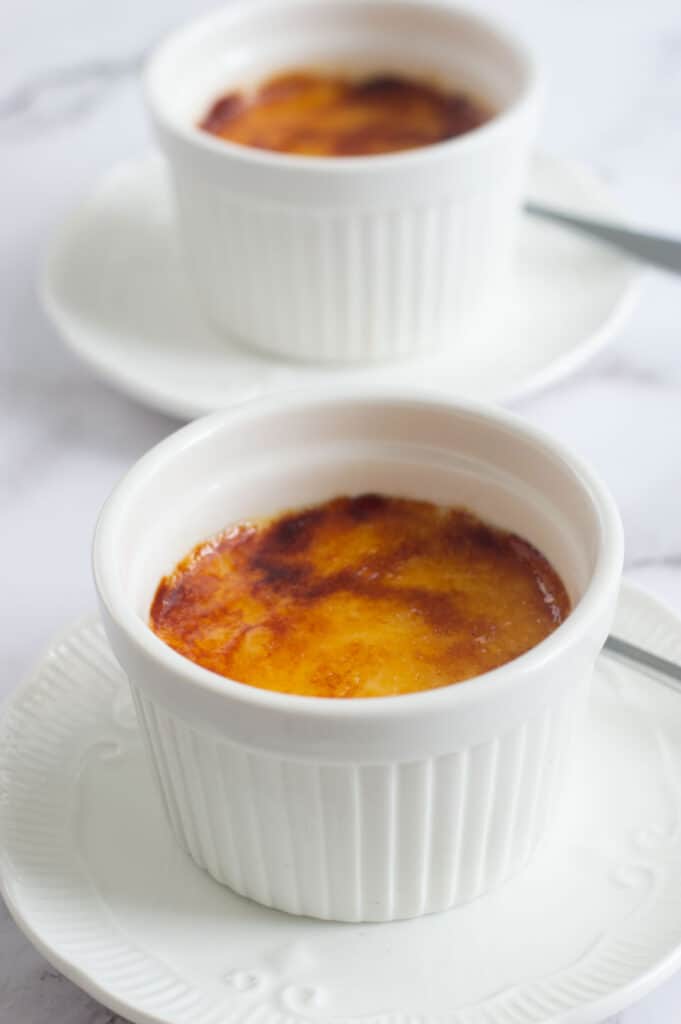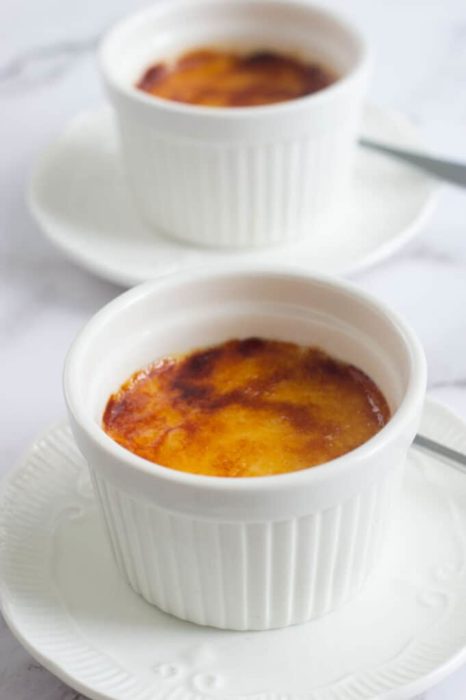 Crème Brûlée
Try this deliciously rich and creamy crème brûlée. It's surprisingly simple to make and uses just 4 ingredients. It's perfect to make ahead of time for an impressive and luxurious dessert. One of my favorites!
Oven Roasted Bruschetta Salmon
This Oven Roasted Bruschetta Salmon recipe is simple and delicious, with a whole salmon side cooked on a sheet pan to perfection and topped with bruschetta, made with fresh summer tomatoes, fresh herbs, and plenty of garlic. Best of all, it's Whole30, Paleo, Low Carb AND Gluten Free!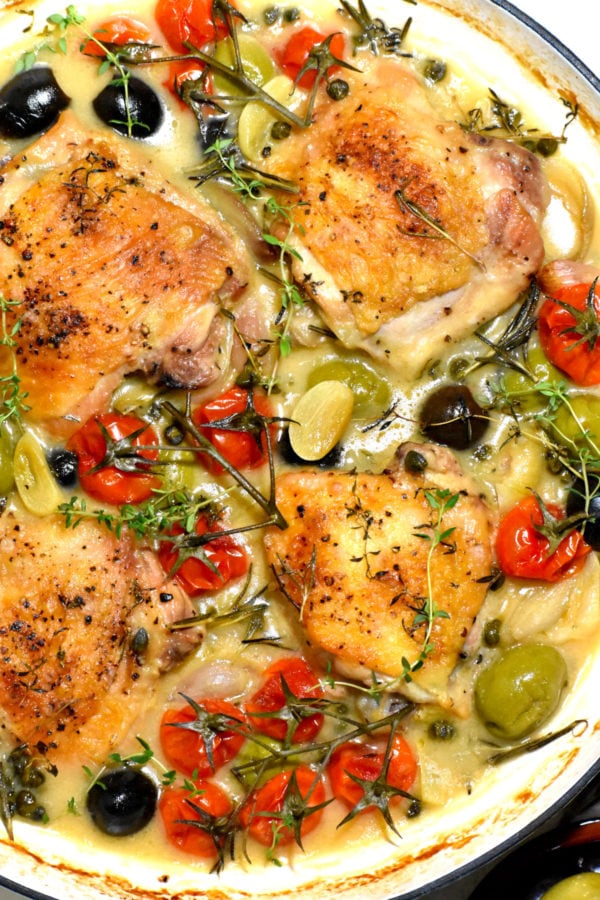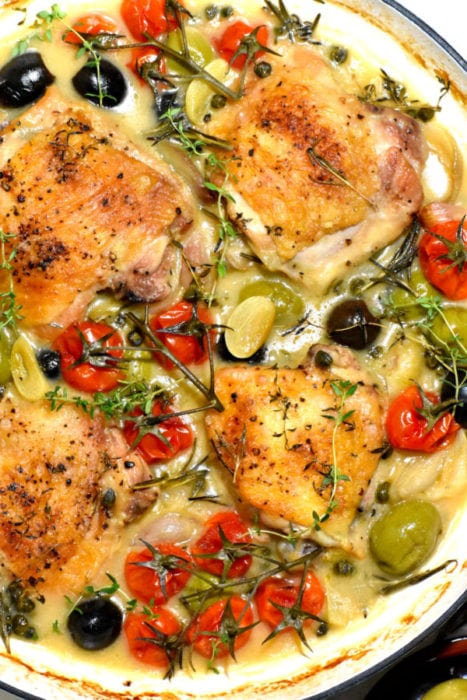 Chicken Provençal (Poulet à la Provençal)
This French classic sounds so fancy that your family will think you've gone gourmet. Yet it's made from humble ingredients and only takes a few minutes of your time.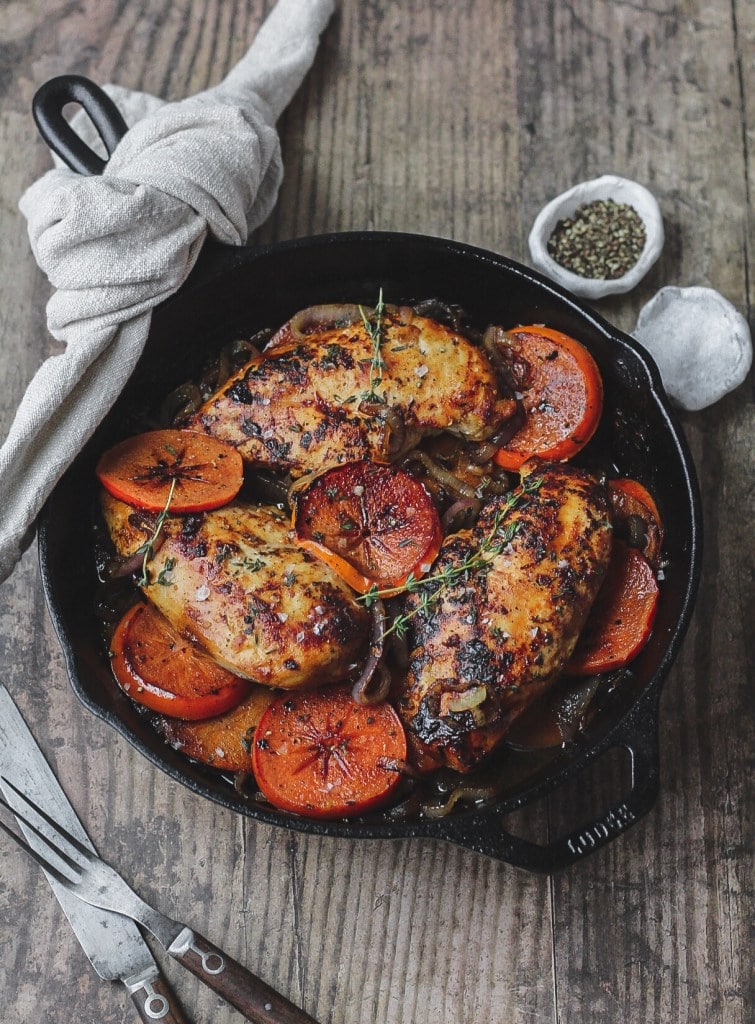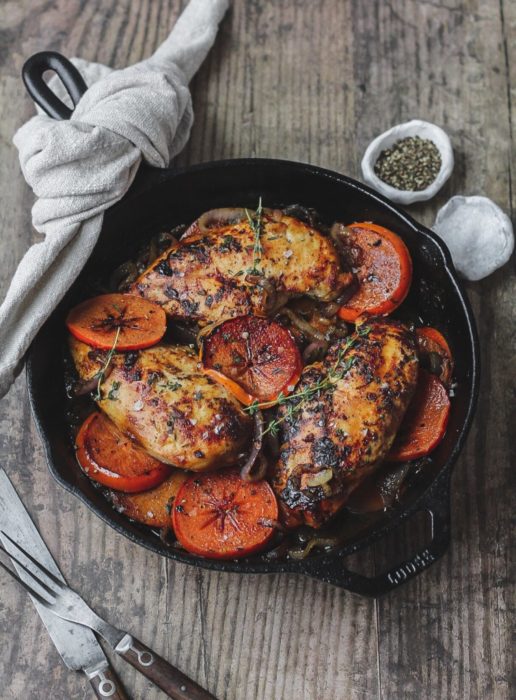 Harissa and Persimmon Chicken
This spicy harissa and persimmon chicken is a little sweet, a little spicy, and packed with flavor! It's the perfect one-skillet winter meal!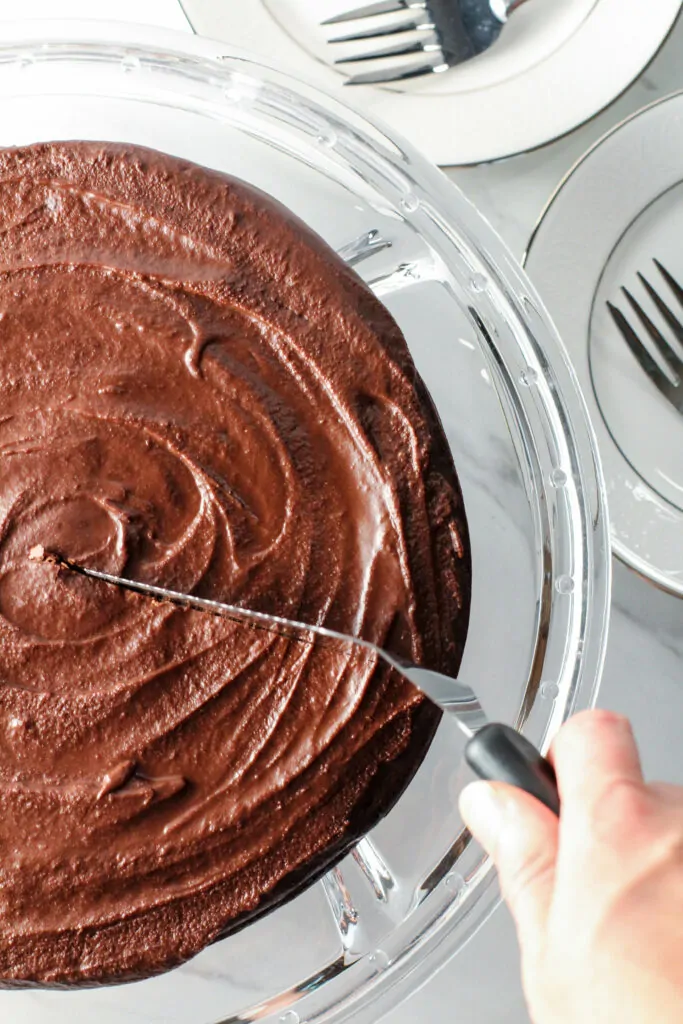 Red Velvet Torte
If you are looking for an elegant dessert to serve for Valentine's Day, Christmas, or another event, make this decadent red velvet torte!