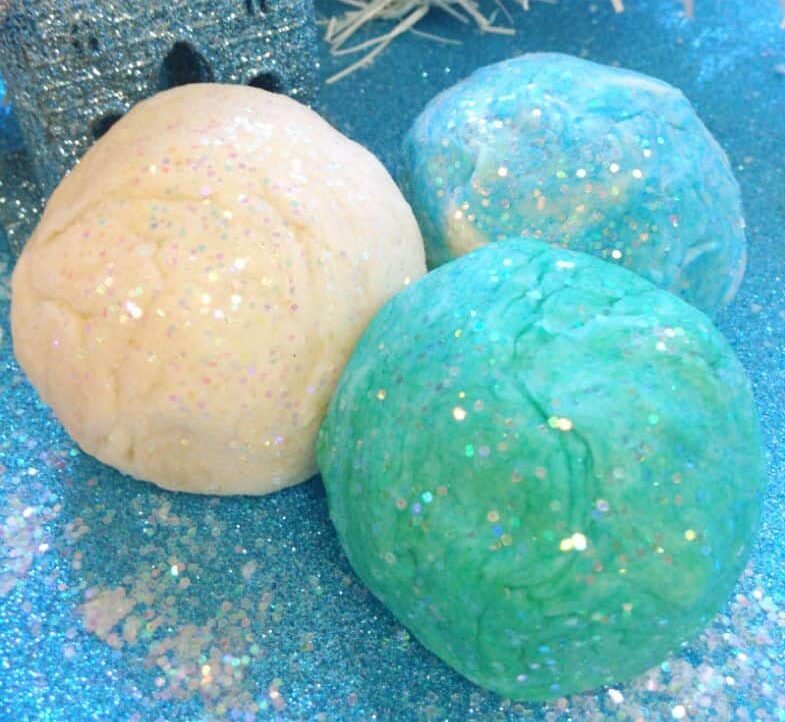 If you love the characters of Disney's hit movie Frozen, you will love this Frozen inspired character play dough!
Each piece of play dough represents one of your favorite characters, including Elsa, Anna, and of course, Olaf! Take a look below at how you can craft your own Frozen inspired character play dough, so you can really get in the spirit of all things Frozen!
Here are the supplies you will need:
1 cup boiling water
Blue and green food coloring
2 tablespoons of glitter (white, silver, and blue are perfect for this craft!)
1 cup of all purpose flour
¼ cup of salt
1 ½ tablespoons of cream of tartar
1 tablespoon of vegetable oil
Mixing bowls
Spoons
Directions:
1. Bring 1 cup of water to a boil. You can do this on the stove top or microwave.
2. Mix the salt, flour, and cream of tartar in a bowl. Add in the oil as well as the boiling water while you stir well.
3. If your dough is too sticky, add in a sprinkle of flour and continue to stir. You can continue adding a little flour at a time until the dough takes on a dryer texture.
4. Your Frozen inspired character play dough can now be colored using your food coloring. We used a few drops of blue to create the Elsa dough, a few drops of blue and green to create Anna dough, and we used plain white dough with some glitter added for the Olaf dough. Simply add your drops of coloring and knead well.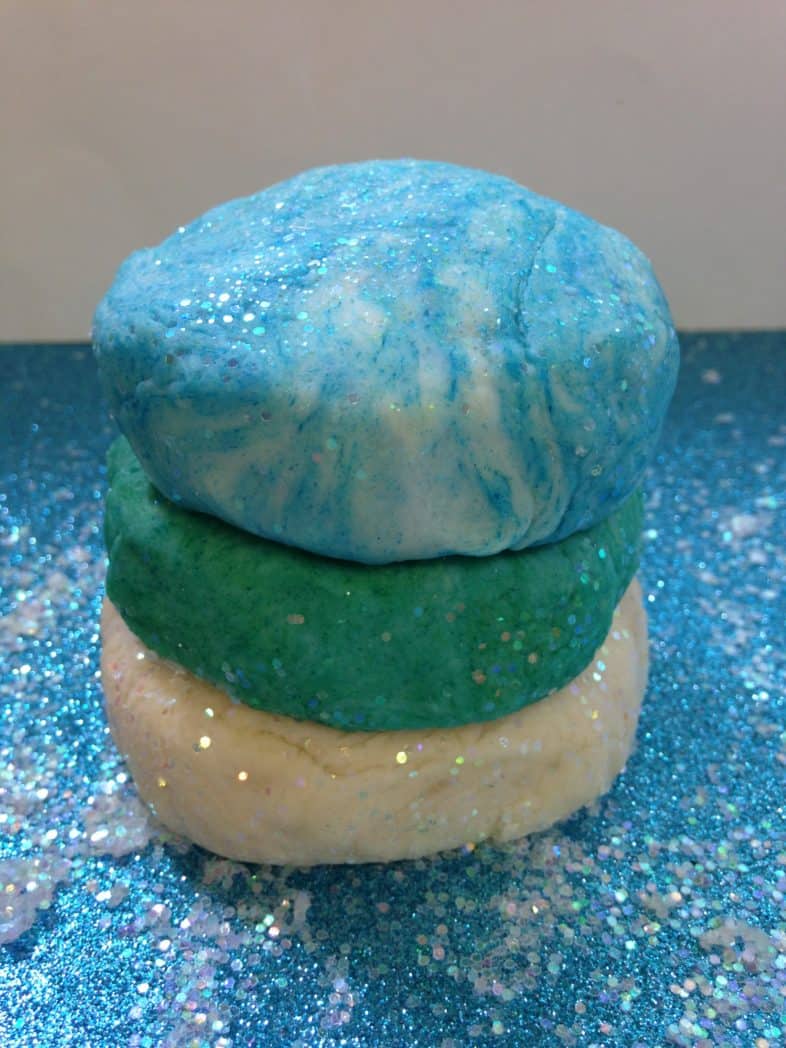 To store your Frozen inspired character play dough, all you need is an air tight container or a zip tight baggie. Roll your dough up and place it in the container or bag and it should last for weeks.
This play dough is perfect for using with cookie cutters and rolling pins, or for kids to craft their own snowmen with! Gather your supplies and give it a try, as it is sure to be a hit amongst your little Frozen fans.