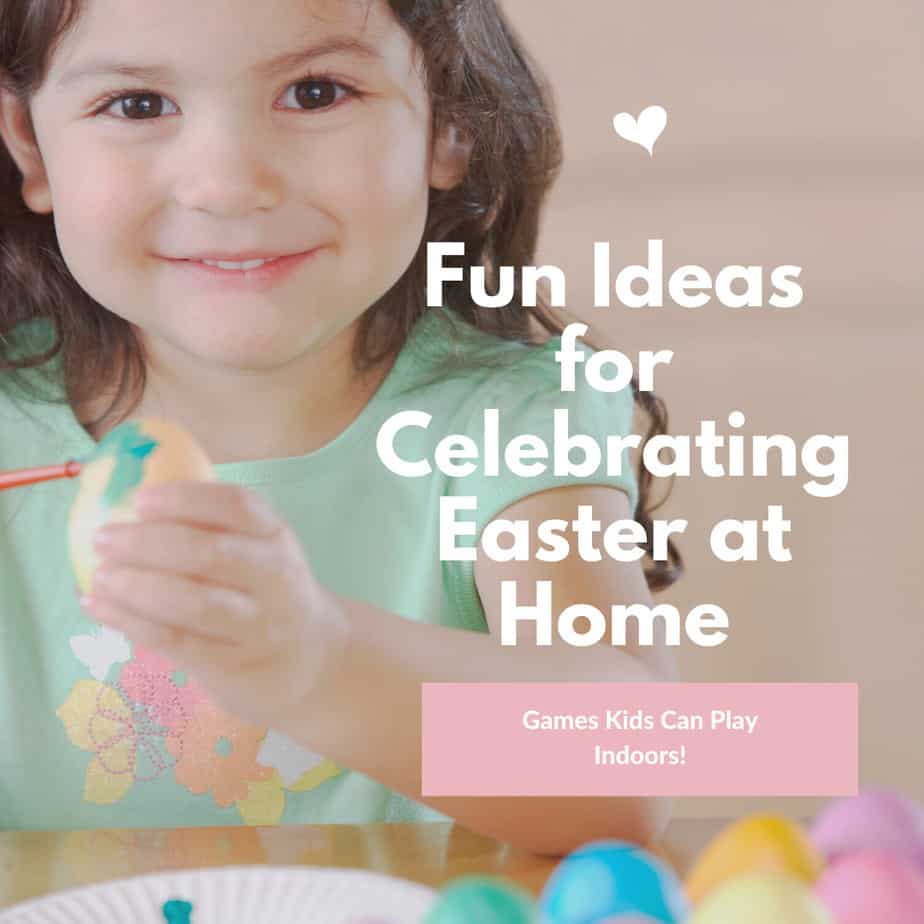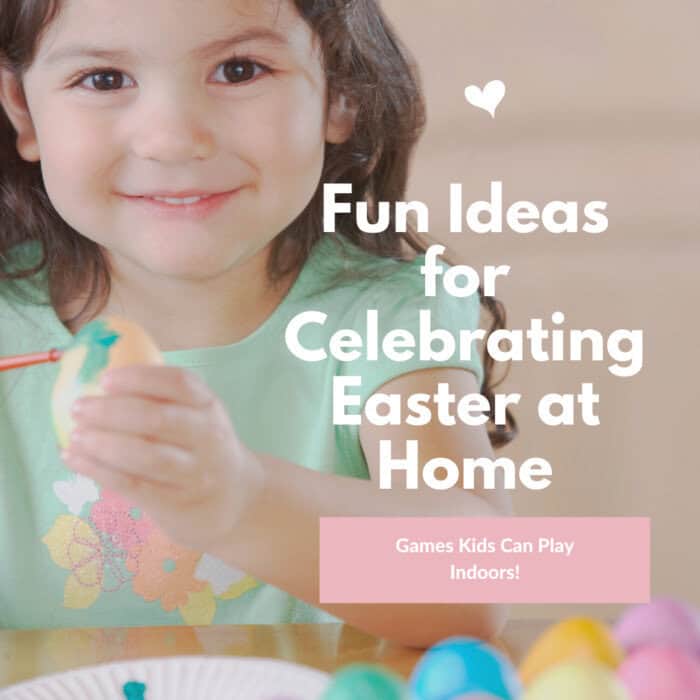 Looking for fun ideas for celebrating Easter at home? If so, you're going to love this list. Who says that you even have to leave home to create and have a fun Easter celebration?
These simple fun ideas will make certain that children and adults alike all have a wonderful and unforgettable Easter holiday.
Fun Ideas for Celebrating Easter at Home
Times this year might be a little bit different but that doesn't mean that Easter is ruined. In fact, creating a way to celebrate Easter at home isn't as hard as you think.
Don't worry about coordinating ideas and events to leave the house when you can have those simple Easter Egg Hunt Ideas at home.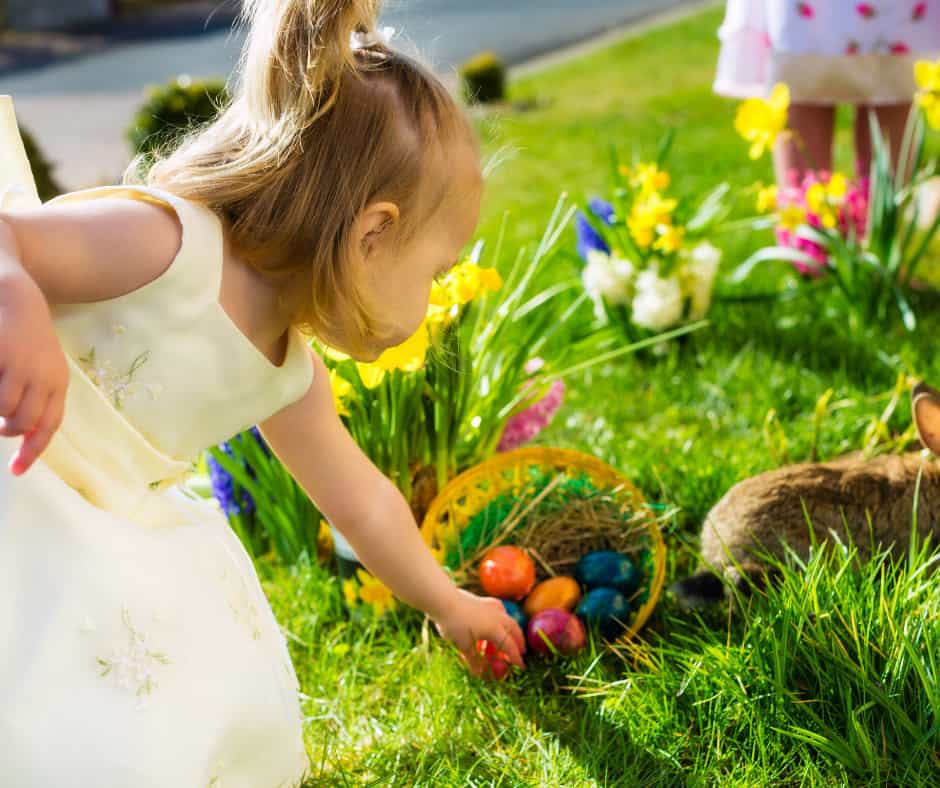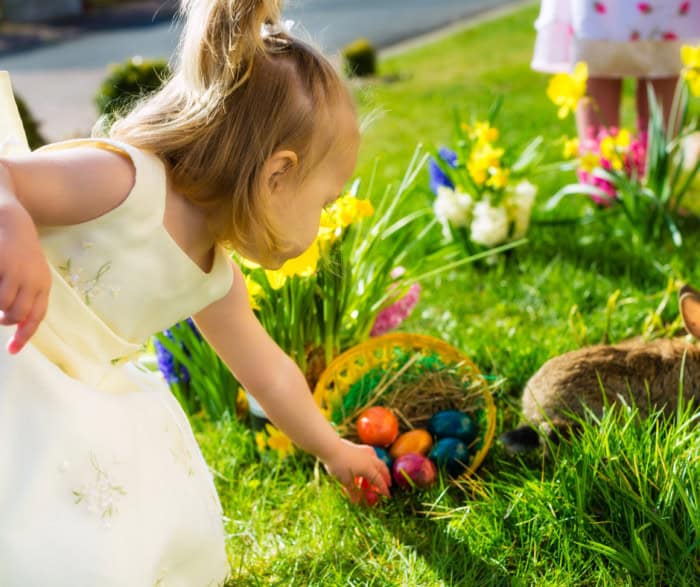 Easter Egg Hunt Ideas
Here are some simple Easter Egg Hunt ideas that are perfect and simple for setting up around the house.
If you're running low on candy or are just looking for a simple way to cut out the sweets, use your plastic eggs to have puzzle pieces inside instead. Once the kiddos find all the eggs, they can then crack them open to put together to the puzzle pieces to form the puzzle.
Then, once they complete that, they can exchange their hard work for a larger prize!
Scavenger hunts are the best! Think up some fun clues to hide inside each egg and then make certain that the kids find the eggs in order. Each egg will have a clue that will unlock the next clue until it leads them to the end where there will be a treasure chest or a basket full of Easter goodies.
Think of this like the Willy Wonka for Easter. Fill the Easter Eggs with candies or chocolate but make certain to let the children know that there is one egg that has a golden ticket.
The "big" prize for the person who finds the Golden Ticket is up to you but it could be a big chocolate bunny, some extra screen time for the day or even a little bit of money for them to spend later.
Having an Easter Egg hunt by flashlight is always fun. And this can actually be done in a couple of different ways. Have the largest room in your house filled full of brightly colored eggs, and turn off the lights and let them find the eggs by flashlights.
Or, head out the door and leave your Easter Egg hunt until it's dark outside. Give each child a flashlight and then let run around outside and get some exercise and fresh air at the same time.
Instead of filling up the Easter Eggs with candy, fill them up with some change instead. The kids will love to run around and pick up the eggs and as they're cracking them open, use it as a way to help them count and learn about money, too.
Hide quarters, dimes, pennies, and nickles inside the eggs and see who ends up with the most money. Plus, they'll have a blast adding it to their piggy banks as well.
As you can see, leaving the house to have an Easter Egg hunt doesn't have to happen. Take a bit of time to see how you can set up the different areas around your home and then be creative to make them happen.
And if you really want to extend the Easter egg celebration fun, reuse the plastic eggs over and over again. You can easily have multiple Easter Egg hunts at home if you want to and the kids are certain to love that idea.
Do you have any other fun ideas for celebrating Easter at home?