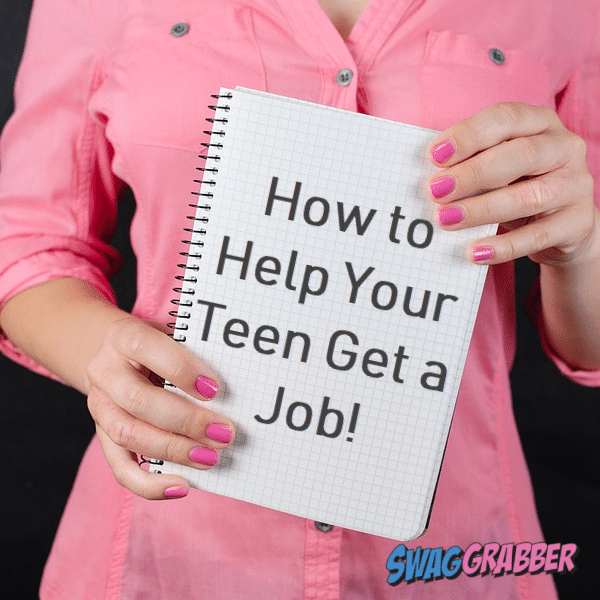 How to Help your Teen to get a Job
Teens finding jobs they love and are happy doing is hard. Especially since teens seem to think they know everything. Guiding them in the right direction can be tough. Here are some tips and tricks to get you going!
Be Aware of Interests
The first step to encouraging your teen to get a job is to know what type of jobs will actually keep them interested. This means you spend some quality time talking to your teen and listening to what interests them. Chances are if you can help them find a part-time job that suits their interests, then they'll naturally show the motivation and keep the job longer and be better at it!
Get Them Excited
Your teen isn't going to necessarily jump for joy at the prospect of having to get up early and go work a real job. You have to work your parenting magic on your teen to get them excited about the concept of working. Tell your teenager about the perks of making their own money, and how they'll meet new people and be able to afford their own wants instead of hearing no from their parents all of the time.
Create a Resume
Help your teen create a resume, as this will ensure they have a higher chance of being hired for a position that they're excited about. While a teenager's resume will be shorter than your resume, it's still a great idea to help them stand out from the crowd of applicants. Include any groups, volunteer hours and experiences your teen has pertaining to the industry they're applying to work in. Learn to make a resume perfect.
Help Job Hunt
Sit with your teen and help them search online for job openings that hire for your teenager's age. Some places won't hire until age 16, while others may sneak in a 15-year-old for hire here and there. Help your teen find online sites that offer jobs for teens so that they can weed through the options. This may actually help inspire the teen to find a job that resonates with them. Check with friends and family – lots of times that is the best way to find a younger person a job helping out!
Practice Interviewing
Many teens may get nervous about the concept of a job interview. This is completely natural, even adults get nervous over job interviews. Do your best to set up a mock interview at home, with a script to help your teenager gain more confidence with the idea of being interviewed for a job. Let your teen ask questions and fumble so that they can work through mastering the skill of being interviewed.
These are all easy to implement tips to courage your teen to get a job. I hope that you're able to use these tips to How to Help your Teen to get a Job!