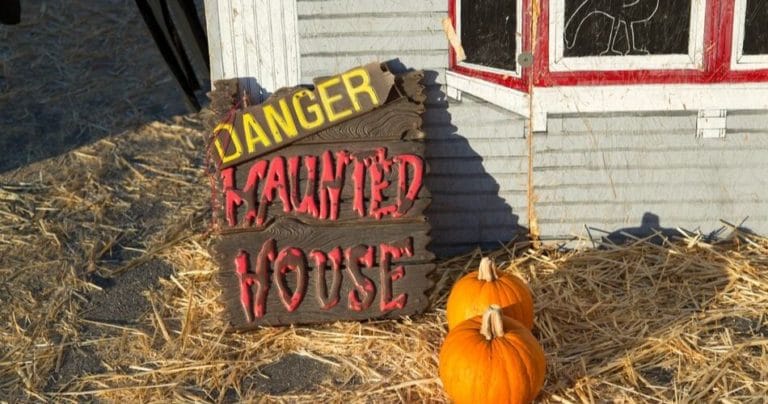 How to Transform Your Home into a Haunted House in 7 Easy Steps
Halloween is coming soon and I just wanted to share with you how to transform your home into a haunted house in 7 easy steps so you can get a jump start. Everyone loves a good haunted house and the kids will have a blast (as long as they are not too young) creating it. Use these quick ideas and you will be on your way to a spooky experience in your home!
Decide on a Budget – You can quickly transform your home into a haunted house on a very low budget or go all out and spend a fortune. One thing that I have found that works well for us in our home is to start small and keep building on it year after year using reusable Halloween decorations. Watch the Halloween clearance deals that pop up after Halloween and stock up for next year!
That way it doesn't have to put a big dent in your pocket from the get go. Buy one or two pieces on clearance each year and your display will get bigger and bigger. Also check thrift stores, you would be amazed what people throw away!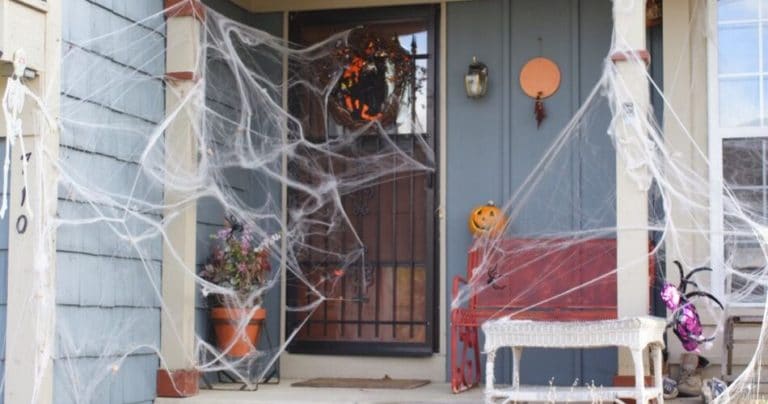 Pick a Theme – Picking a theme is probably one of the most important things when it comes to turning your home into a haunted house. Otherwise you will end up with some decorations haphazardly thrown together. Do you want Halloween inflatables? Build a graveyard? Make your house Kid friendly for Halloween? These are the questions you need to ask!
Having a theme will make it much easier to turn your home into a haunted world and make it more like an experience. Here are some ideas for you…
Haunted Asylum
Dracula's World
Werewolf's Haven
Spider's Den
Clown House <<CREEPY<<
MummyMansion
Decide what you want and go from there!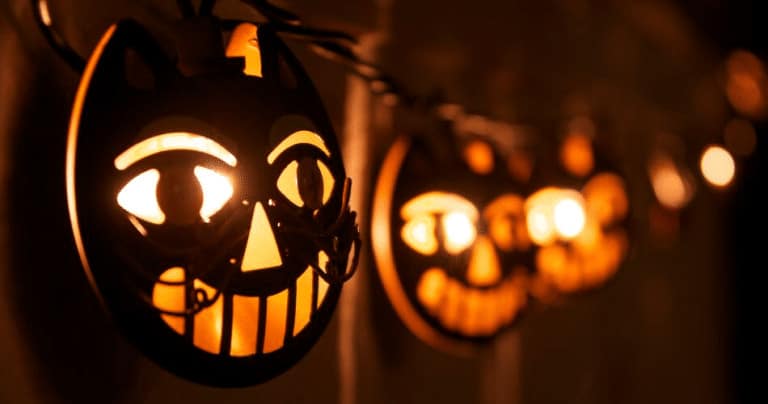 Set the Mood with Lighting – Lighting is everything when it comes to transforming your home into a haunted house. You can grab many different colors of lighting but I have found that black lights or little orange Christmas lights really set the mood. Allowing enough lighting in every room so that you can keep the lights off all together can really give a spooky effect and make it fun for all who enter. Take the time to go through every room and decide on your lighting first and then you can move onto decorations that will work with your lighting.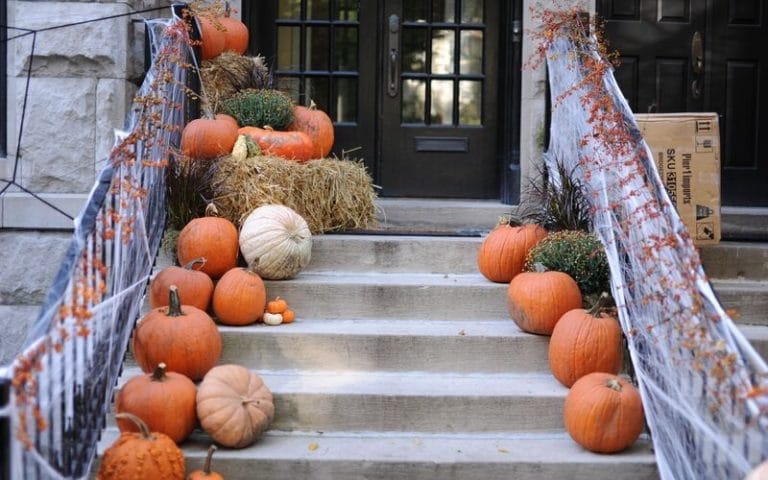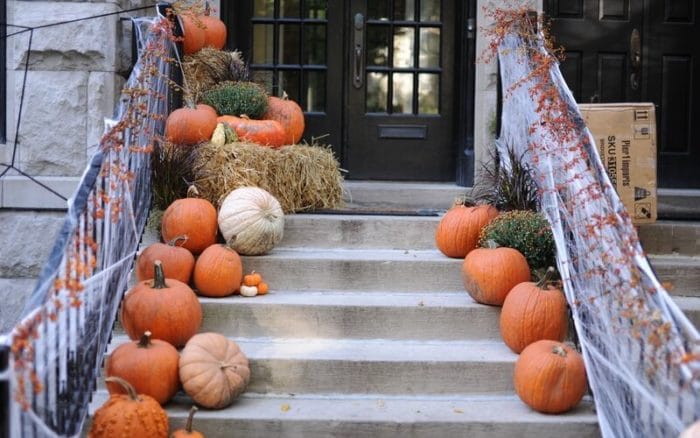 Start with the Entryway – The entryway to your home is where you are going to first grab their attention so make it good! The darker the better and you might as well load it up with plenty of spider's webs. You can either let nature take its course and not clean your entry way off for a while or head out and grab some of that messy spider web stuff you can buy at the craft store. I have found that the craft store stuff can really look great if you take the time to position it correctly. You can also make some great lighting using old milk jugs painted like spooky ghosts and Jack-O-lanterns. Using a black light in your entryway is also a great way to begin transforming your home into a haunted house.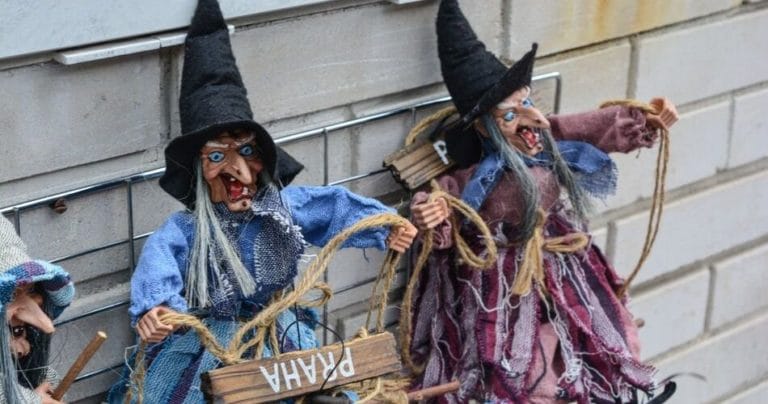 Transform Your Home into a Haunted House – Now the fun begins!!
Use everything that you have that will match your theme and start decorating. There are plenty of creepy things that you already have on hand that will work perfect for your haunted house. Dolls can be made to look very creepy without tearing them up. Just tease their hair a bit and set them under a black light. Sheets can be made into scary ghosts and spiders can be made out of pipe cleaners. Anther creepy idea is to make a naked egg (Just set an egg with the shell still on in a mason jar filled with white vinegar for a few days. Trust me it's pretty creepy looking!
Don't forget to bloody hand prints everywhere!! These really add a great look and you can use the glow in the dark paint for use on mirrors and windows (make sure you get the kind that washes off) and I found a really cool Creepy Halloween Shower Curtains that are TO DIE FOR!!
Here are a few frugal DIY ideas for decorations 🙂
Use cereal boxes to make tombstones – or buy some tombstones super cheap!
Cut silhouettes in paper bags and add a battery operated light inside
Place glow in the dark fake spider webs and spiders on the corners of your pictures and mirrors
Fill colored stockings with newspaper and add a pair of red heels coming out from under a wall like the witch from the "Wizard of Oz"
Cut tree silhouettes out of large black poster board and make giant trees on your walls
Wrap toilet paper around your child's dolls like miniature mummies
Wrap gauze around mason jars and add googly eyes and a battery operated candle inside
Cut bats out of construction paper
Add Things to Stairs – If you have any stairs in your home it is a fantastic place to place "bloody hand prints". They look fabulous streaked up and down the stairs like someone was trying to escape!
Hanging shreds of wet sheets can make the stairs extra eerie if they are placed at just the right level. You will want them to hit your guests face but not be long enough to trip on. Always remember safety when it comes to stairs!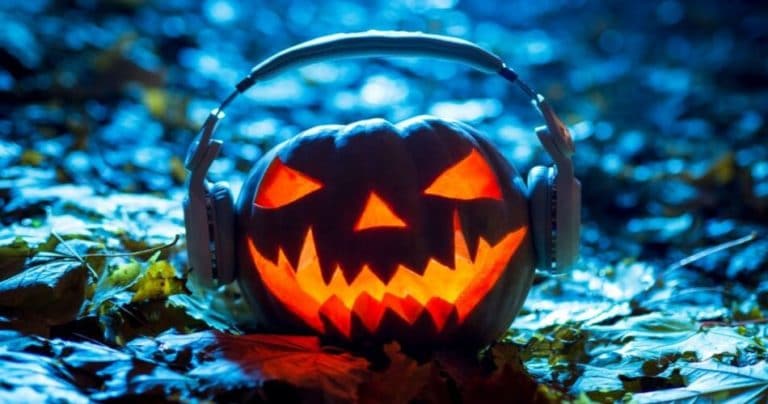 Use Spooky Music – Use spooky music and sound effects to enhance the experience of your haunted house. It is one thing to transform your home into a haunted house but music will step it up to the next level. When you are looking for ideas on what kind of music to play for your haunted house stay away from the silly ones (unless you are wanting it for the kiddos) it can really kill the mood if you are trying to scare adults. A great music CD can make a break the haunted house for you. There are plenty of scary music CD's choices on amazon and there are some great choices free on pandora too.
Are you ready to transform your home into a haunted house?? If so, check out our Halloween Pinterest board for more ideas!