Hurricane Michael Update – Want to Help?
Posted on: November 1, 2018
in
Living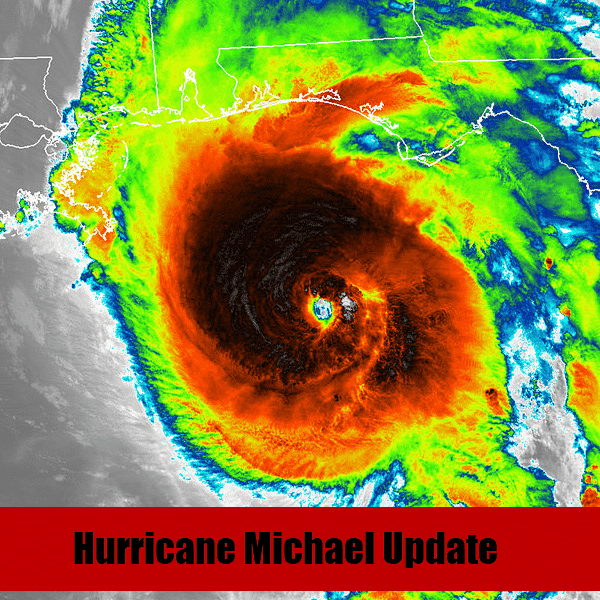 As you may or may not know, two sisters run this site and we live in Tallahassee, FL. A month ago we got hit by Hurricane Michael. We both grew up in Florida so we are used to Hurricanes. Normally, they aren't a big deal. Hurricane Michael was a Cat 4 (almost FIVE!!!) and it ended up being a VERY big deal. By far the biggest to ever hit this area.
I posted a few times on Facebook to let you know we wouldn't be around much but honestly, I have been so busy getting things back to normal I hadn't had a chance to update everyone. So here we go…
First off we are fine. Tallahassee got brushed by the storm. Luckily it was not a direct hit. We were 120 miles from the center and we were getting 100 mph gusts and steady 40-50 mph sustained winds. We are in a heavily treed area so this causes a LOT of issues. Trees down, power outages, and more. Our little town got hit hard but we were lucky!
On my street of 20 houses, 9 got some damage and every single house had at least one tree down. The miraculous part is, NONE were destroyed. We probably had 100 trees down total and none were devastating hits. I had three in my yard – one in front and two in back. ALL within 5 feet of my house. Luckily the bad one fell a few months ago so we had it out of the way already. We were lucky!
I think these pictures can give you an idea of just how many trees were down in our area. Keep in mind EVERY street looked like this…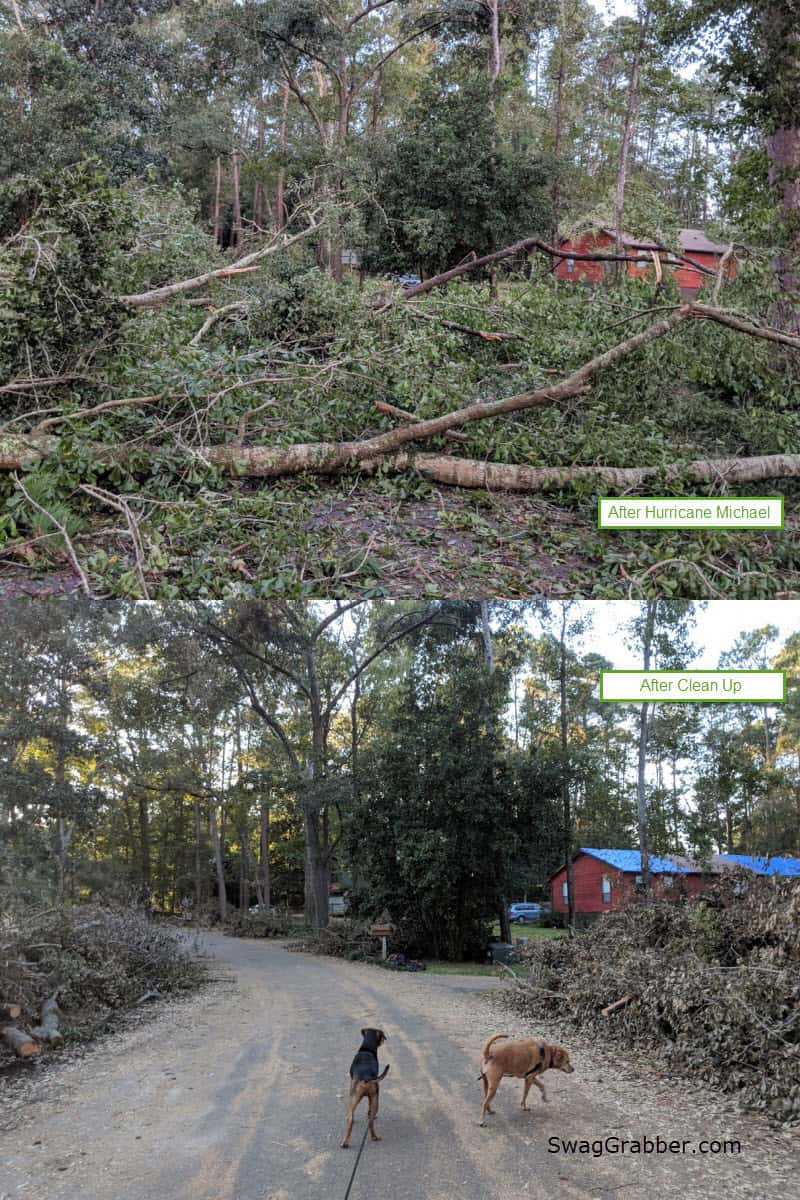 This gives you an idea of how strong the winds were…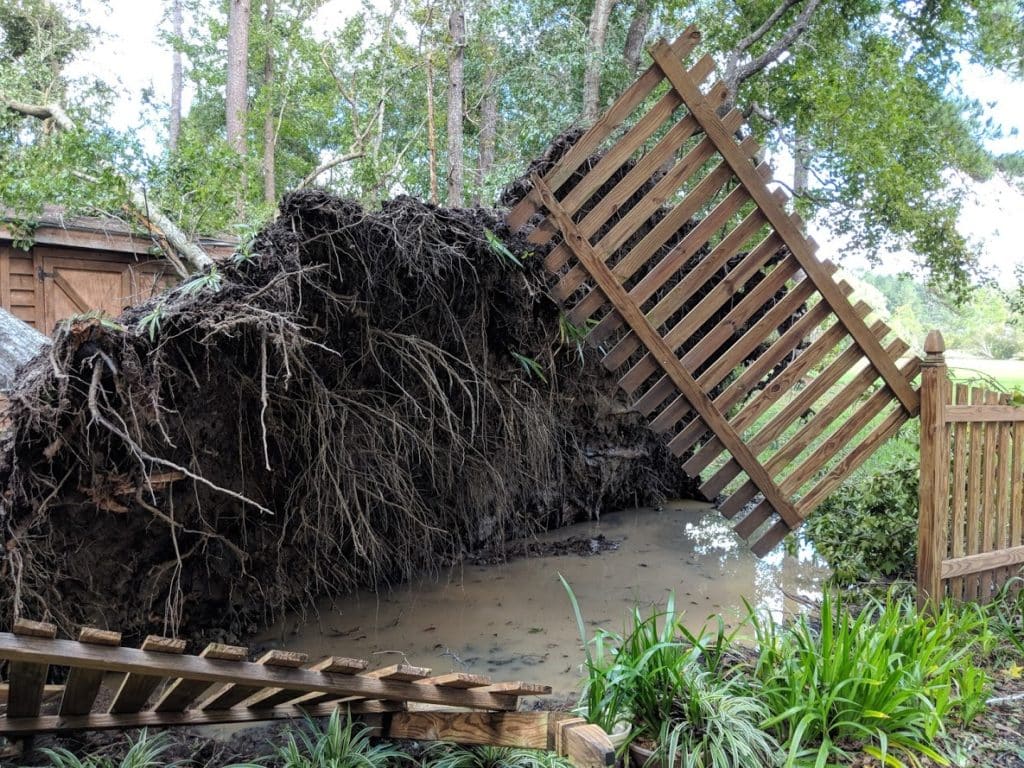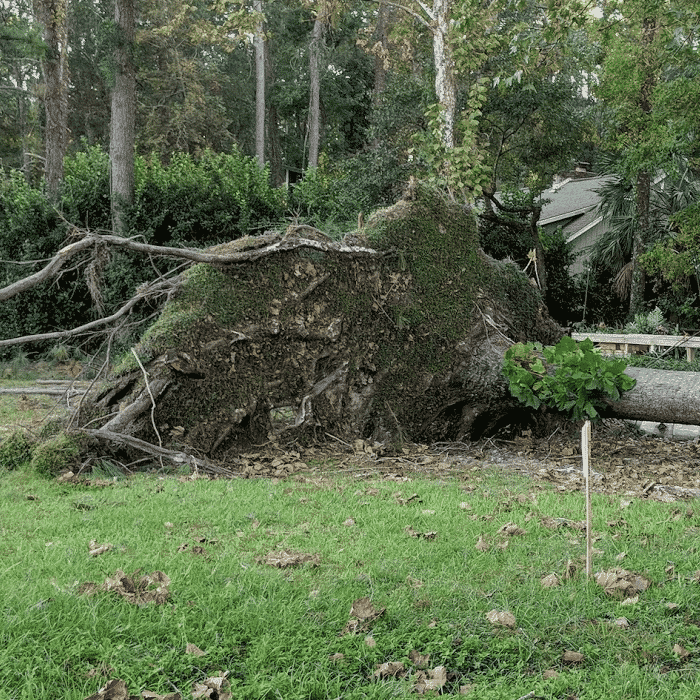 Our area looked like a war zone!
It took 5 days for 90% of the town to get power back. A few days ago it was announced power was fully restored. Yes, it took a month!
We got up and running quickly because neighbors got out to help neighbors. That is why Tallahassee is so great. The people! We spent the day helping our neighbor get his cars out because his driveway/house was blocked by NINE trees. Yes, you heard me right NINE. Other neighbors helped clear the roads so everyone could actually leave the loop. 8 houses were blocked because we live on a circle and both directions were blocked by trees. Did I mention we had a lot of trees down?
We count our lucky stars we didn't get the direct hit or this situation would have been MUCH worse. The bad part was, everyone thought it was going to be a Cat 2. While bad those are normally OK to ride out. It wasn't until the night before it strengthened to a Cat 4. That is one you usually evacuate for. While not a huge deal for us – this was BAD for those that live at the coast. Many rode out a storm they normally would have evacuated for.
Michael made landfall near Mexico Beach. This amazing little beach town has pretty much been wiped off the map. It is BAD…I mean REAL BAD. Only ONE house truly survived. While some are still standing most are destroyed. These were mostly family beach homes. Homes that were built many years ago and passed down through families. They are gone now – most not insured because it is SUPER expensive to ensure beach homes down here. Imagine paying $17k a year for a $200k house!!
St. Joe State Park is destroyed. I wrote about it in the Ultimate Florida Bucket List post. It was our favorite place to camp and kayak, and now it is an island. The main area is gone – including both campgrounds!
The first picture was taken a few years ago. The second picture is an ariel of now. We were sitting on the red arrow. It is basically GONE!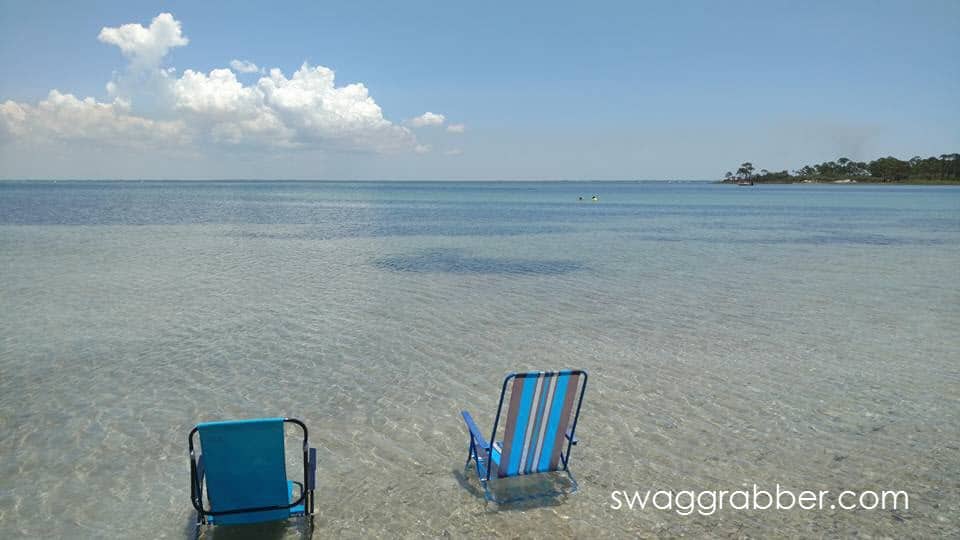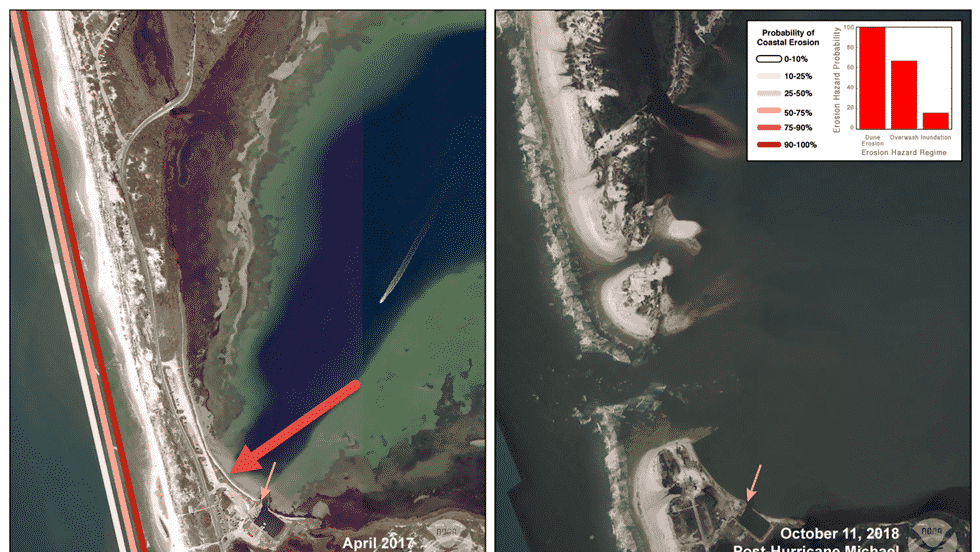 Panama City got hit really bad too. They are about 30 minutes west of Mexico Beach and there is massive damage there as well. The photos of the devastation are truly heartbreaking. Right now – they are the ones that need the most help. The last number I heard was 50,000 are without homes and FEMA has pulled out. Mexico beach was mainly second homes – Panama City was mostly family homes.
Want to help?
I am not a fan of organized charities so I won't ask you to donate. Our area has TONS of great programs that are getting people food and shelter and other necessities. There are a few things I thought you guys might like to help with.
Panama City needs shoes. Bay District Schools need shoes. Lots of them. All sizes. These kids lost everything and schools are requiring kids to have shoes on to go. Shoes can be mailed to:
Sharon Michalik Warehouse
1120 West 17th Street
Panama City, FL 32405
If you see a great shoe deal maybe pick up another pair and send them there.
I also plan to start buying cheap toy deals. You guys know I am good and finding cheap toys and there are going to be a LOT of kids going without this year. I plan to do what I can to help. I am going to put my Prime Membership to work and pick up every super cheap toy deal I can find and have it sent there. There is a Children's Advocacy Group that I am working with that can accept new boxed toys and will be distributing them this holiday season.
If you feel like helping start watching for me posting donation items. Snag a few and have them shipped to:
Gulf Coast Children's Advocacy Center
DONATION ITEM
210 E. 11th Street
Panama City, FL 32401
Thanks for helping!
More Deals You Might Like...