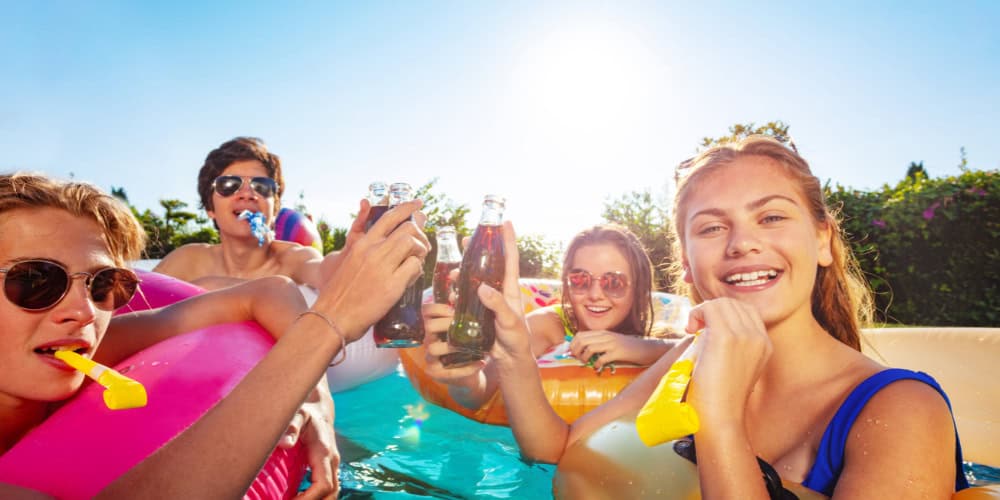 What's one to do when a child's birthday is quickly approaching and party plans are not made? Maybe gifts are wrapped, but the rest of a promised party hangs in limbo. How can the birthday be saved without looking hastily prepared?
No worries. A fun birthday party for a child or teen can still be planned on short notice. There are many party ideas that are great for all ages and reasonably easy to plan quickly.
Consider the following ideas and suggestions to plan a cheap, fast and easy party.
Fast and Easy Budget Birthday Party Location Ideas
If funds are tight, finding a free or low-cost venue for the party is helpful. Possible places for a no-cost birthday gathering are one's own or a friend's home (inside or in the backyard), Grandma's house, a local park, a community center, a church, a school gymnasium, or a library.
For a low fee, party space or rooms may be available for rent at a restaurant, the YMCA or another sports center, a pizza parlor, or a grange building (generally in rural areas).
Many locations have special event rooms. Some of these places have sinks, electricity, cooking facilities, and even full kitchens. For a very special birthday, volunteer helpers may be able to help.
Inexpensive Last-Minute Party Themes
If the child or teen birthday party will have a theme, some are easier to pull together more cheaply and easily.
Some party theme ideas include:
A video game party – Ask guests to bring video game systems (large and small) and games to share. Kids and teenagers alike will have a blast rocking to Guitar Hero, racing in Mario Kart Wii, and playing other hand-held video games. For party decorations use brightly colored balloons and signs with wording such as "Jon's Video Arcade." The party cake can match the theme of the birthday person's favorite video game.
An improvisation party – For this idea, gathering lots of costumes, hats and props is fun. Improv games the children or teens can play can be found online. This party is great for an outgoing group, but often the quietest kids bloom when acting out funny characters and situations. Set up a "stage" with a curtain. Cake ideas include comedy/tragedy theater masks or a rectangle cake decorated to look like a theater ticket.
Another party activity idea is watching a funny movie after the kids or teens are tired. If a free or cheap community theater is presenting an event, take the group to a live show.
If the weather is nice, a fun party could be planned around field games, relay races, or other active games. Board games can be fun for an indoor party. Try bingo or rotate guests through a series of table games. Look online for fun group ideas.
Cheap Party Favors, Decorations, Invitations and Party Supplies
Most people have access to a computer and printer (or libraries often offer use for free or cheap) for making invitations. If time is very short, emailing invites is a speedy way to invite guests. Better yet, make phone calls to spread the news and get instant RSVPs.
Cheap party favors are available in packs at dollar stores, such as Dollar Tree. Another idea is to ask friends for their leftover favors. A bag of homemade cookies to take home is also a cheap party favor. Small children may enjoy a pack of computer-printed activity pages. Candy is also fairly inexpensive.