With Killer Appetizer Recipes That Look Like Other Things, you can easily impress your guests at your next party! These recipes are simple to follow and will WOW your guests!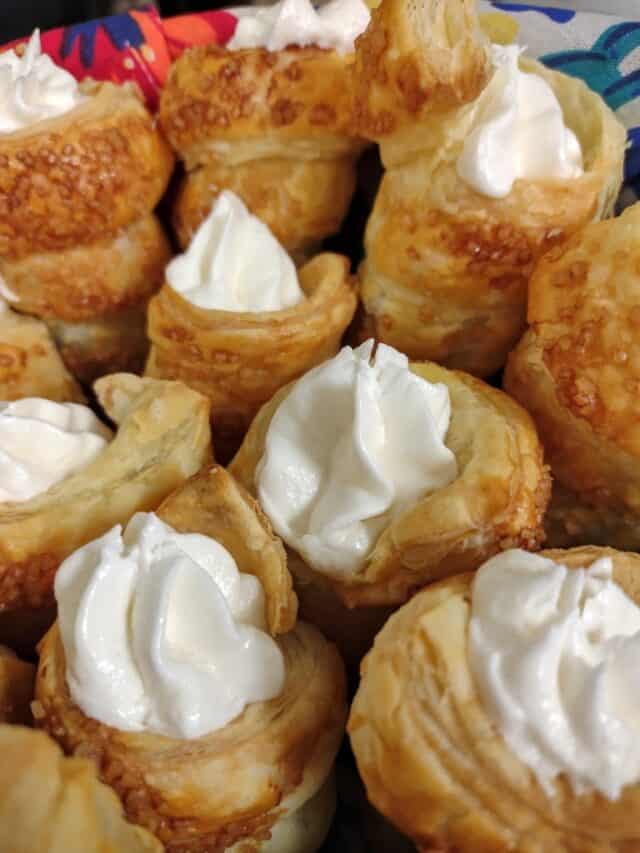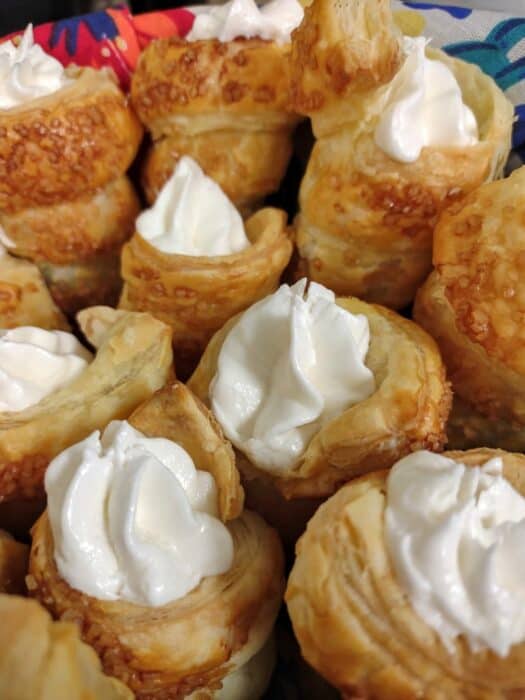 These seemingly complicated cream-filled puff pastry horns are surprisingly simple to make and will be a showpiece on any table. They're light, creamy, and crunchy all in one bite.
---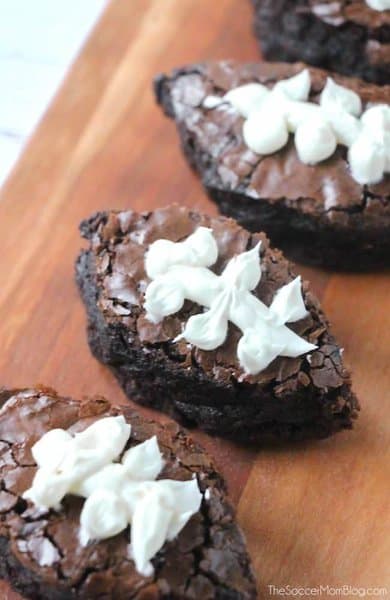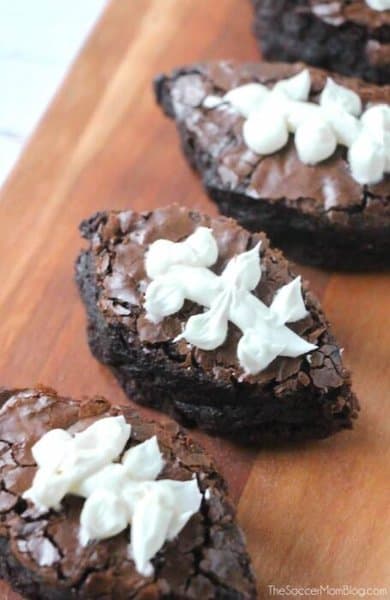 I'm more of a college football fan myself, but our family always celebrates the Super Bowl in some way. Even if you're not a huge football fan, you've got to admit that Super Bowl parties are a lot of fun! Who doesn't love an excuse to get together with family and friends and eat lots of awesome pizza, hearty snacks and treats?!
---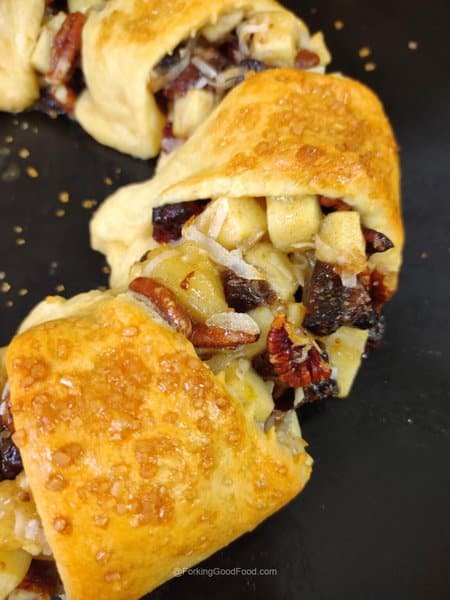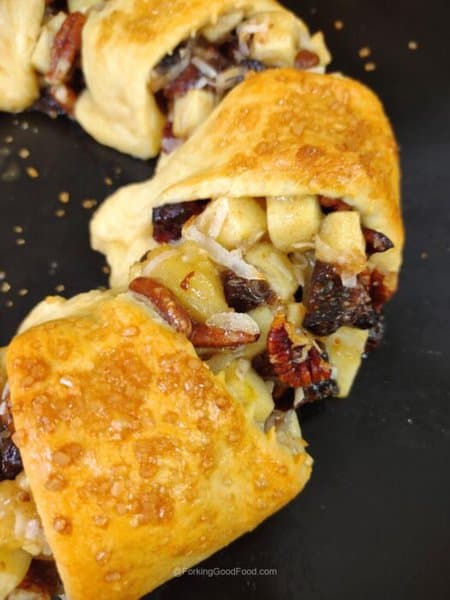 I was looking through my pantry one day when my diabetic aunt was visiting.  She has a real sweet tooth so I was trying to come up with something that wouldn't be too bad for her but would still satisfy her craving.  I grabbed what I could find and this Apple Honey Ring is the result.
---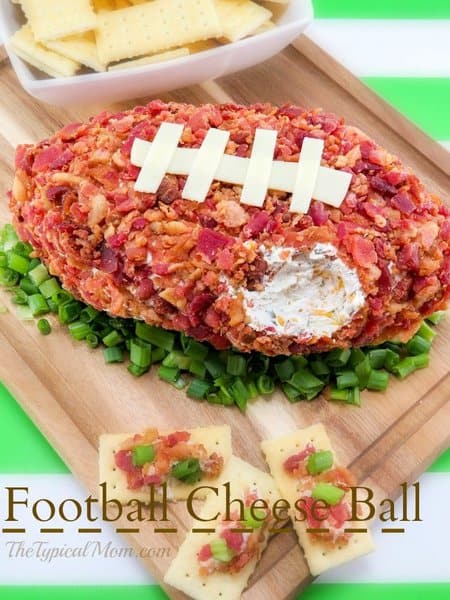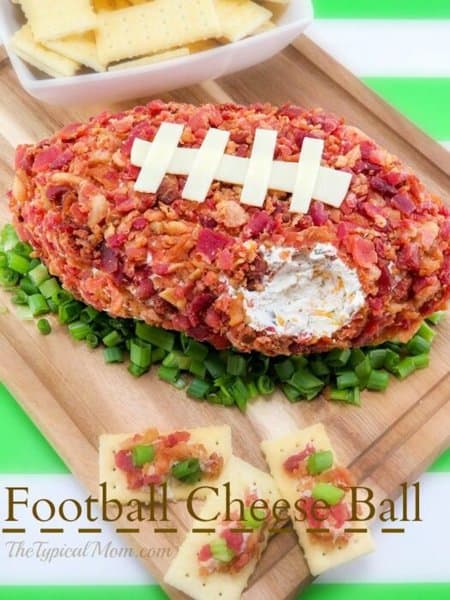 ---
Halloween Appetizers that Look Like Other Things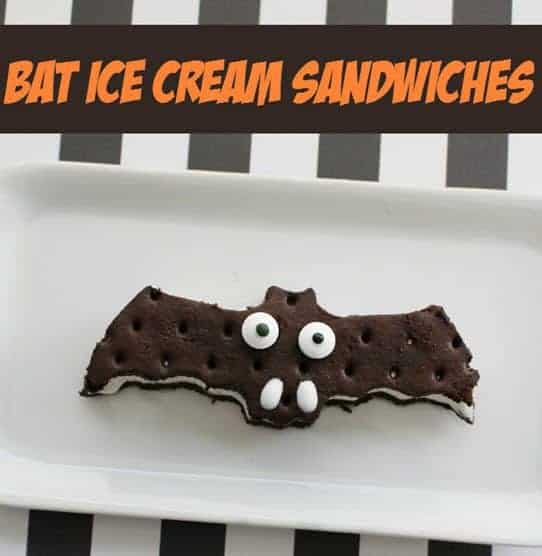 Here is a FAST and easy Halloween treat for the kids!
---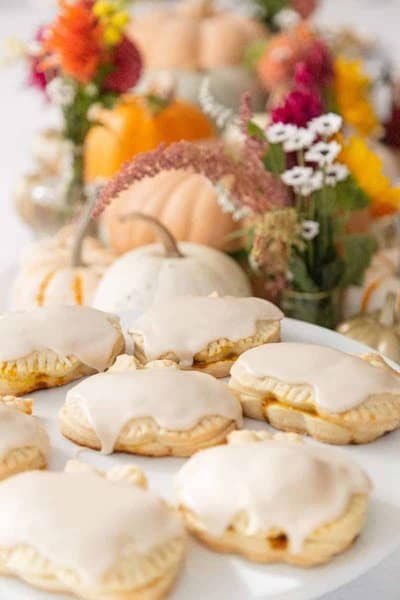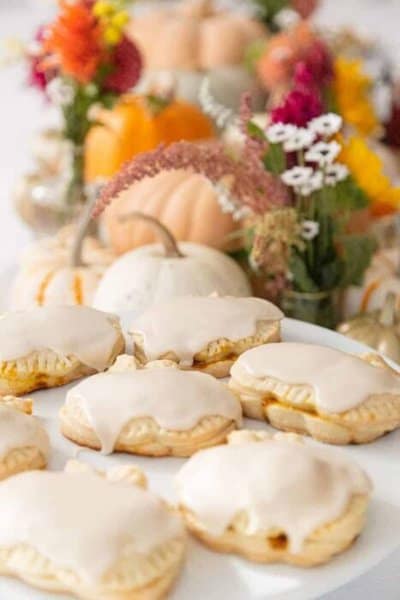 Homemade Pumpkin Poptarts! This is Halloween. Well, this year I tried to prep ahead of time and my bestie from California came in the second weekend of October to celebrate all things fall here in St. Louis: Craftoberfest, apple picking, the trees changing color (which they are late doing this year), and of course we baked some delicious treats. My favorite and probs the cutest thing ever are these pumpkin maple poptarts. We've also got: apple cider, pomegranate cranberry cocktail, apple cider donuts, a butternut squash quiche, and a fall fruit platter.
---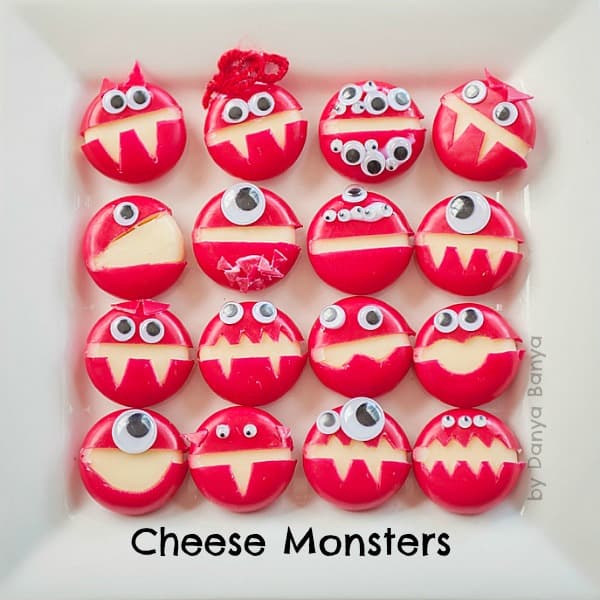 We made these cute little Cheese Monsters for my nephew's 5th birthday party. Healthy party food ftw!
A sharp knife (a filleting knife is perfect), a few googly eyes in different sizes, some non-toxic kids PVA glue, a tiny bit of wool for hair and a couple of packets of mini Babybel cheeses all come together to make a plate of monsterlicious treats.
---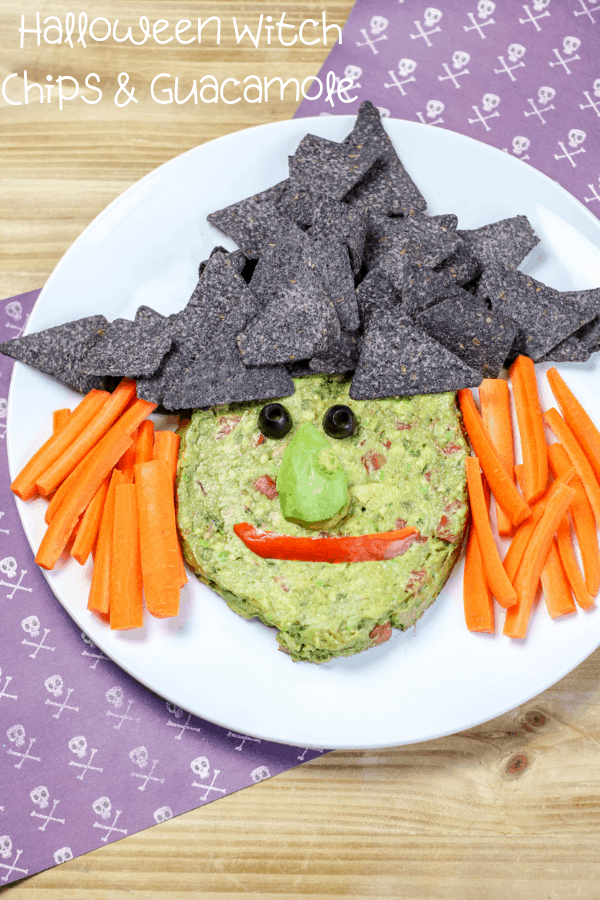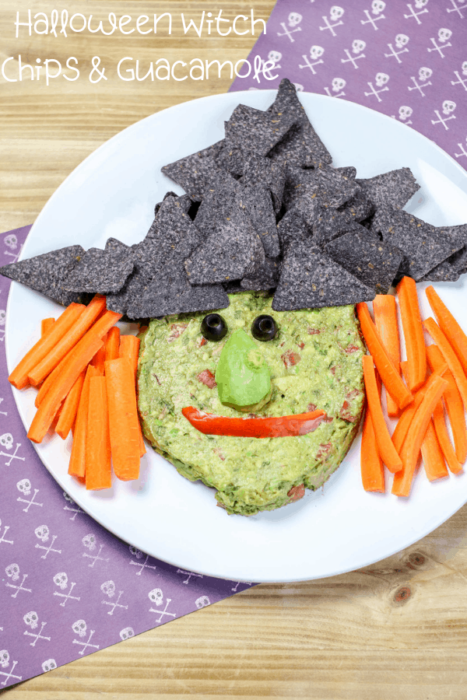 School is back in full swing  and Halloween is just around the corner. The kids are still deliberating on what they will dress up as for the occasion. In the meantime, we had a little fun this weekend making a Halloween inspired appetizer.
---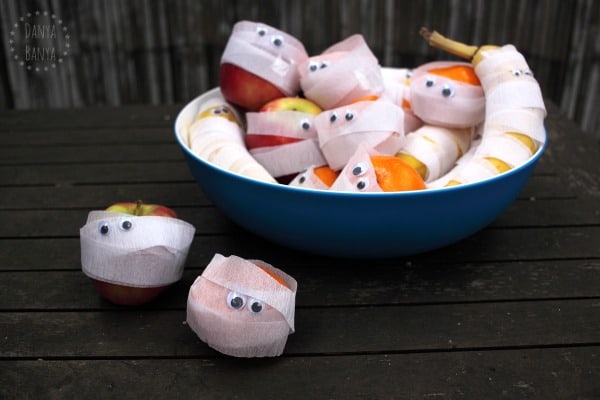 Oops, I'm a bit behind in bringing you details of my daughter JJ's 6th birthday party. She chose a "Spooky, Scary, Sixth Birthday" party theme, which is a little unusual for a May party, but who says you can't have Halloween twice a year? Fun!
---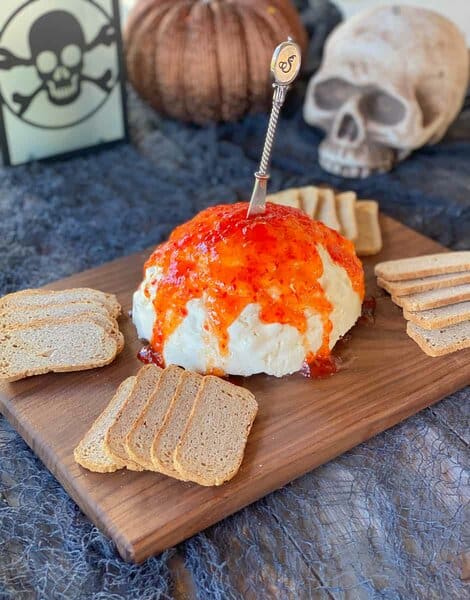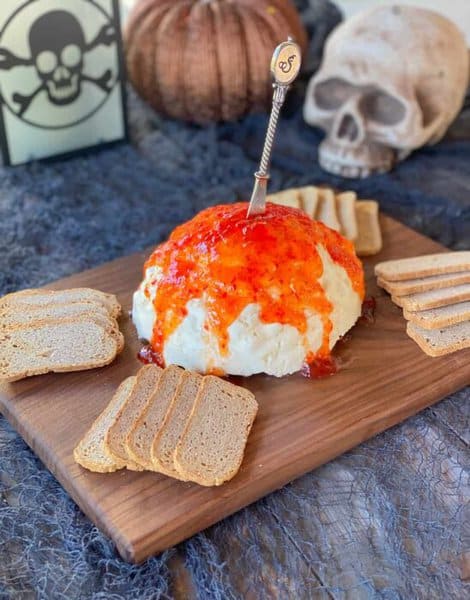 This creepy brain dip is a fun and delicious savory Halloween appetizer to serve at your next Halloween party that is both spooky and easy! It is made using a brain mold and a few simple ingredients! Adults will love it!
---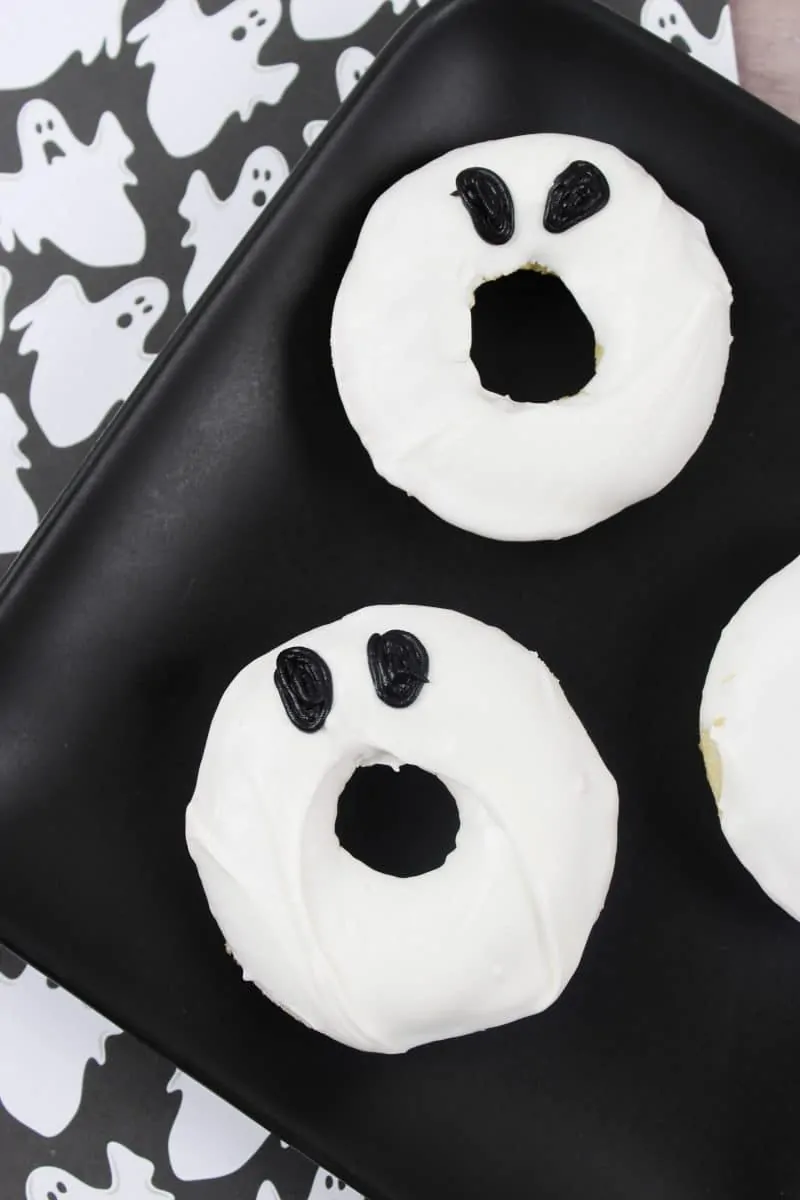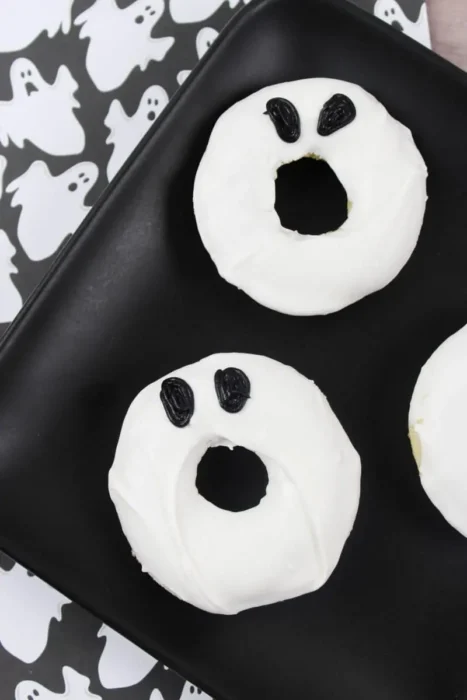 Who says the Halloween fun can't start first thing in the morning? Your kids will love waking up to this sweet Halloween breakfast treat. Best of all though, these ghost doughnuts are so easy to make and start with a cake mix of your choice. You can make them the night before Halloween or that morning — either way they don't take too much time.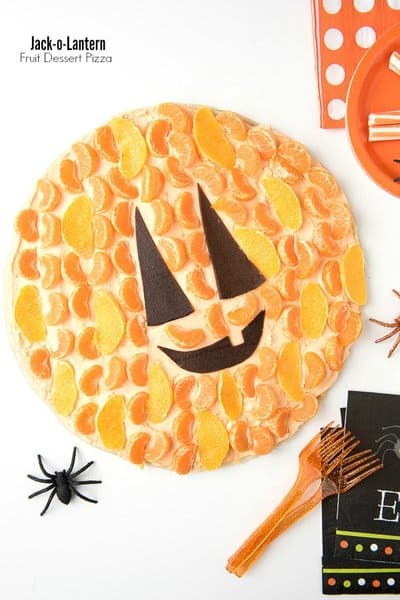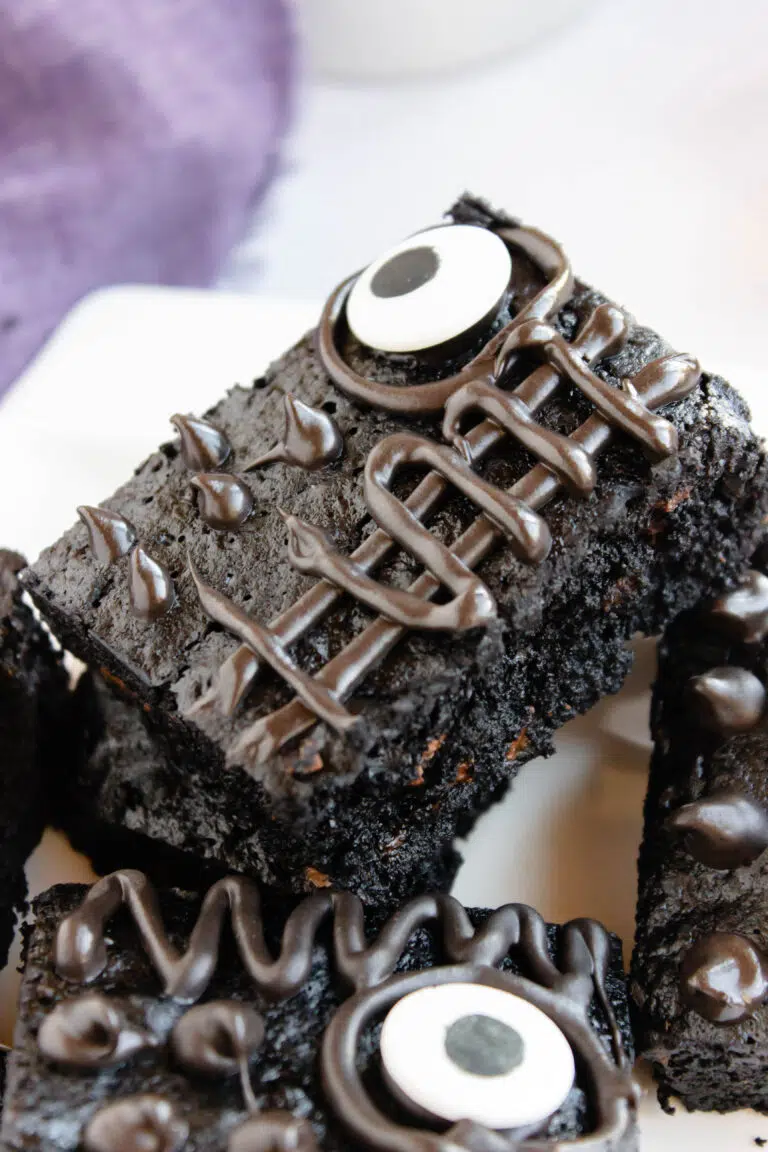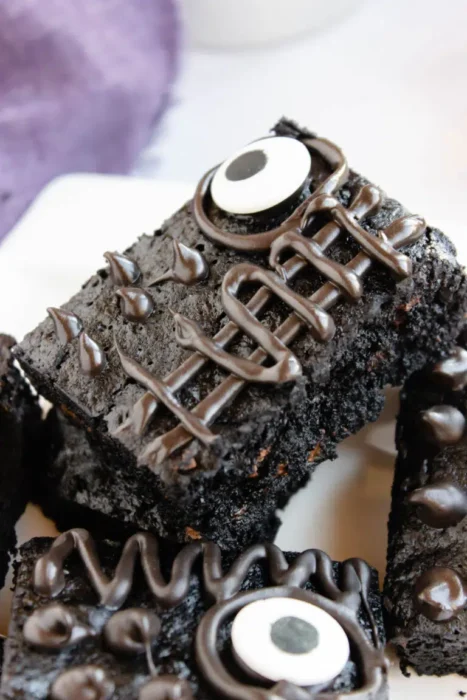 These Hocus Pocus Brownies are rich and fudge brownies that are perfect for Halloween. If you love brownies as much as I do, then this brownies will be the perfect dessert for you! If you haven't already guessed yet, I love holidays and Halloween is included in that. Being able to make festive Halloween recipes makes my heart happy.
---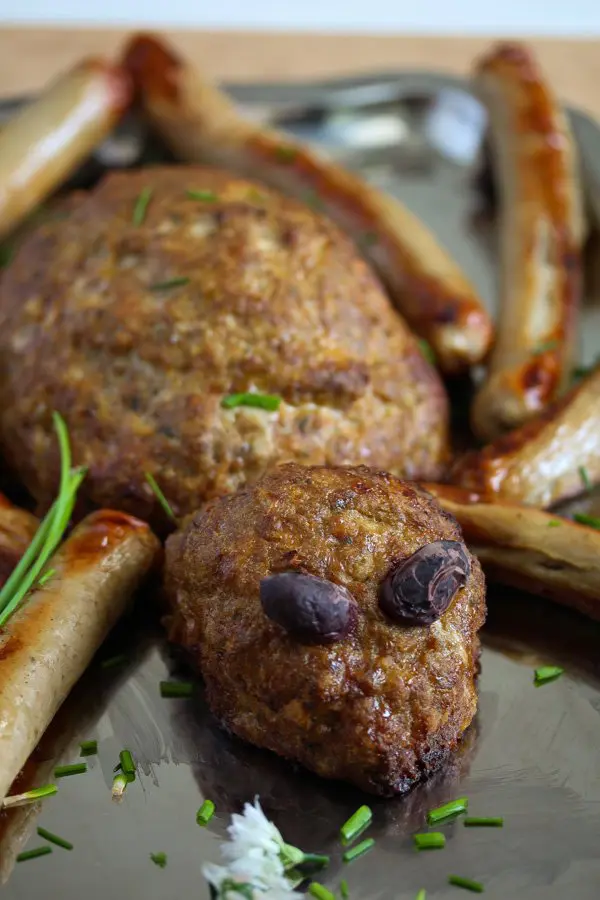 ---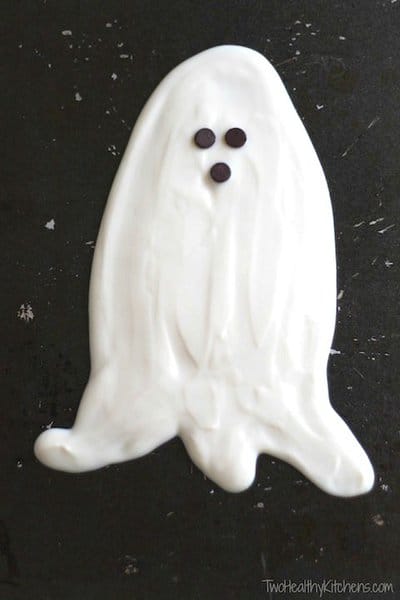 I have no idea exactly how this idea came to me.
Gretchen and I were on the phone. (Well, let's be honest here … most hours of most days, Gretchen and I are on the phone … or texting … or emailing … or thinking about talking, texting and emailing … but that's entirely beside the point!)
---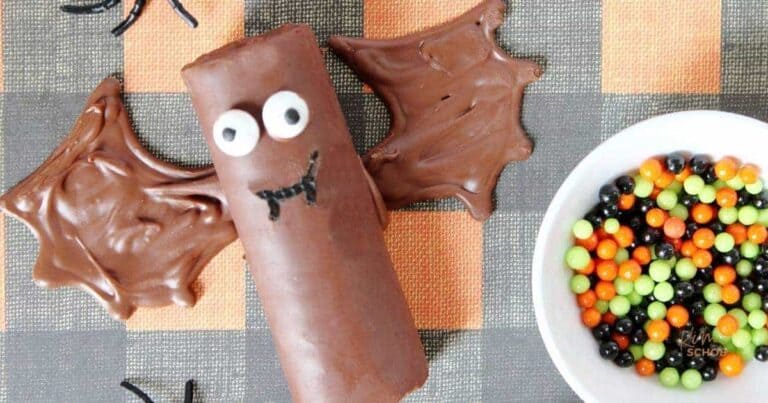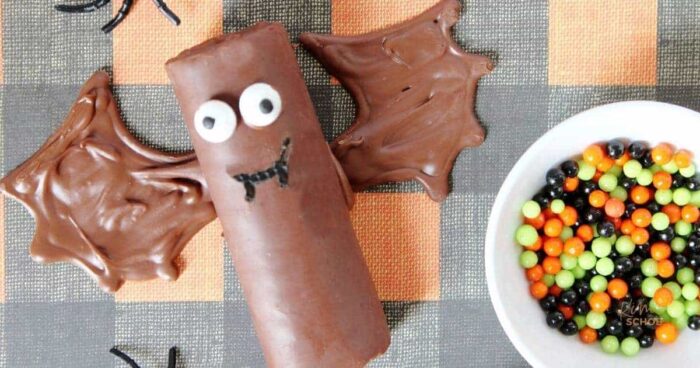 It's Halloween the holiday centered around sugar and spice and everything spooky!
While these chocolate swiss roll bat cakes are more cute than spooky, they are super easy to make – You don't even need to turn on the oven and they are SO adorable! All you need is 3 ingredients to make them! Little Debbie Swiss Rolls, chocolate chips, and candy eyes. I also used an edible black marker to draw on a mouth that really completes the whole bat.
---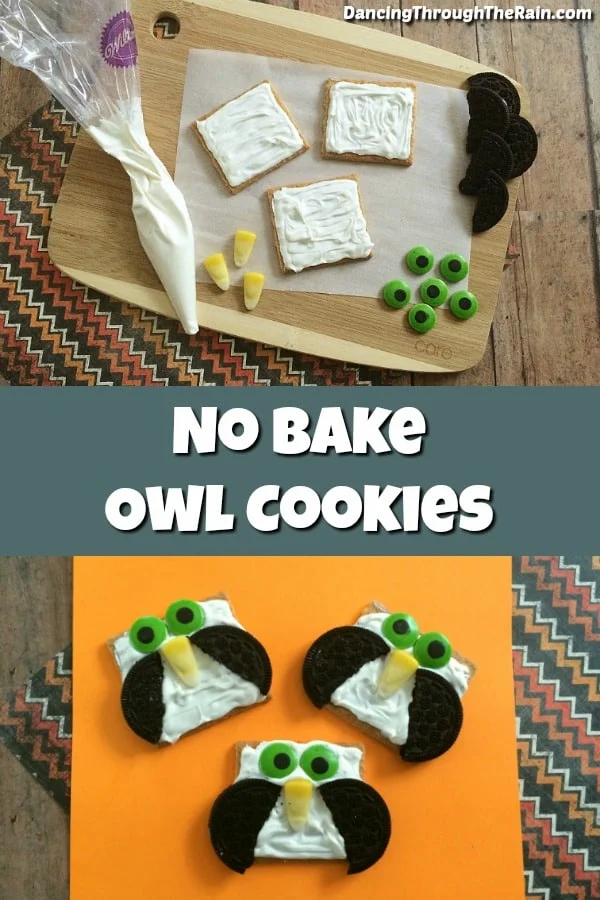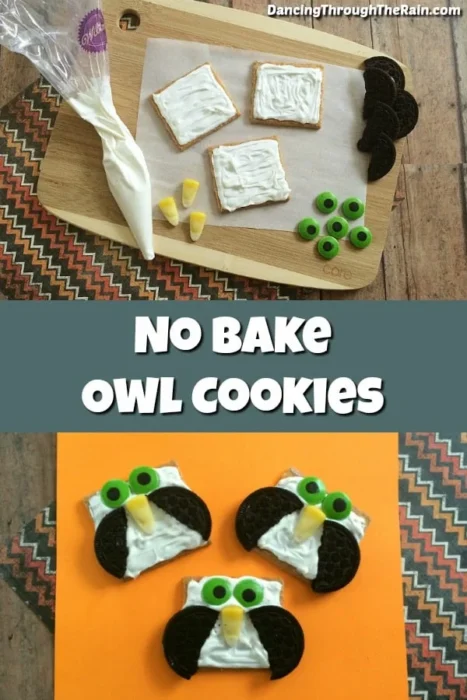 These No-Bake Owl Cookies are an easy recipe that anybody can make! With Oreo cookies and frosting, this is a sweet treat everyone will love!
Some of the most fun treats that you can make for a holiday party or a child's classroom are little food animals and these No-Bake Owl Cookies are the perfect example.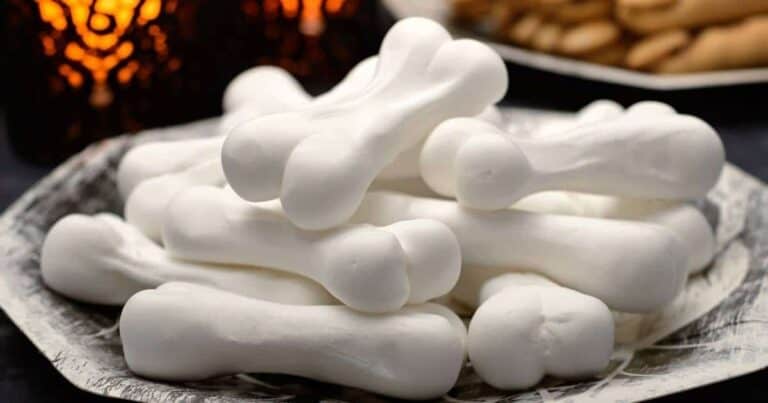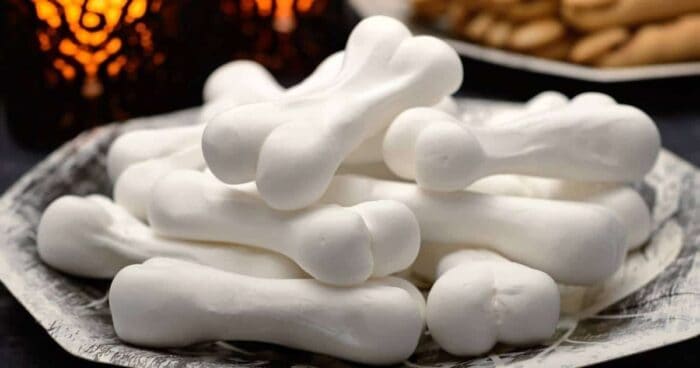 Do you know what I love most about meringue cookies? Even though they are simple to make, everyone always thinks I spent hours and hours with them, and the compliments never seem to stop. Moreover, these are no exceptions. Just take a classic meringue cookie recipe and pipe them out into the shape of bones for an eerily delicious gluten-free Halloween treat.
---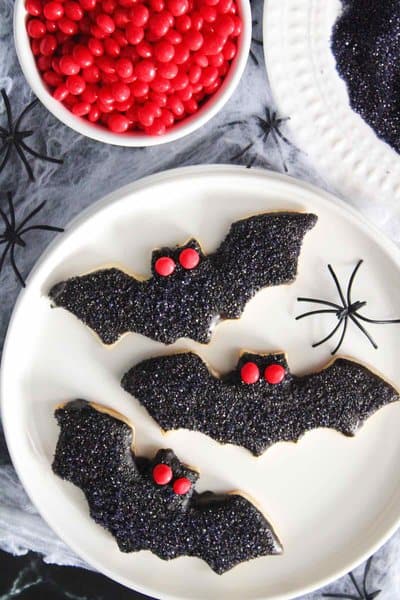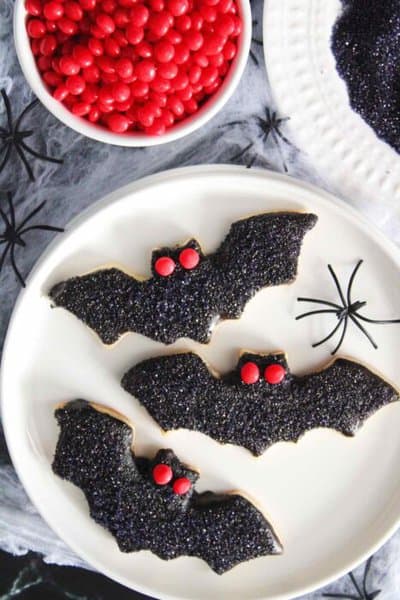 These Halloween themed bat sugar cookies are seriously spooky and perfect for the scariest time of the year.
My favorite part about these cut out bat sugar cookies is the fact that you do not have to chill the dough. Simply make the cookie dough with simple ingredients, roll it out and start cutting out your bat shapes. This is the perfect recipe for the kids to help with. They'll have so much fun dipping the bat cookies in the black icing and topping with shiny black sanding sugar.
---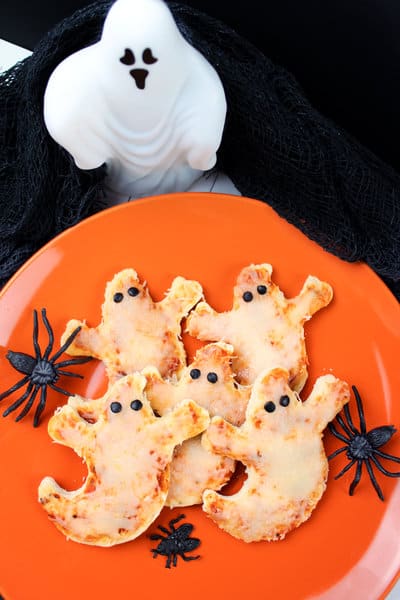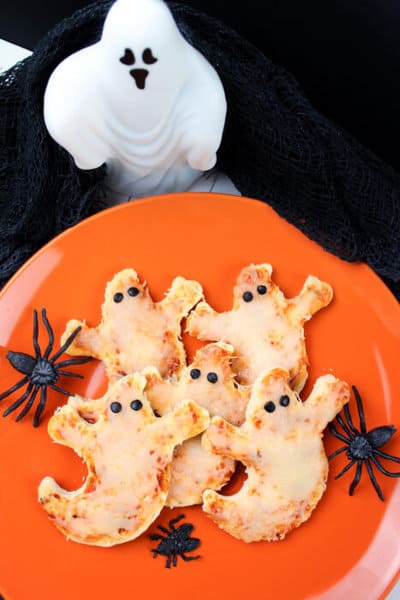 Your kids will love making these fun mini pizzas, and you will love how quick and easy they are to make thanks to the store-bought pizza crust.
Of course, you have the option to make your own pizza dough for the crust if you have the time. But ready-made pizza crusts will leave more time for trick-or-treating.
---
Thanksgiving Treats That Look Like Things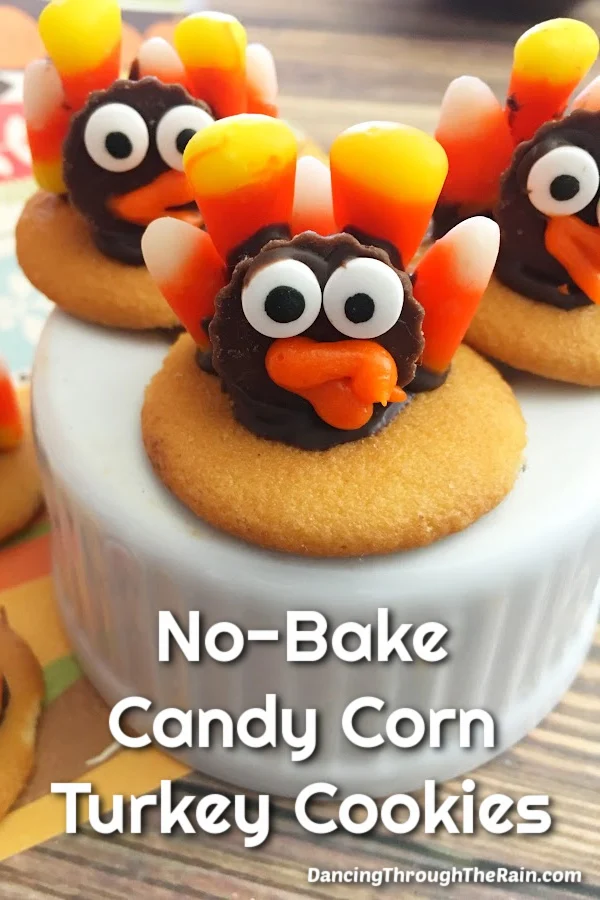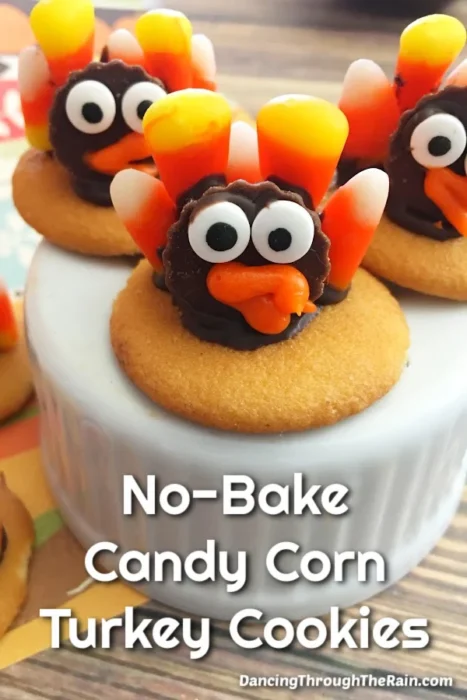 No-Bake Candy Corn Turkey Cookies are the perfect dessert for kids of all ages! These Thanksgiving turkeys are a super fun treat! As Thanksgiving desserts go, these No-Bake Candy Corn Turkey Cookies are incredibly adorable! With only a few simple ingredients, you can decorate your Thanksgiving table with these cute little turkey cookies and everyone will be gushing about them.
---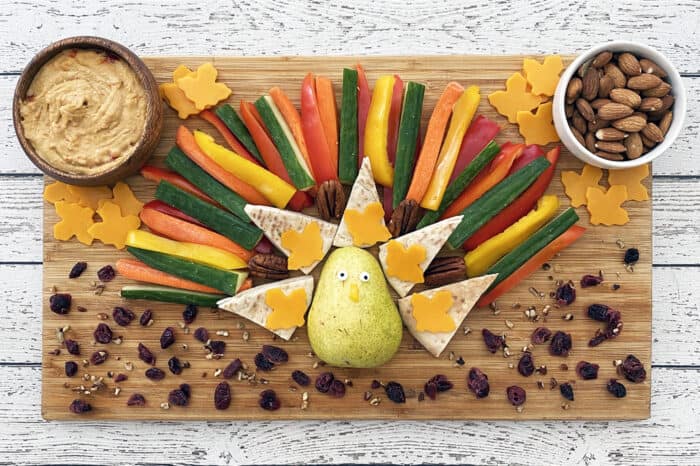 Who doesn't love a themed grazing board? This Thanksgiving Turkey Snack Board is the perfect way to snack while cooking or hosting this Thanksgiving. Your guests and family will be impressed and everyone can feel good about what they are snacking on!
---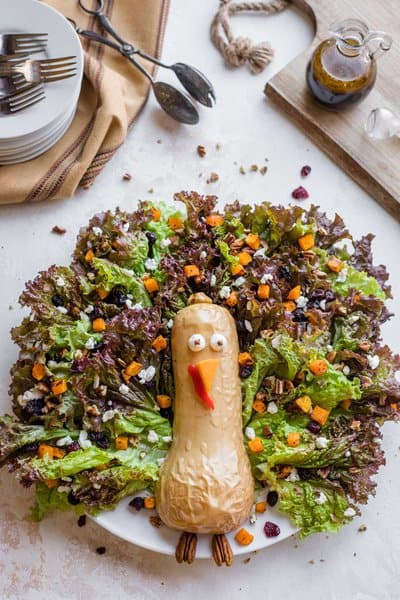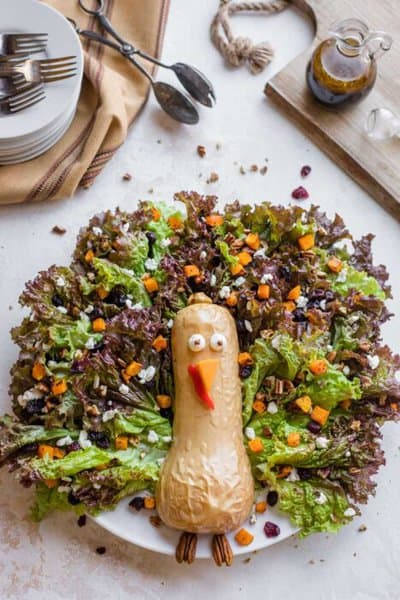 When it comes to holiday meals, I always love having at least one dish that is absolutely, unmistakably festive. One that screams HOLIDAY! (In capital letters, no doubt.) One that is so darned cute that it does double-duty as a centerpiece and is almost (almost) too pretty to eat.
---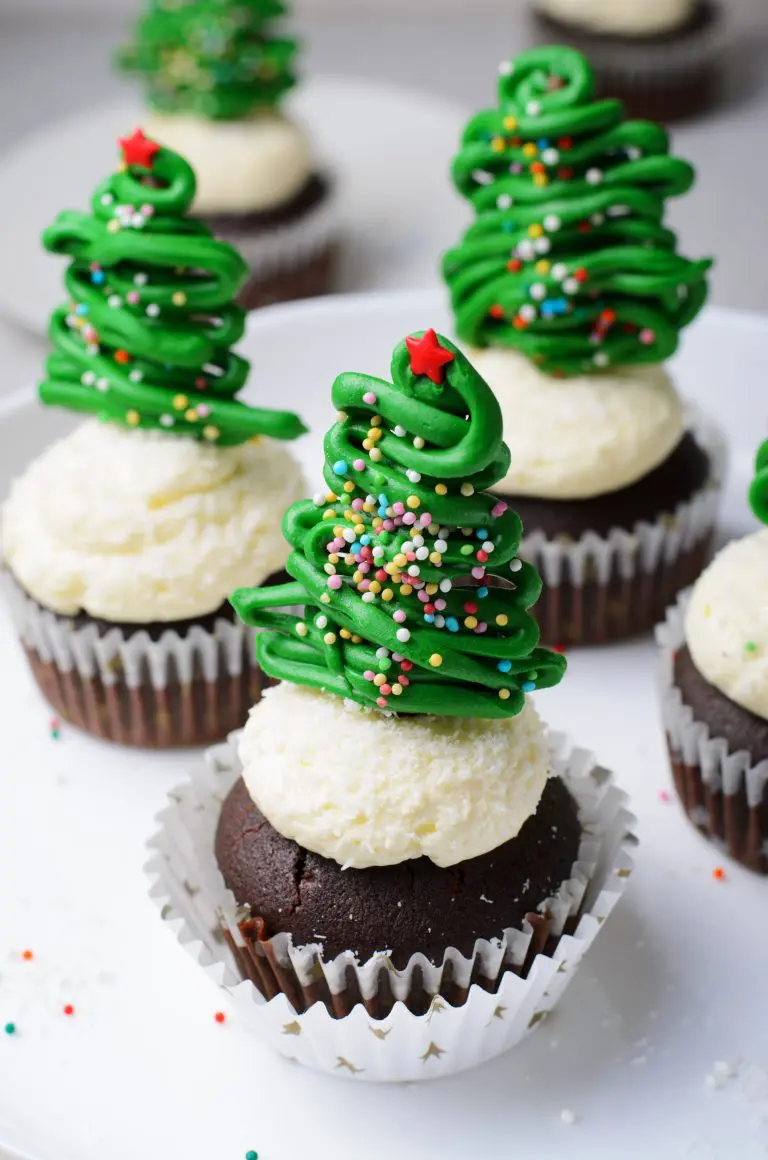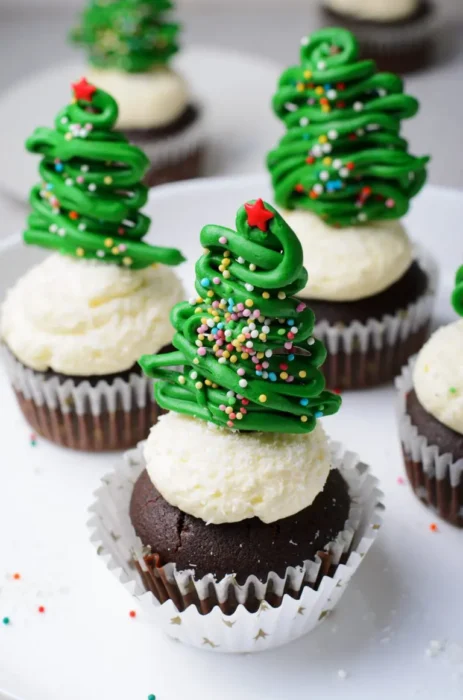 These Chocolate Christmas Tree Cupcakes are the cutest and most festive cupcakes ever! Made with chocolate cake mix and homemade vanilla buttercream frosting, these delicious Christmas Tree Cupcakes are almost too pretty to eat.
---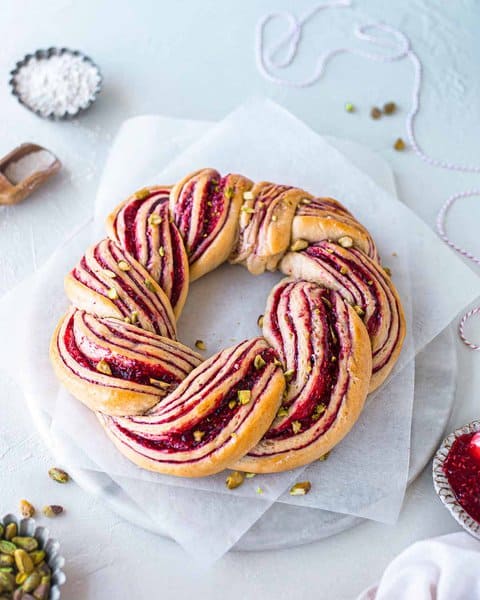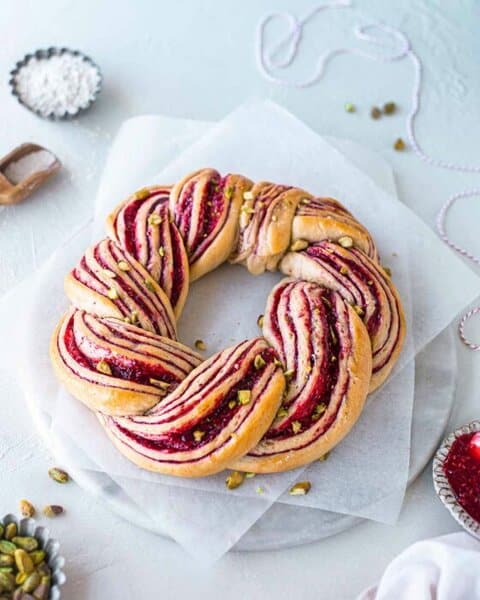 Raspberry and pistachio wreath recipe perfect for Christmas and gifting to loved ones! Easy to make, impressive and delicious.
This festive wreath recipe is adapted from my popular jam donut babka, sticky cinnamon buns and many other brioche style bread recipes on Rainbow Nourishments. Readers have successfully made these recipes over 80 times which means this wreath is *very* tried and tested! You're in good hands here!
---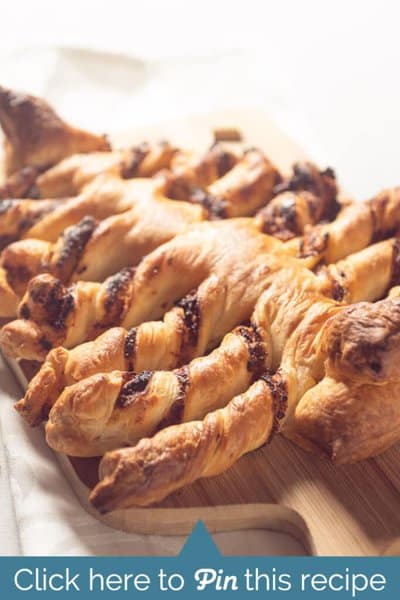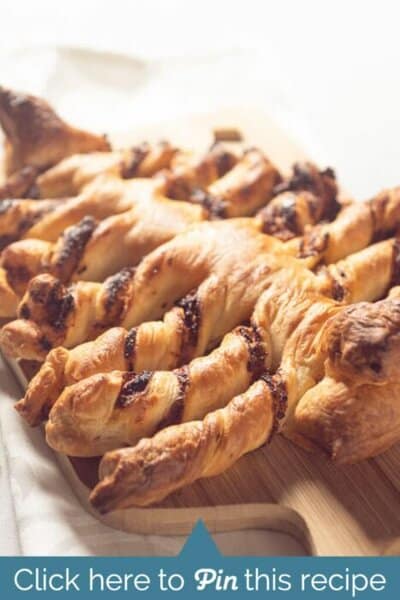 The advantage of being a food blogger is that you make recipes several times (to get them foolproof) and in advance of the Holidays. Like this appetizer recipe which I'm going to serve for Christmas. When eating, the family asked for a second portion, so I'm sure that it's going to be a WINNER around here.
---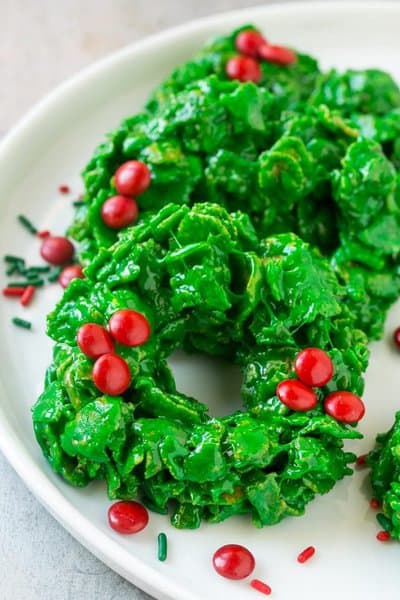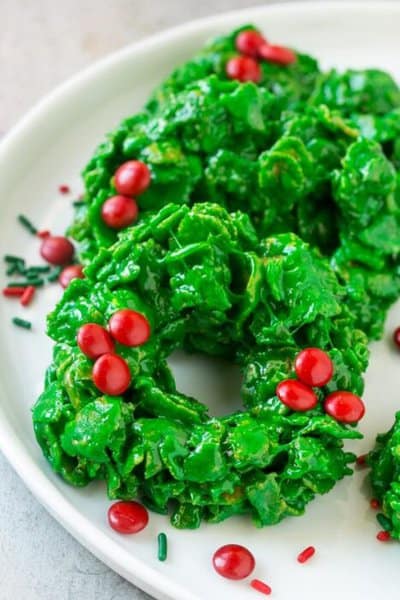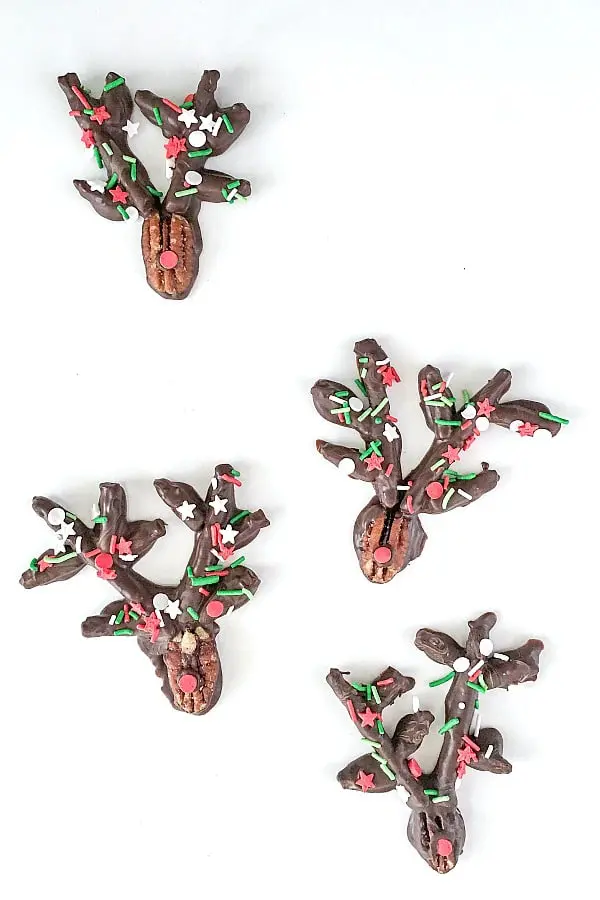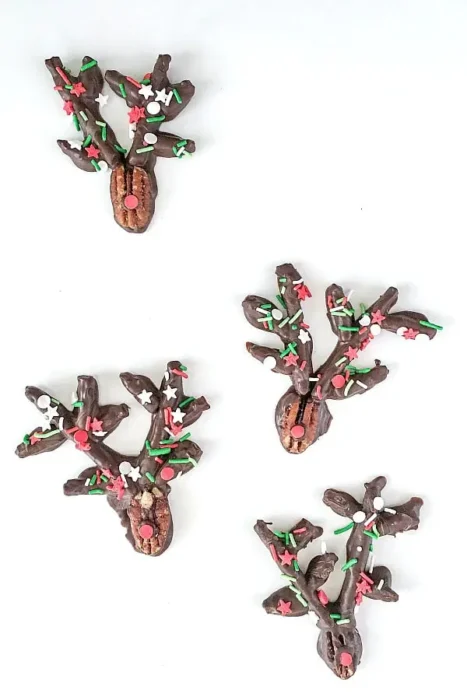 ---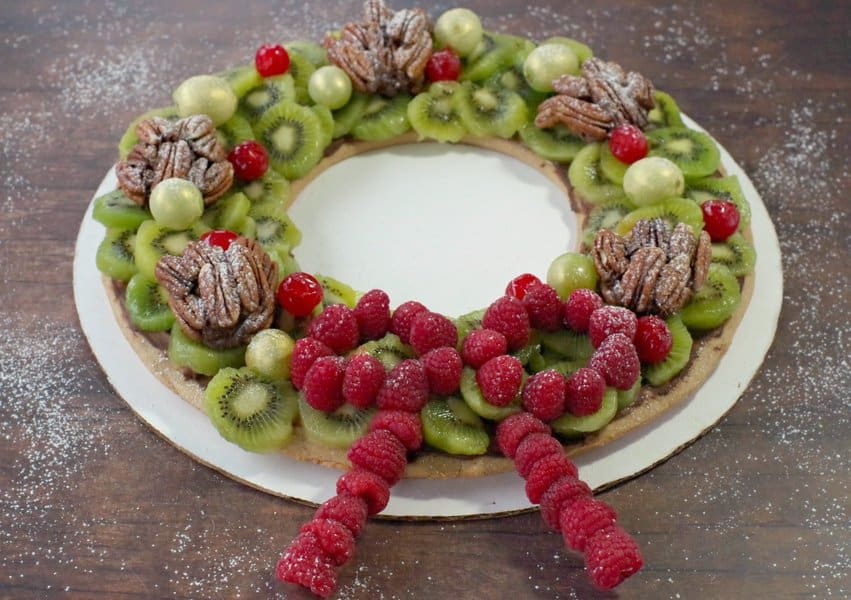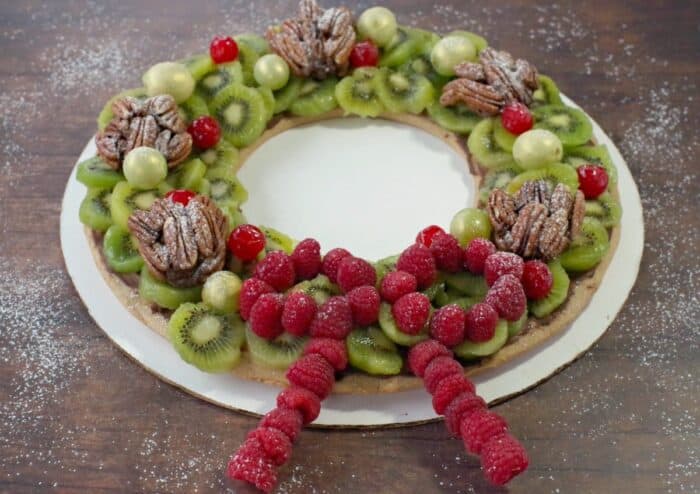 The holidays can be a pretty indulgent time of year. That's what inspired me to create this healthy holiday cookie recipe. I wanted to make a healthier Christmas cookie that was unique, kid friendly, easy to make and didn't leave me overdrawn at the calorie bank.
---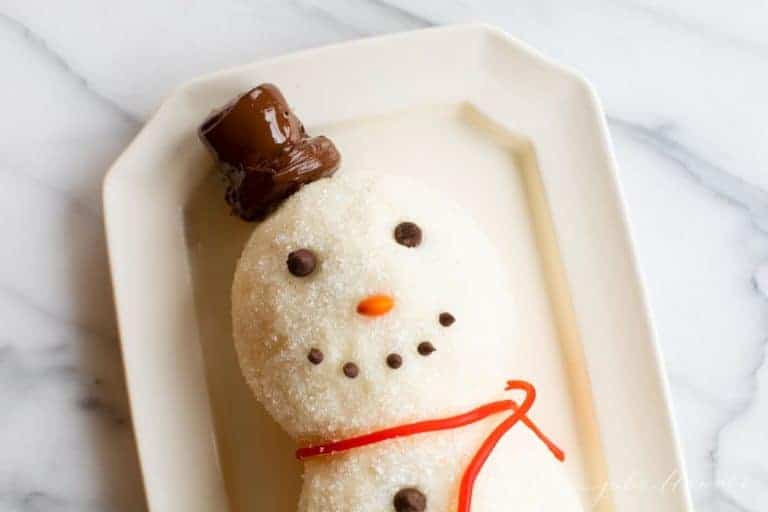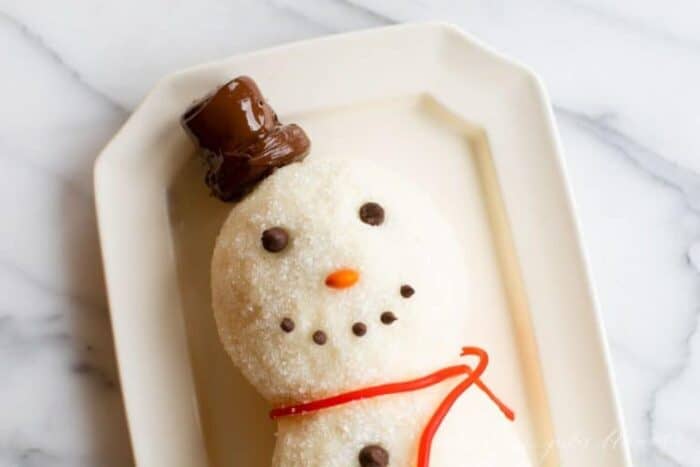 Learn how to make a cheeseball with a charming snowman cheese ball recipe! Get all the best tips and tricks for creating this sweet dessert snowman cheeseball.
I'm back with another creative Christmas recipe…and while I love an easy appetizer like this Wreath Pesto Cheese Ball and these mini cheese ball bites, dessert cheese balls are even more fun!
---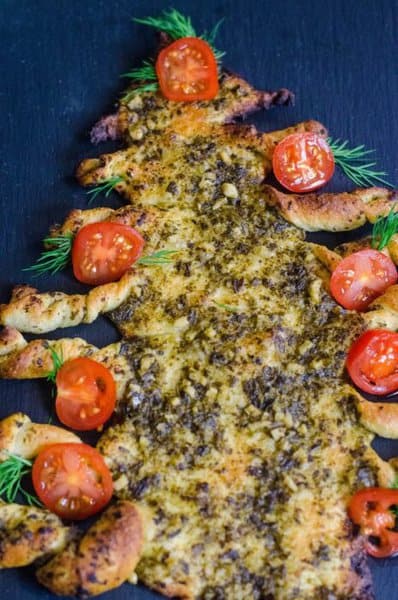 It's only one week until Christmas and we're ready to start getting festive here at Two Kids and a Coupon. We've begun our holiday baking, have been wrapping gifts and having other holiday fun to celebrate the season. As the big day approaches, we've been adding little bits of Christmas cheer to our menu and I wanted to share this tasty Christmas Pesto Tree Bread. Great alone, with a meal or as an appetizer, this Christmas Pesto Tree Bread is easy to make and only takes a few ingredients. Here's how to make it!
---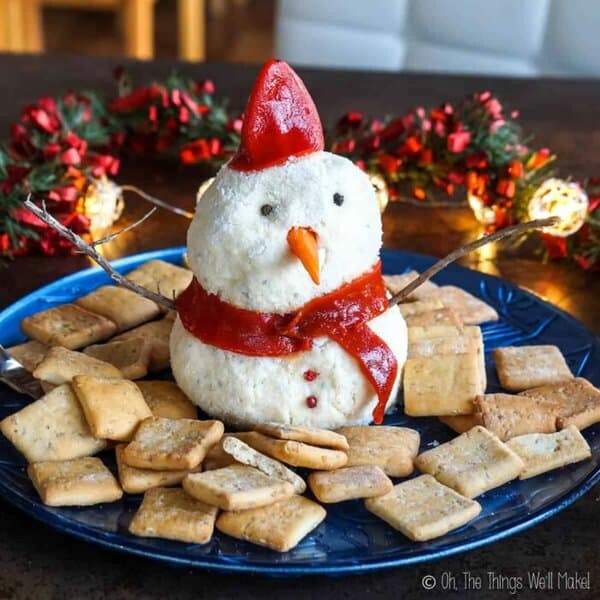 The first year I made a snowman cheese ball was the only year I didn't put up a Christmas tree. My son was an overly active toddler, so a tree seemed like an unnecessary danger that year. (Or maybe I was just an exhausted mommy and used that as an excuse.)  We were hosting Christmas Eve dinner, though, so I did put up some lights and tinsel and tried to make my food a little more festive.
---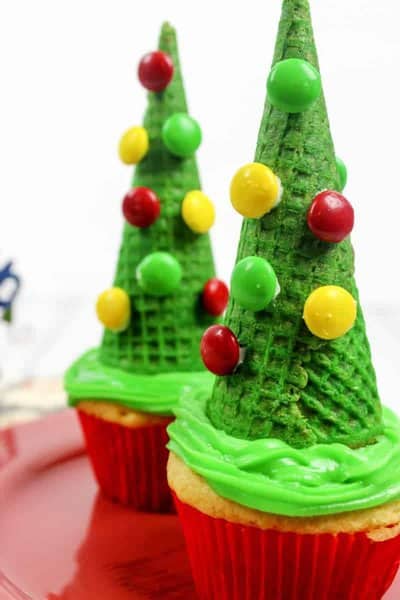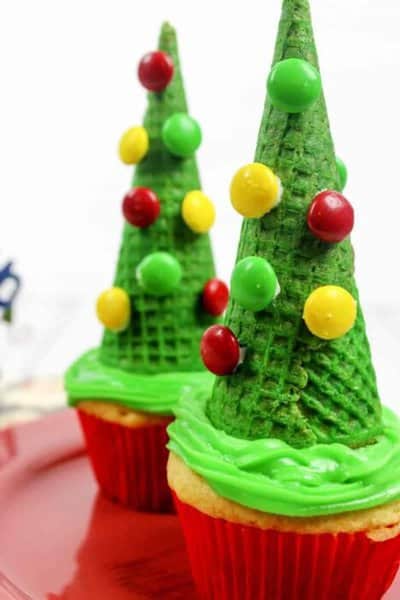 These fun Christmas tree cone cupcakes are easy to make by topping cupcakes with sugar cones and then decorating them with M&Ms as ornaments.  These sugar cone topped cupcakes are so much fun to make and the kids will have a blast decorating them.
---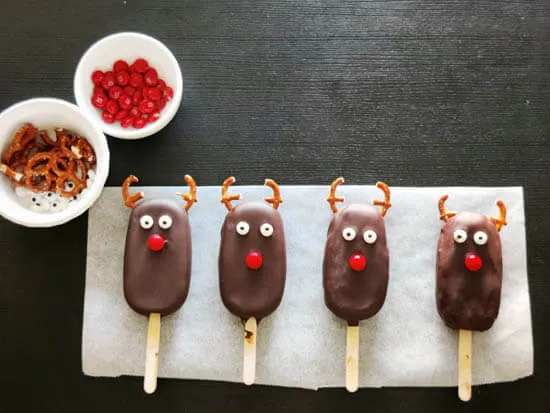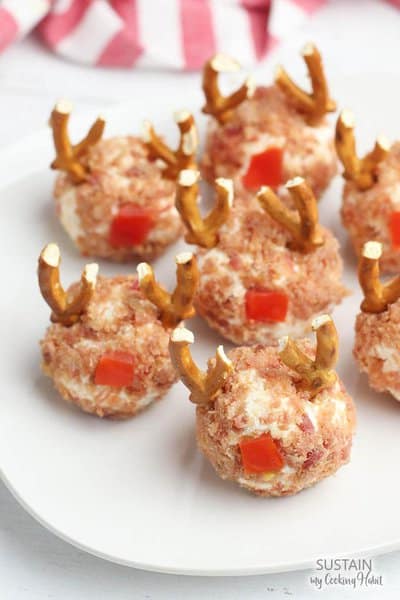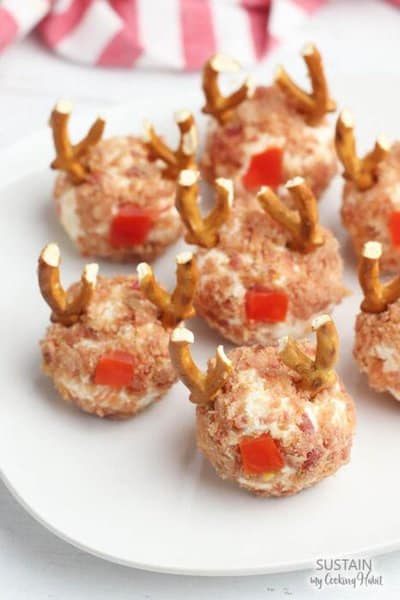 Although it's been a couple of years since we've done it we used to love to host a Christmas open-house. It was a great, low stress way to get together and see friends and family who we hadn't seen for a while.
---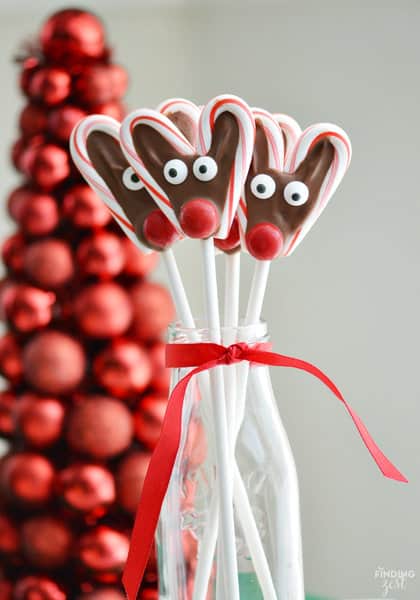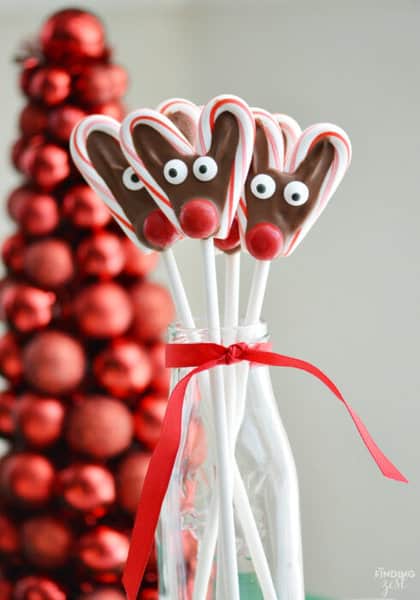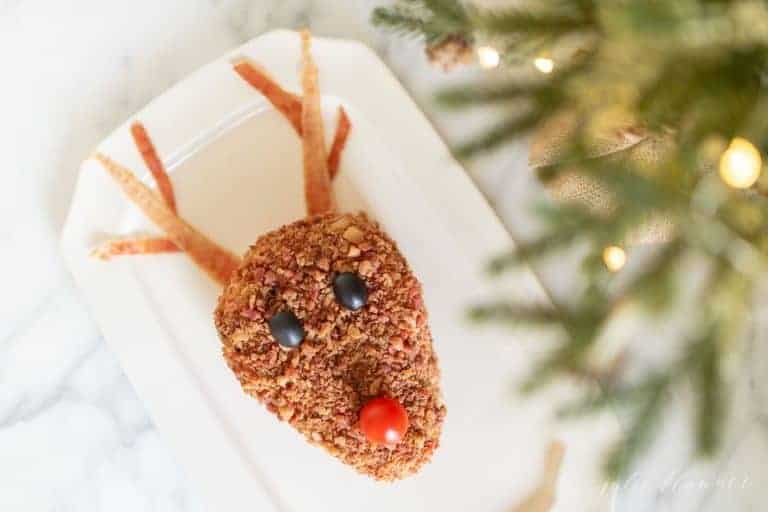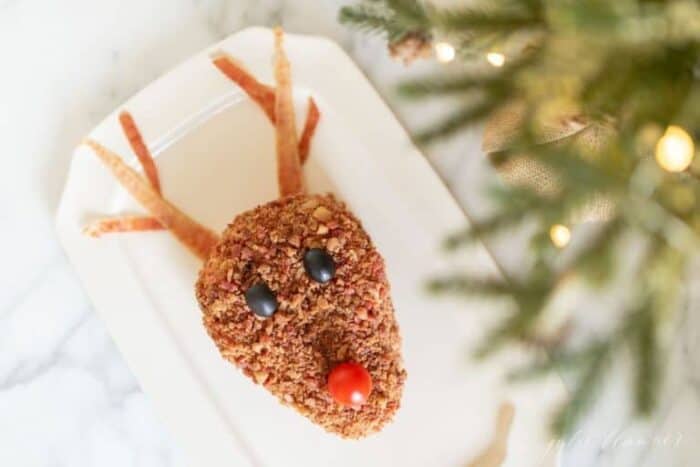 This Bacon Ranch Cheddar Cheeseball is so cute and festive for the holidays! Shaped into a charming reindeer, this Christmas cheese ball will be the hit of your parties this year – a bacon cheese ball has never looked so cute!
---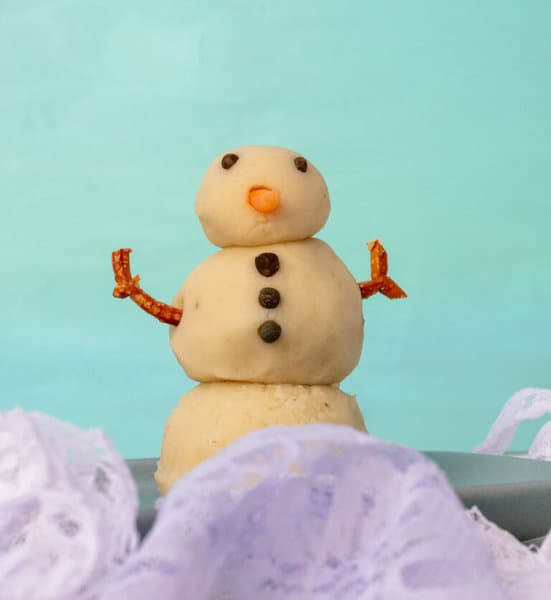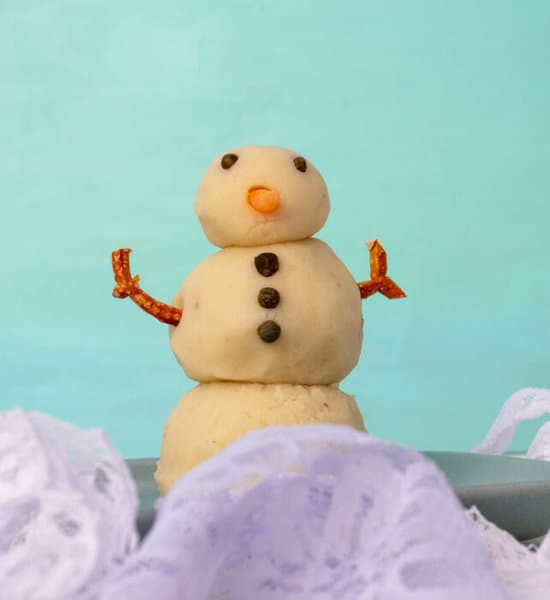 It's so easy to eat desserts for every meal in the winter, but sometimes you need to have some savory food in between your desserts to mix things up. That's where these mashed potato snowmen come in. While we're on that topic, are they still called snowmen? We don't call mail carriers mailmen anymore. Maybe we should call a snowman a snowwoman or a gender neutral snowperson. Please email me some suggestions here, because I don't want to be unwoke.
---
Spring Treats that Look Like Things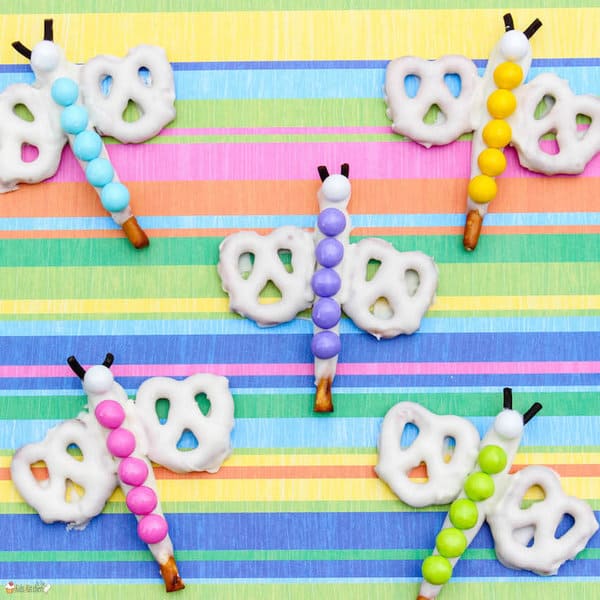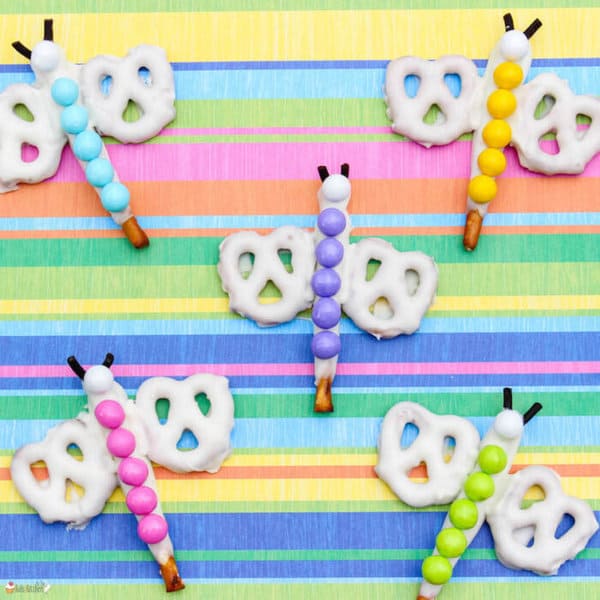 An easy recipe requiring only a few simple ingredients, these Dragonfly Pretzel treats are a fun summer boredom buster to make with the kids. They're also perfect to bring to a birthday party or backyard barbecue.
---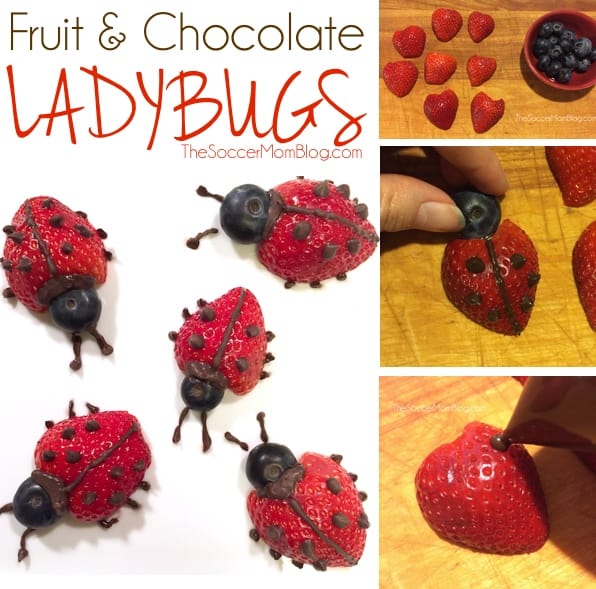 Sometimes it can be tough to get kids to eat healthy foods! I've got a few tricks up my sleeve though, and today I'm sharing a couple of my favorite ways to incorporate more fruits in my girls' diets.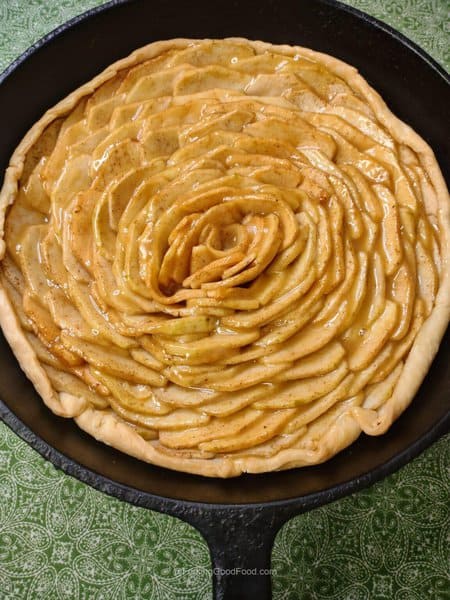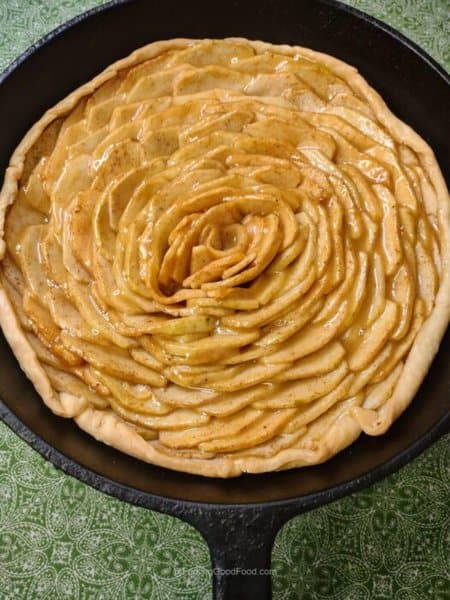 This intricate and delicately beautiful tart is surprisingly easy to make. The sweet apples and buttery caramel is guaranteed to make Caramel Apple Rose Tart a showstopper.
---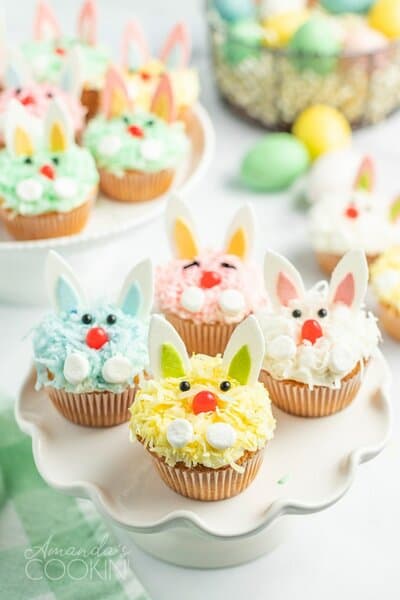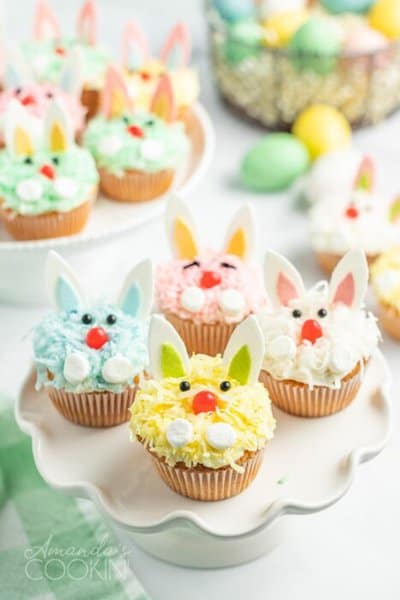 You don't have to be a cake decorator to make these adorable Easter bunny cupcakes. They are easy enough for anyone to make and using a cake mix makes them even easier. Pair these with our Easter Chick Cupcakes and you will be the star of the holiday!
---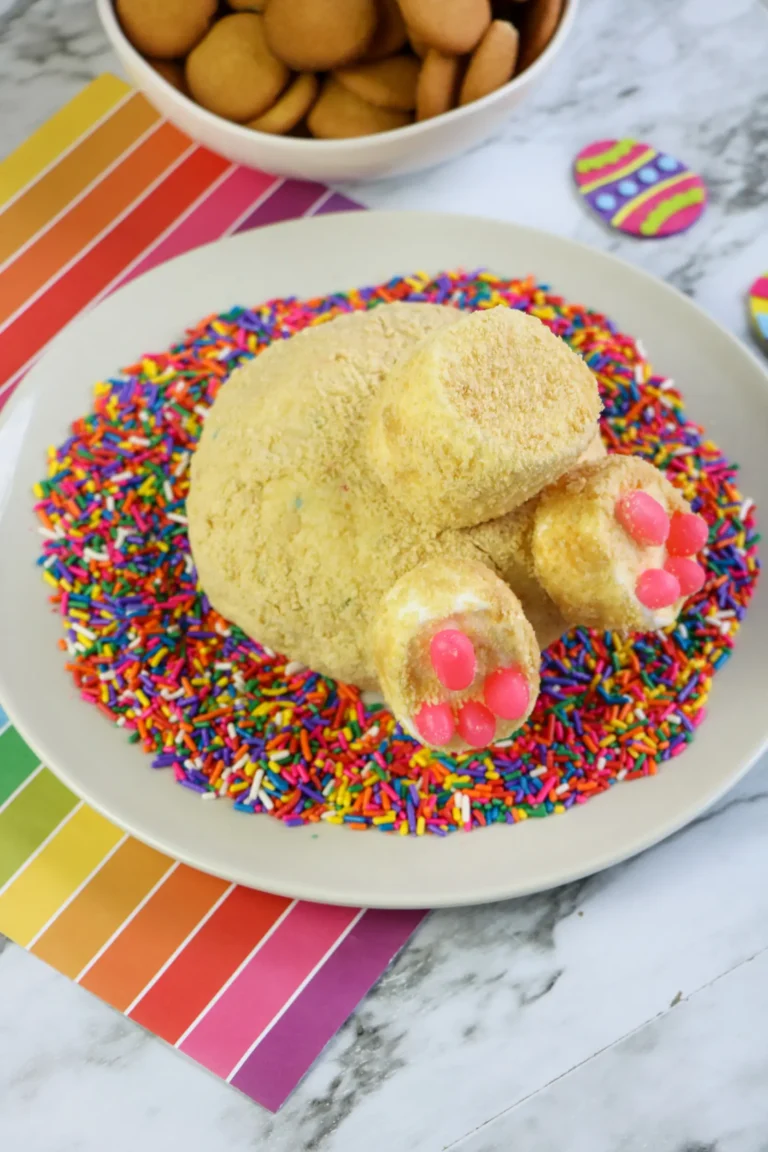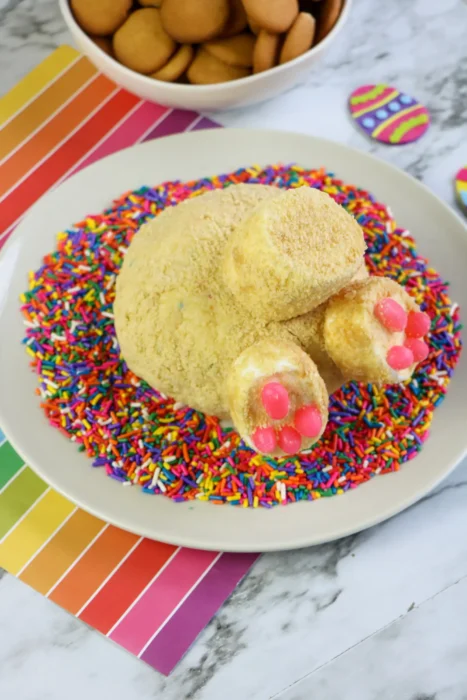 Funfetti Bunny Butt Cheese Ball is sweet, creamy and so fun to make.  It's a perfect dessert and looks so cute on your Easter dessert table.
I don't know about you but my daughter always gets excited about cake batter.  When we make a trip to an ice cream shop she wants a scoop of cake batter ice cream.  It's her go to dessert.   I wanted to make a fun dessert for Easter that I knew she would eat, so I took her favorite cake batter cheese ball and turned it into a bunny butt shaped Easter dessert.
---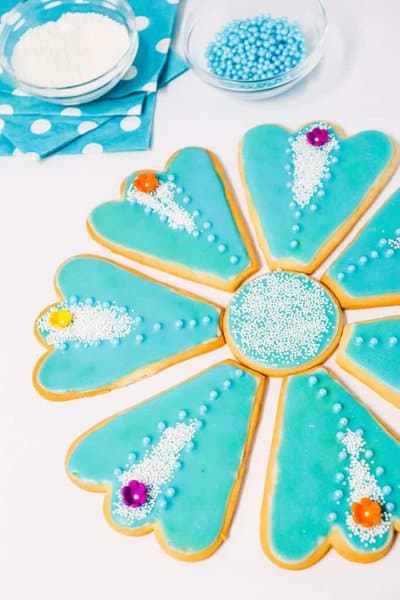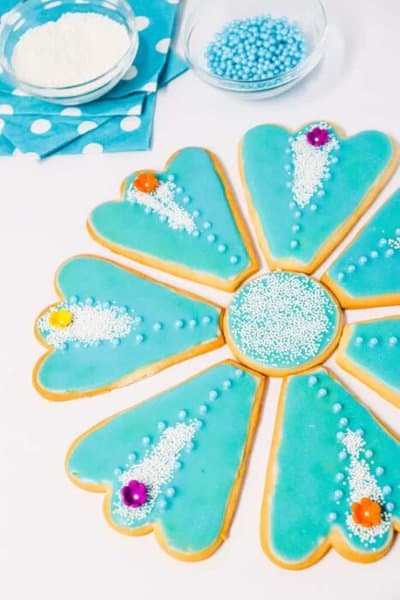 Check out the size of this cookie! There *might" be enough to share with the kids when you get done baking it…maybe. But in all seriousness, these Blue Flower Platter Cookies can feed quite the crowd. (and they look really cool, too!)
---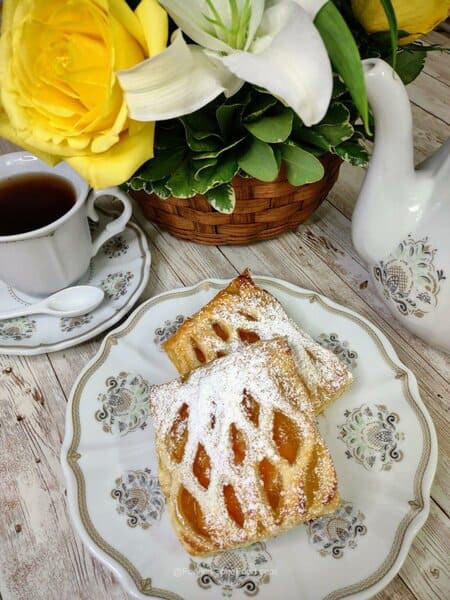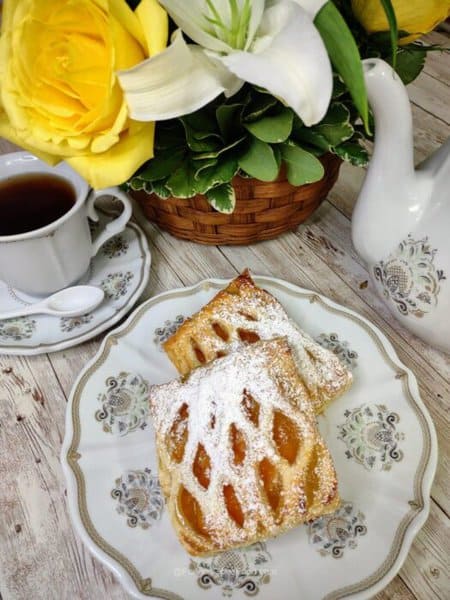 Peaches and Cream Lattice Puff Pastry are delicate pastries that look difficult but with a couple of great kitchen hacks your guests will be so impressed. If you save them any that is!
---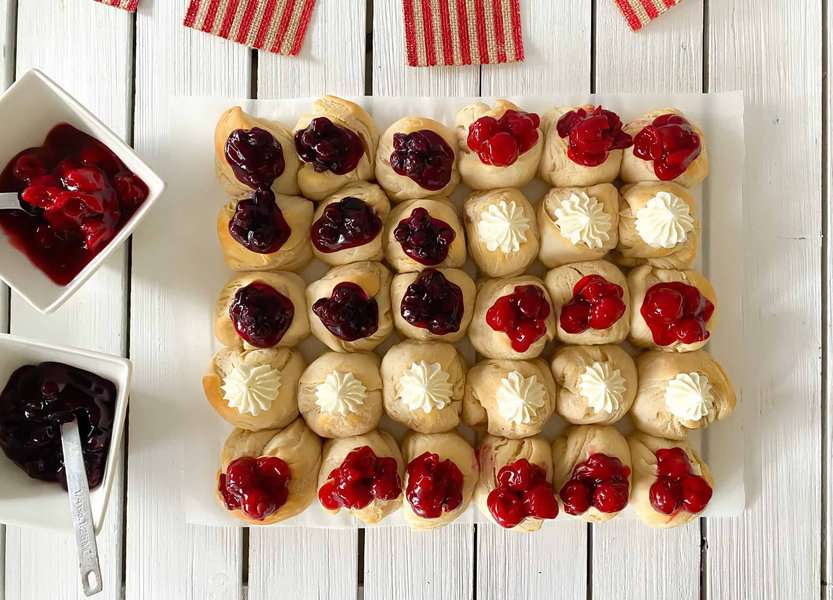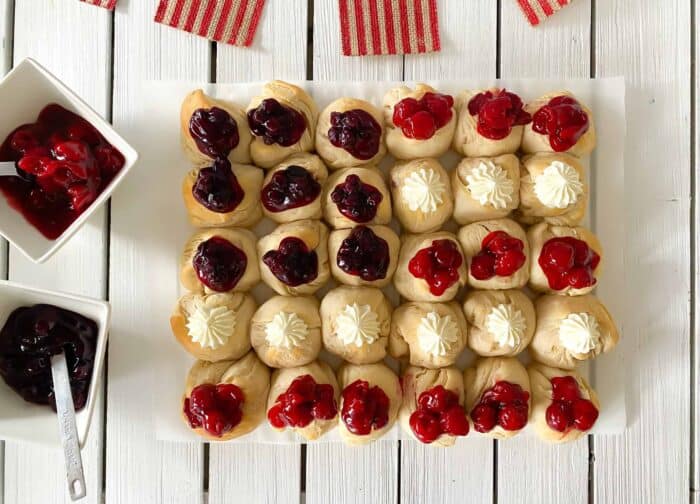 This patriotic pull-apart American Flag Cheesecake Biscuit Bombs is the perfect summer dessert for Memorial Day, Fourth of July or Labor Day! It is super easy to make, fun and absolutely delicious!
---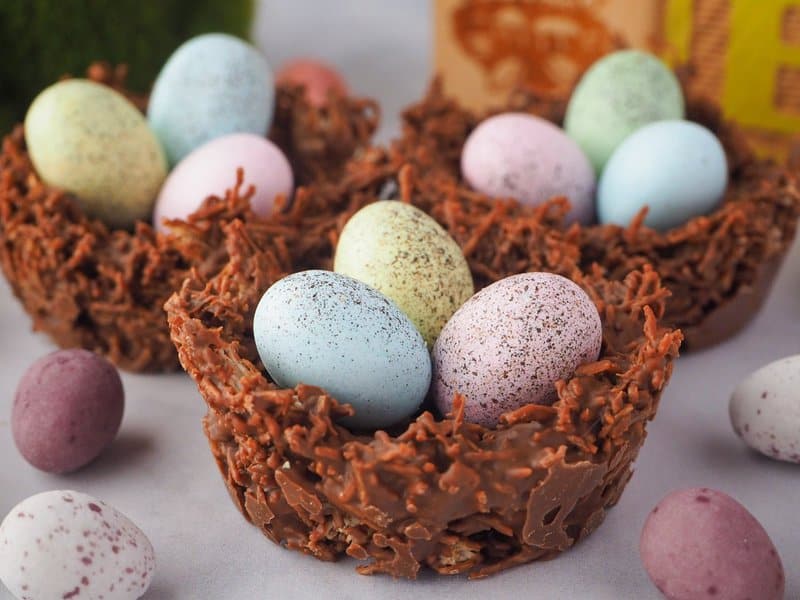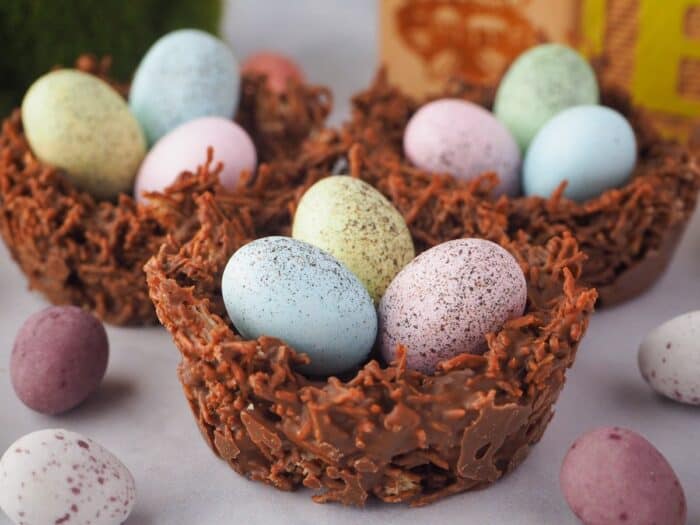 These shredded wheat nests are an easy Easter no bake dessert. They are so simple the kids can practically make them on their own. Hop to it!
---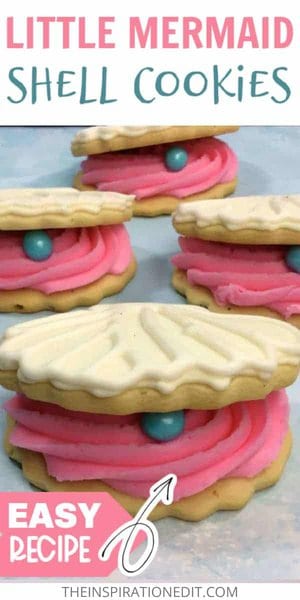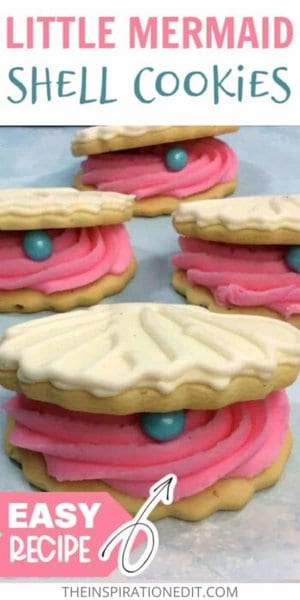 Today on the blog we are sharing a tutorial for Disney Inspired Little Mermaid Clam Shells. The Little Mermaid is an all-time favourite of mine and this recipe is sure to be a hit at your next underwater themed party or Disney themed fun day. I hope you like this recipe. Enjoy!
---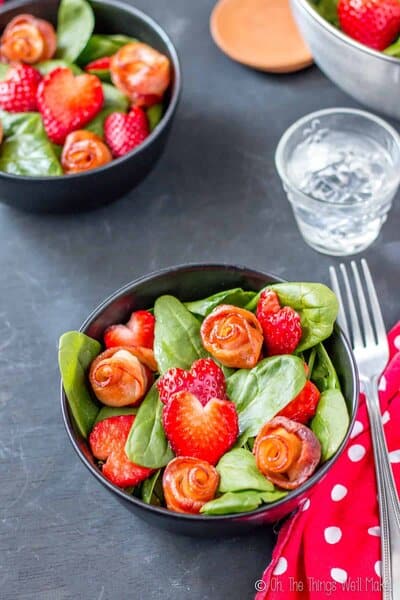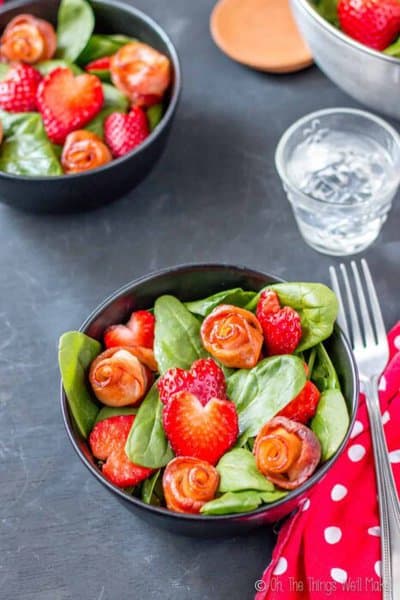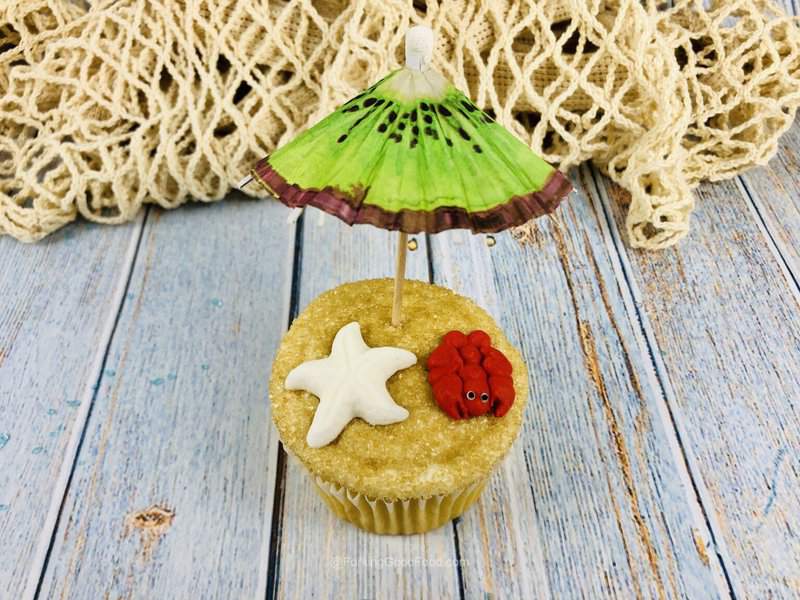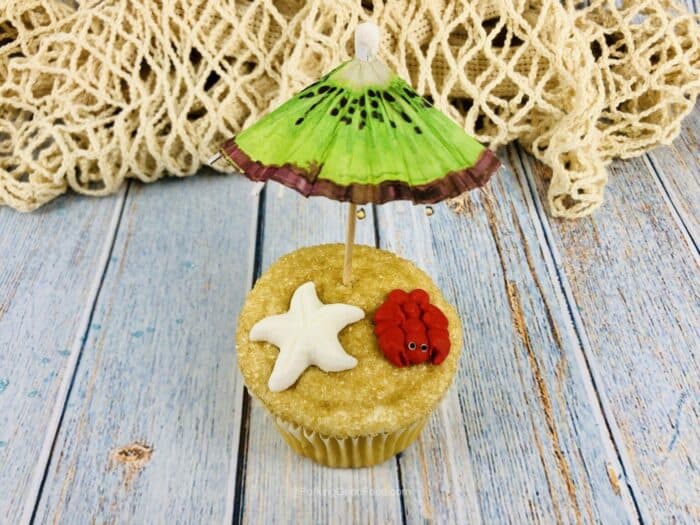 This summer, we're taking a walk on the beach and bringing it to our kitchen! These gorgeous cupcakes with creamy frosting are inspired by all things beach. If you've got an upcoming beach-themed party or just looking for something special to make your family, consider whipping up these easy-to-make treats. You can even try them in different flavors (like chocolate) for a versatile recipe!
---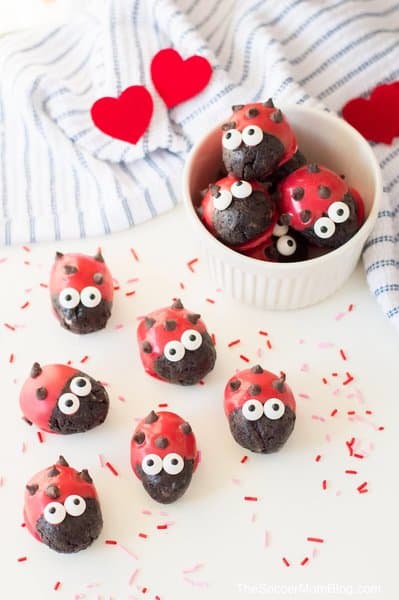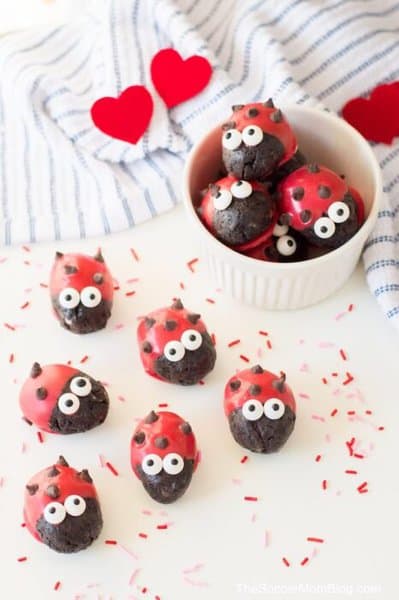 These adorable Ladybug Valentine Truffles are a sweet treat that's perfect for the love bug in your life! These easy Oreo truffles are fun to make with the kids…and even more fun to eat! The best part – there's no baking required!
---