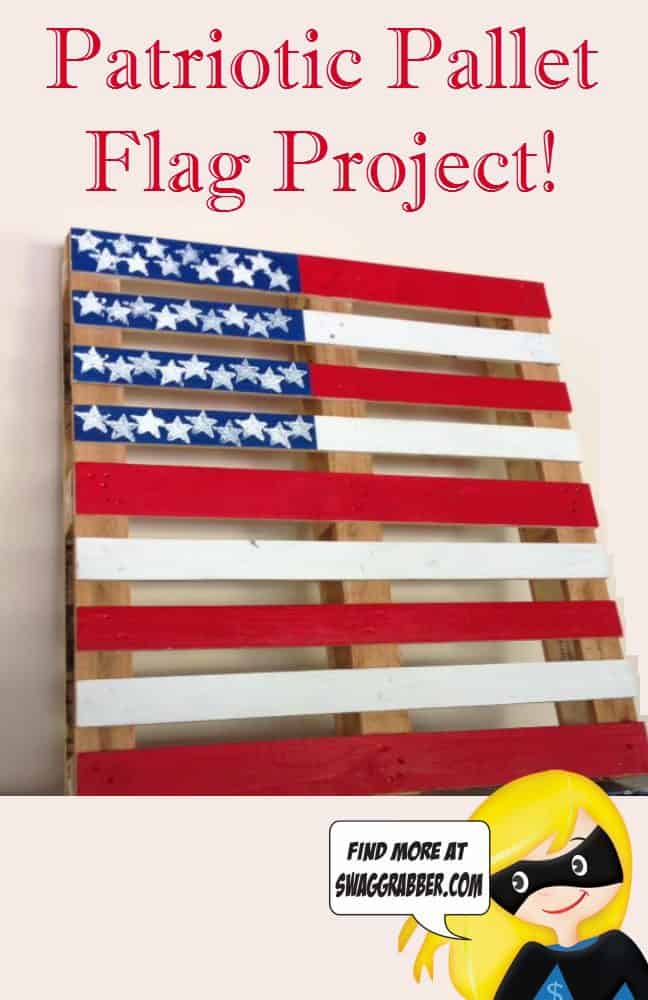 Here's a fun little project you can do for 4th of July – a Patriotic Pallet Flag!
Since most people have the supplies laying around (or can get them), this project is pretty much FREE! This project is super easy to do so you can include the kiddos too!
Instructions: Clean a regular pallet and let it dry. Paint the boards to look like the picture above. Make sure to leave the top left quarter for blue paint. Once you are done, cut a sponge into the shape a star. Use the white paint to put pretty white stars on the blue. Pretty easy and fun right?
Supplies required: One Pallet, Red Paint, Blue Paint, White Paint, and Star Sponge.
Thanks Gravlee Family!