Do you struggle to find time in the morning to make a healthy breakfast? Are you always running late for work and end up grabbing something unhealthy on the go? If so, then this roundup is for you!
Today, we will share with you some quick and easy breakfast recipes that you can freeze and reheat quickly. These recipes are perfect for busy mornings when you don't have time to cook. So, without further ado, let's get started!
---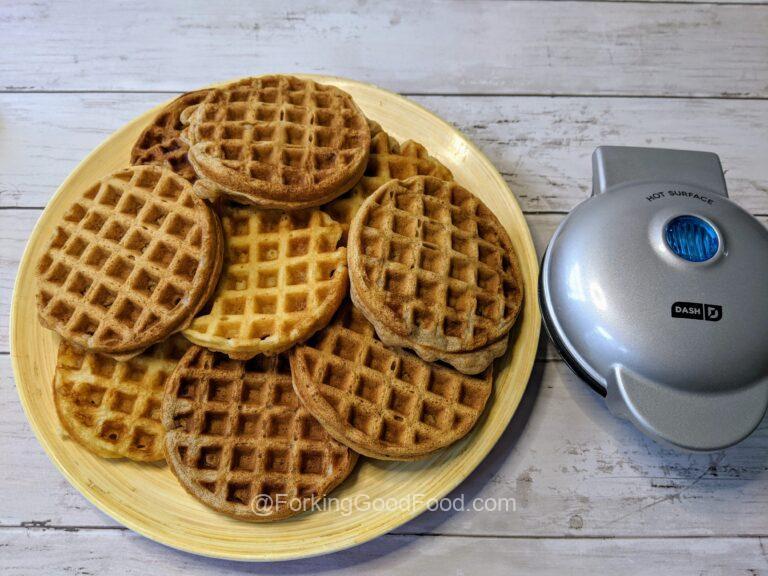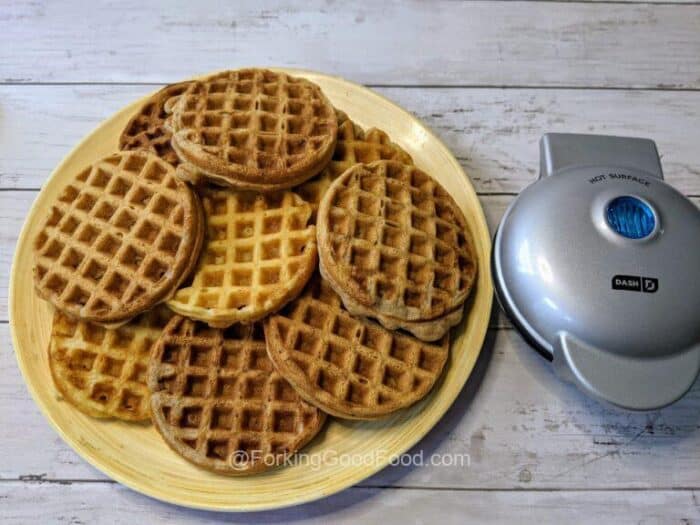 Copycat Eggo Waffles are the perfect breakfast for on-the-go families. These frozen waffles can be popped in the toaster for a quick and easy meal or snack. They are made with no high fructose corn syrup, making them a healthier option than most prepackaged waffles.
---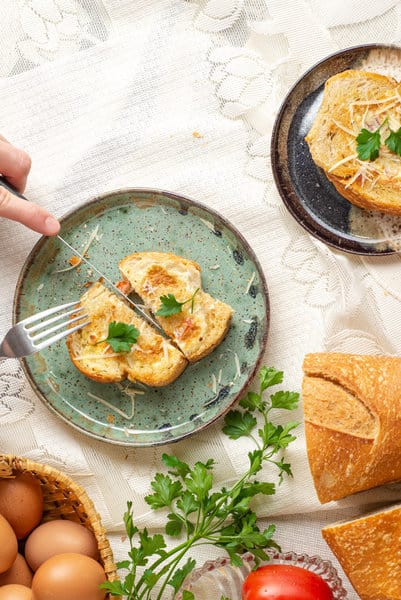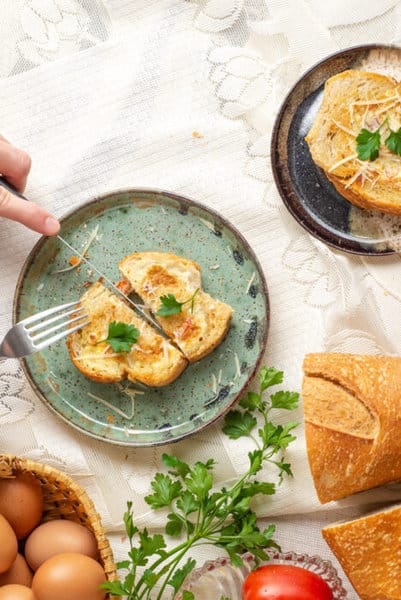 This version of Eggs in a hole bring the best Italian flavours in an easy and simple way for a healthy breakfast in just 10 minutes.
Eggs in a hole may have many names, the most known are egg-in-the-frame, frog-in-the-pod, or just egg-in-the-basket. No matter what you choose to call it, it is still super delicious.
---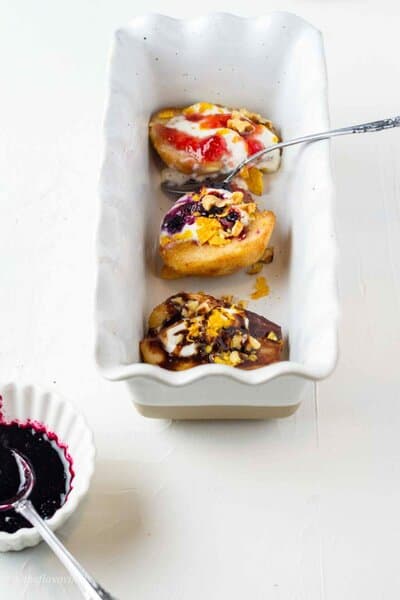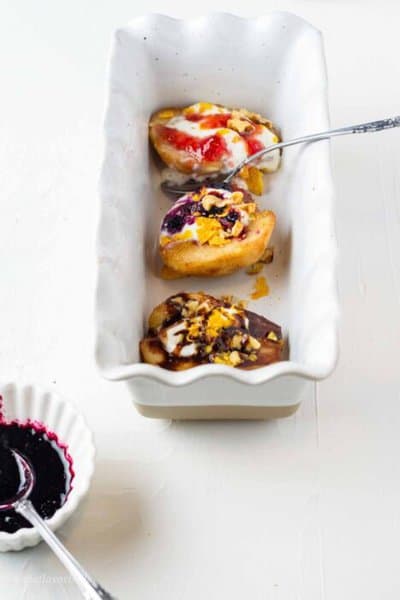 his healthy and delicious air-fried pear will satisfy your sweet tooth in a fraction of the calories. The recipe might appear like a quickly fixed breakfast pear but it has enormous possibilities for decadence and indulgence.
---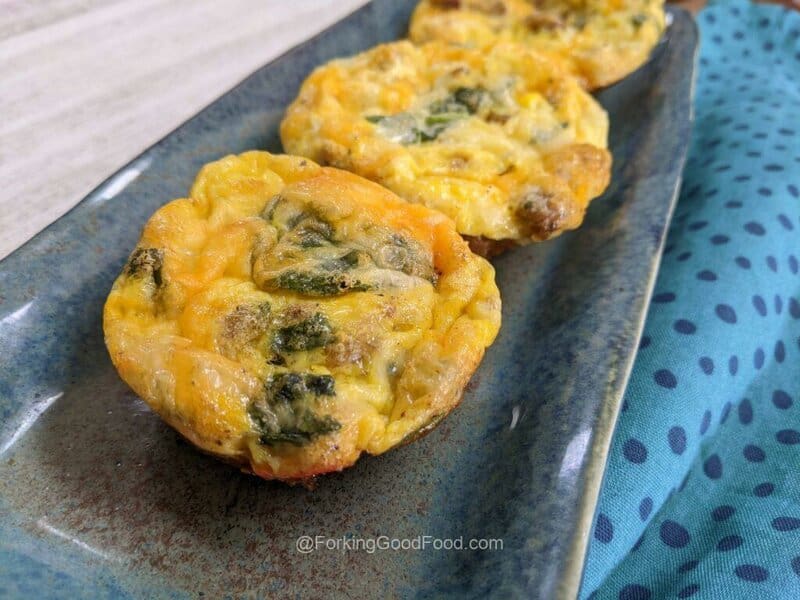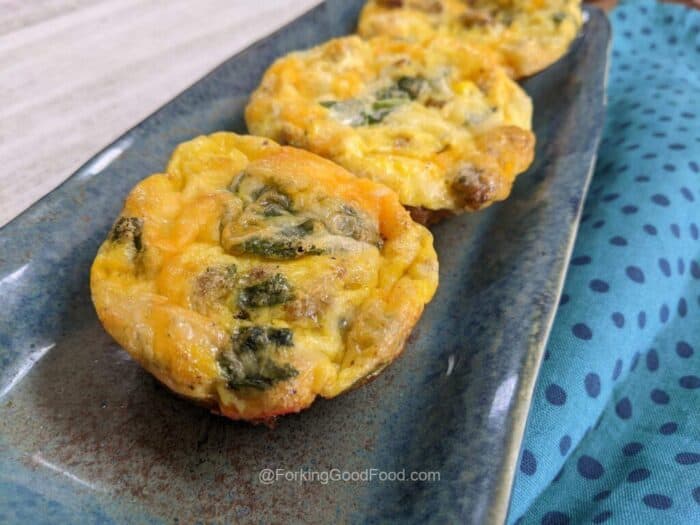 These yummy spinach frittatas can be easily frozen and reheated when needed. Plus you can sneak veggies into kids breakfasts!
---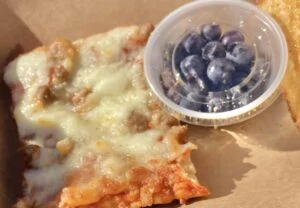 Bake a breakfast pizza, slice it into individual portions, then thaw and reheat in the microwave for a quick breakfast meal.
---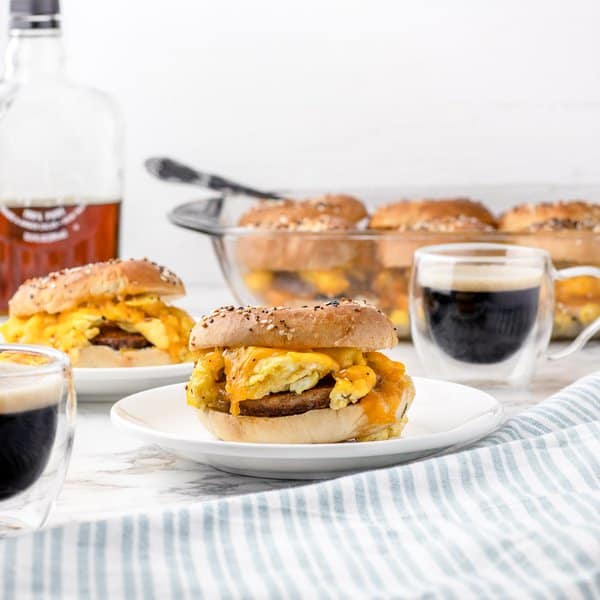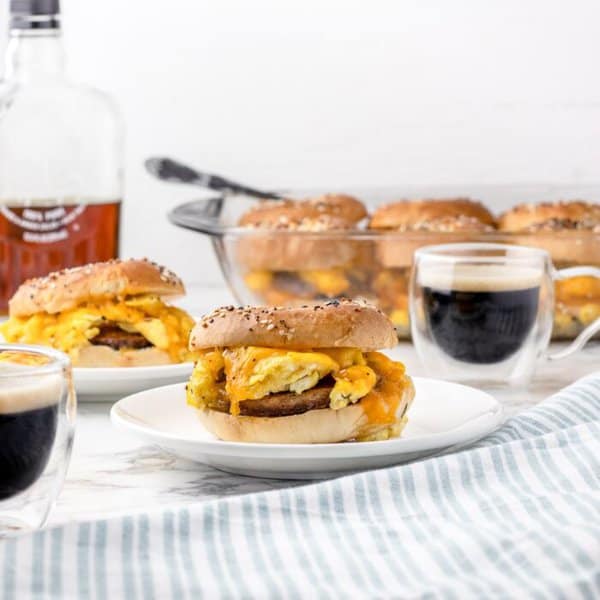 These Breakfast Bagel Sliders can be constructed and frozen in a 9×13 pan. When you are ready to eat them, preheat your oven and bake as specified in the recipe card
---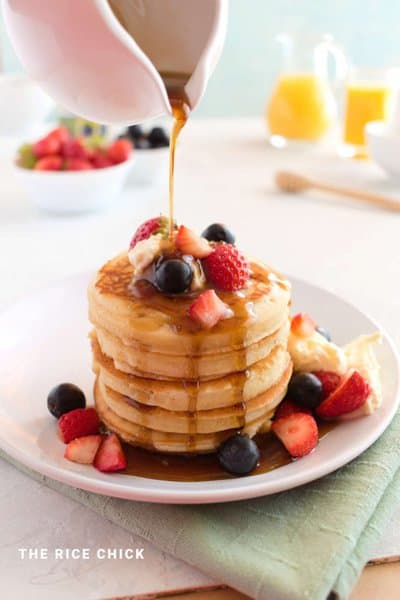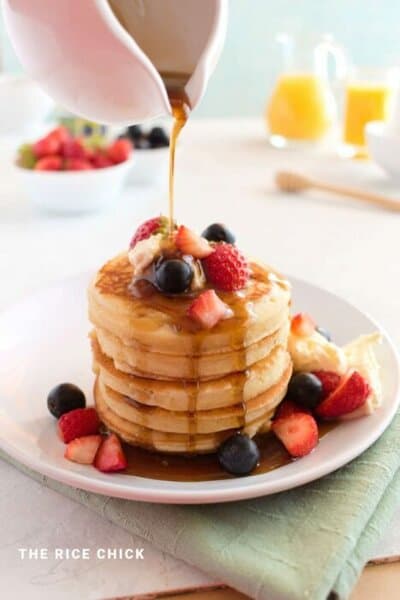 These easy mochi pancakes can easily be reheated from frozen in a microwave or over low heat in a frying pan.
---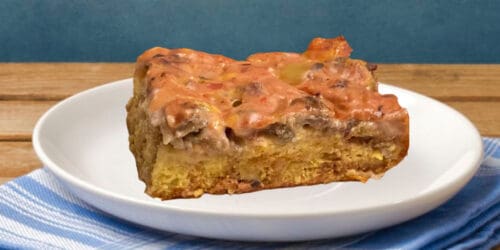 Make this easy breakfast casserole ahead of time, freeze, then thaw in the refrigerator before you need to bake it. Bake as directed in the recipe, and you have an easy meal.
---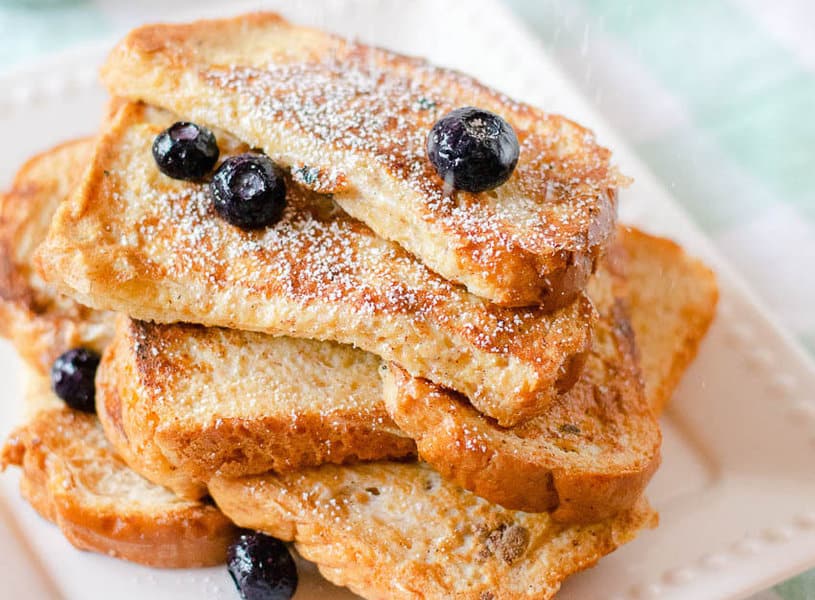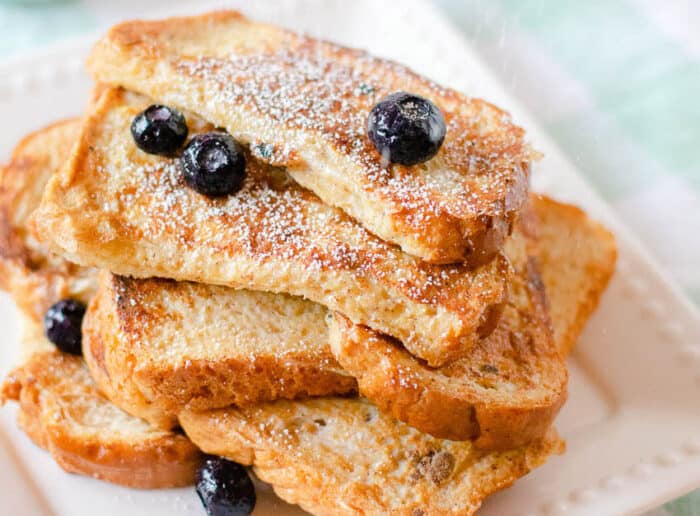 These French toast sticks are not only easy to make but they're easy to reheat and eat on the go, if needed!
---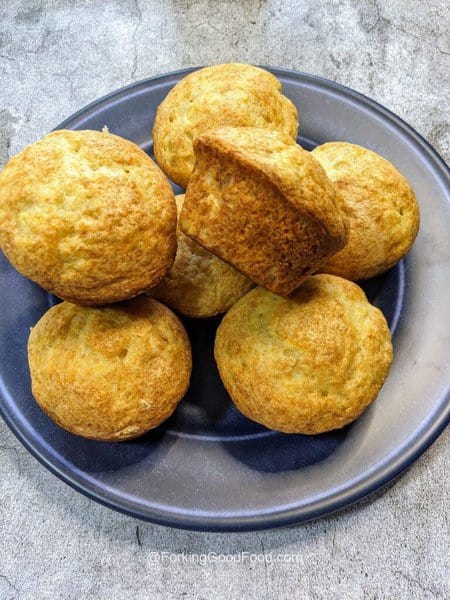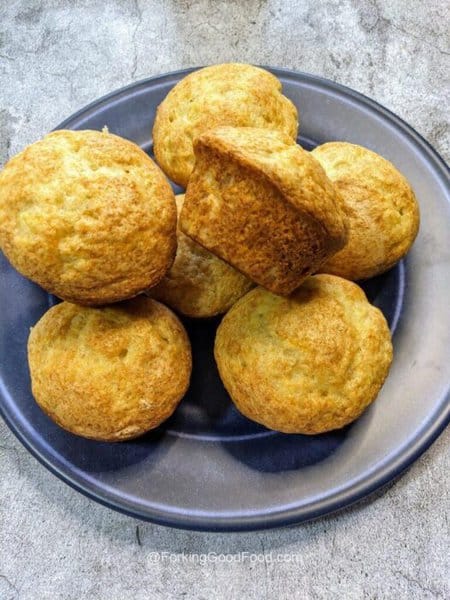 These 3 ingredient muffins are easy to make and easy to reheat!
---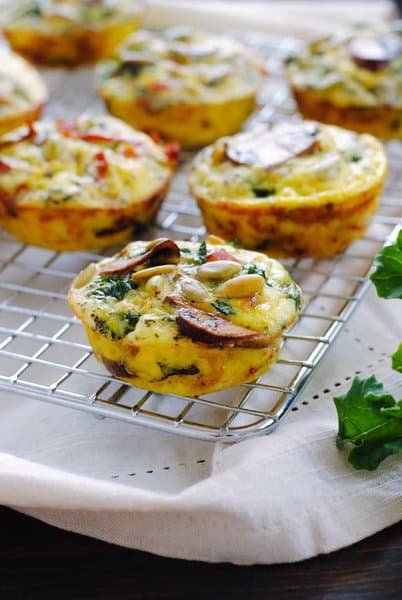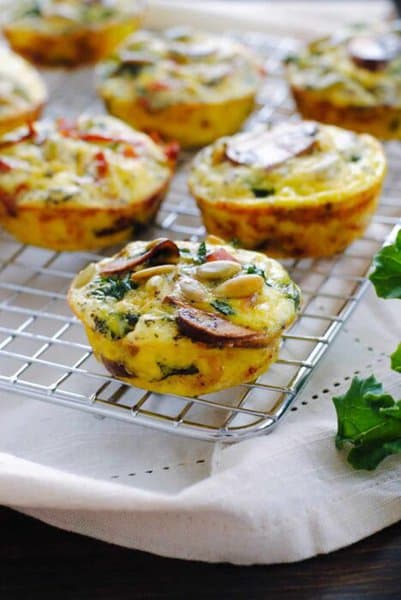 Make ahead egg muffins can be re-heated in a microwave straight from the refrigerator or freezer. Place as many as you want to eat on a microwave-safe plate and microwave 30 to 45 seconds or until heated through.
https://www.fromvalerieskitchen.com/nutella-stuffed-french-toast-sticks/
These Nutella Stuffed French Toast Sticks are an awesome busy morning breakfast option but pretty enough to serve at a holiday breakfast buffet. You can flash freeze these Nutella Stuffed French Toast Sticks and reheat just the amount you need. Take them straight from the freezer to the microwave and you have a warm, tasty homemade breakfast in minutes.
---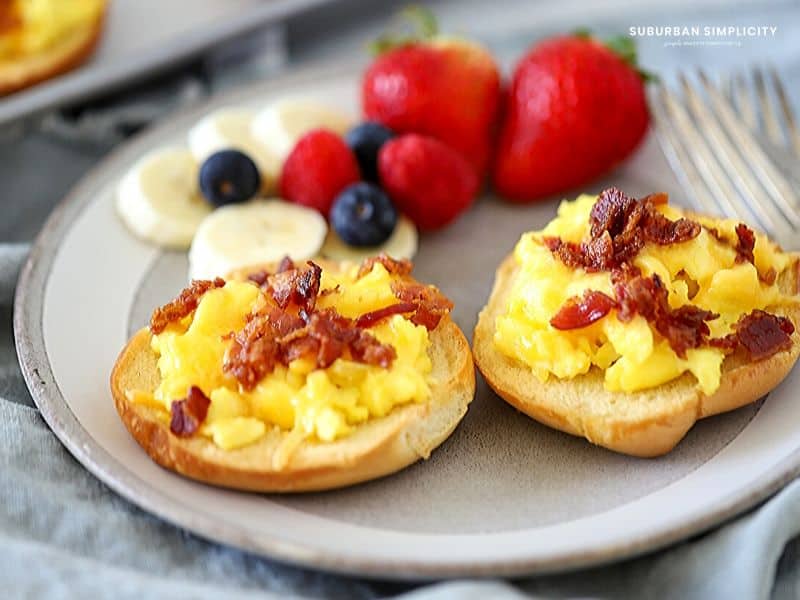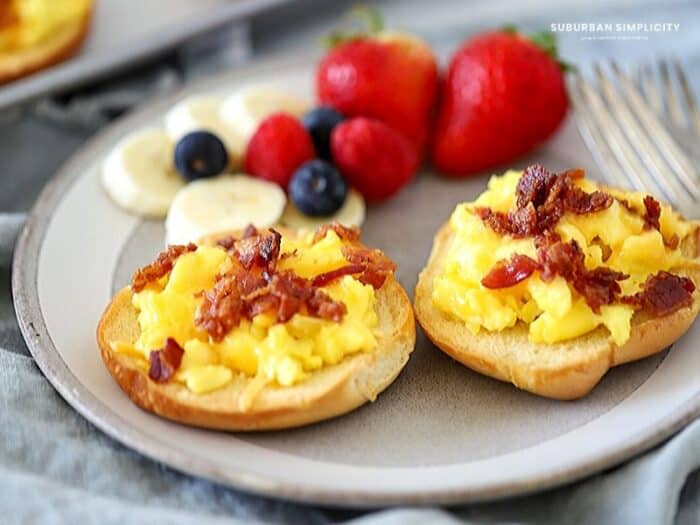 Turn a classic ingredient into these Easy Breakfast Pizza Bagels as a perfect on-the-go breakfast! Bagels have never looked better than when topped with eggs, bacon, and cheese. This recipe is a perfect choice for starting the day off right. Great meal prep idea.
---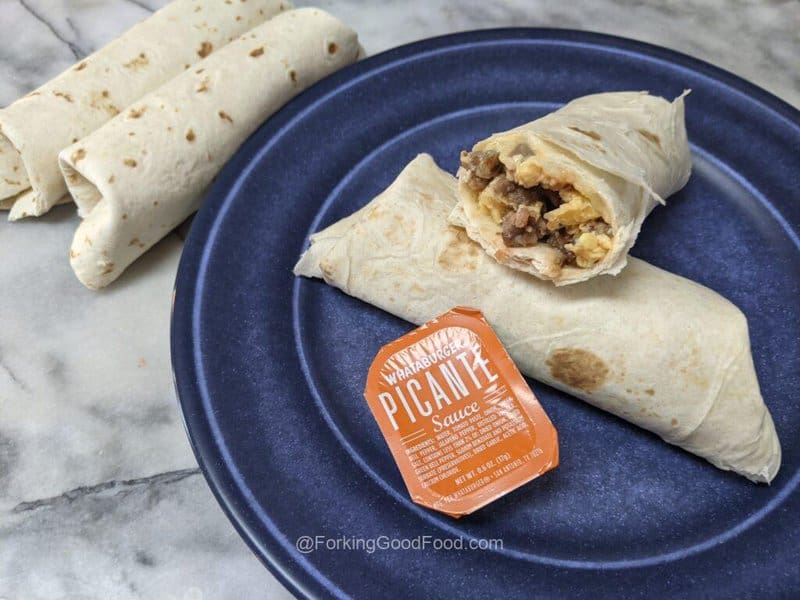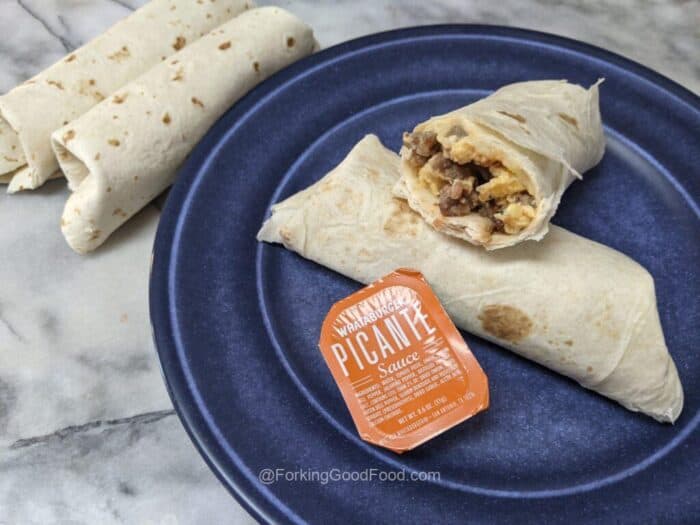 Pre-make a bunch and wrap individually and freeze in a large Ziploc bag or container. Remove and reheat in the microwave in only thirty seconds!
---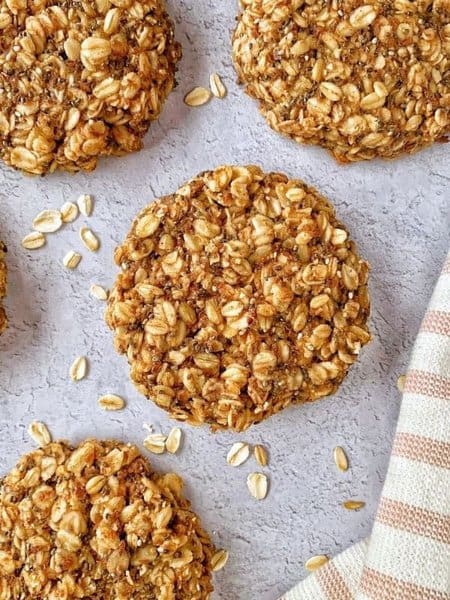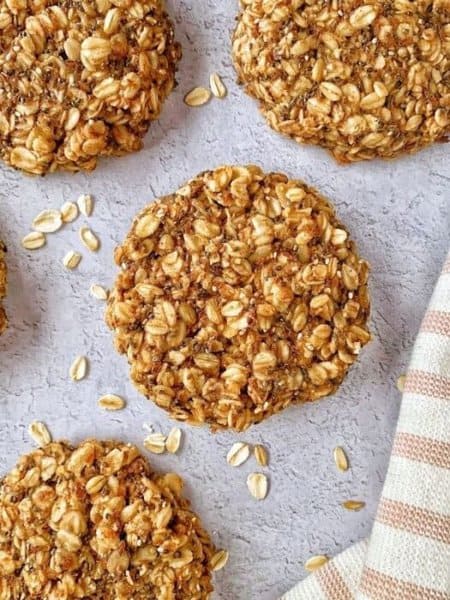 Oatmeal protein cookies are easy, vegan, & gluten-free! Using peanut butter, flax, & cinnamon, they make a yummy, & healthy breakfast option!
---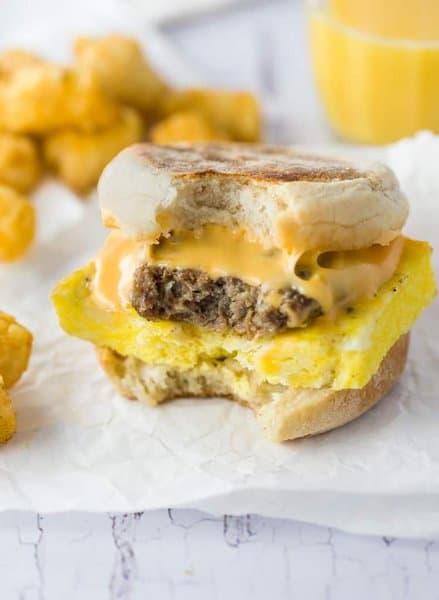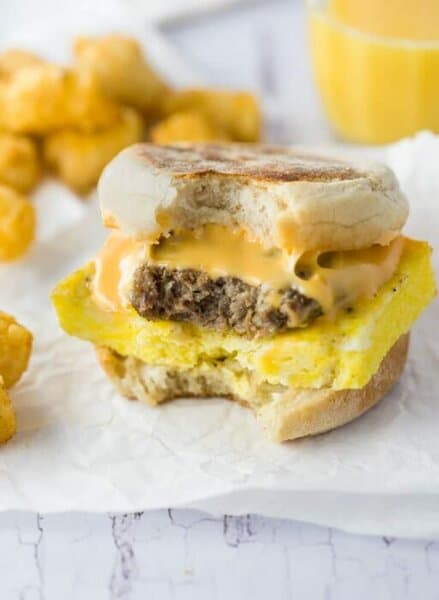 Lay out a bag the night before you want to serve them for breakfast.
These make ahead breakfast sandwiches make busy mornings a snap! Pull them from the freezer and you'll enjoy a hot breakfast in just 3 minutes. Enjoy these English muffins with sausage, bacon, fluffy eggs, and cheese!
---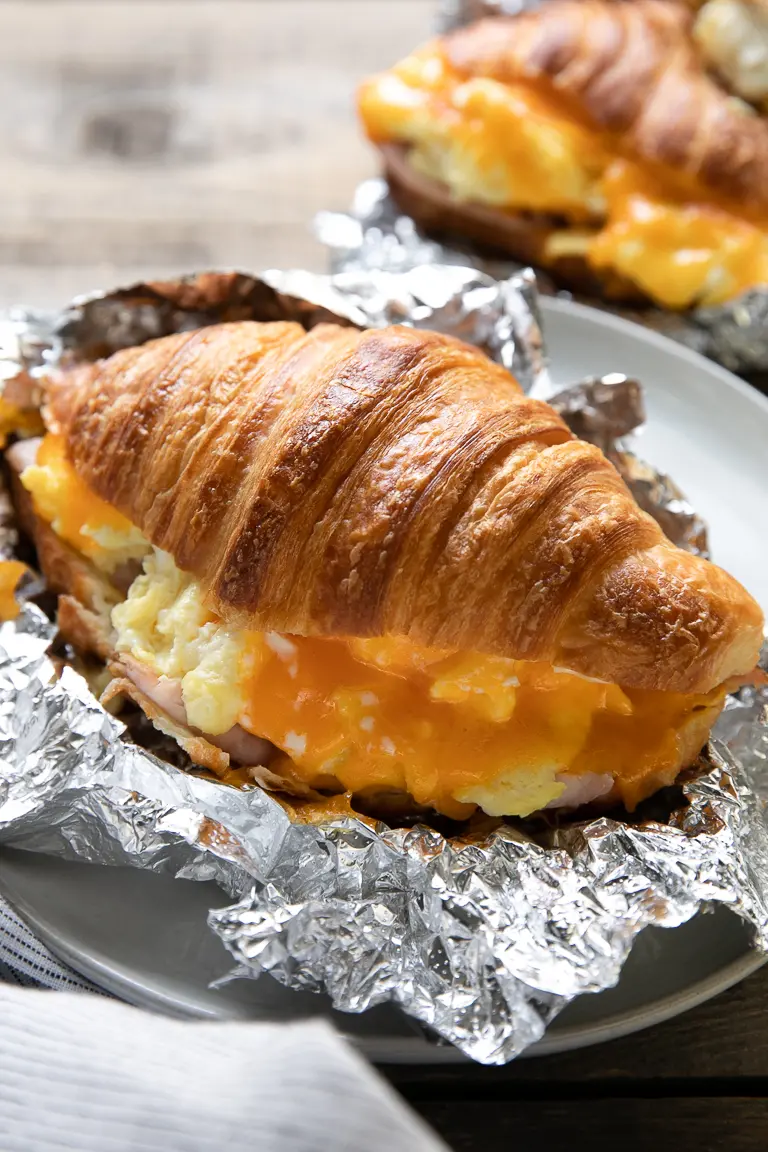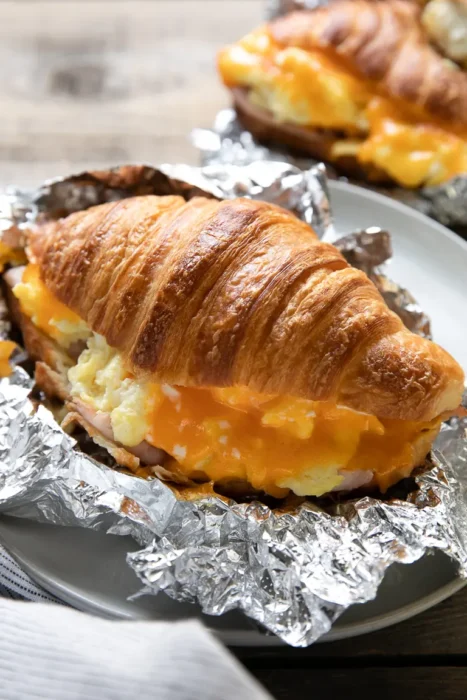 Made with egg, cheese, and ham piled between a soft butter croissant, these warm and delicious breakfast sandwiches are freezer-friendly and perfect for a quick and easy breakfast, lunch, or dinner.
---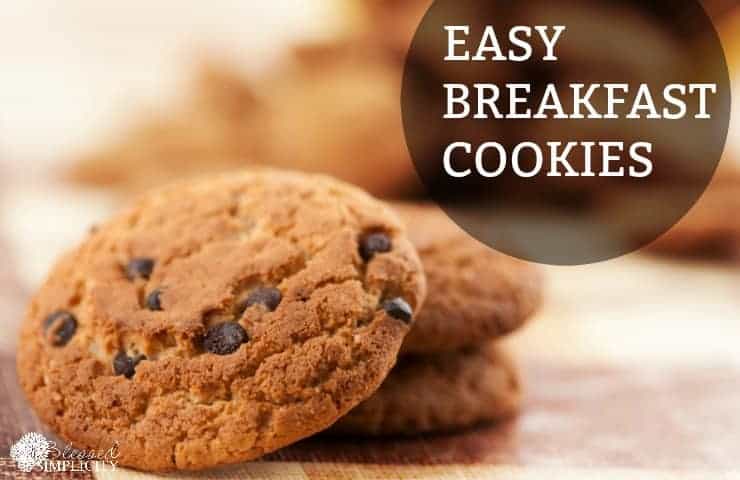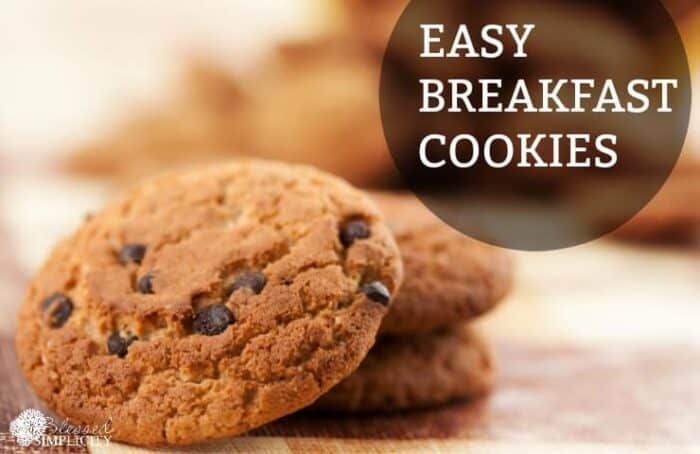 Finding simple andhealthy recipes for breakfast is always a challenge.  Finding something that a large family will agree on and enjoy for breakfast can be an even bigger challenge.  This easy breakfast cookies recipe is healthy and kid friendly.
---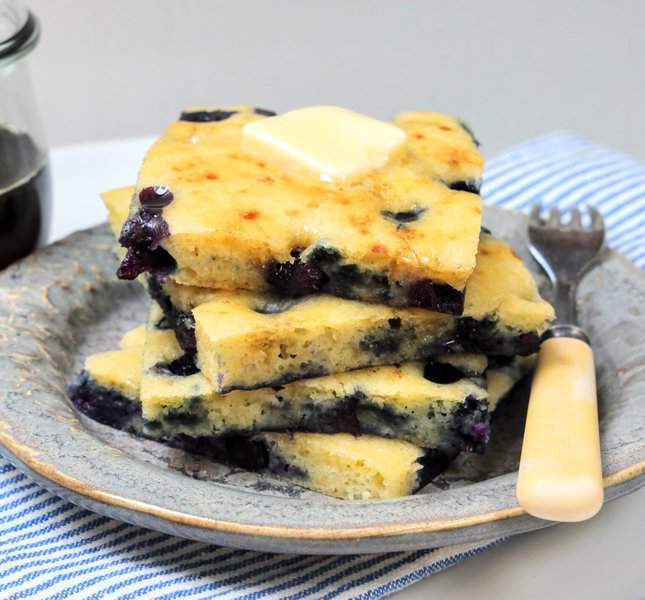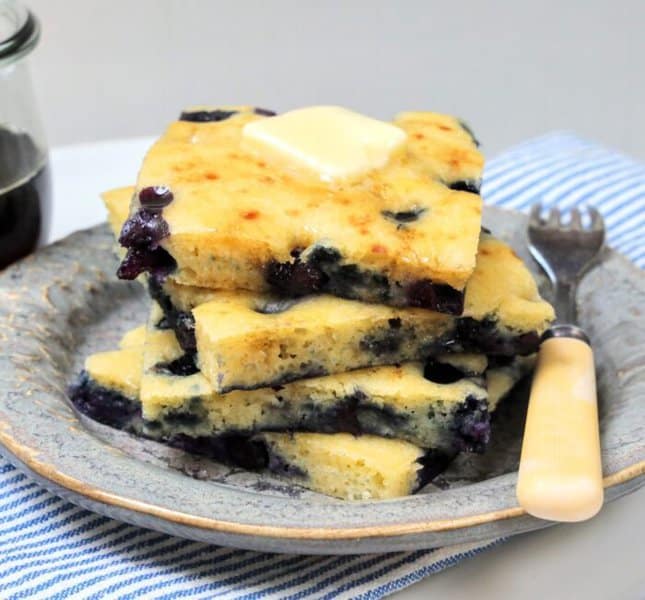 Store the sheet pan pancake squares in an airtight container or resealable freezer bag with a sheet of waxed paper or parchment between them, and freeze up to 3 months. Reheat in the microwave, uncovered, for 30 to 60 seconds, or until heated through. The pancakes can also be warmed in a 250°F oven, uncovered for about 20 minutes, or until heated through.
---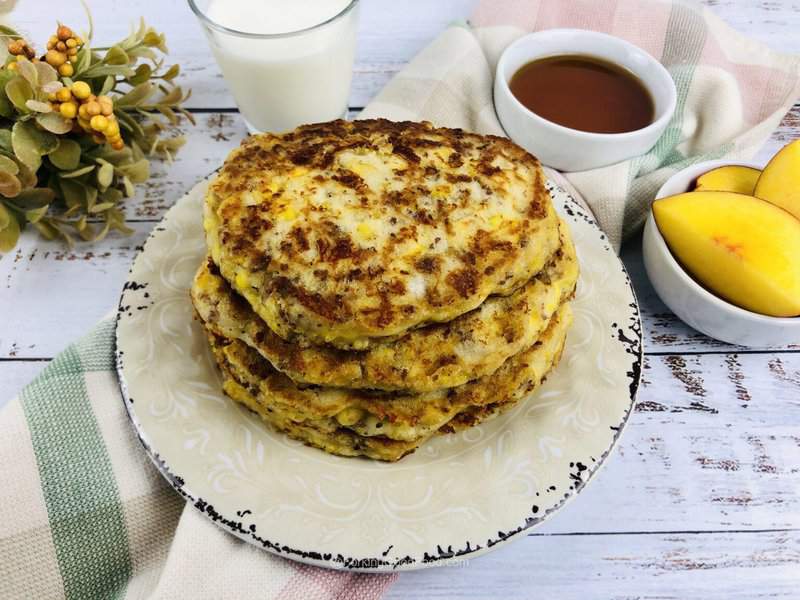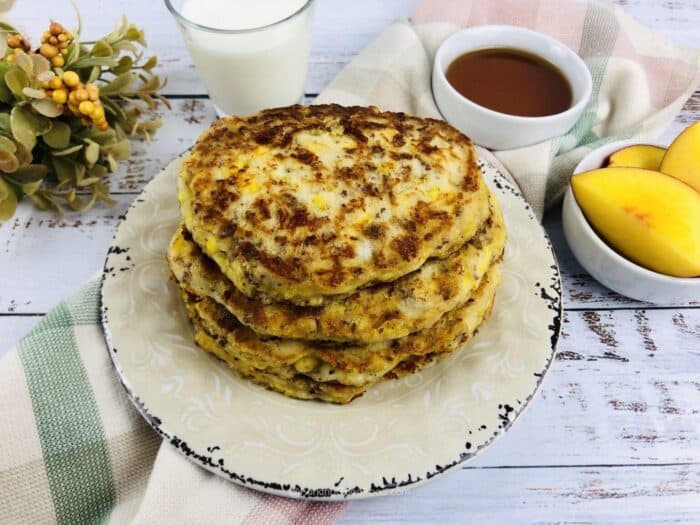 These loaded pancakes have an entire breakfast wrapped into a pancake. Easy to make and reheat for a quick breakfast!
---