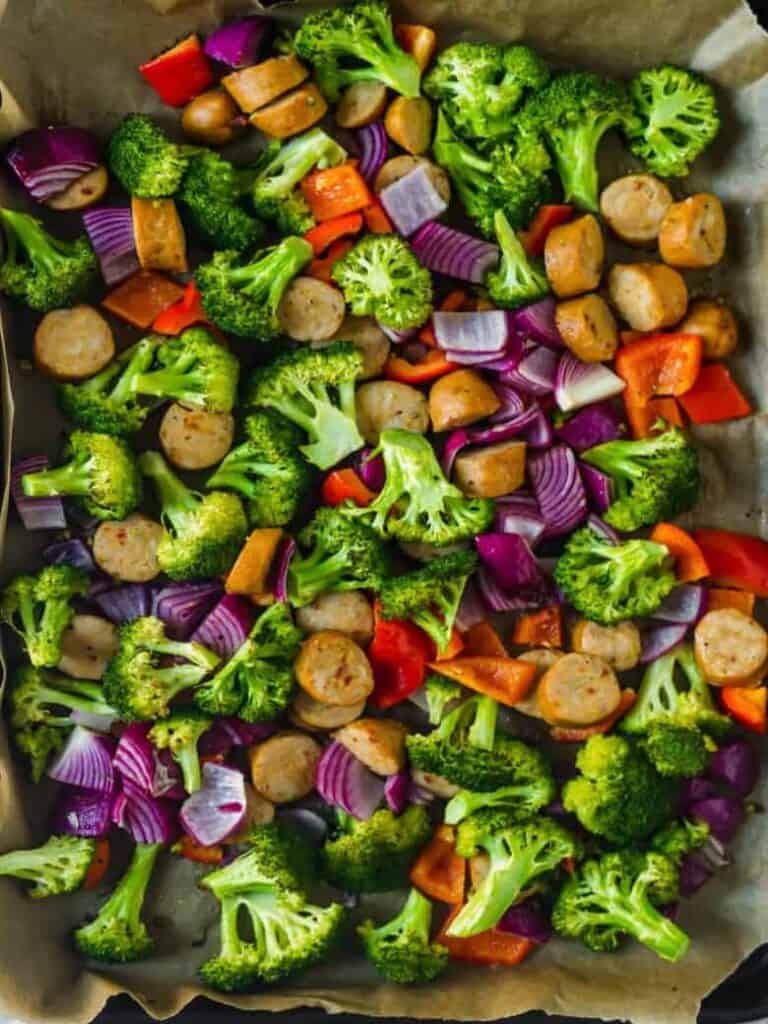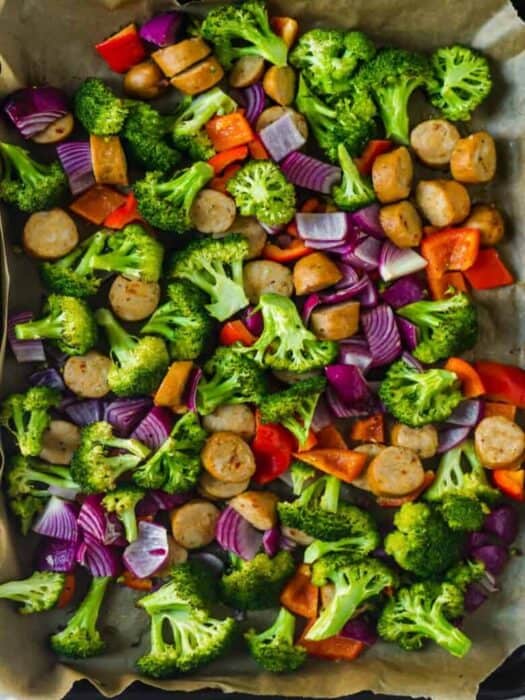 Sheet Pan Meals
Sheet pan dinners are a super easy way to get dinner made in under 10 minutes. It is usually only 10 minutes of prep and then about 30 minutes of cooking and you have a fantastic meal. These have become our go to for quick and easy meals!
Easy Italian Sausage and Vegetable Sheet Pan Dinner
This sausage and vegetable sheet pan dinner is easy to make, flavorful and is done in just 30 minutes! This recipe is perfect for meal prep also.
---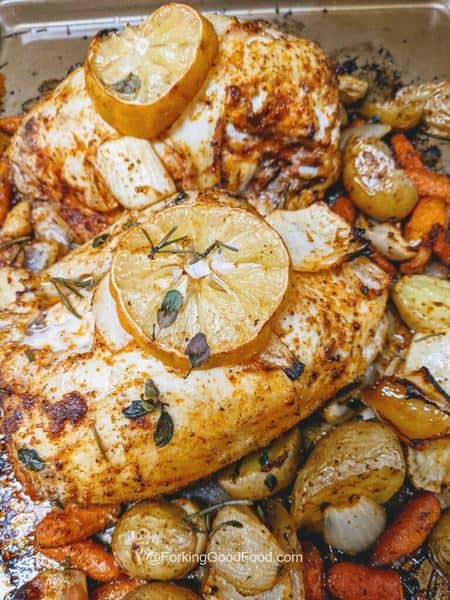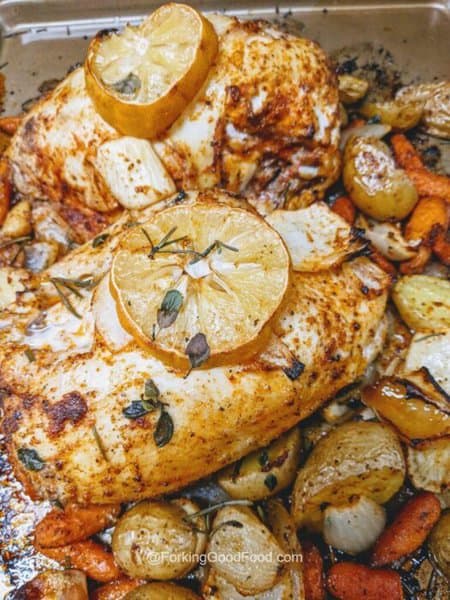 Sheet Pan Roasted Split Chicken Breasts with Vegetables
This Sheet Pan Roasted Split Chicken Breasts with Vegetables recipe features roasted split chicken breasts that are super moist and flavorful and amazing veggies!
---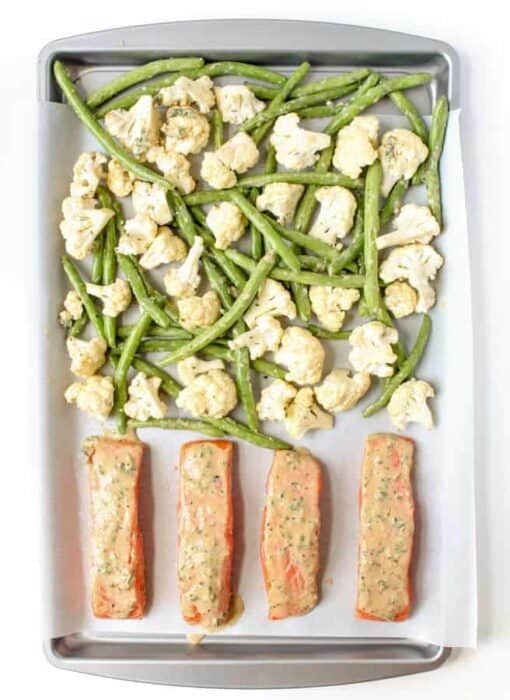 Lemon Dijon Sheet Pan Salmon Dinner
This sheet pan salmon dinner drizzled with lemon dijon sauce is so dang tasty. Oh, and did I mention easy and mostly hands-off?!
---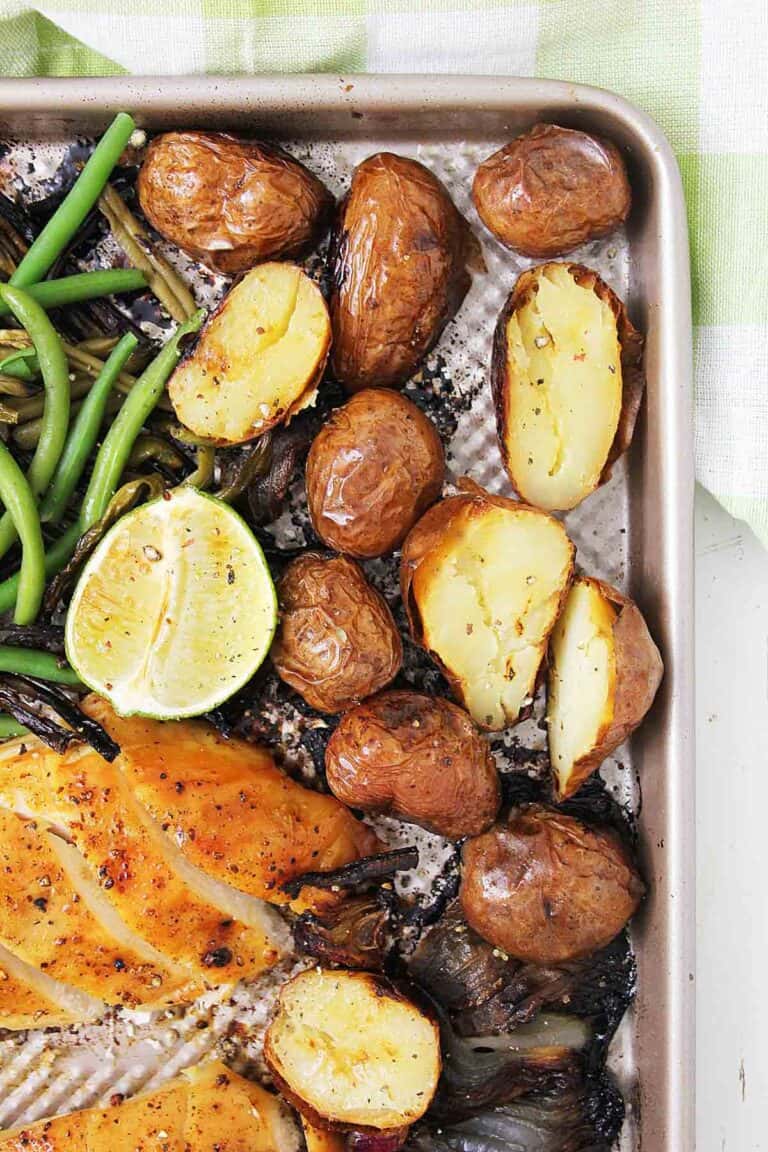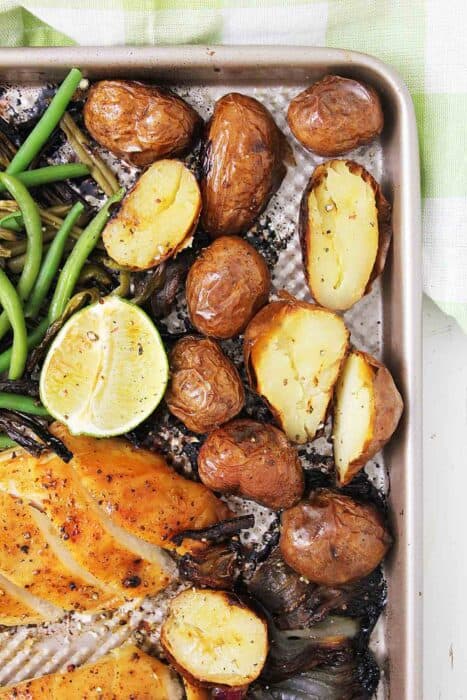 Honey Balsamic Sheet Pan Chicken and Veggies
Honey Balsamic Sheet Pan Chicken and Veggies is not only a lifesaver meal on weeknights, it is a gorgeous meal to prepare when you are having a couple of friends over on Saturday night. The taste is delicious and the presentation is gorgeous!
---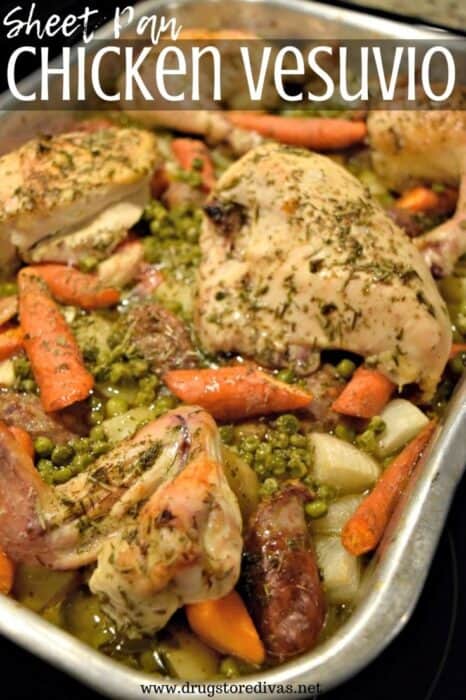 Easy Sheet Pan Chicken Vesuvio
No one says a good meal requires you to slave over it. No. That's why this easy Sheet Pan Chicken Vesuvio recipe is so perfect. It's basically a "set it and forget it" recipe.
---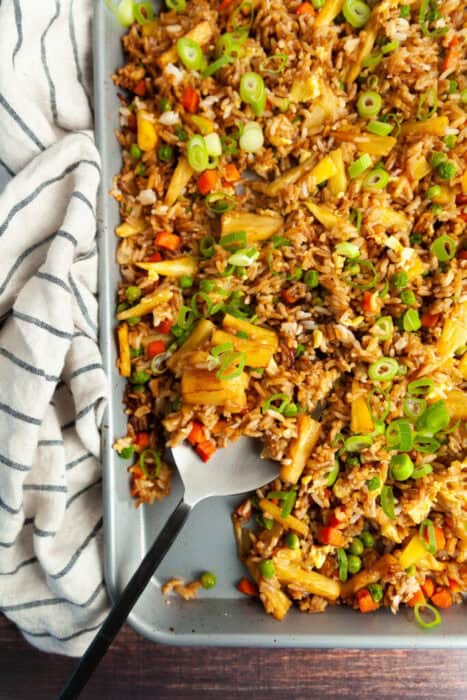 Sheet Pan Pineapple Fried Rice
Fried rice is the perfect side to "fakeaway" nights – otherwise known as homemade takeout. Crisp rice, salty soy sauce, zesty garlic and the surprise sweetness or pineapple make this fried rice absolutely perfect!
---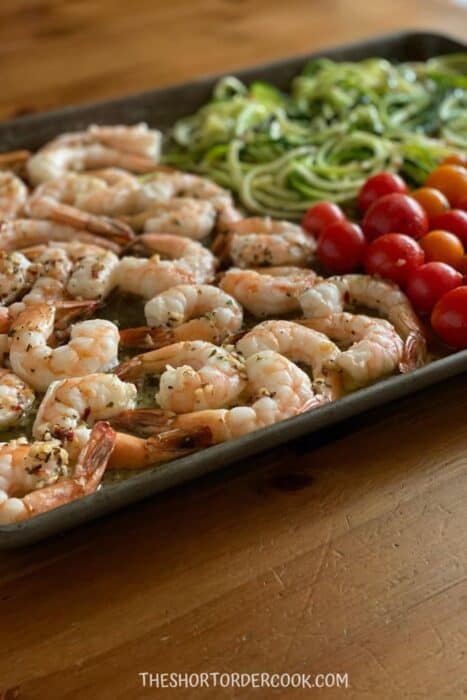 SHEET PAN SHRIMP SCAMPI WITH TOMATOES AND ZUCCHINI
This fast 20-minute easy sheet pan shrimp scampi recipe is the best. The garlic lemon sauce with tomatoes and zucchini completes the meal. This is an easy baked shrimp recipe. Simply drenched in butter and some Italian herbs finish off this tasty one-pan shrimp scampi and vegetable meal. Oh and the red pepper flakes are the final kick of spicy to make this scampi recipe better than most restaurants.
---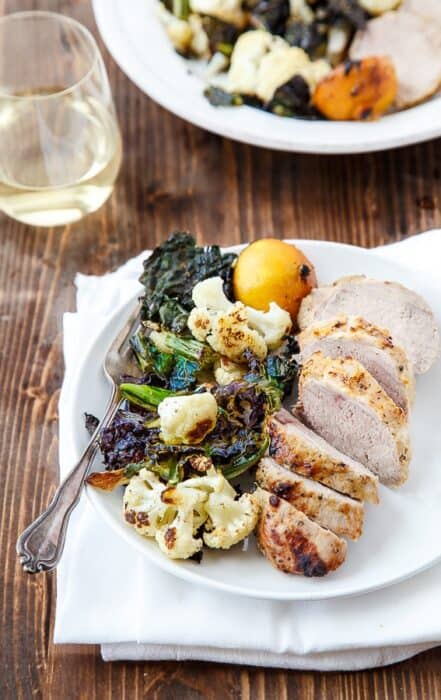 Sheet Pan Pork Tenderloin with Cauliflower and Kale
Sheet pan pork tenderloin with roasted cauliflower and crispy kale. The pork tenderloin has the most delicious honey mustard marinade.
---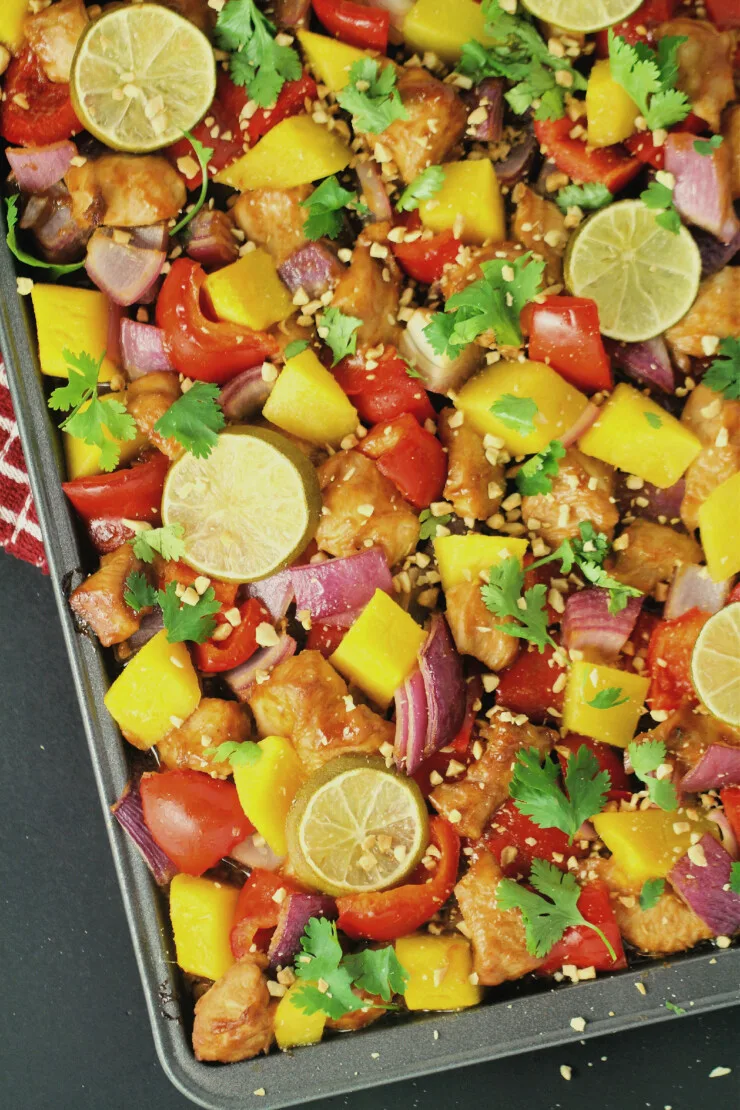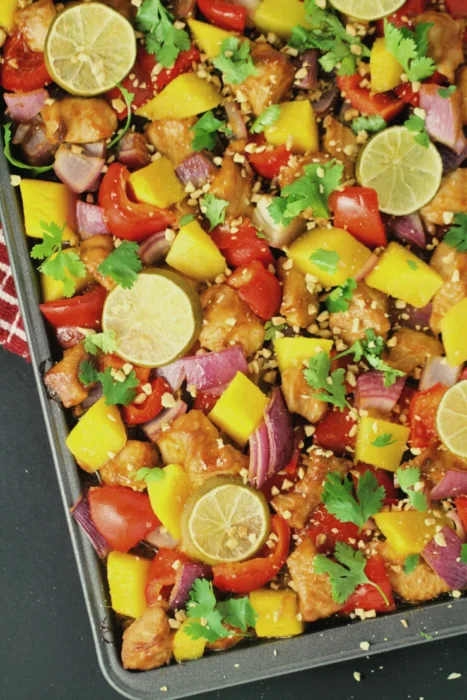 This sheet pan Thai turkey recipe can be made in the time it takes to boil a pot of rice and tastes just like take-out. This sheet pan meal is sure to be a family diner hit!
---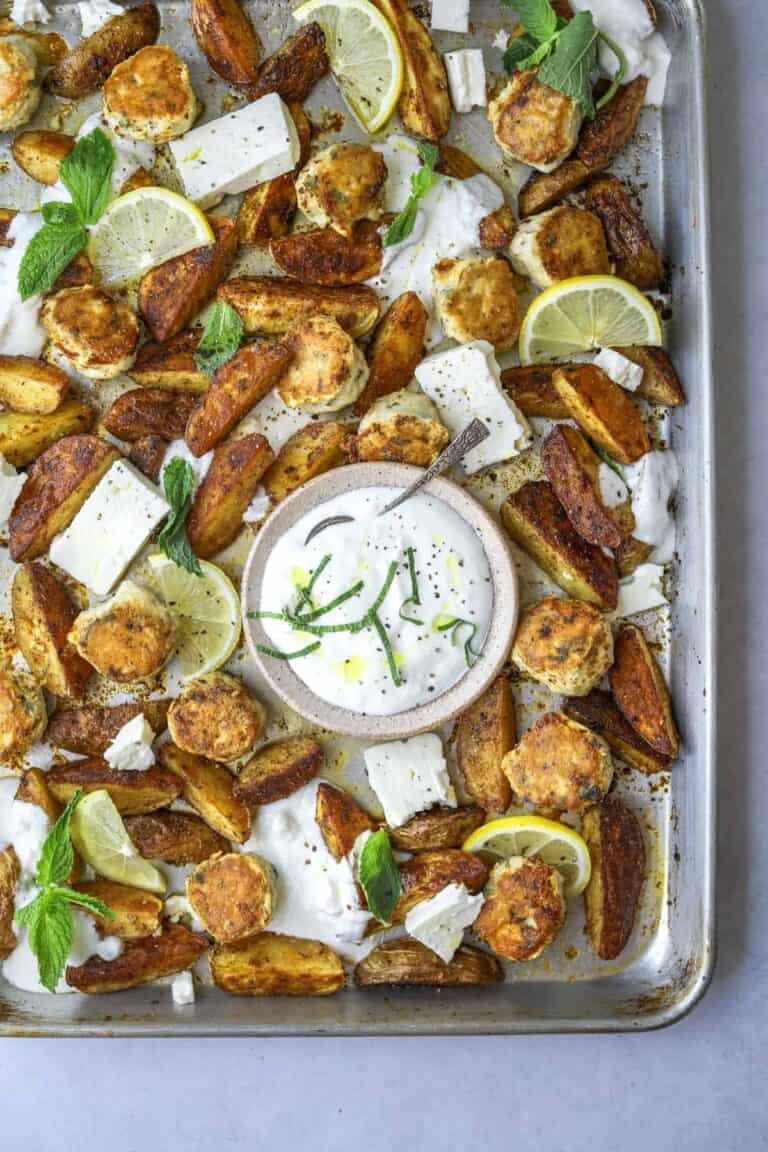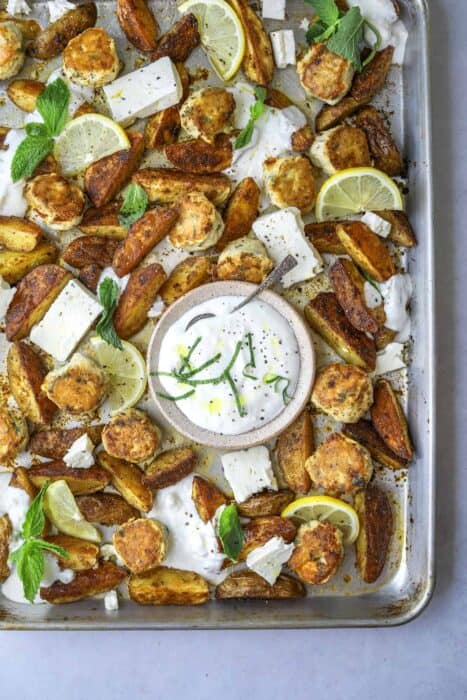 Sheet Pan Greek Chicken Meatballs with Crispy Potatoes
There's a whole lot of flavor going on in this super-simple sheet pan dinner! Crispy roasted potato wedges seasoned with garlic, cumin, and oregano cooked alongside juicy chicken meatballs then topped with creamy garlic and feta yogurt sauce! This recipe is the perfect crowd-pleasing weeknight dinner!
---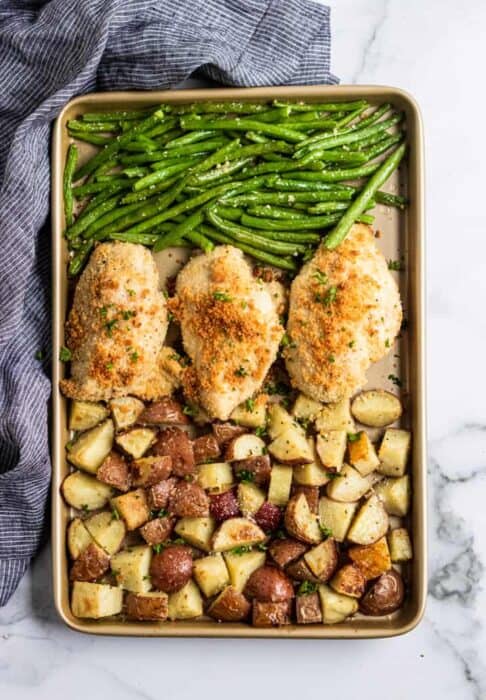 Parmesan Crusted Chicken Sheet Pan Dinner
Dinner on one pan? Yes! This simple Parmesan Crusted Chicken Sheet Pan Dinner is easy to toss together and clean up is a breeze. Crispy roasted potatoes, garlic green beans and juicy, parmesan crusted chicken is a meal everyone will be begging for!
---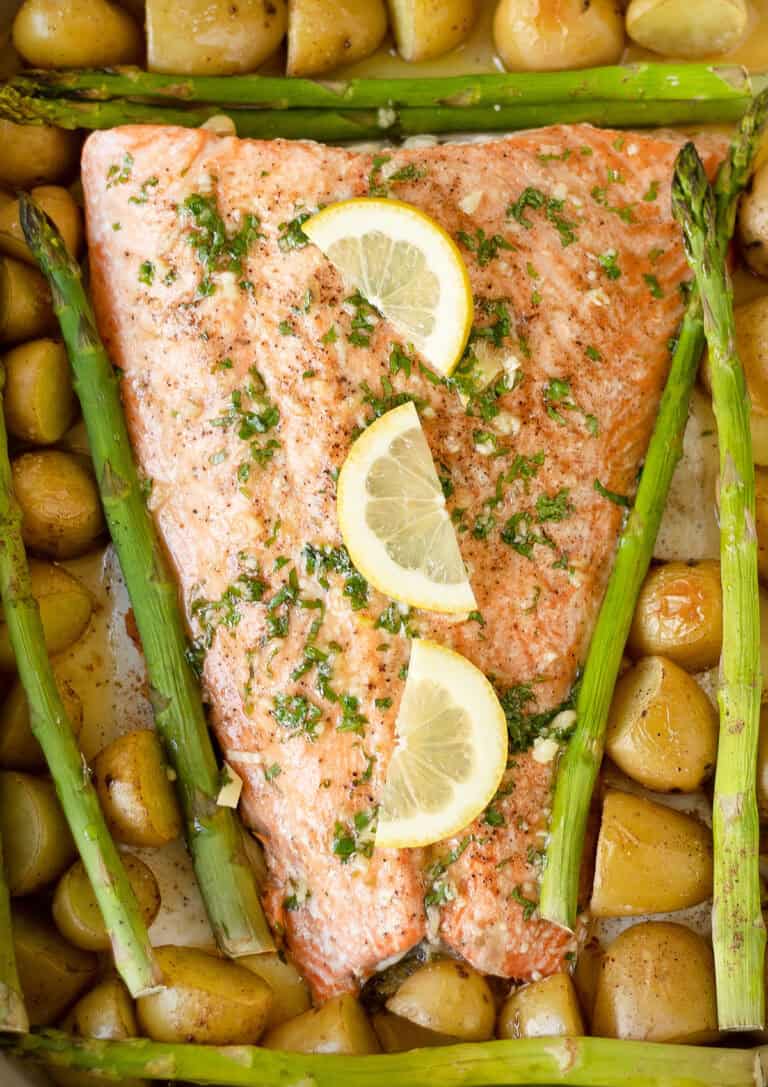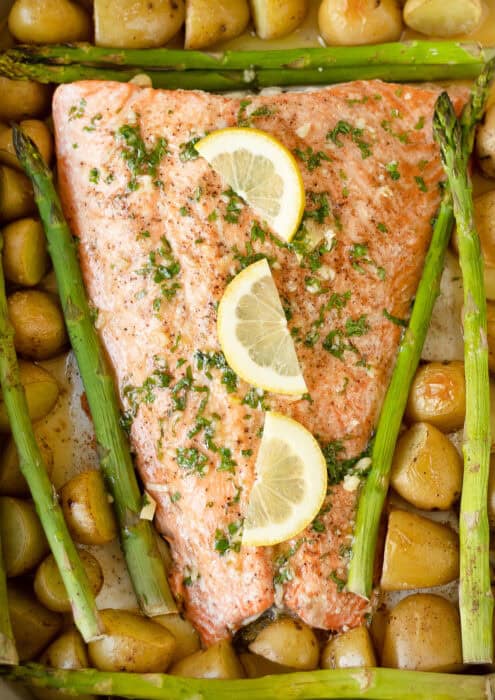 Sheet Pan Baked Salmon with Veggies
Are you fond of seafood but skip the idea of having it because of cooking hassle? Sheet pan-baked salmon is a clear solution to your seafood cooking hassle. Sheet Pan baked salmon with veggies is not easy to cook but a delight to the taste buds too. It is rich in omega-3s and proteins. So, what can be more perfect than having healthy food for your dinner along with the ease of cooking?
---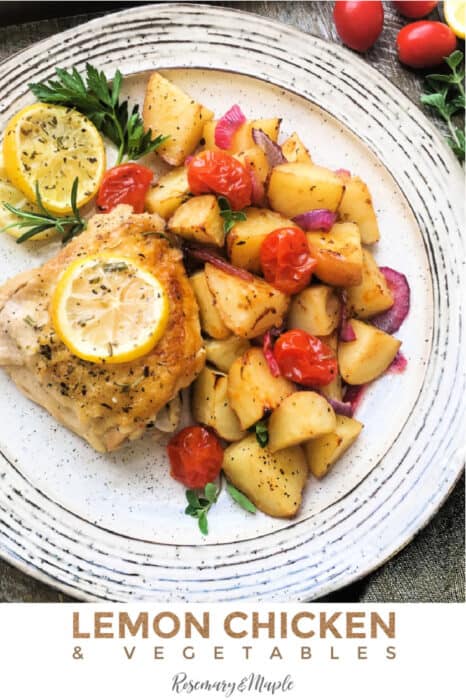 Sheet Pan Lemon Chicken & Vegetables
This quick and easy sheet pan lemon chicken and vegetables dinner recipe is bursting with flavour.