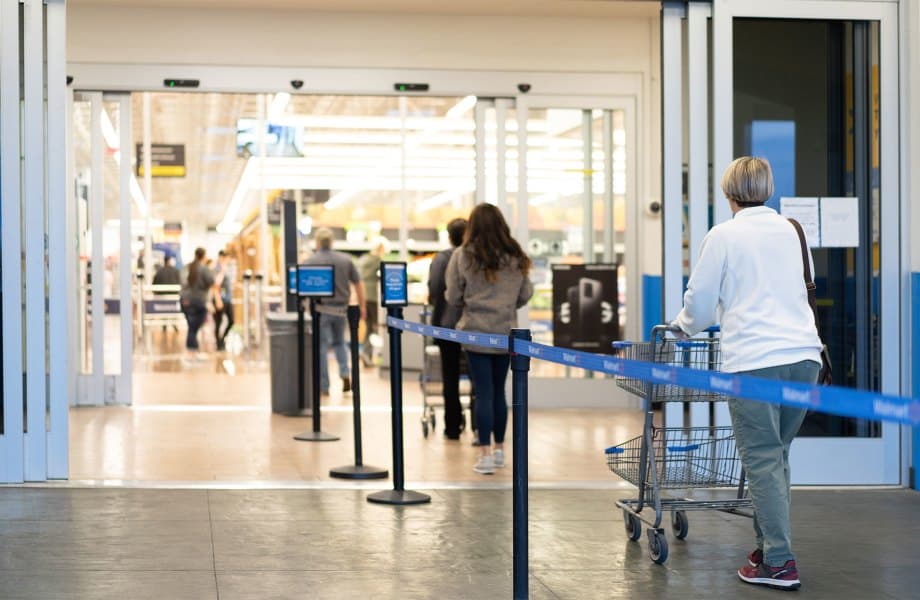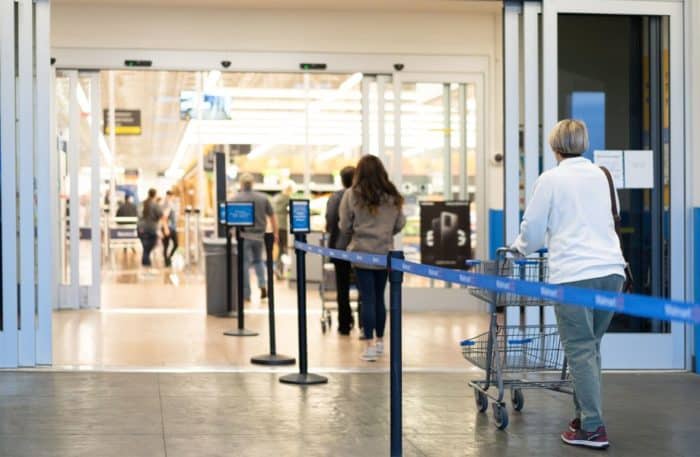 To help with social distancing, stores are changing the way people shop. They are marking floors to keep people six feet apart, allowing less people in stores, and even offering free shipping to keep people out of stores.
Here are some of the changes a few of your favorite stores are implementing to keep you safe!
Walmart Store Shopping Policy for Covid-19:
Starting Saturday, April 4th, Walmart will limit the number of customers allowed into their stores. Stores will now allow no more than five customers for each 1,000 square feet at a given time, roughly 20 percent of a store's capacity.
To manage this restriction, the associates at a store will mark a queue at a single-entry door (in most cases the Grocery entrance) and direct arriving customers there, where they will be admitted one-by-one and counted. Associates and signage will remind customers of the importance of social distancing while they're waiting to enter a store – especially before it opens in the morning.
Once a store reaches its capacity, customers will be admitted inside on a "1-out-1-in" basis.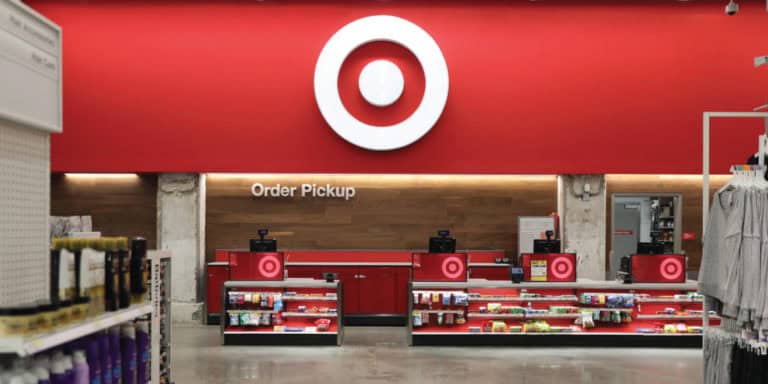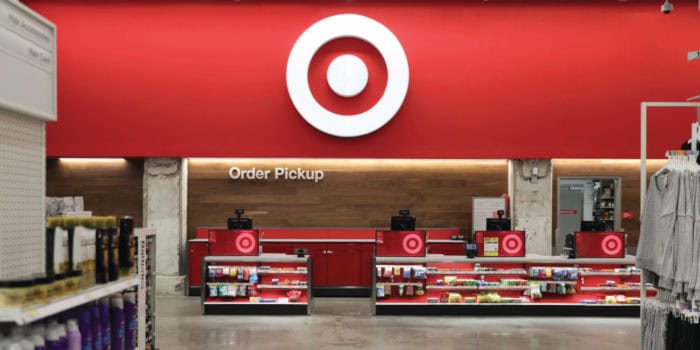 Target Store Shopping Policy for Covid-19:
Effective April 4, Target will actively monitor and, when needed, meter guest traffic in its nearly 1,900 stores nationwide to promote social distancing. Additionally, Target will supply its more than 350,000 team members in stores and distribution centers with face masks and gloves to wear at work, while continuing to encourage healthy hygiene habits as provided by the Centers for Disease Control and Prevention (CDC). These updates are on top of action the company has taken in recent weeks with the health and safety of its guests and team members in mind, such as rigorous cleaning routines at its stores and distribution centers; social distancing measures like floor signage to encourage guests and team members to remain six feet apart; Plexiglass partitions at all registers; and contactless order pickup and home delivery.
Shoppers with Shipt (the same-day delivery service owned by Target) will also be able to get masks and gloves at stores across the country. All stores and distribution centers will receive face masks and gloves within the next two weeks.
Target has also announced that it will donate an additional 2 million KN95 respirator masks to the medical community.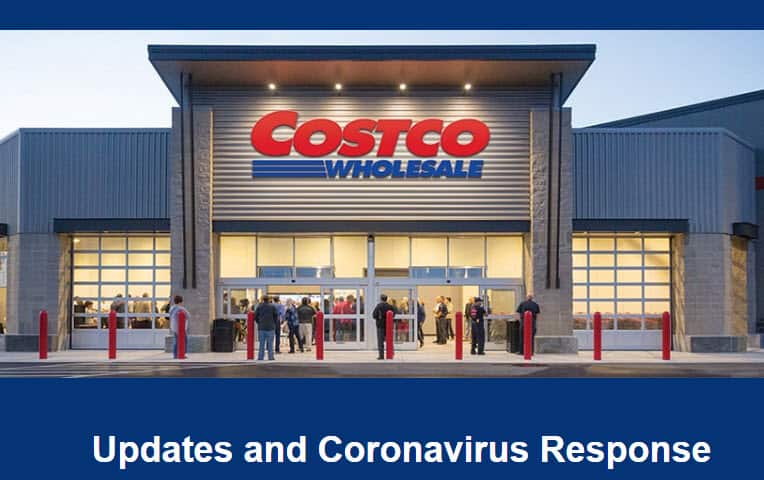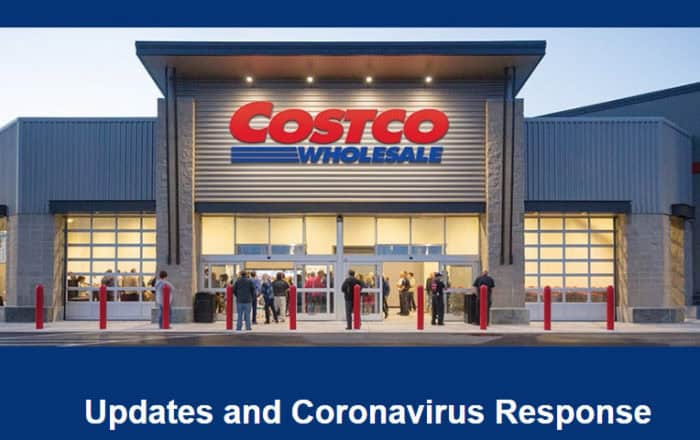 Costco Store Shopping Policy for Covid-19:
Effective Friday, April 3, Costco will allow no more than two people to enter the warehouse with each membership card. This temporary change is for your safety and the safety of our employees and other members, and to further assist with our social distancing efforts.
Until further notice, Costco warehouses will open from 8 to 9 a.m. Tuesday through Thursday for members ages 60 and older, and for those with physical impairments. The pharmacy will be open, but the Costco Food Court will be closed during these hours. Find a Costco warehouse near you.
Costco Warehouses: Costco locations have temporarily implemented new weekday closing hours. For specific hours, find a Costco warehouse near you.

U.S. Costco warehouses will close at 6:30 p.m., Monday through Friday.
U.S. Costco gas stations will open at 7:30 a.m. daily, and close at 7 p.m. on weekdays and 6:30 p.m. on weekends. Check the Costco app or Costco.com for hours and gas prices.
Puerto Rico warehouses will close at 6 p.m. Monday through Saturday; the Carolina gas station will close at 6:30 p.m. Warehouses will be closed Friday, April 10, as well as Sundays through April 12, 2020.

Costco Business Centers: Costco Business Centers will continue to operate with normal hours. Find a Costco Business Center near you.
Walgreen's Store Shopping Policy for Covid-19:
Walgreens is taking a number of steps in its stores and pharmacies across the U.S., as well as introducing additional services to help support customers and patients during this evolving situation. This includes waiving delivery fees for all eligible prescriptions and collaborating with health plan partners, physicians and state officials to ensure that patients have access to the medications they need through services like 90-Day Refills and early refill authorizations. Customers can also take advantage of services such as Pharmacy Chat, a secure online platform available 24/7 online and through the Walgreens App, as well as the pharmacy drive-thru for customers looking for alternative ways to access their medications.
As communities across the country practice social distancing to fight the spread of COVID-19, we're making additional select products available at the
pharmacy drive-thru.
 Here's how it works: Pull up and ask for a menu of shoppable items, including household goods, cough/cold and pain relief, grocery items, baby formula and medical supplies. Tell us your order (no need to preorder or leave your car), and we'll assemble it and get you on your way. Please note that products are subject to availability and quantities may be limited. Substitutions may also be offered. 
Find a drive-thru ›
For everyone's safety, they've updated our hours to allow for extra cleaning and stocking.
Most stores are open 9am–9pm weekdays
24-hour stores are drive-thru only overnight 9pm–9am
Seniors-only hour is 8–9am every Tuesday*
Want to avoid shopping all together?
Use these handy delivery services to get your food and supplies delivered >> Shipt – Instacart