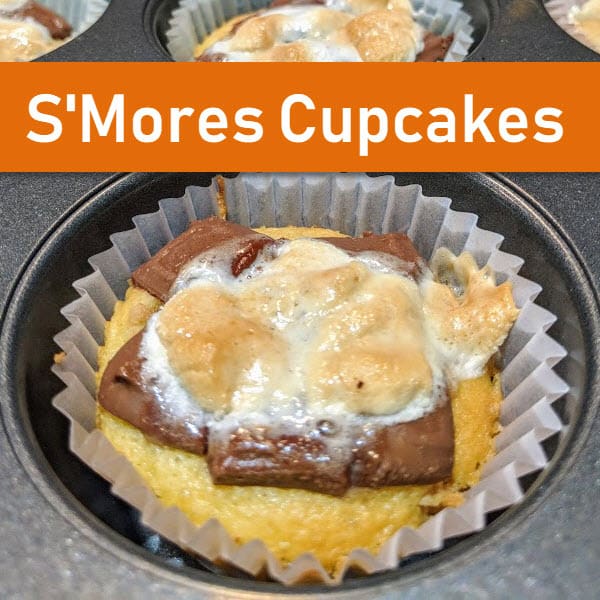 Want S'Mores but it is just too hot for a fire? Check out these super yummy S'Mores Cupcakes!
INGREDIENTS:
1 Box yellow cake mix (plus ingredients to make the cake)
12 Graham crackers (crushed)
2 Tablespoons butter
Hershey's chocolate bar
Mini marshmallows
INSTRUCTIONS:
Preheat oven to 350′ degrees
Make yellow cake mix batter as directed on the box
Smash graham crackers in a zip-top baggie (there can be some larger chunks). Put butter in a bowl and put in the microwave for 20 seconds to soften. Mix with crushed graham crackers.
Line a cupcake pan with cupcake liners.
Add a tablespoon of graham cracker mix to each cupcake liner.
Add a tablespoon of cake batter to each cupcake liner.
Cook for 7 minutes. Take out of oven.
Add piece of broken Hershey chocolate on top of each cupcake. Top each cupcake with a couple of mini marshmallows.
Cook for 8 minutes or until the marshmallows are lightly browned. Let them cool for 10 minutes before eating.
** You can also do this with chocolate cake mix for double the chocolate!