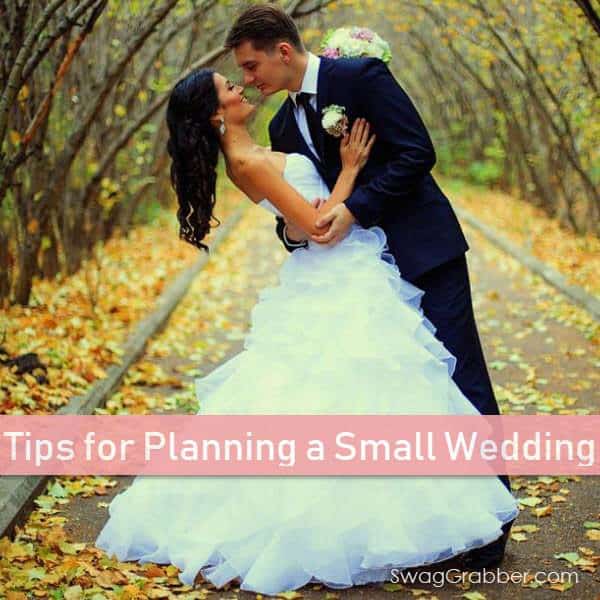 If you're planning a small wedding, you might be wondering how to get the most bang for your buck! Whether you're planning a small wedding for financial reasons or just to keep it intimate, you'll find that these tips for planning your small wedding will help tremendously!
1. Plan your guest list.
Planning your guest list right away is important so that you can decide on venue, location, and budget! Narrow your guest list down to the people you really want there and don't worry about anyone else! If you are planning on a really small wedding, consider just inviting immediate family and close friends! Go over your list a couple times with each other to make sure you aren't forgetting anybody.
2. Find a local caterer.
Catering your wedding is a big expense no matter what, but if you can find a local chef or caterer rather than a chain restaurant, you're likely to save a lot of money! By choosing someone local, you're also supporting local businesses and freeing up a lot of space in your wedding budget for other things!
3. DIY decor!
Creating your own decor is one of the best ways to make a small wedding intimate and save a lot of money! Centerpieces are one of the easiest pieces of decor to DIY and you can find thousands of beautiful ideas on Pinterest or think of your own unique idea! It's a great way to add some personal flair to any wedding theme and can save a lot of money as well. If you choose to do DIY decor, you can also search local yard sales for some hidden treasures!
4. Book on an uncommon day!
Most venues offer a great discount for small weddings as well as booking on uncommon days. Weekdays are usually cheaper as well as Summer dates in hot states and Winter dates in colder states. Additionally, many venues will offer a better rate for weddings for less than 50 people!
5. Find a cozy venue!
You may want to avoid booking a huge venue for a small wedding because not only is it not cost efficient, it will be hard to setup and fill space. Find a cozy venue that is suitable for the amount of people you'll be inviting so that you're getting the most bang for your buck!
If you had a small wedding, what tips would you give to someone who is planning a small wedding? Let me know in the comments below!