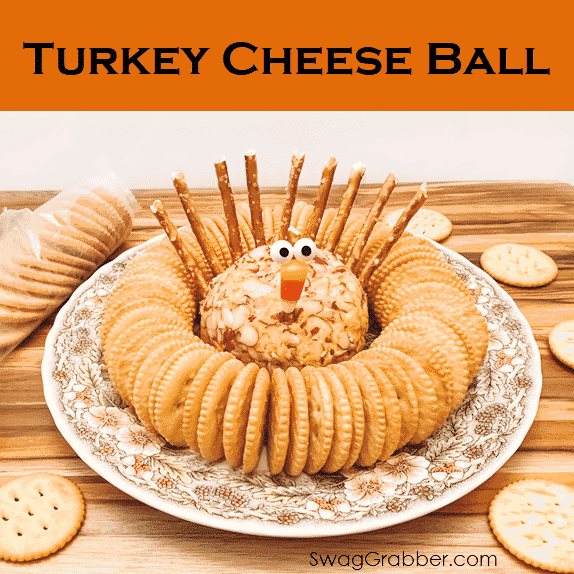 Looking for something fun to take to your Thanksgiving gathering?
Check out this SUPER EASY Turkey Cheese Ball. Takes five minutes to make and is a hit at any party!
INGREDIENTS:
Cheese Ball
Candy Eyes
Pretzel Sticks
Candy Corn
Crackers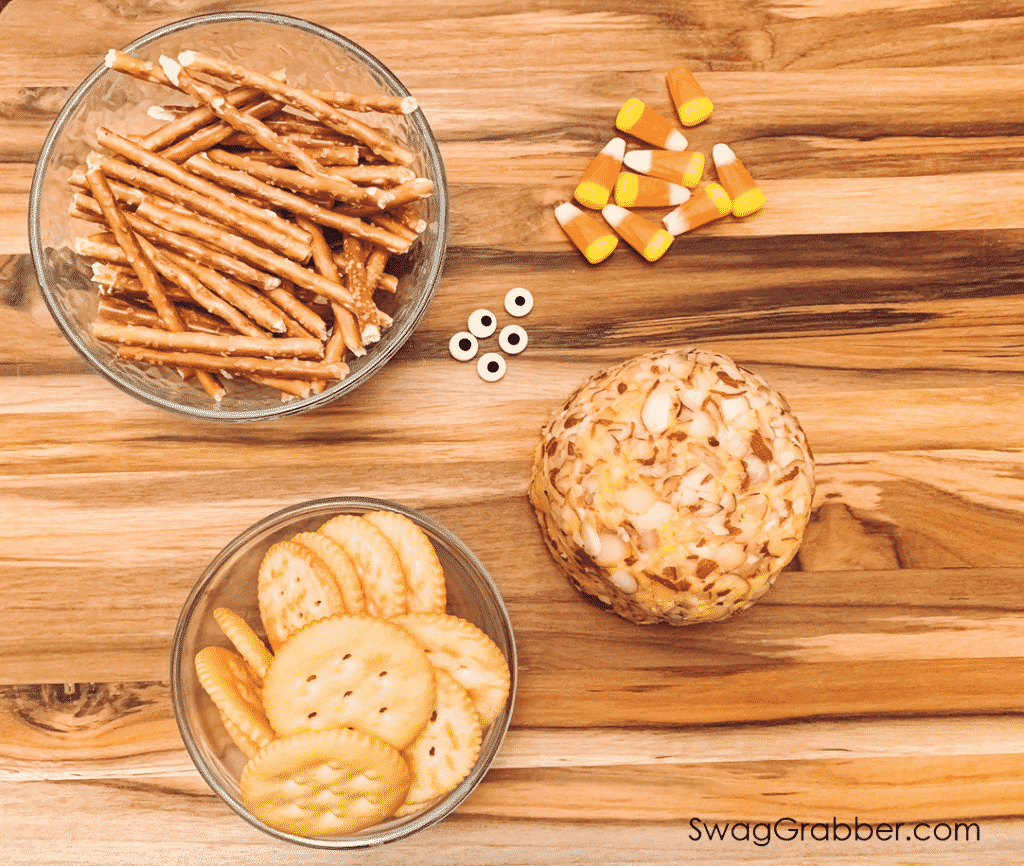 INSTRUCTIONS:
Take your Cheese Ball and flip to the bottom.
Take a spoon a scoop out a tiny scoop of cheese. You will be using this scoop of cheese later as "glue" so make sure to keep it
Now take the pretzel sticks and poke one in the front of your cheese ball to create a turkey neck and then poke several pretzel sticks in the back to make Turkey feathers.
Using that scoop of cheese as a "glue", "glue" your candy corn onto the turkey neck pretzel stick.
Then "glue" on the eyes.
Place your Turkey Cheese Ball onto a serving dish and lay out your crackers.
Serve & Enjoy!
Here are some in-process photos…