Unicorn Gifts for Tweens
It can safely be said that unicorns, although not real, are definitely magical! These favorites among young girls will make any gift searching a breeze.
With so many adorable unicorn-inspired trinkets and accessories, your only problem is to decide which to buy for that special little lady in your life! Here are 15 unicorn gift ideas to help you out.
---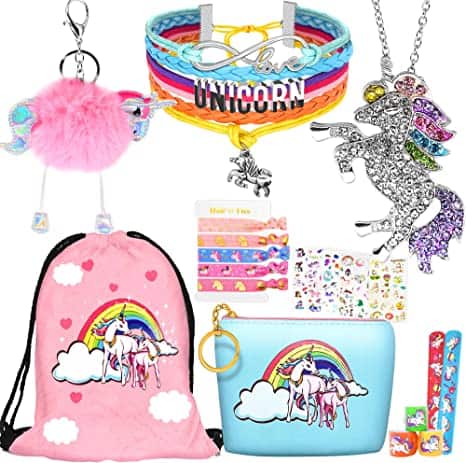 Does your tween love accessories but you aren't so sure whether she would prefer a bracelet over a purse? Well, then this gift set is perfect as it contains bracelets, hair ties, coin purses and more to delight unicorn loving tweens!
---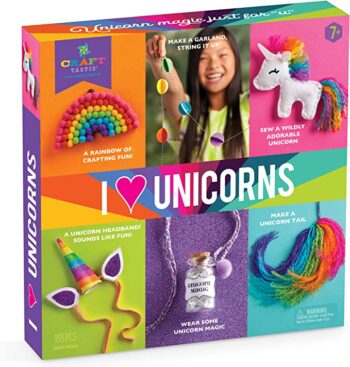 A craft kit is a wonderful idea for a gift. It's a fun hands-on way to gift, leaving your tween entertained as well as spoilt for choice as this kit has everything a tween needs to create 6 magical unicorn projects!
---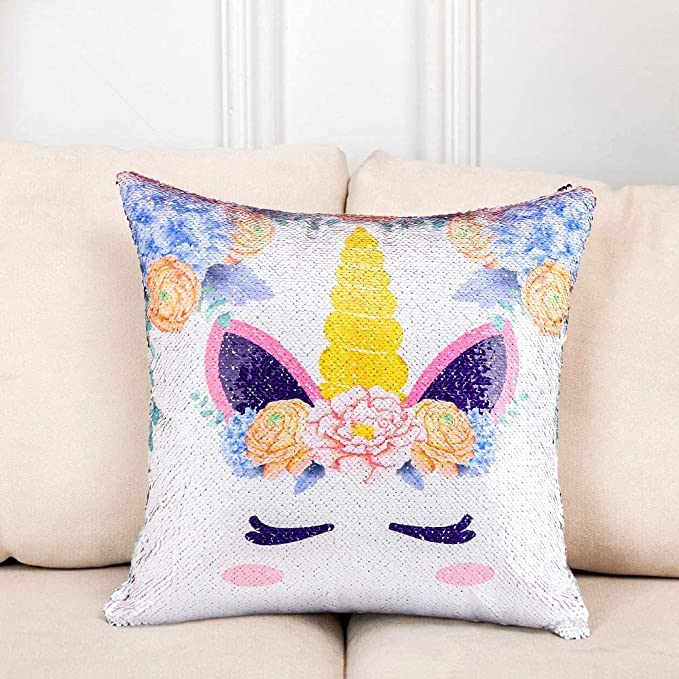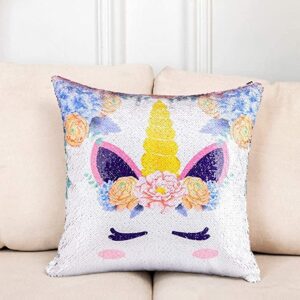 How much fun can a magic unicorn pillow cover be you may wonder? This set of pillow covers adds a new dimension of magic with its ability to transform between a unicorn and mermaid scales design just by swiping the sequins in different directions.
Make your tween's day with this one of a kind pillowcase!
---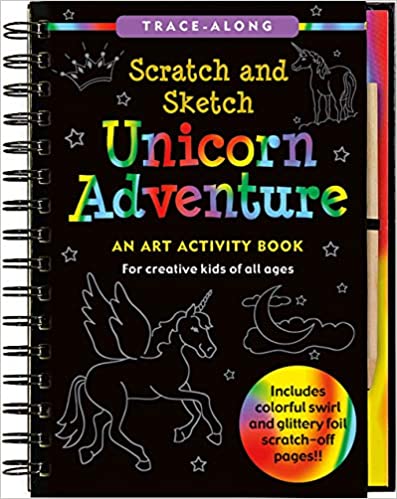 This art activity book is perfect for any tween because it has all of the good stuff included; a chance to be creative, rainbow scratch art and unicorns! What more could a tween want for creative expression?
Perfect for girls 5 years and older and includes pages for doodling, drawings and descriptions of unicorns as well as black-coated scratch-off art board pages.
---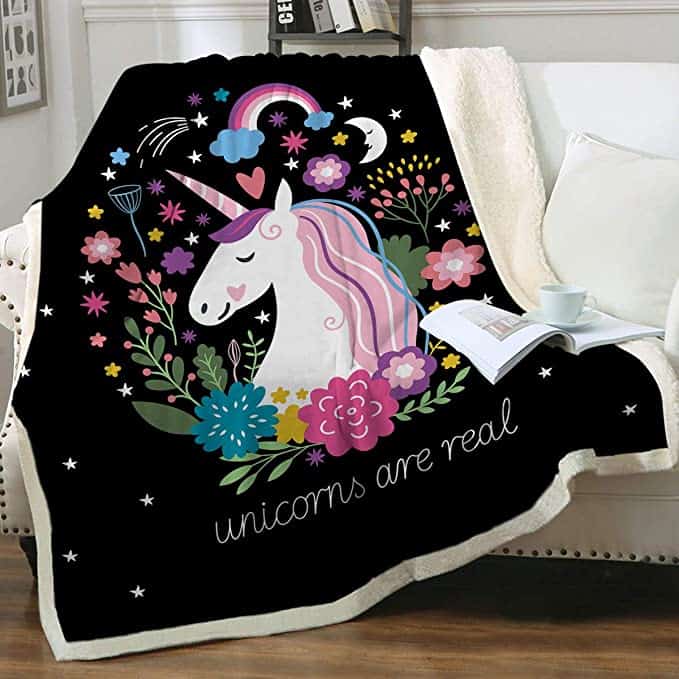 Sweet dreams are sure to follow your tween as she snuggles up with this cozy unicorn throw!
Now she can enjoy those chilly winter nights in true unicorn style.
---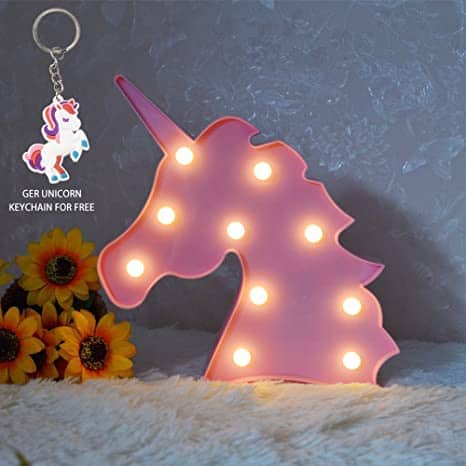 This marquee style lamp adds a soft touch to any girls room. The unicorn design makes it a perfect gift for tweens.
An eye-catching decor and functional piece for your tween's bedroom that will leave all her friends wondering where she got it from.
---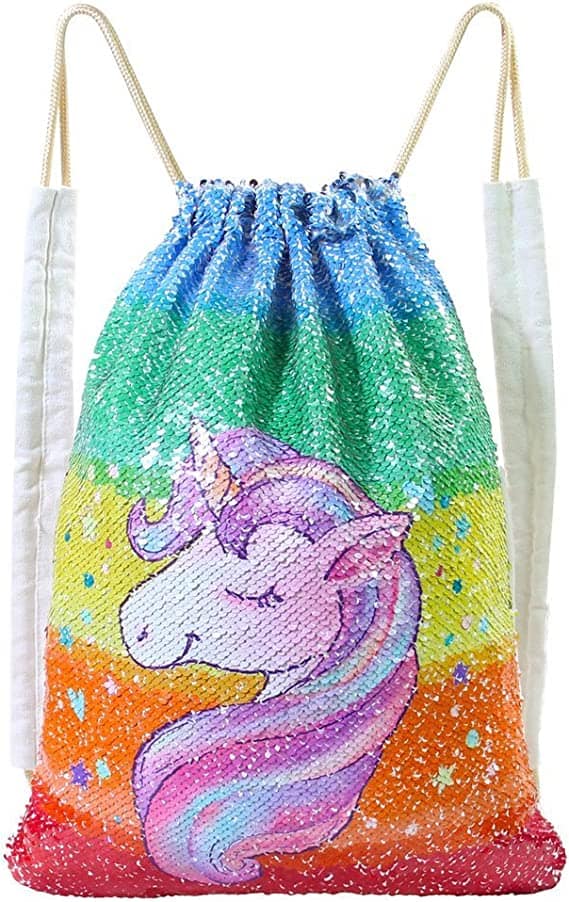 Everyone knows that a lady needs her bag with her at all times. This little drawstring backpack is perfect for carrying all of her after school essentials in style.
---

Dream catchers are a lovely touch of decor to a bedroom. Now you can add a touch of dreamy magic to your tween's room with this pretty unicorn dream catcher.
---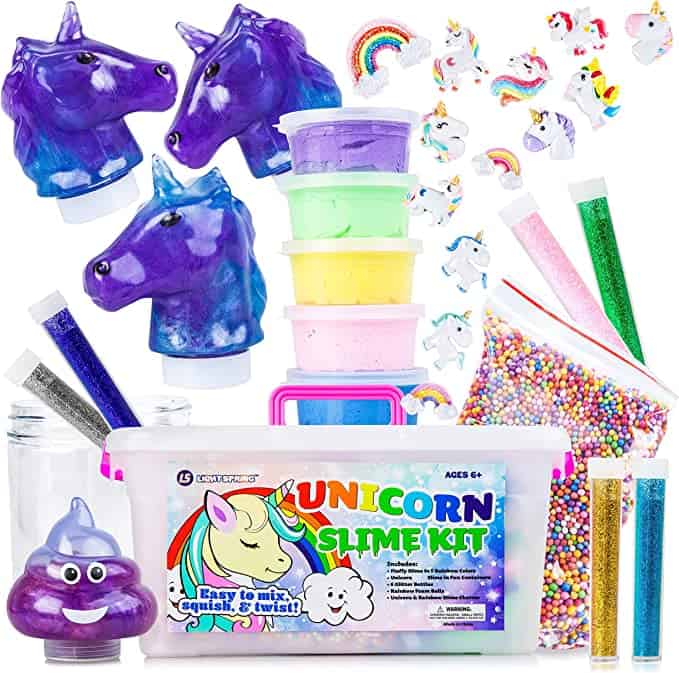 Slime is definitely one of those things loved by all kids, no matter what age. After all, tween girls just want to have fun, and this unicorn slime kit is the way to make that happen!
Now she can glam her slime up in unicorn style with the cute and colorful supplies included in the kit.
---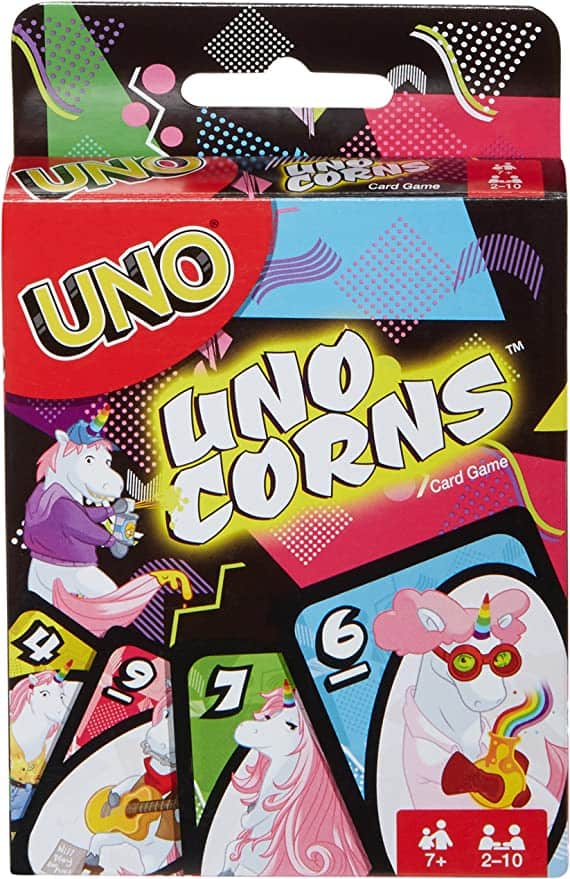 Uno goes magical with the addition of Unicorns to the cards. This classic game is always a good option for tweens, the unicorns are just an added bonus!
This would be a great option as a game to easily pack while travelling or to bring out when she has a sleepover party.
---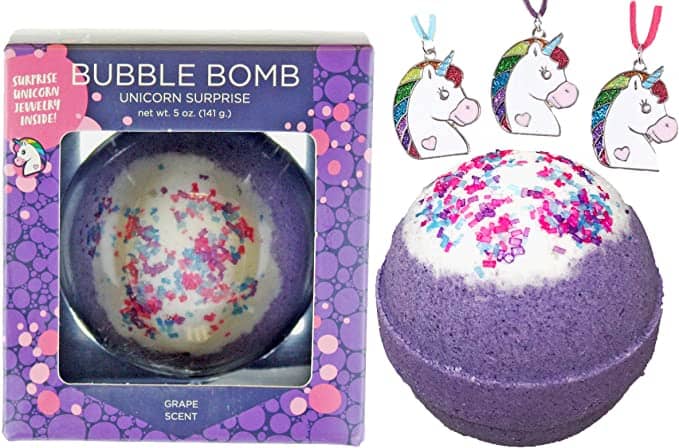 Forget the usual bath salts and bombs found in your local stores. This bath bomb includes a little treasure that will make bath time a bomb experience for your tween.  It includes a hidden necklace that any unicorn loving girl will appreciate.
The bath bomb's ingredients are natural and safe for sensitive skin, making this a great self-care gift.
---

No matter how mature your tween gets, she will never outgrow the need for great pajamas, like this cozy unicorn onesie!
As the nights get closer towards the countdown to Christmas, this onesie makes a fabulous fashion statement for the festive season.
---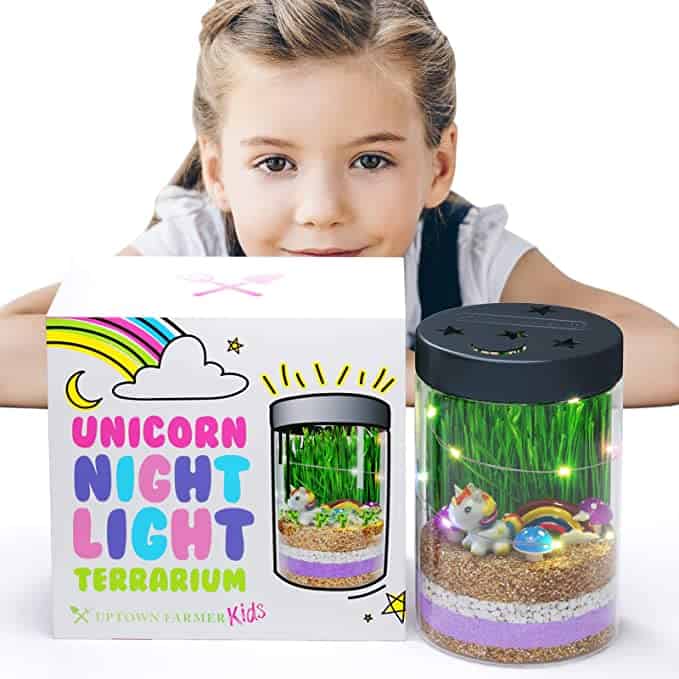 This terrarium has a night light to add a functional and pretty element to a tween's room. She will love taking care of it and watching it grow!
If you are wanting your tween to learn more about the art of gardening and the care of plants then this would make a lovely gift that won't be too onerous on the caregiver!
---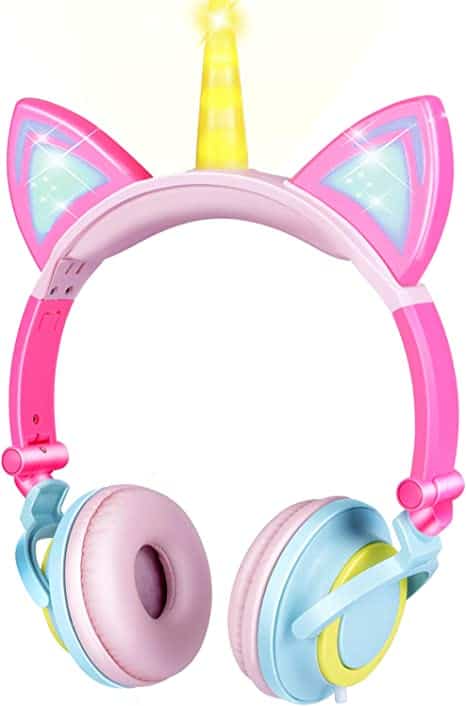 Gift a pair to a tween and she can rock out without rocking you out of the house!
These headphones are so cute that you may have to be prepared for her wearing them out the house too!
---
The soft plush is colorful and the color is random. Each pair of slipper have some difference in color, and each pair of slippers is unique.
---