In case you don't know, I am doing a Waffle Maker Challenge to see how many items I can make in a waffle maker (or iron – whatever you call it). I won't be doing this everyday but every few days. It takes a while to come up with ideas, cook, and make the pictures all pretty!
Last week I tried an Ham, Egg, and Cheese sandwich.  Mary emailed me and said I should try a Monte Cristo. Sounded like it would work so I gave it a shot. I think I have a new favorite sandwich – this thing is awesome!
Ingredients:
One Egg
Dash of Milk
Grape Jelly
2 Slices of Bread
Slice of Ham or two
Slice of Cheese
Instructions:
Preheat the waffle iron and spray a little Pam. Then crack the egg and add a little milk. Beat it until it is mixed.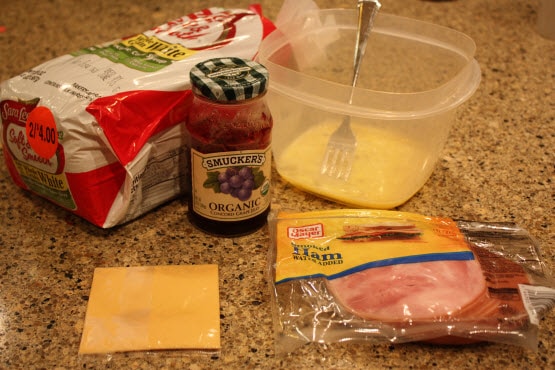 Next put the sandwich together. Cover the two slices of bread with grape jelly and then add ham and cheese.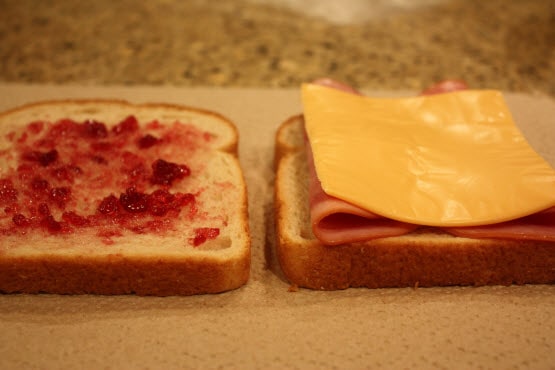 Soak the sandwich in the egg mixture for about 30 seconds.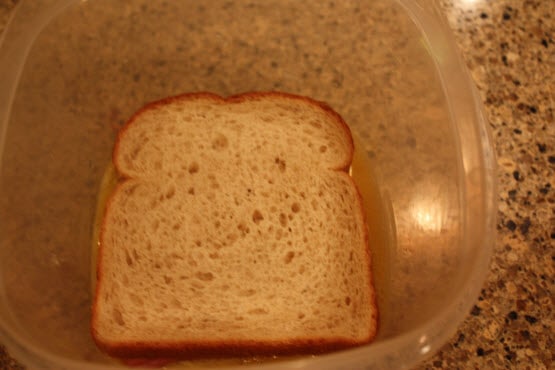 Then flip the sandwich and soak the other side. After about a minute the sandwich should soak up most of the egg mixture.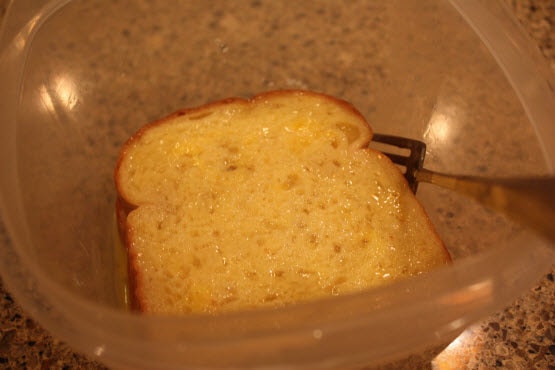 Then put the sandwich on the waffle iron and close it as much as you can. Don't push too hard or your sandwich will be really flat. Also don't flip the waffle iron.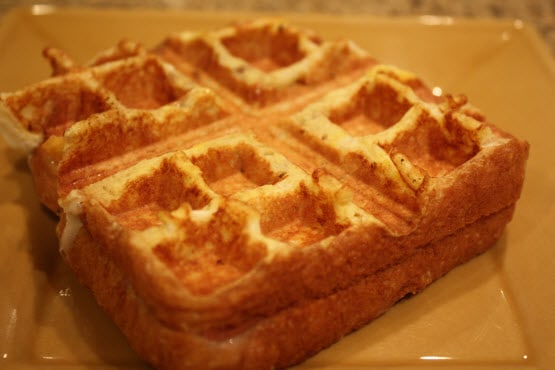 Cook the sandwich for about 60 seconds. This of course will depend on your waffle maker and how high you have it set. If you open it and it isn't toasted yet, just shut it for another 20 seconds until it is perfect.  Remove it and enjoy!
Have an idea for something or know of something we can cook in a waffle iron – post a comment!