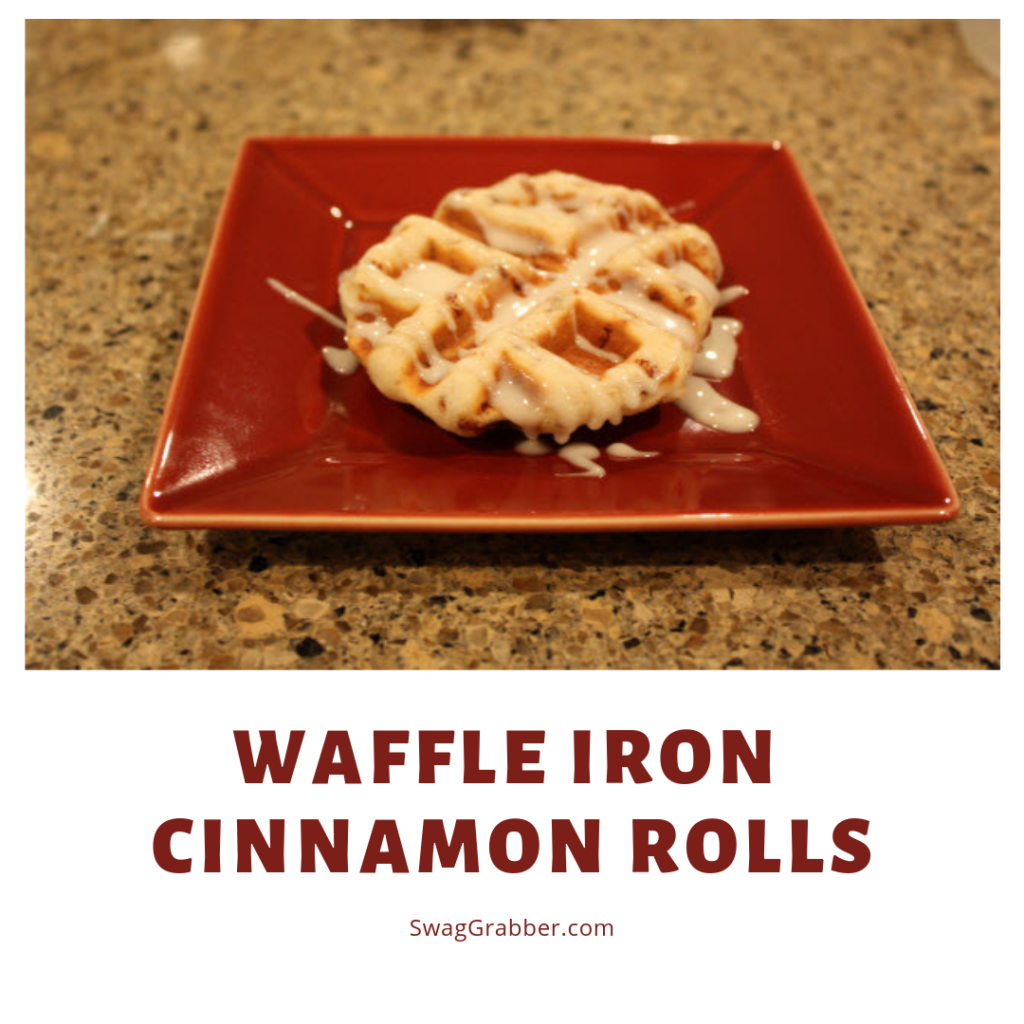 Did you know you can make a lot of other things in a waffle maker than just waffles? Well you can and here is our favorite – Waffle Iron Cinnamon Rolls!
These are super easy to make and fun for kids too – as you can see my then six year old was helping me make these. We did this a few years ago so I thought it was time to revisit this fun recipe 🙂
The easy way:
Remove cinnamon rolls from package
Plop on heated waffle iron
Cook for 2 minutes
Done!
The way we did it…..a.k.a the not so easy way:
Don't ask me why but I thought I would need to roll them, that is not the case, actually they are better when you just plop the on the iron and cook.  They are still good this way, just crunchier.
Here's what we did…
First we gathered the ingredients we "thought" we needed…..
Rolling pin
Cinnamon Rolls
Wax Paper
Cookie Cutter – kiddo was determined to use it for some reason
Then we rolled out the dough. This is when we realized you need to put the dough between the wax paper.  Yes, that is my kiddo!
Works great if you actually put it "in" the paper….
Once it's flat, simply place it on the waffle iron.  Or you can avoid the above steps (I would) and just drop the roll on it whole!
Below is the finished product – with icing of course! These are really easy to make and super yummy.  You only need to cook these for about 2 minutes, much better than the 13 minutes it takes in the oven!
Here's the kiddo trying to sneak it while I was taking a picture.
The picture above is of the rolled out roll and this one is of an unrolled roll.  Can you tell the difference? Neither can I!
So cinnamon rolls is a solid YES in the "can you cook it in a waffle iron" department.  They are actually quite yummy!