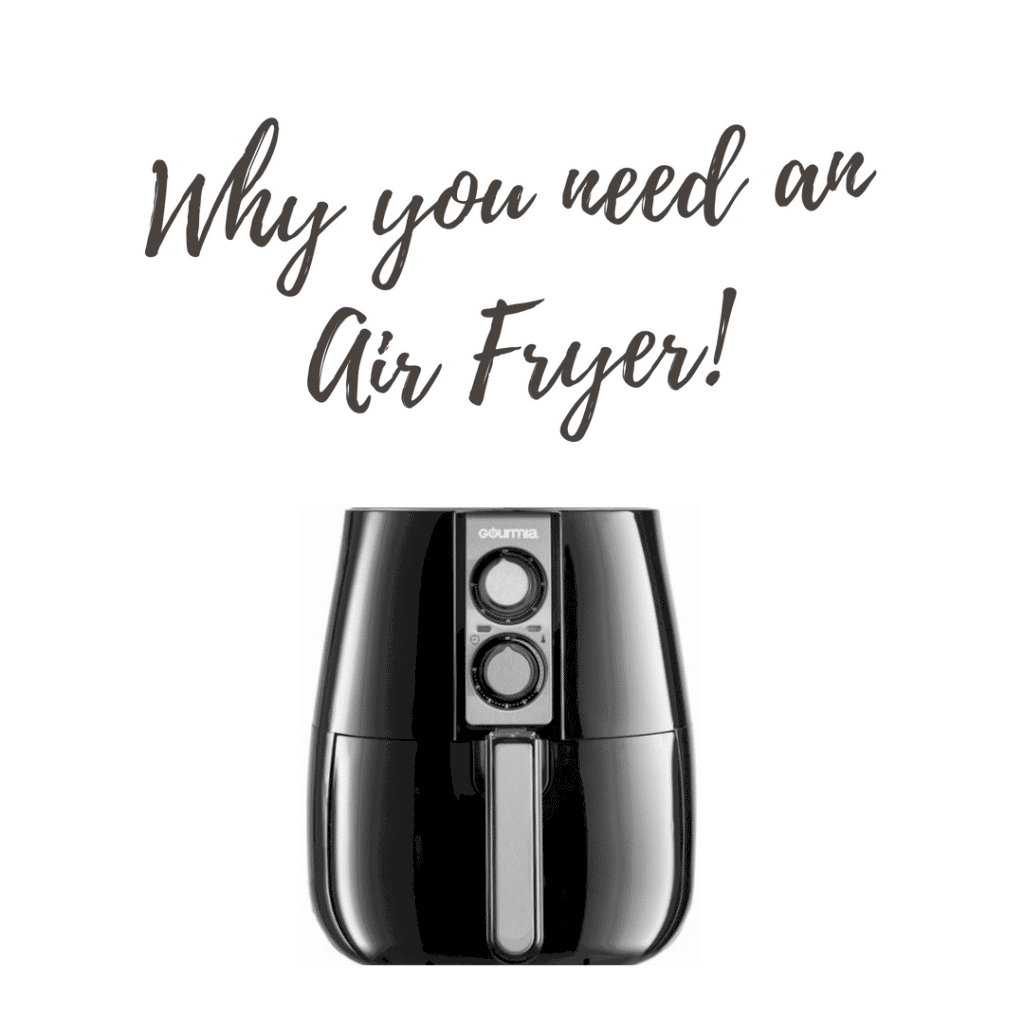 It's no secret that the Air Fryer is one of the most popular kitchen appliances and gadgets out there. I have two appliance that stay on my counter – an Instant Pot and an Air Fryer. If you've never used one or eaten anything that's been cooked in the Air Fryer, you are truly missing out. There are literally a ton of different reasons why people love owning and having their own Air Fryer, and today, you're going to find out exactly why you should be part of that ownership group as well!
If you are looking for a few good reasons why the Air Fryer needs to be permanently sitting on the counter in your kitchen, here are some great reasons why.
Why You Need an Air Fryer
You don't have to turn on the oven in the summer. This is huge. Think about how hot the oven can make your entire house feel, almost instantly. Instead of turning on the oven and making your house feel super hot, you can simply plug in your Air Fryer and get the same results with ease. No more preheating for forever, no more heat coming out of the oven into your home, and no more opening and closing of the oven door to check on the "progress" of the food being cooked. Keeping your house a cooler temperature during the hot summer months is one a great reason to own an Air Fryer.
It's a healthier way to cook. Eating fried foods is delicious and fun, but truth be told, it isn't good for any of us. It's a hard pill to swallow thinking that you'll have to give up those tasty french fries, chicken nuggets, and hot wings just because you're trying to cut back on your fried food. With the Air Fryer, you don't have to. The Air Fryer can literally cook anything and give it a crispy crunchy texture with an amazing taste but with little, or even no, oil. Having the ability to enjoy the foods that you love without that grease and extra added fat is an amazing benefit to owning the Air Fryer.
You can take it with you wherever you go. Sounds a bit wonky, but think about the benefits of being able to take your Air Fryer with you when you travel. If you and your family don't want to eat out on a vacation and plan on doing your own cooking to save a bit of money, taking the Air Fryer with you will absolutely help to accomplish those goals. It's small, it's portable, and all you have to do is plug it in when you arrive at your destination. It' doesn't get any better than that.
The Air Fryer is simple to clean up. No hard scrubbing, so need to "self-clean" due to the size and rest assured that you won't spend hours soaking it trying to get off those stubborn food stains. Instead, you can wash the basket and wipe down the rest with ease. In a few moments, your Air Fryer is clean and ready to be used over and over again.
Everyone loves their Air Fryer for their own varying reasons. It's sleep, it's simple, and it does an amazing job at cooking the food perfectly. If you've been on the fence about whether or not to purchase one, the time is now to make it happen. The worst that can happen is that you don't care for it and you give it to a family member or friend. With all the amazing reasons above of why you should own an Air Fryer, it's a strong possibility that you'll fall in love with using it like millions of others have.