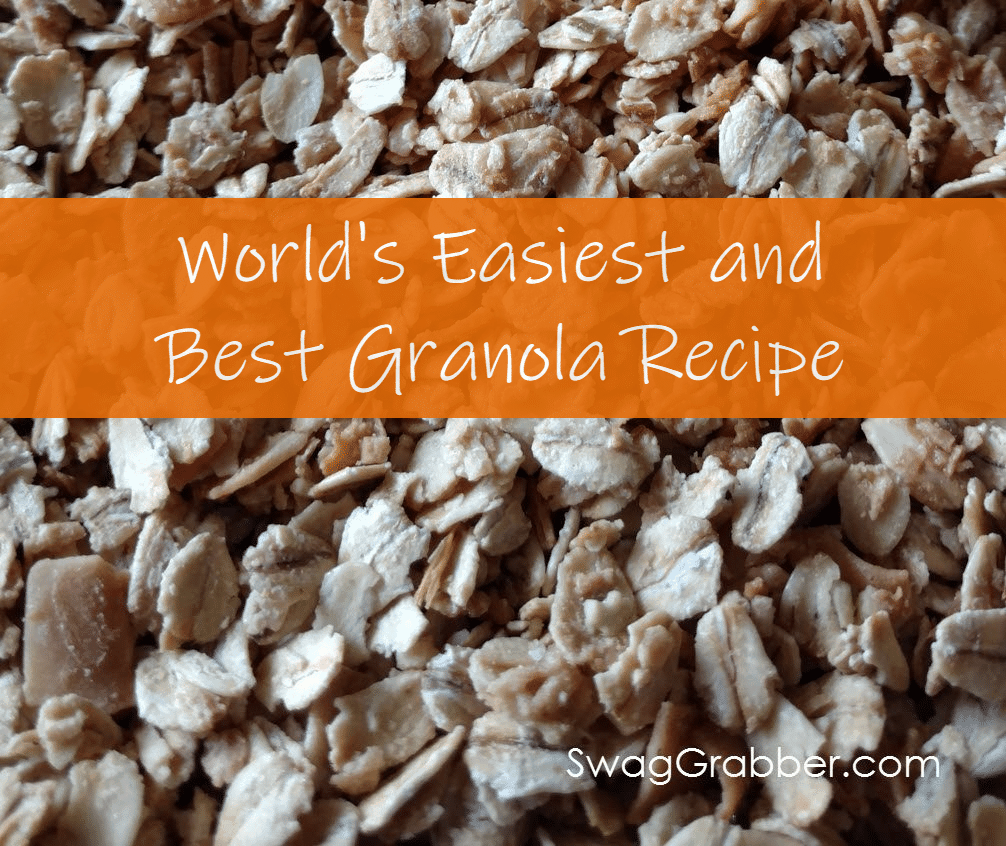 My friend shared this recipe with me and my granola hating days are over. This is by far the World's Easiest and Best Granola Recipe!!
The cool thing about this recipe is that you can easily alter it to your liking – or what you have on hand. Choose almonds over pistachios, add chocolate chips, make it sweeter or saltier, it's all up to you! Have fun!!
Ingredients:
2 3/4 cup rolled oats
1 cup nuts (pistachios, almonds, etc)
1 cup unsweetened coconut chips
1/3 cup pumpkin seeds
1 tbsp sea salt
1/2 cup light brown sugar
1/3 cup maple syrup
1/3 cup extra virgin olive oil
3/4 cup dried fruit (optional)
Instructions:
Preheat oven to 300F.
Mix oats, nuts, coconut and salt together in a large bowl.
In a saucepan warm sugar, oil, and syrup until sugar dissolves. Microwaving seems to work too (60-90 seconds and stir every 30).
Fold liquid into oats and stir until coated well.
Line baking sheet with parchment paper and spread out. I have just used a non-stick pan before (sprayed) with no issues.
Bake until dry and lightly toasted (about 30-40 minutes), gently stirring every 10 minutes.
Once it is done, add dried fruit if desired.
Makes about 6 cups. Store in air tight container.
Make sure to carefully watch when cooking this for the first time and take it out when it is LIGHT brown. It will crisp up as it cools. While it was still really good, I overcooked mine a little the first time I did this!