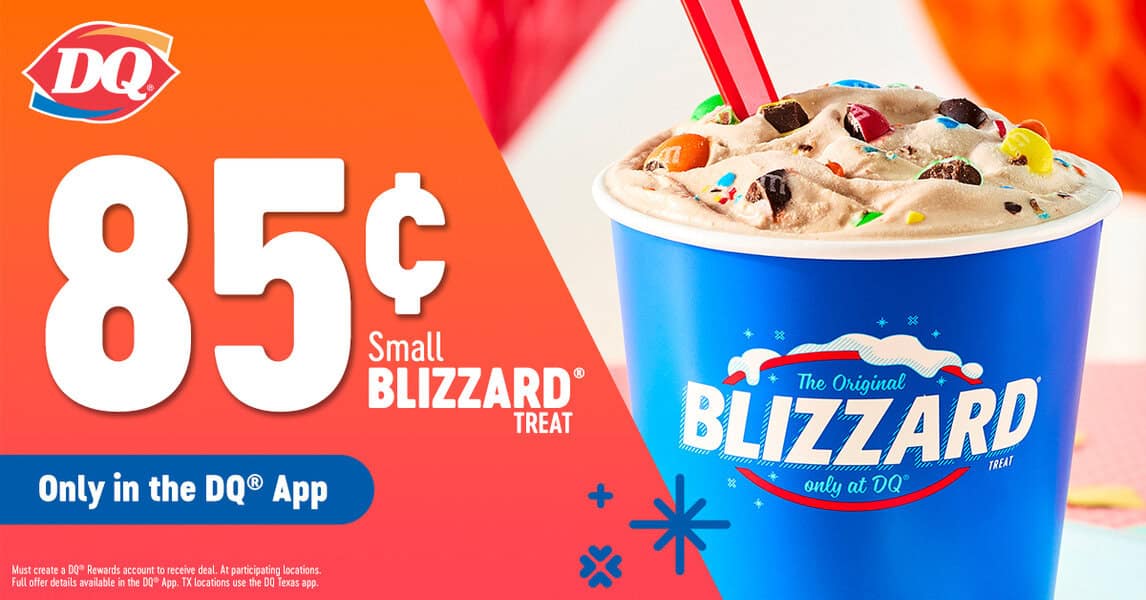 It's back!!! Dairy Queen is offering a Blizzards for only $0.85 starting today!
Since Dairy Queen debuted the Blizzard in 1985, they have been offering Blizzards for just 85 cents between April 10th and April 23rd, 2023. You will need the app to score this awesome deal, so make sure to download it now. To make this even sweeter, Dairy Queen will be releasing new summer flavors, including the S'mores Blizzard, Cotton Candy, and more!
Check with your local restaurant before heading out.