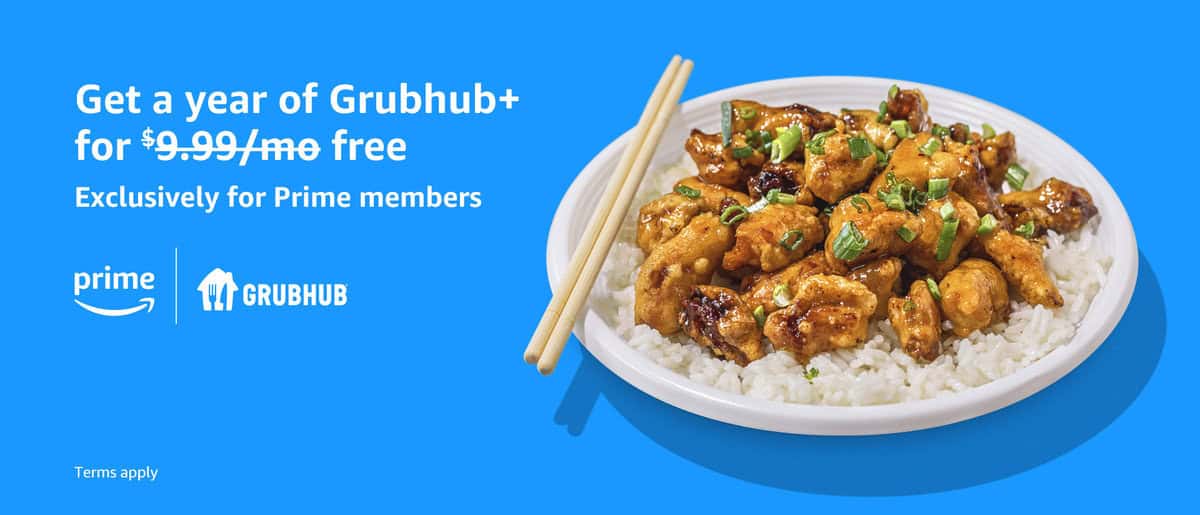 Amazon Prime Members can get an Entire Year of Grub Hub for FREE AND you can get 25% off any $2o purchase too!
With Grubhub+ enjoy $0 delivery fees, member-only offers and fast delivery on food, snacks, drinks and more. Cancel anytime.
To get this deal:
GO HERE and click on Activate for free. Create or log into your Grub Hub account.
Get an extra 25% off $20+ Grubhub Delivery order with coupon 25FORDAD too (Ends 06/18). $20 Max discount.
By selecting "Activate for free", you agree to the Grubhub+ Terms and that if you do not cancel your free trial before it ends in 12 months, Grubhub will automatically charge you at the then-current rate (currently $9.99) plus tax each month until you cancel your Grubhub+ membership, which you may do in-app or online prior to renewal. Grubhub may charge any payment method on file for your Grubhub account.
TIP – Make sure to set a reminder to cancel before the year is up – use your Outlook calendar to make it easy!