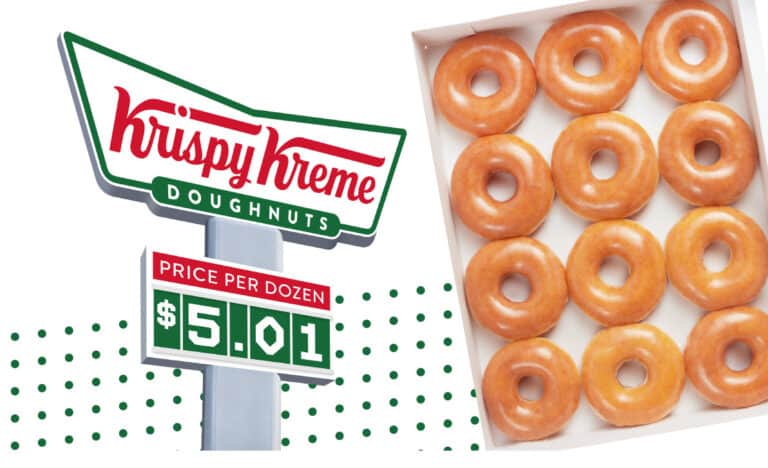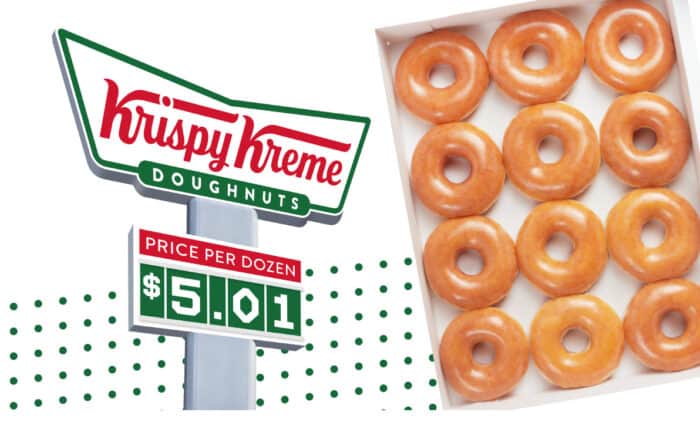 Krispy Kreme is offering a dozen donuts for only $5.01 every Wednesday from now through August 31st. Here's the details…
It's the return of your favorite Hump Day activity! Beat The Pump is coming back to Krispy Kreme!
We know everyone could use a little doughnut deflation to sweeten the recent pain at the pump. So, each Wednesday through the summer driving season until Labor Day we are helping you fill your tank with Original Glazed ® Dozens by pricing them at the cost of the national average of 1 gallon of regular gas.
As you're out and about, swing by Krispy Kreme to pick up your Original Glazed ® dozen at the national average price of a gallon of gas. We promise it'll sweeten your 'pump day'! 
Prices will be updated weekly, so check back each Tuesday to know that week's offer price! Redeemable Wednesdays only in shop, drive-thru, and online pickup. 
When you join Krispy Kreme Rewards you also get a Free doughnut just for signing up and you'll also get a Free doughnut and drink on your birthday!