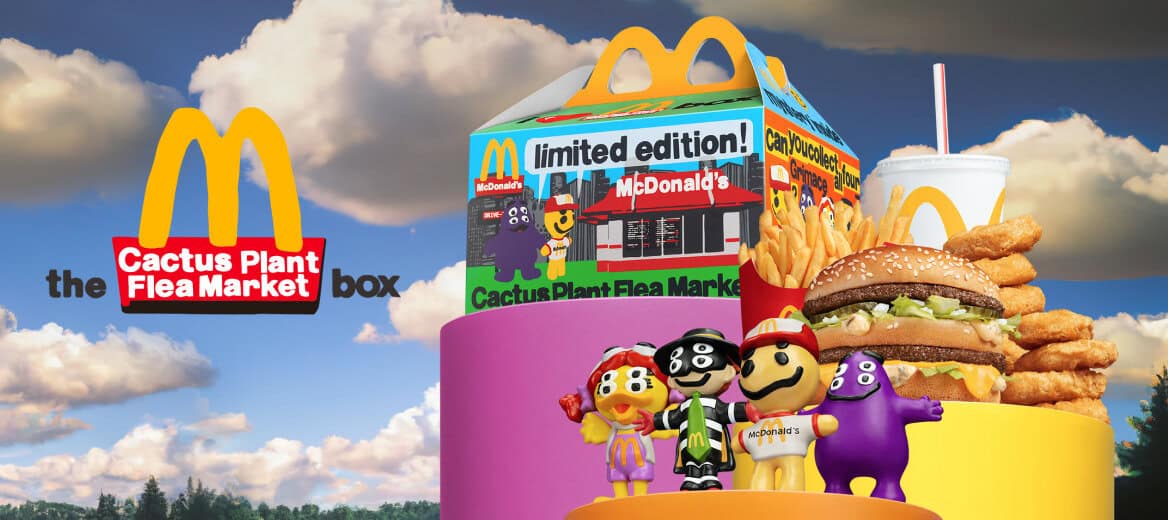 As of today, McDonald's is offering Adult Happy Meals!
You can chooose between a Big Mac and a 10 piece Chicken McNugget meal that includes fries and a drink. As for the toy surprises, they'll be handing out Grimace, the Hamburglar, Birdie, or Cactus Buddy.
Purchase your box using the McDonald's app, and you'll be entered for that day to win limited-edition CPFM x McD's merch, the global tastemakers of eatwear.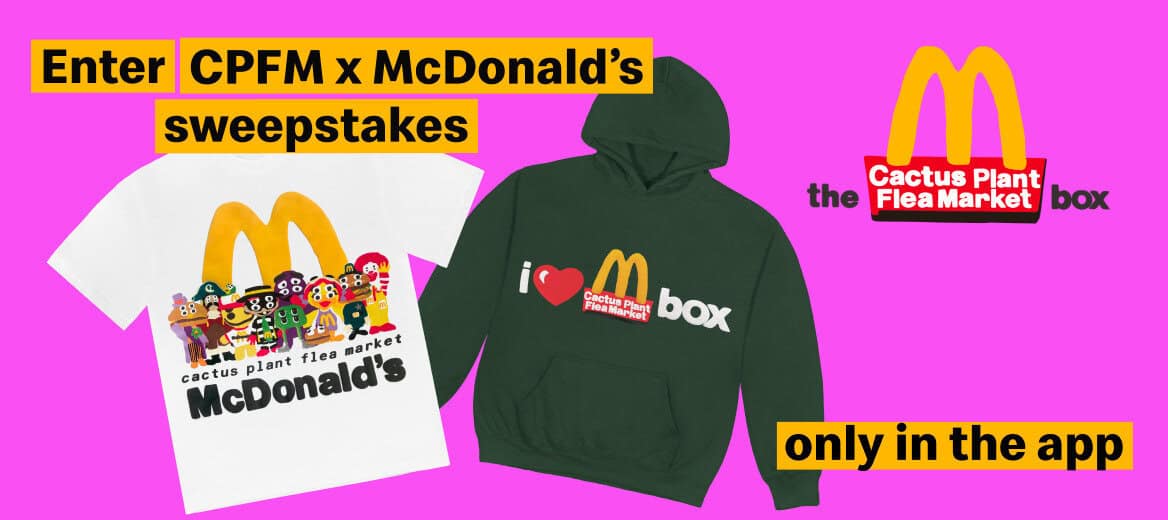 Enter the sweepstakes as many days as you like. Hundreds will win, and each week features a new set of prizes ::)*
Week 1: CPFM T-Shirt
Week 2: CPFM Hoodie
Week 3: CPFM Grimace Chair
Week 4: CPFM Acrylic Sign from McD's Set