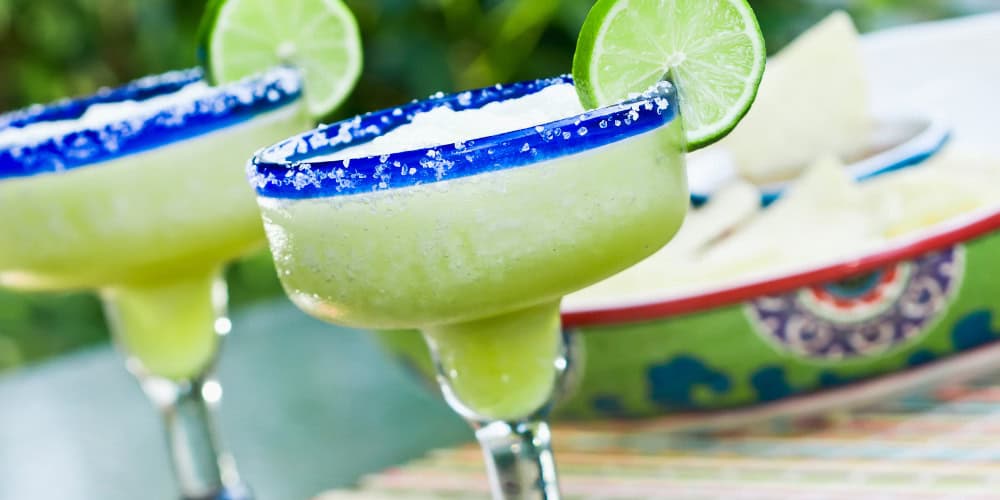 It's National Margarita Day and here are the National Margarita Day Deals for 2023!
National Margarita Day is a popular holiday in the United States and Mexico, celebrated every February 22nd. It originated as an unofficial celebration of everyone's favorite tequila-based cocktail, the margarita!
On this day, people all over the world take part in festivities to honor the beloved drink. Whether you prefer your margaritas with salt or not, National Margarita Day is a great excuse for friends and family to gather and enjoy a delicious beverage together. Restaurants often hold specials for National Margarita Day, so be sure to check out what's available near you before February 22nd rolls around!
Rewards Members receive $9.99 off a Chicken Fajita or Park Carnitas Flatbread with purchase of two entrées.
This Mexican restaurant chain is offering their hand-crafted margaritas for just $6.95. This includes their famous El Jefe margarita, which is a smooth and strong blend of ultra premium Maestro Dobel Diamante Tequila, Agavero Orange Liqueur and fresh, house-made sweetened lime juice, topped with a grilled orange. Or try a Cerveza Rita, which is a La Grandeza Margarita with a Coronita sticking out of it and a Kosher Salt Rim. This one comes in Original Margarita, Strawberry, Mango, Peach or Raspberry flavors and can be served frozen or on the rocks. YUM!
The Caribbean-themed restaurant chain is offering its Classic Margarita for just $2.22 as a play on the date of National Margarita Day. This kicks off the restaurant's annual Viva la Rita event which runs today through April 7. Stay tuned for additional margarita deals to come!
NEW Margarita Flight for only $10 all-day.
From open til close today, participating Chili's locations are offering three of their premium margaritas for just $5 each. Choose from the Cuervo Blue Margarita, the islandy Tropical Sunrise Margarita, or the fruity Blueberry Pineapple Margarita.
Enjoy specials on regular House Rocks 'Ritas, House Frozen 'Ritas (Lime, Strawberry, Swirl or Dot) and the limited-time Frozen White Peach Sangria – upgrade any to a Grande for just $2 more and keep the giveaway cup!
$5 margaritas all day at Lime Fresh Mexican Grill.
$5 margaritas from Feb. 20 through 27.
$2.22 House Margaritas, ask your bartender to upgrade your House Margarita to Sauza Hornitos Tequila for only $2.22 more!
Of course Margaritaville is celebrating National Margarita Day! Specials vary slightly depending on location, but you can expect deals like $3.99 traditional margaritas, $2.00 float Gran Gala and $5.99 fried pickles. Also, don't miss the 4pm class on how to make the perfect margarita and the 5 o'clock somewhere Great Margarita Toast!
$5 Grande House Margaritas and $0.99 meltdown specials. Dine in only. At participating locations.
You can celebrate the popular restaurant's International Romarita Day with $4 Classic Romaritas and $2 off any premium Romarita.
More fun holidays to celebrate in style…