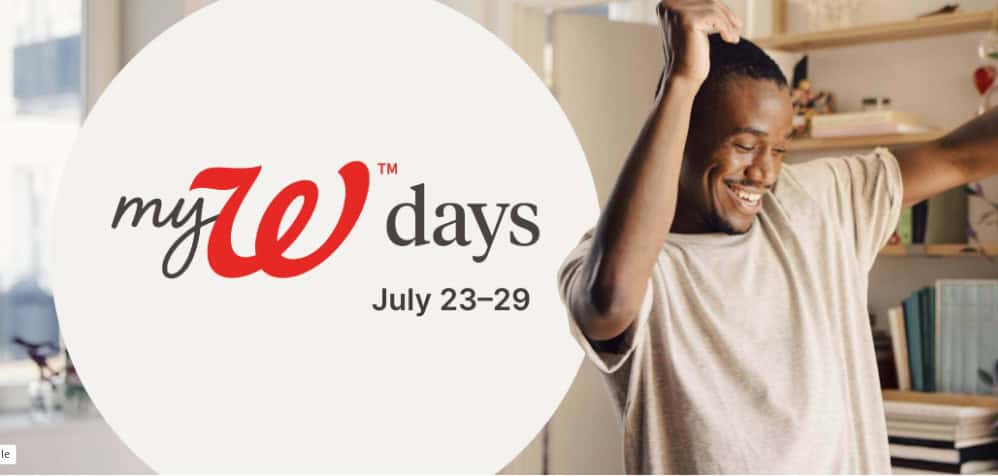 Walgreens is offering its rewards members special offers for myW days running July 23-29. You can get up to a $100 in rewards!
Here are some of the offers you can get…
Earn rewards all week:
$20 reward when you use 3 or more myW days offers
30% reward on Walgreens branded items, 25% on other brands
$50 reward when you open a Walgreens credit card and make a purchase within 45 days
5% reward on eligible prescription and vaccination out of pocket costs
Plus daily offers:
7/23, Earn 20% rewards on your most shopped category
7/24, Earn $10 rewards on $20+ groceries, snacks & beverages
7/25, App exclusive: Earn $15 rewards on $35+ app orders. Clip in app
7/26, Extra 25% off $20 with code WAG25 or extra 30% off $60 with code WAG30 + FREE 1-hour Delivery with code DELIVER20
7/27, Earn $20 rewards on $45+ beauty & personal care
7/28, Earn $10 rewards on a $10+ completed Pickup order
7/29, Earn extra 10% rewards, plus stack with the 25% rewards offer!