12 Pack of Men's Short-Sleeve 100% Cotton Crew-Neck Tees $18.99 Shipped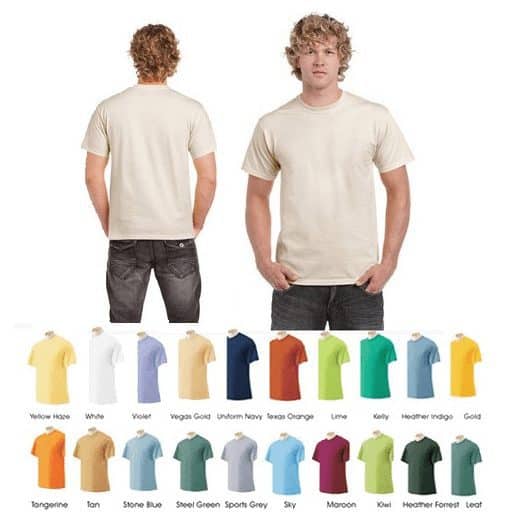 GearXS is offering a 12 Pack: Men's Short-Sleeve 100% Cotton Crew-Neck Tees marked down from $89.99 to only $18.99 with free shipping. That is only $1.58 per shirt!
Build up your wardrobe with an assortment of plain t-shirts that will come in handy during any season. Great for layering, wearing around the house, or throwing on before you leave the house, these t-shirts provide a classic, timeless look that never goes out of style.
Possible Colors Included: Pink, Navy, Blue, Fuchsia, Orange, Light Blue, Peach, Lime, Light Yellow, Charcoal, Lilac, Black, Mustard, Yellow, Dark Pink, Lavendar, Emerald Green, Slate Blue, White, Maroon, Burgandy, Pale Green, Salmon, Taupe, Sand, Brown, Navy.
Brand: Gildan or Anvil, 100% Cotton
Features:
Includes 12 shirts
100% cotton
Great for layering under shirts or sweaters or for wearing on their own
Comes in an assortment of randomly picked colors
Comes in sizes S, M, L, XL

More Deals You Don't Want to Miss...