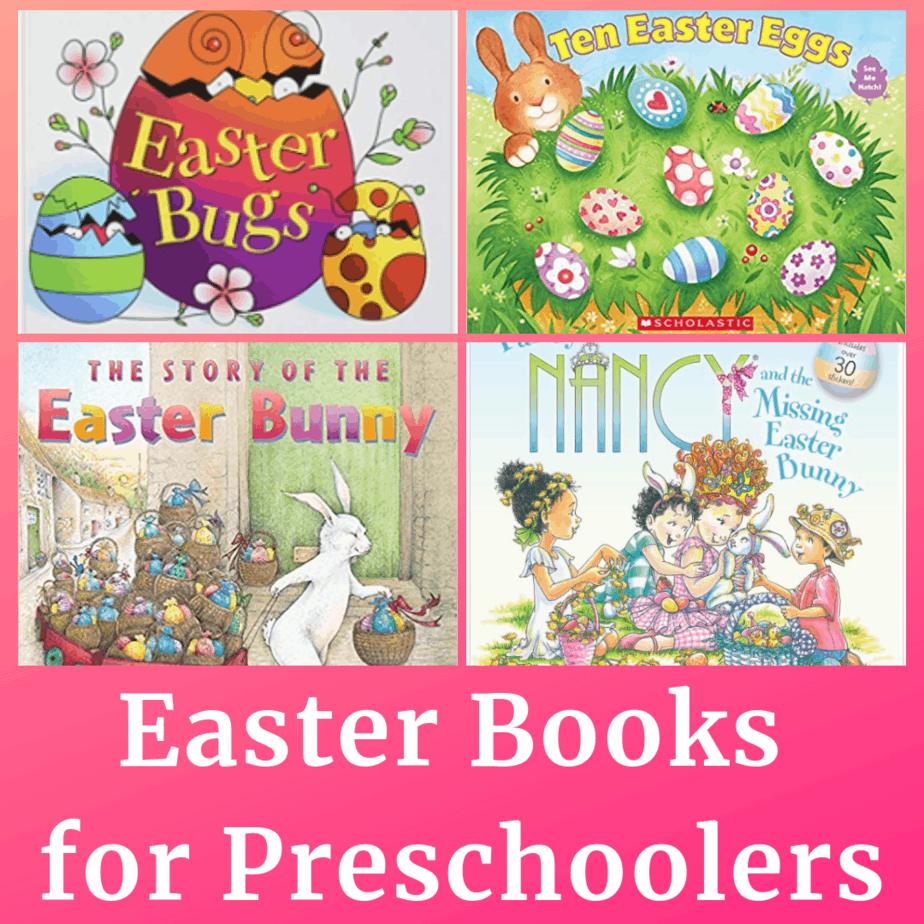 Looking for some books to get the kiddos excited about Easter? Here are 15 Easter Books for Preschoolers available on Amazon. Also make sure to download our FREE Printable Easter Activity Kit full of word searches, matching, coloring and more!
All of these ship for free with your Prime membership or any $35 purchase. Not a member? Get a free 30 day trial here.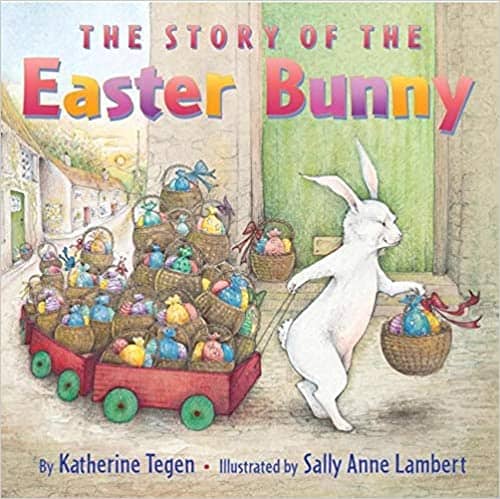 Price : $6.99
Everyone knows who the Easter Bunny is. Each year, he comes with a basket of painted eggs and chocolates for children. But not everybody knows where he comes from. On a snow-cold day in a snug little house… So begins the true story of the Easter Bunny! With gorgeous and peaceful art, this fresh, innovative story describes how one little rabbit became a legend. The perfect addition to Easter baskets! If your child has ever wondered how the Easter Bunny got started this book holds the answers in a delightful story kids will love.
---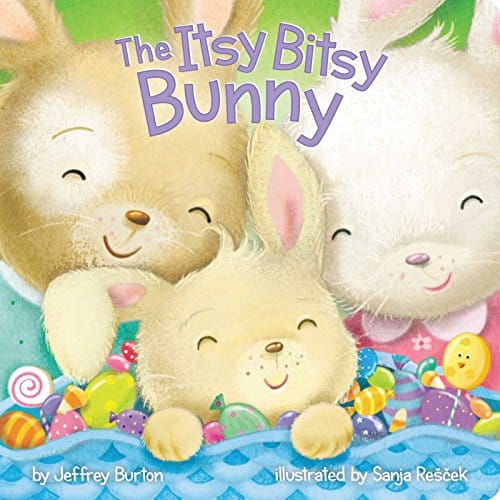 Price : $5.67
The itsy bitsy bunny was hopping up the trail
Down fell the baskets past his tiny tail
Out came his friends to help him on his way.
For the itsy bitsy bunny was planning Easter day.
This Itsy Bitsy Bunny must hop at top speed so he can get all of his eggs hidden in time for the big holiday! Little ones will love this fresh springtime spin on a classic nursery rhyme.
---
Price : $10.99
Easter Bunny decides to decorate eggs with the help of his friend, Skunk. But Skunk's way of showing excitement drives Easter Bunny crazy. They must come up with a compromise, otherwise Skunk will be left out of the Easter celebration! This riotously funny read-aloud is a delightful tale of two friends learning to work together that also seamlessly incorporates simple instructions for dying and decorating Easter eggs.
---

Price : $7.36
Author and artist James Dean brings us along for a hippity-hoppity Easter adventure with the coolest cat around: Pete! When Pete wakes up Easter morning, ready to check out his basket of goodies, he discovers the Easter Bunny needs a little extra help. Our favorite groovy blue cat puts on his bunny ears and finds a way to collect, paint, and hide the eggs all in time for Easter.
Pete the Cat: Big Easter Adventure will be a welcome gift in an Easter basket or anytime!
---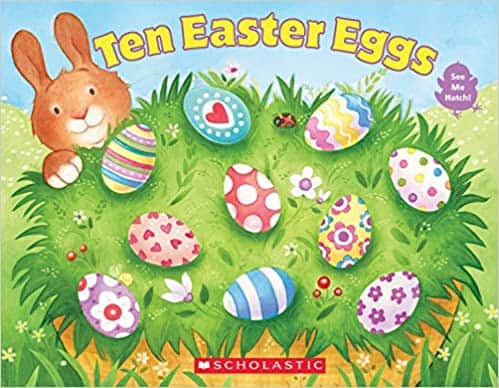 Price : $8.08
"A cheerful brown bunny hiding behind the edges of an Easter basket looks just as surprised as young children will be to find the chicks revealed as each egg "hatches." Children are encouraged to count down the eggs as they disappear with each page turn. They can count up as the chicks are revealed. A simple phrase at the top of each right-hand page states the number of eggs in the basket. The line at the bottom (half of a rhyming couplet) tells how many chicks readers should look for… This book begs to be touched."
---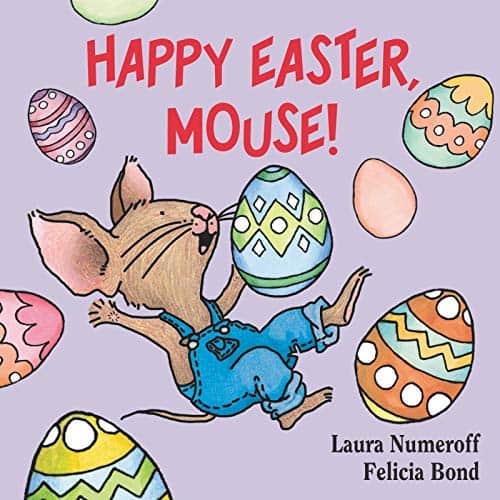 Price : $5.74
This board book with sturdy pages is perfect for toddlers, who will enjoy the simple introduction to colors and counting. Each page has one or two sentences and points out a different color and number of eggs. Starring the ever-popular Mouse, this is a colorful and fun addition to a little one's Easter basket.
---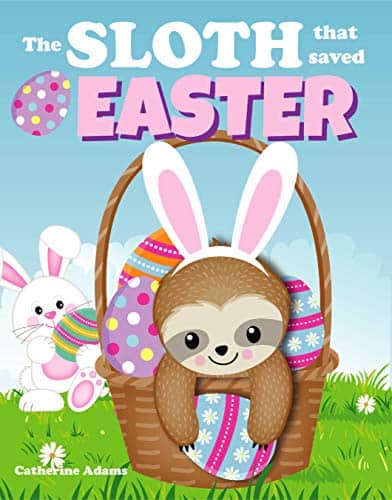 Price : $9.95
She asks for help from her animal friends and they all rush to help. But when Fox, Squirrel, Kangaroo and Monkey all try to help, things just get worse! It's hard to replace the Easter Bunny! Finally, it's Sloth who comes up with a solution to save Easter.Find out how with this adorable Easter tale for kids!
---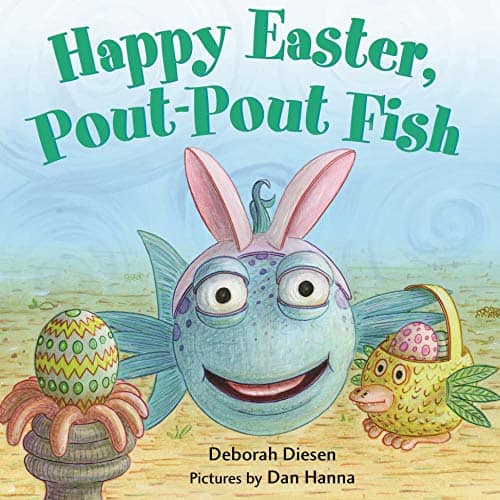 Price : $5.64
A short and sweet mini-adventure especially created to introduce the youngest guppies to the New York Times-Bestselling Pout-Pout Fish series.
Hippity-hoppity, the pout-pout bunny is on his way! Toddlers will love swimming along with the pout-pout fish this Easter as he turns little pouts into big smiles.
With just one line of text per page, this simple, 12-page board book will send Debbie Diesen and Dan Hanna's much-loved Pout-Pout Fish flippering and swishing into the hearts and minds of the youngest guppies.
---
Price : $4.74
Fancy Nancy can't wait for Easter. And this year, JoJo's class pet, Nibbles the bunny, is staying at the Clancys' house for the weekend. But when Bree and Freddy come over to begin an Easter egg hunt, Nibbles goes missing! It's up to Nancy to find her before anyone notices she's gone.
---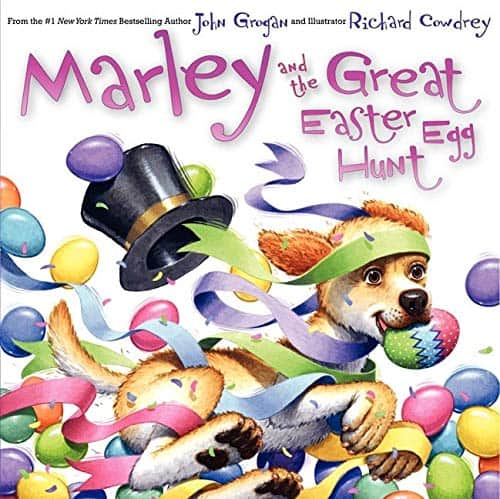 Price : $9.39
The day of the annual town Easter Egg Hunt has arrived, and Marley and his family are ready to find the biggest, most eggstravagant egg! Marley is great at spotting the eggs in trees and behind plants, but he just can't seem to get the eggs to Cassie or Baby Louie before someone else snatches them up. So, in true Marley fashion, Marley decides to forge his own path . . . right through the doors of the town shops. Stopping into the grocery, the bakery, and the party store, Marley creates calamity wherever his paws touch. But will his wild egg chase end up with Marley finding the big, glorious egg before the hunt is over?
---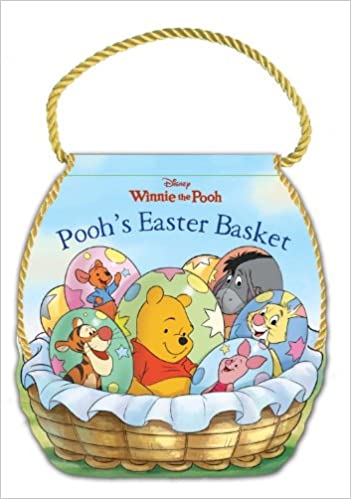 Price : $2.79
It's Easter in the Hundred-Acre Wood and Winnie the Pooh and his friends are ready to celebrate! Children will love joining in the fun as Pooh and his friends fill a basket with all sorts of delightful treats. This Easter basket-shaped book with a braided cord handle is sure to become a favorite at Easter-time and beyond.
---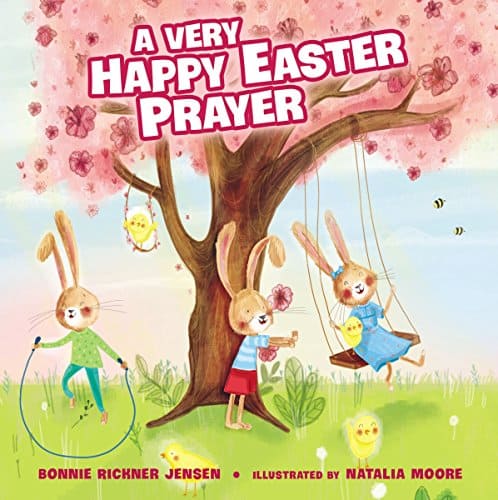 Price : $7.99
The weather is warming, flowers are blooming, and cuddly critters are leaving their nests. Join the adorable woodland animals as they thank God for all the blessings of Easter.
---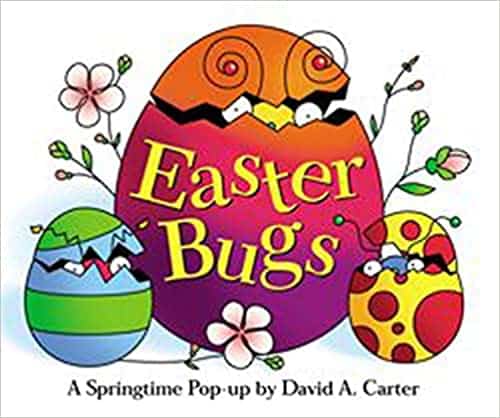 Price : $10.87
All kinds of bugs are hiding behind colorful Easter eggs, just waiting for you to find them! (And there are lots more fun surprises, too!)
---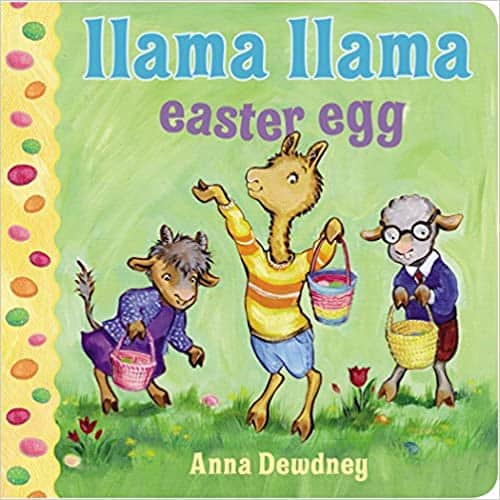 Price : $5.69
With short and simple rhyming text, the Llama Llama board books introduce Llama Llama to babies and toddlers before they're ready for longer full-length stories. And their small size and durable pages are perfect for little hands.
---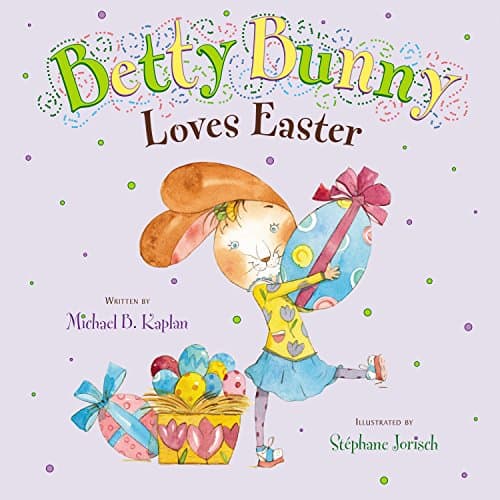 Price : $11.99
Yes, Betty Bunny loves Easter. She loves it so much that she just knows when she grows up, she will be the Easter Bunny. So it comes as quite a shock when she learns that her brothers and sister have been helping her in the egg hunt every year. Determined to find eggs on her own, this time, Betty Bunny also finds out a thing or two about the satisfaction of accomplishment.
---