15 Products for People Who Love Peeps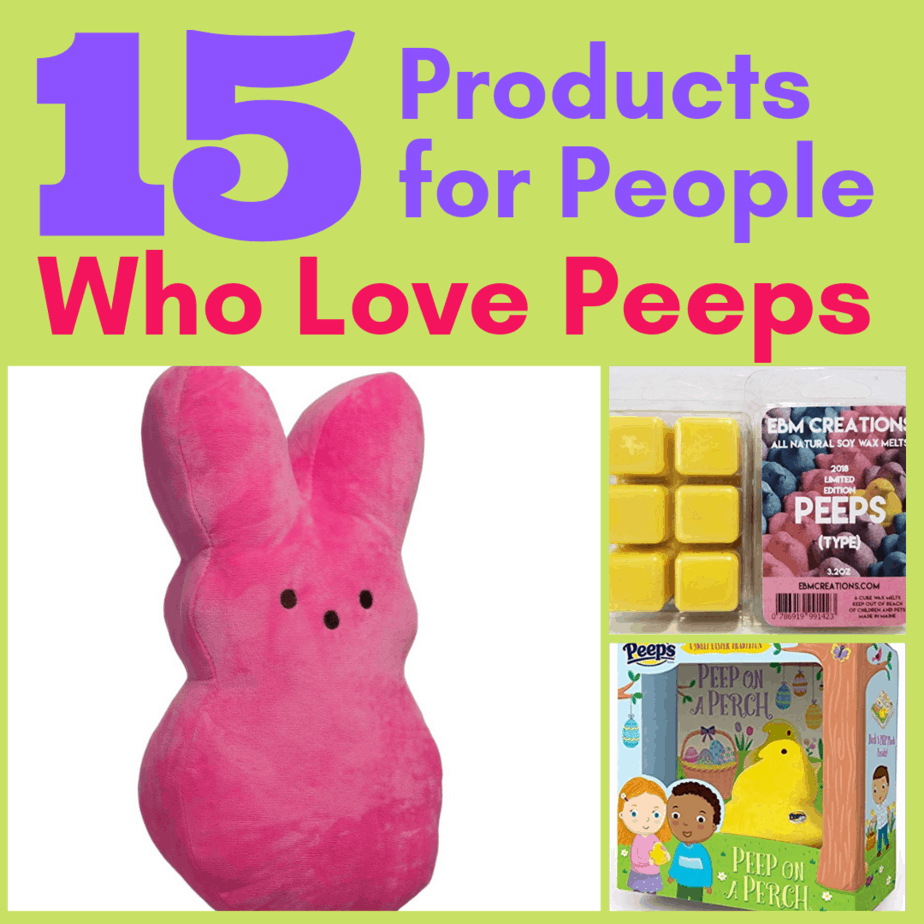 Sometimes it is tricky finding the right gift. Got a Peep lover to buy for? If so here are 15 Products for People Who Love Peeps that are available on Amazon. All of these ship for free with your Prime membership or any $35 purchase.
Not a member? Get a free 30 day trial here.
15 Products for People Who Love Peeps

Peep on a Perch
is the spring version of elf on the shelf. This set includes a cute storybook and a peep to perch around the house for a spring adventure.
Peeps Plush Bunnies
A Cute and cuddly little plush peep bunny set that is great for stuffing a basket or using as decor.
Santa Peep Plushie
Bring the fun of peeps to your Christmas decor with this adorable Santa Peep plushie.
Peep Chicks Lip Gloss
This multipack of Peeps lip gloss will keep your lips soft and tasting like a favorite treat.


Peep Scented Wax Melts
You can savor the fragrance of Peeps in every room with these wax melts.
Peeps T Shirt
If you love Peeps, this is the fashion statement for you. Featuring a fun design, this shirt is ideal for chilling with your peeps.
Squeaky Peeps Dog Toys
Why not let Fido have some peeps fun too? Squeaky Peeps dog toys bring fetch to a new level of cute.
Grow a Peep Kit
Add water and watch the egg grow three times its original size. Then a cute peeps bunny or chick will hatch!


Peeps Coffee Mug
Peeps and coffee go together like a hand and a glove, so why not sip your favorite brew from a fan-tastic mug?
Peeps Bunny Earbuds
Listen to your favorite music without making a peep to disturb others with these adorable earbuds!
Peeps Slippers
Just as soft as a peep, these cute slippers are perfect for relaxing at home in comfy splendor.


Peeps 15″ Pillow
Add a touch of Peeps fun with this 15″ pillow. It is the perfect accent for a peeps fan!
Peeps Socks
Keep your tootsies toasty with Peeps printed socks!
Peeps Easter Basket
This Easter basket is perfect for stuffing with Peeps! It is cute and cuddly and festive!
Peeps Tumbler
This tumbler puts the fun in function while showing the world how much you love the sweet treat Peeps!
More Deals You Might Like...