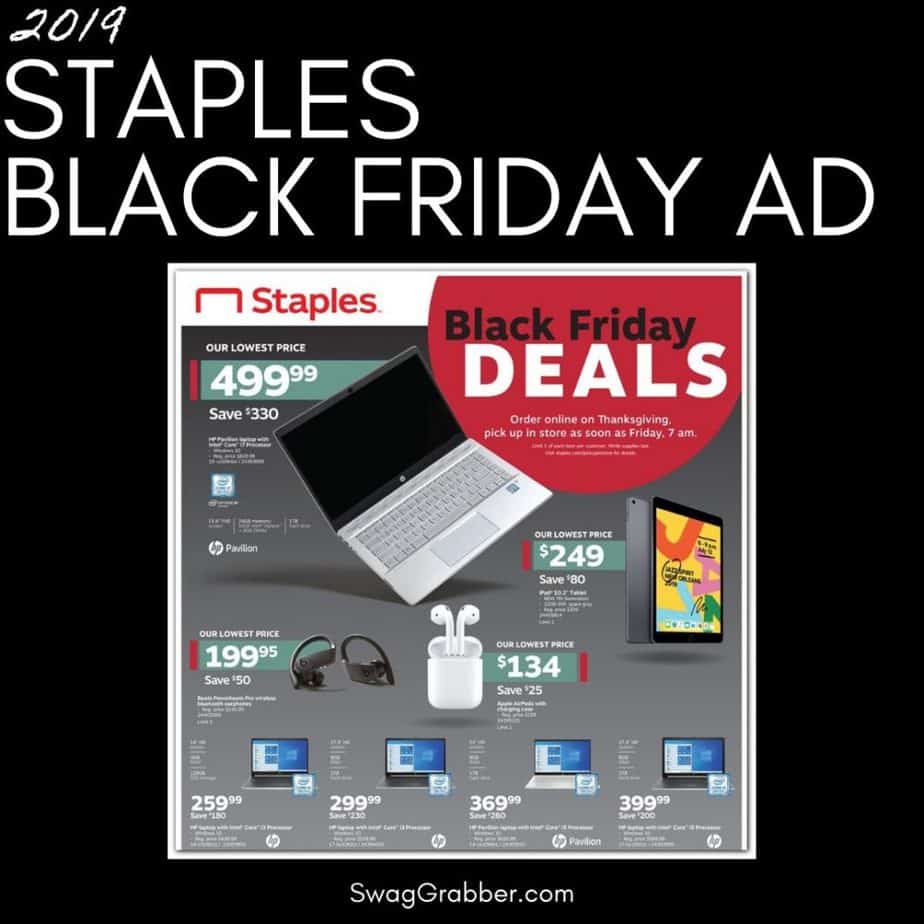 2019 Staples Black Friday Ad Scan
You can shop online starting 12:01 AM EST on Thursday. Stores are closed Thanksgiving day and will open at 7 am on Black Friday.
Check out the 2019 Black Friday Ad Scans we have posted here >>
This has been added to the SwagGrabber Price Comparison Database if you want to compare the pricing in this ad to other stores!