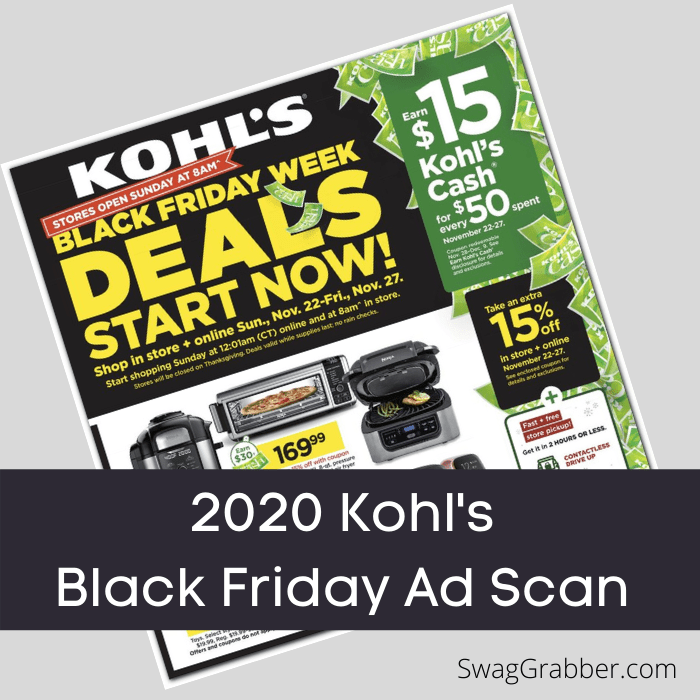 The Kohl's 2020 Black Friday Ad is OUT!!!
Stores will be closed on Thanksgiving, but you can shop doorbusters online Nov. 22 at 12:01 a.m. CT online through Nov. 27 online. Stores will open at 5 a.m. on Black Friday.
You will receive $15 in Kohl's Cash for every $50 you spend from Nov. 22 to Nov. 27.
You can also use the coupon on page 31 of the ad to get 15% off your entire purchase between Nov. 22 and 27.
[mailpoet_form id="3″]
Some of the hottest deals include:
GO HERE to see all of the available Black Friday ads!