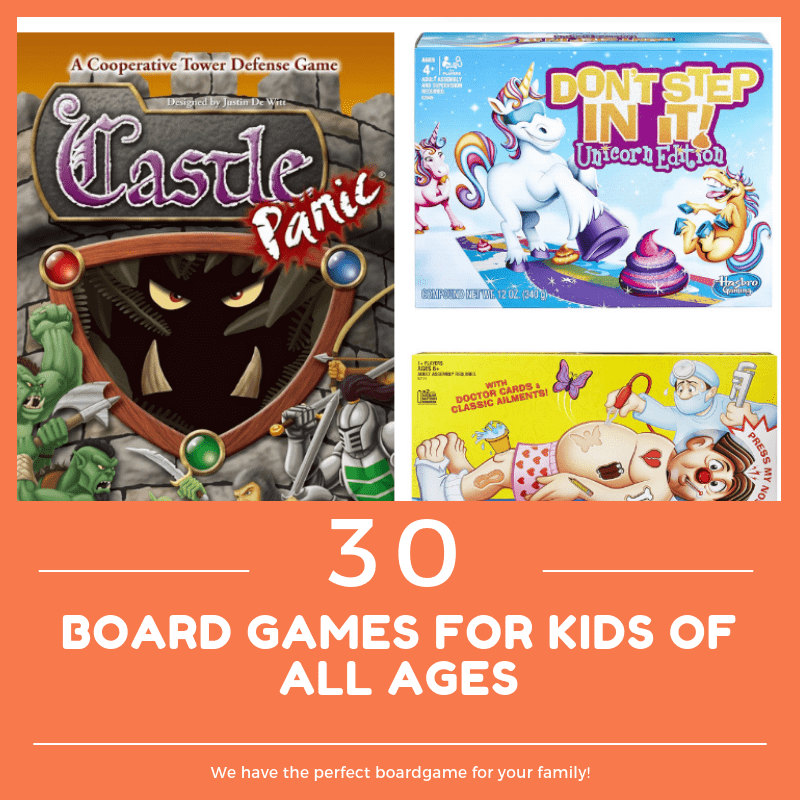 30 Board Games for Kids of All Ages
Looking for things to entertain the kids while stuck at home? Board games are always a great idea. Nothing like getting the family together to enjoy some quality times.
Here are 30 Board Games for Kids of All Ages sure to help you find your next favorite!
Board Games for Preschoolers:
Don't Step in It Unicorn Edition
Crocodile Dentist
World of Disney Eye Found It
Pete the Cat The Missing Cupcakes Game
The Cat in the Hat I Can Do That Card Game
The Sneaky Snacky Squirrel
Hi Ho Cherry O Mickey Mouse Edition
Race to the Treasure

Board Games for Kids 5 to 8:
Kanoodle Extreme
Operation
Clue Jr.
Scrabble Junior
Mouse Trap
Hot Potato
Hedbanz

Board Games for Kids 8 to 12:
Castle Panic
Life
Guess Who
Monopoly Fortnite Edition
Don't Lose Your Cool
Sequence
Watch Ya Mouth
Five Crowns

Board Games for Kids 12 and up:
Stratego
Othello
Jenga
Code Name
One Night Ultimate Werewolf
Googly Eyes
Ticket to Ride

Get a FREE trial to ABC Mouse educational programs!