AMC Cinemas' Stubs A-List Program Increasing Prices in January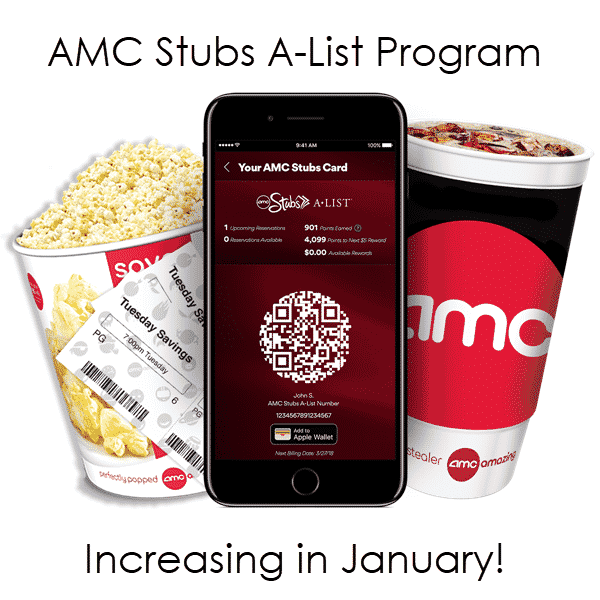 The AMC Cinemas' Stubs A-List program allows customers to see three movies a week for $19.95 a month. In January, there will be increased in the 16 states where the app is most popular. Changes will be as follows:
$23.99/month
California
Connecticut
Massachusetts
New Jersey
New York
$21.95/mo
Colorado
Delaware
Florida
Georgia
Illinois
Maryland
Minnesota
Pennsylvania
Virginia
Washington
District of Columbia (which I realize isn't a state)
The change will take place 1/9/19. The AMC website states that if you join before 12/31/18, your price and benefits will be locked in for 12 months. Might be a good time to renew now if you live in one of those cities!
More Deals You Don't Want to Miss...