FREE Books for Prime Members with Kindle First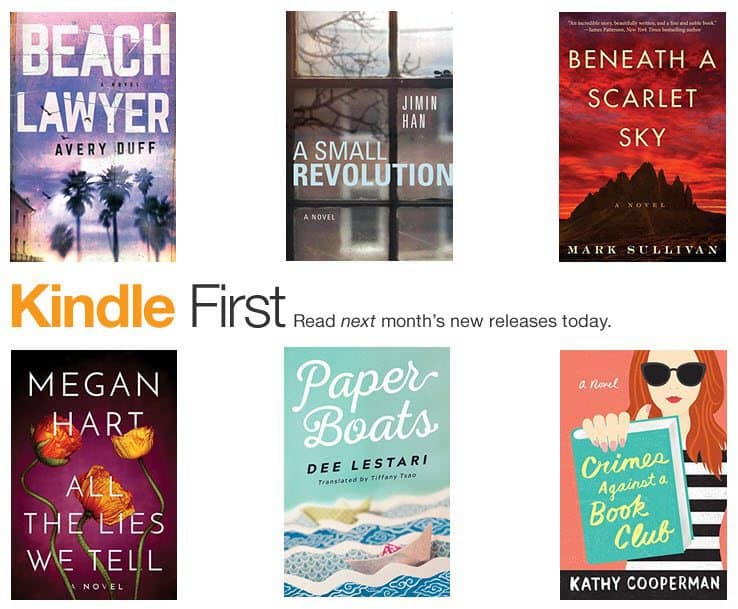 Are you an Amazon Prime member? If so, Prime members can choose one featured book for FREE every month with the Amazon program Kindle First. Books are available in advance of their official release date!
For April there are SIX Editor's Picks to choose from:
Beach Lawyer
A Small Revolution
Beneath a Scarlet Sky
All The Lies We Tell
Paper Boats
Crimes Against a Book Club
This is just one of MANY benefits of having an Amazon Prime Membership. If you want to try it out, you can get a 30 day trial of Amazon Prime for FREE!
More Deals You Don't Want to Miss...