Amazon Prime Wardrobe – Try on Clothes for FREE at Home + Get $20 of $200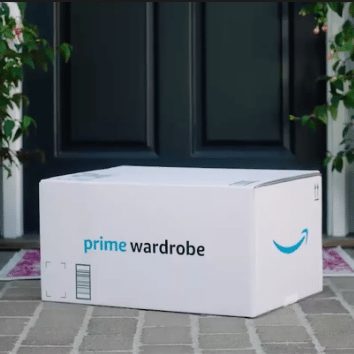 Amazon has a new program called Prime Wardrobe where you can try on clothes for free in your own home!
Which customers have access to Prime Wardrobe?
Prime Wardrobe is currently available by invitation to Prime members. Prime members can request an invitation at amazon.com/pw-learnmore.
What is Prime Wardrobe?
Prime Wardrobe is a Prime-exclusive program where you can try before you buy from eligible items across women's, men's, kids', and baby clothing, shoes, and accessories. You get 7 days to try-on the items at home and you will only be charged for the items you decide to keep.
How does the Prime Wardrobe discount work?
With every Prime Wardrobe order, you have the chance to save. With our introductory offer, you will get $20 off of your purchase if you keep items totaling $200 or more. If there is a better promotion available at the time of your checkout, you will receive that instead. Note that this introductory offer is a special launch discount and is subject to change at any time.


Simply GO HERE and add up to 8 items to your cart. Head to check out and pay $0.00. You have 7 days to decide if you want them. If you don't, ship them back in the return envelope. If you do, simply keep them and they will charge you then. PLUS get $20 off your first $200 purchase. No more ugly department store mirrors!



More Deals You Might Like...