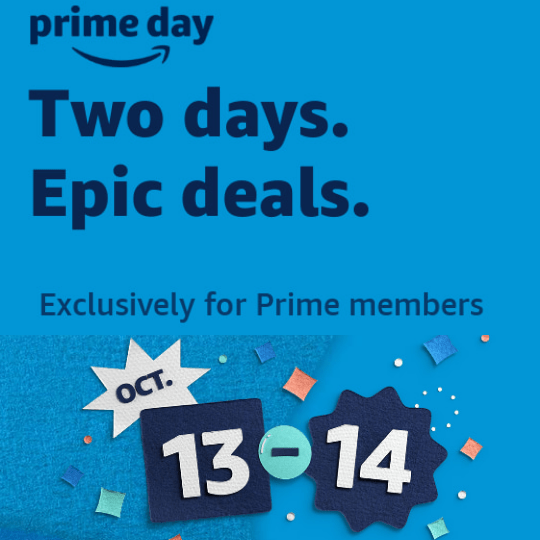 Mark your calendars, because Amazon Prime Day 2020 starts Tuesday, Oct. 13, and runs through Wednesday, Oct. 14!!
Normally Prime Day is in July but due to the Coronavirus, they postponed it. Now we finally know the official dates and it should be an amazing sale! Like the last 10 years, we will be here to help sort through the million+ deals they will have to find the VERY best ones and we will be updating you as we find out more!
You NEED an Amazon Prime Membership to participate in this epic sale. You can get a FREE 30-day trial here!
Make sure to sign up for our daily emails and follow us on Facebook!