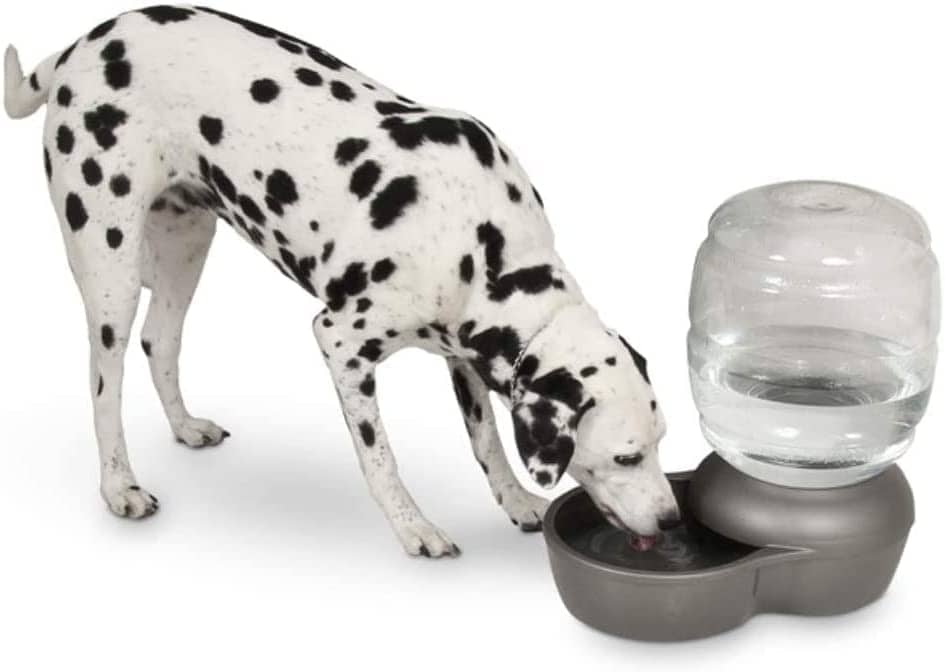 Great deal on an automatic pet waterer!
Amazon has this Petmate Replendish Gravity Waterer with Microban for Cats and Dogs, 4 Gallons marked down from $51.99 to $20.76 right now. That is over 60% off!
The Petmate Replendish Waterer provides pets with a delicious source of fresh, filtered water with less refills required for pet parents. For pet parents with busy lifestyles, this automatic water bowl for cats and dogs ensures pets have easy access to an extended supply of fresh water.
Shipping is free with your Prime Membership or any $25 purchase. If you don't have a Prime Membership, sign up for a FREE 30 day trial now!
Need a food bowl to go with your watering bowl?
When it comes to keeping your pet hydrated, there is no substitute for a good quality water bowl. Not only does it provide a place for your pet to drink, but it also helps to keep their water clean and fresh.
There are a variety of different types of pet watering bowls available on the market, so finding the right one for your pet can be a bit tricky. Here is a look at some of the most popular types of pet watering bowls: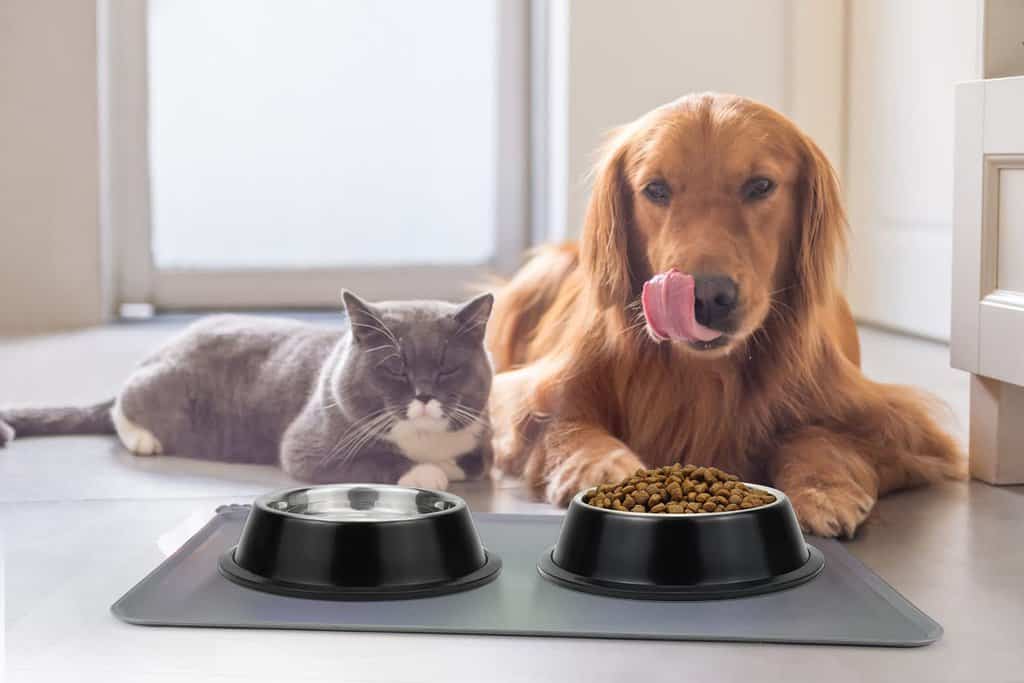 Stainless Steel Bowls Pet Bowls:
Stainless steel bowls are very durable and easy to clean. They are also relatively inexpensive, making them a great option for budget-conscious pet owners. However, they can be difficult to keep clean if your pet is constantly getting them dirty. If you want these, check your local Dollar Store, they usually have them!
Plastic Pet Bowls:
Plastic bowls are the most affordable option, but they are also the least durable. They are also more likely to harbor bacteria and other contaminants, so it is important to keep them clean.

Ceramic Pet Bowls:
Ceramic bowls are another popular option for pet owners. They are very durable and easy to clean, but they can be quite heavy, so they may not be the best option for smaller pets. They are great for pets that like to tip over lighter bowls. They are usually less messy. Silicone rim at the bottom will keep your pet's bowl from sliding around on the floor and help keep the bowl upright. No messy floors to clean.
Glass Pet Bowls:
Glass bowls offer the benefits of both ceramic and plastic bowls, but they are also more fragile. If you have a pet that is particularly hard on their bowl, you may want to consider investing in a metal or plastic bowl instead.