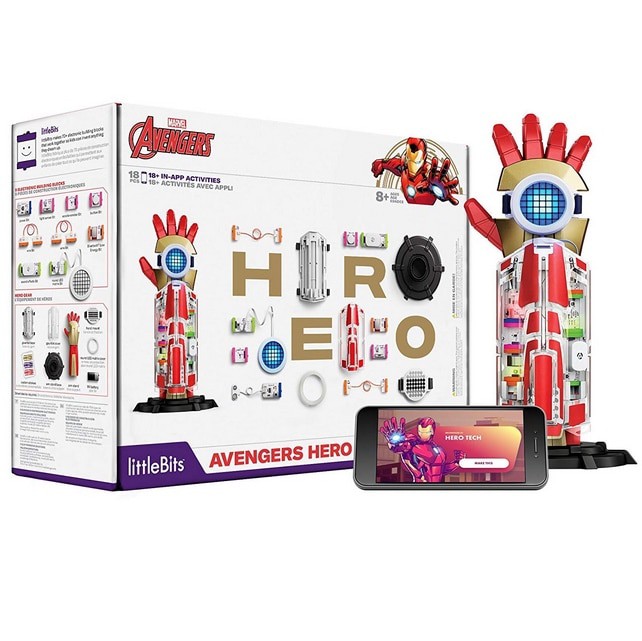 Avengers Hero Inventor Kit On Sale
Amazon has the Avengers Hero Inventor Kit – Kids 8+ Build & Customize Electronic Super Hero Gear marked down from $149.95 to $49.99 with free shipping. That is 67% off retail!
Kids join the Marvel Avengers to become their own Super heroes by building and customizing their high-tech hero gear and unique identity with littleBits electronic blocks. With their favorite Marvel Avengers, like iron Man, black Panther and Shuri, and Ant-Man and the Wasp, kids enter Super hero training in the app, control their gear with their smart device, give gear new abilities with easy block coding, and use their creativity and steam skills to customize their own hero identity and gear to match.
With inventions like night vision to see in the dark, speed Tracker to test their speed training, and hero icon design to code their own hero icon on the LED Matrix bit, kids will unleash the power of their imagination to change the world. Product features include instruction videos for over 18 in-app activities, wearable Tech sensors, in-app block coding, customizable LED Matrix light design, and authentic Marvel Avengers sound effects.