Baby Bump Coupon Code
There is a HOT new Baby Bump coupon code available that will save you up to 50% off your first Baby Bump box!
Mama's rarely get spoiled when they are pregnant. Seem like everything you get is for the new baby. Treat a new Mom (or yourself!!) to a Baby Bump Box Subscription. With this fun box you will get five new items every month to pamper yourself.
We actually mentioned this in the Fun Subscription Box List we did the other day but wanted to point out the hefty discount available on this one. You can save up to 50% off for the next few days!
Just use code MAMA40 to get up to 50% off your first box!
What is a Bump Box?
Bump Boxes is a monthly subscription service that curates fun, healthy products for Mom and her baby!
Every Bump Box has at least 5 products hand-picked for each month of your pregnancy.  Don't worry! If the baby arrives during your subscription, you'll get a box made just for baby (instead of your pregnancy)!
First-time subscribers will typically be processed within 1-2 Business Days. You have the ability to view the status of your order in your account. Subscription renewal orders are processed on the 2​nd​ or the 15​th,​ depending on when your initial order was placed and shipped around the 15th of the month.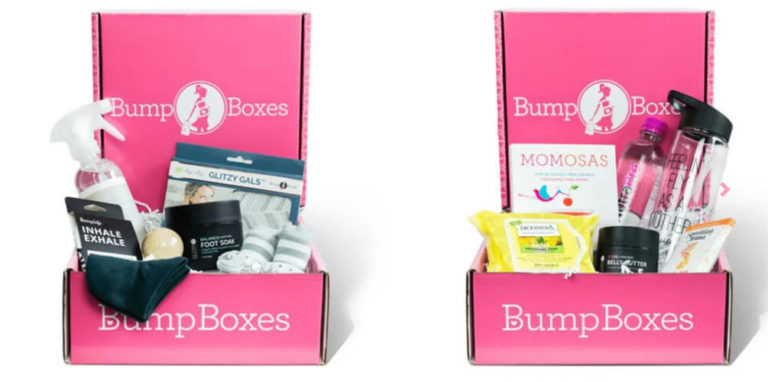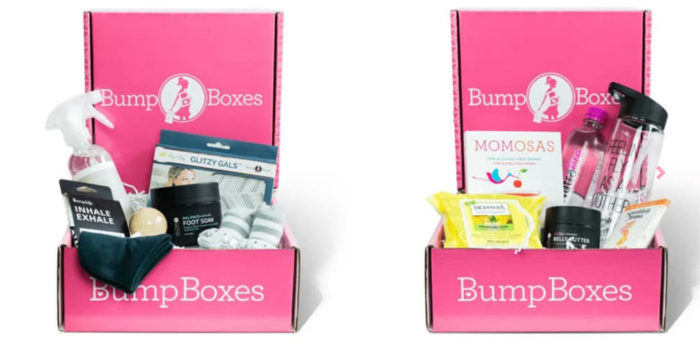 Find more codes for Subscription boxes here >>

Great gift for a new Mama!!